Whether you're after a quiet honeymoon, an unforgettable scuba diving adventure, or simply a little bit of R&R, the Seychelles, found in the Indian Ocean off of Africa's east coast, provides plenty to keep you happy. And if you're headed to this island paradise - the country is actually an archipelago of 115 islands - you'll surely end up spending most of your time at the beach. Some of the best news? All beaches in the country are public, meaning you can head to any beach you want. Here are a few of the best beaches to be found in the Seychelles:

Anse Intendance
Anse Intendance, found on Mahé Island, is one of the most unspoilt beaches in the Seychelles. Over a kilometre long, it offers up some fantastic photo opportunities and surfing, although swimming can be difficult in the rough waves. If you visit between October and February, you might even be lucky enough to spot some turtle hatchings.
Beau Vallon
Beau Vallon, also on Mahé Island, is known more for its water sports and people-watching than its beauty. With lots of nearby hotels and restaurants, this makes for one of the livelier spots on the islands, and nothing beats watching the sunset with a cool drink in hand.
Anse Source D'Argent
Anse Source D'Argent, found on La Digue Island, is often listed on lists of the most beautiful beaches around the world. If that alone doesn't make you want to visit, the beach is surrounded by stunning pink rocks, talcum-soft sand, and water so turquoise you might think you're dreaming. Though it's not great for swimming, it's perfect for budding photographers and those who love to walk with the waves at their feet.
Petite Anse and Anse Cocos
Also found on La Digue, these sister beaches - they're right next to one another - are equally stunning. Found just next to Grand Anse beach (which is also worth a visit, and popular with tourists), these beaches are a great way to find a slice of heaven just for yourself. You have to hike to Petite Anse from Grand Anse, which thins out the crowds, and then hike again to Anse Cocos, which means that, if you're lucky, you might just have a private beach. Think lush green trees, azure waters, and a gentle ocean breeze.
Anse Lazio
Anse Lazio, found on Praslin Island, is popular with tourists, and for good reason: it is not only extremely photogenic, but it's great for swimming and snorkelling. With lots of shade provided by the Takamaka trees, this is the perfect place to relax for a day (or three).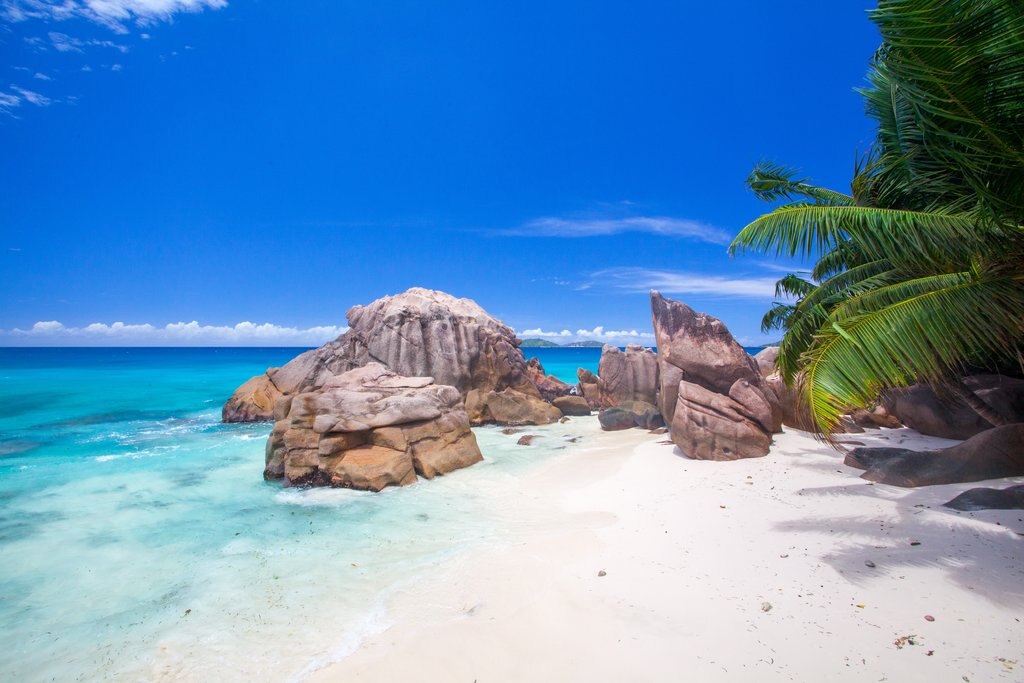 Anse Volbert
Also found on Praslin Island, Anse Volbert is yet another stunning beach, with a long sweep of powder-white sand that's perfect for lounging in the sun or shade all day. It's also very good for swimming and snorkelling, and it has a lot of facilities (including places to eat) nearby.
What's your favourite beach in the Seychelles?