In the heart of Spain, Madrid is not only the capital, but the centre of all Spanish culture, including the arts, sciences, politics, entertainment, education, news and fashion. It's a city to be taken seriously, with the passion it evokes, so you might need some guidance to navigate all the city has to offer. To plan your itinerary, check out the best things to do in summer in Madrid.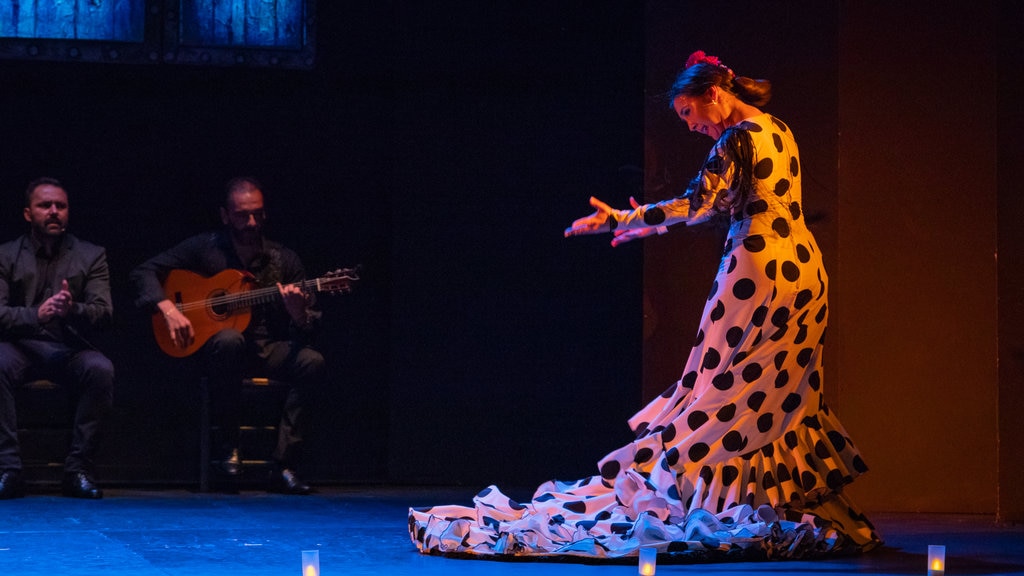 Performance at TeatronFlamenco Madrid
Things to do in June
Experience the heartbeat of Madrid
In 2010, UNESCO proclaimed flamenco to be one of the Masterpieces of the Oral and Intangible Heritage of Humanity, worthy of protection and increased awareness. The Suma Flamenco Festival has celebrated the masterful singers, dancers and musicians who make flamenco their art since 2006. For several weeks in June, you can enjoy flamenco performances at over 100 venues across Madrid. If you've never seen authentic flamenco performed live, you must experience the passion and the artistry of this amazing music and dance tradition.
Capture the moment with photography
The International Festival of Photography and the Arts, PHotoEspaña, has been hosted in Madrid since 1998 and features the photography, video and installations of almost 300 artists. Festival organizers provide these artists with a theme, and artists respond with works demonstrating the latest advances in photography and film. Various museums and exhibition halls participate, as the festival spans 85 exhibitions. Pair your visit with a culinary experience, and you may have the perfect day out in Madrid.
Pass the summer solstice in revelry
If you're seeking purification, you'll find yourself cleansed at the many bonfires of St. John's Eve. The old desires are burned away, making a place for the new. Fires will burn in many neighborhoods of Madrid on this night, from La Fortuna to Tres Cantos to Pacífico. Although the festival is dedicated to St. John, the celebration is decidedly pagan, with its fire-eaters, fireworks, fire jumpers and enormous sparklers. At the festival, you will enjoy storytellers, concerts, children's activities, races and games.
Things to do in July
Bet the farm at Hipódromo de la Zarzuela
Not only is the race course at Zarzuela an inspired piece of rationalist architecture, but it's also an exciting place to discover the world of horse racing and betting. Tours are available that can take you behind the scenes to the training center and facilities, where you'll meet famous jockeys. The track is also family friendly, with face painting, bounce houses and food trucks, as well as an on-site restaurant. The ambience is great, the air is fresh, the grass is green and there's plenty of beer. What could be better on a July afternoon?
Scour the market for the freshest foods
The first Saturday of every month is Día de Mercado, Market Day, at Casa de Campo Park. Your senses will be assaulted, as the market is full of brightly coloured vegetables, fresh-baked breads, artisanal cheeses and the chatter of vendors and buyers. Casa de Campo market is not your usual farmer's market, as the vendors bring local wines, beers, olive oil, charcuterie, organic honey and fruits. The market is located at the Paseo de la Puerta del Angel, 4, and is open from 10 a.m. to 1 p.m.
Celebrate summer in a big way
Veranos de la Villa is a monster summer production, the largest city-wide performing arts festival in Madrid, lasting through July and August. The variety of arts is overwhelming, including circus, dance, film, sports, music, magic, art, opera and more, and many of the events are participatory, like salsa dancing, playing traditional games or watching fireworks. Popular, classical, jazz, electronic, flamenco and other types of music will be featured at venues across Madrid. It's a cultural feast that you can't afford to miss.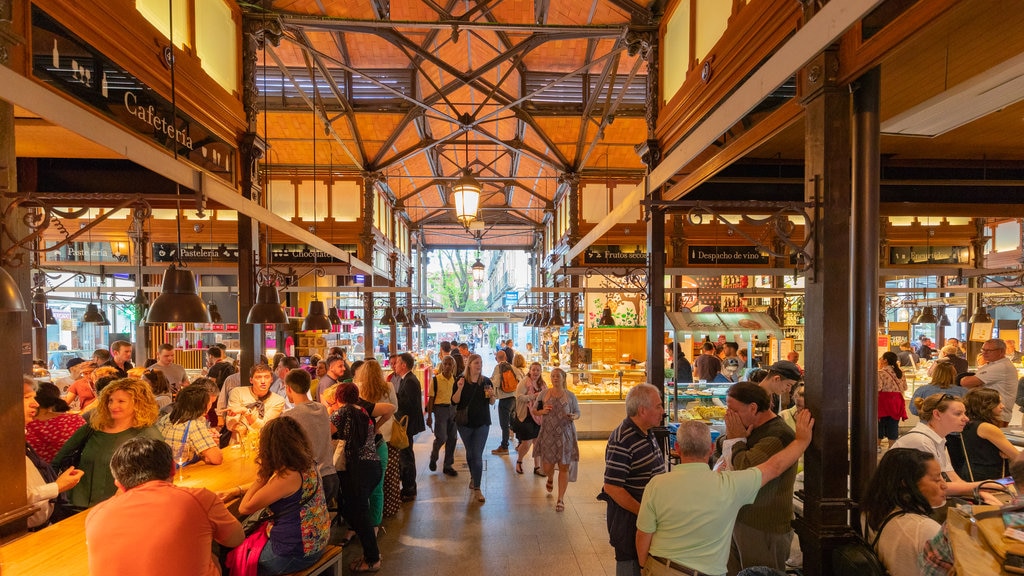 Interiornof Mercado de San Miguel
Things to do in August
Appreciate graffiti art, the art of the streets
Madrid is practically dripping with culture and art, and an artistic revival has hit the streets with the increasing popularity of graffiti artists and muralists. Travel to the Lavapiés neighbourhood, where you'll find the walls of La Tabacalera, once a tobacco factory, covered in artwork by some of Madrid's greats, including Muelle, Madrid's first graffiti artist from the 1980s. Caño Roto is another neighbourhood where street artists have been plying their trade, as well as Rivas Vaciamadrid and Malasaña. For more information, you can reach out to the Madrid Street Art Project.
Cool off at a hot museum
The Prado is one of the most magnificent museums in Madrid, housing 8,600 paintings alone, and hundreds of sculptures. Masterpieces by Velasquez, Goya, Rafael, Rubens and El Greco are displayed among the works by Spanish, Italian and Flemish artists. The museum was inaugurated in 1819 and dedicated to housing, conserving and exhibiting works of art that are closely related to Spain, its people and its culture. Many of these masterworks bring to life pivotal points in Spanish history.
Retreat to pleasant gardens and parks
August is hot, so you'll want to siesta in a place that's cool and inviting. The city's many parks and gardens are perfect for visiting this month, starting with El Retiro Park. Aside from the formal gardens, you can enjoy lakes, playgrounds, cafes and rowing to the Crystal Palace. With over 4,000 roses in the Rosaleda, you'll find one whose perfume marks your soul. Other gardens and parks you might try include the Botanical Gardens, the Garden of the Prince of Anglona, Los Jardines del Moro, El Parque del Oeste and El Parque de Juan Carlos I, and Pablo Sorozábal Gardens, with its giant chess board, to name a few.
Plan your summer retreat
Madrid is an exciting and creative city that will leave you inspired year-round, but summer brings experiences and events you'll won't forget over the course of a lifetime. If you're planning a trip, take a look at the top attractions in Madrid and browse Madrid holidays to make the most of your time in the city!