Madrid's famous sights are as varied and colourful as a plate of paella. The key to experiencing them is to plan in advance - which is where we come in. Welcome then, to our definitive guide to Madrid's top attractions.
Museo del Prado
Admission: €15*
Opening Hours: 10am-8pm Mon-Sat, to 7pm Sun
The Prado is a huge museum that's best explored at a leisurely pace over the course of several hours. If you're short on time, you may want to plan your route to see the main masterpieces on display, including Las Meninas by Diego Velazquez, the 14 Black Paintings by Francisco Goya and The Garden of Earthly Delights by Hieronymus Bosch.
The best times of day to visit the Prado are when it opens at 9am or late afternoon between 3-5pm. You can buy timed-entry tickets through the Prado's website to avoid queuing. Admission is free from 6-8pm and 5-7pm Sunday.
Book it: Skip-the-Line Access and Guided Visit to Prado Museum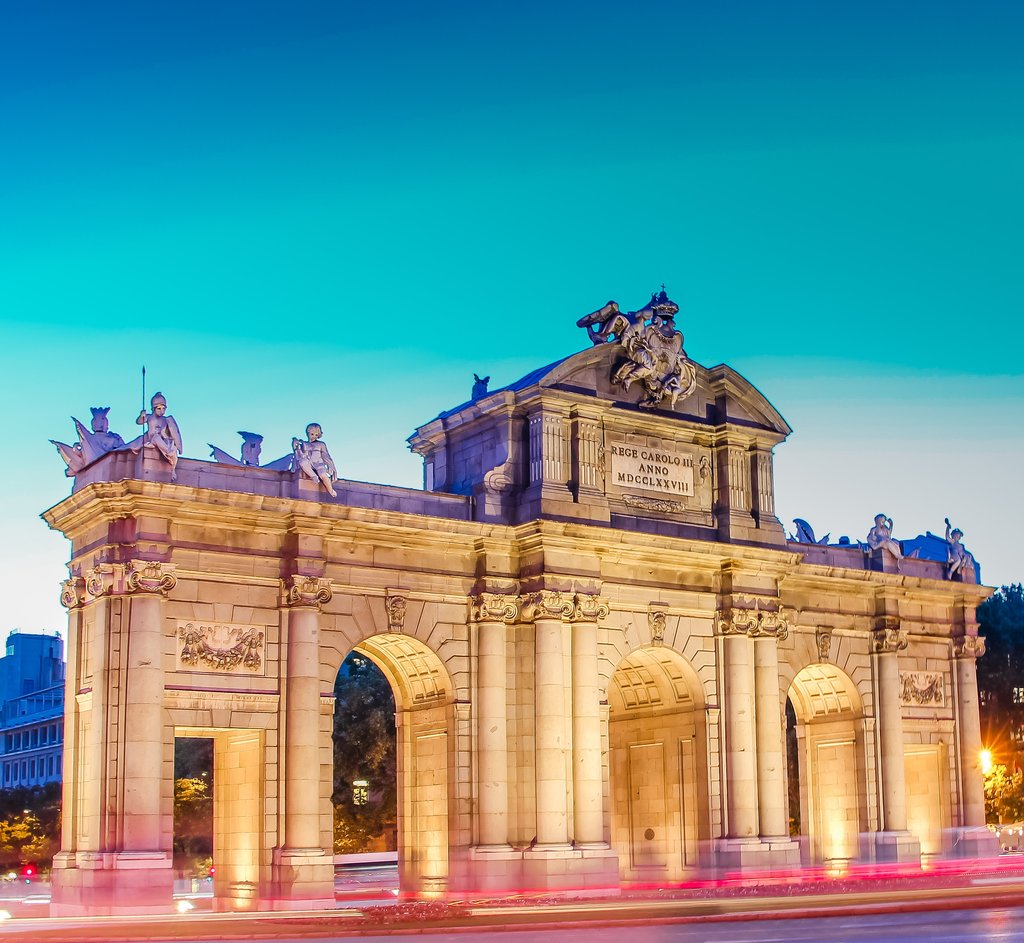 Centro de Arte Reina Sofía
Admission: €8 online, €10 at ticket window
Opening Hours: 10am-9pm, closed Tues
The vast Reina Sofía exhibits its collections in two spaces: its main venues, the Sabatini and Nouvel buildings on Ronda de Atocha St, and its Parque del Retiro locations in the Palacio de Velázquez and Crystal Palace.
The main museum is less crowded early in the morning and right after lunch. If you're in a rush, make sure not to miss Guernica by Pablo Picasso in room 206.06 on the second floor of the Sabatini building.
Book it: Reina Sofia Museum Admission & Hot Chocolate & Churros Tasting
Retiro Park
Admission: Free
Opening Hours: 6am-midnight (to 10pm winter)
Madrid's central park is a must visit, and can get busy with families and picnickers on sunny days (which are frequent here). You can rent bikes at Diverbikes outside the park's northeast corner, or at BiciRetiro across from the Municipal Library on Av. Pelayo.
The Crystal Palace glasshouse, which serves as an exhibition space for the Reina Sofía, is located right in the centre of the park, and you can hire boats on the Estanque (lake) for €6 (€8 at weekends).
Book it: Private Madrid Segway Tour Retiro Park 1h, 1,5h or 2h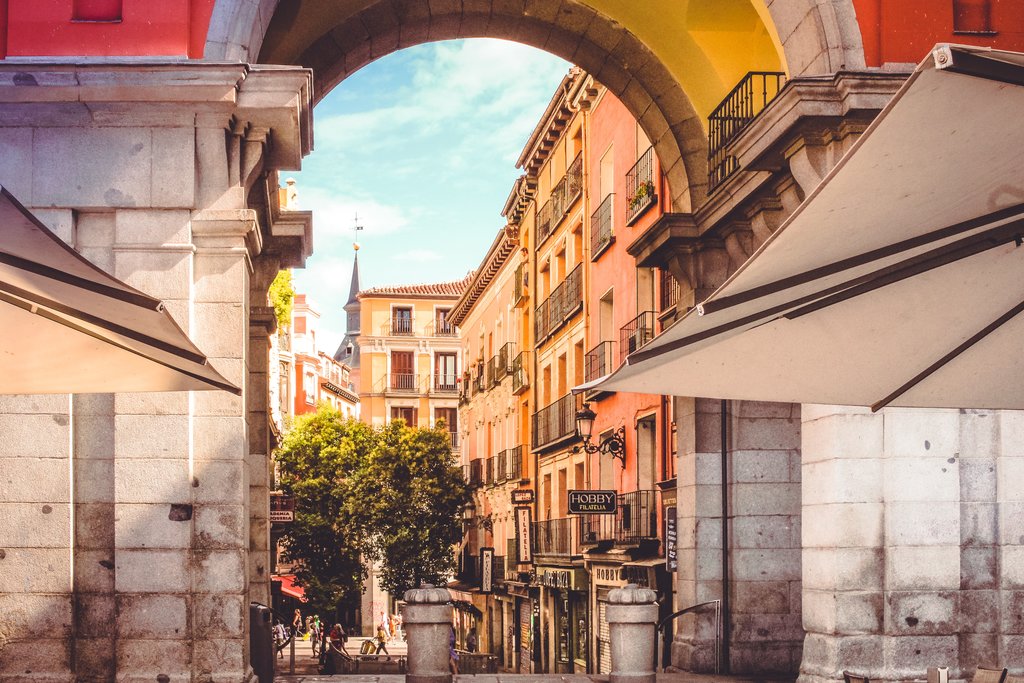 Palacio Real
Admission: €12
Opening Hours: 10am-8pm (to 6pm winter)
Spain's royal palace, which is no longer the main residence for the royal family, is open to visitors daily except on rare occasions where a state event is held. A guided tour is promised, though in practice guides are not always available so it's best to check on the day.
Nevertheless, you can rent an audio-guide for €3 to help lead you around the palace's vast 2,800 rooms (you can only visit 50 of them). Admission is timed and you can buy tickets online. Admission is free for residents and EU nationals Monday to Thursday from 4-6pm (October to March) and 6-8pm (April to September).
The changing of the guard ceremony is held every Wednesday and Saturday at 11am, and a more elaborate monthly 'Solemn Changing of the Guard' happens the first Wednesday of the month.
Book it: Skip-the-Line Royal Palace Tour
Museo Thyssen-Bornemisza
Admission: €13
Opening Hours: 10am-7pm Tue-Sun, noon-4pm Mon
The Thyssen-Bornemisza is full of European masterpieces, including Spanish greats as well as other master artists. Highlights include Rubens' Venus and Cupid, Holbein's Portrait of Henry VIII of England and Van Gogh's Les Vessenots in Auvers .
Impressionist paintings, including works by Monet and Renoir, are located on the second floor, while the 20th century gallery, including pieces by Picasso, Chagall and Hopper, is on the ground floor. The quietest times to visit are after 2pm, particularly on Wednesdays and Thursdays. Admission is free Monday from noon-4pm.
Book it: Madrid City Bus Tour & Skip-the-Line Thyssen Museum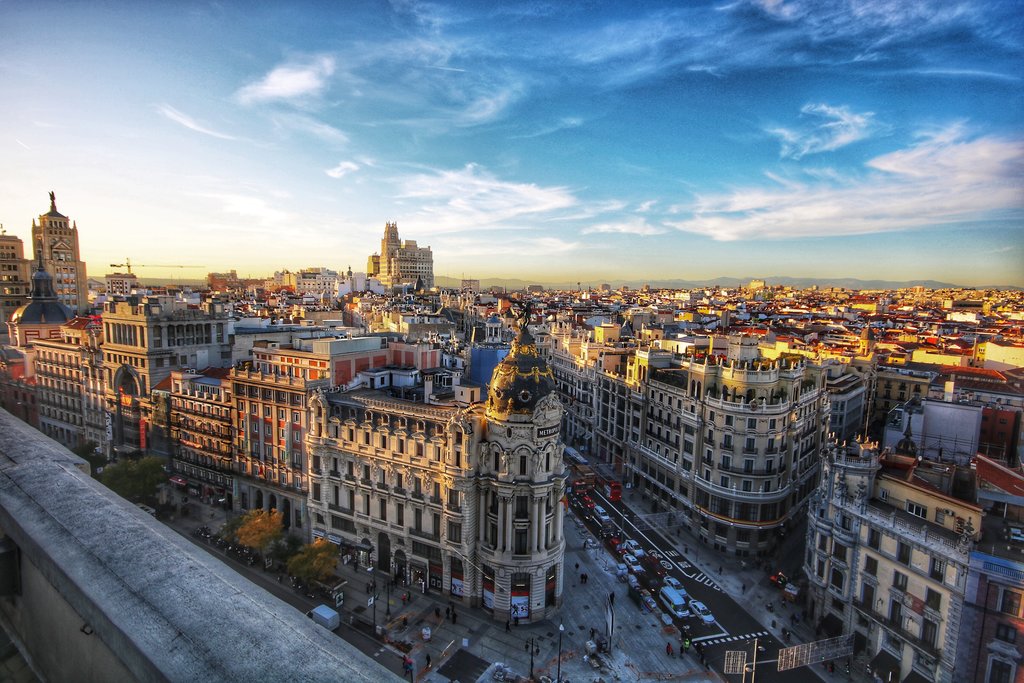 Estadio Santiago Bernabeu
Admission: €18 tour
Opening Hours: 9:30am-7pm Mon-Sat, 10am-6:30pm Sun
The best way to see Madrid's premier stadium is by cheering Real Madrid on in person. You can buy tickets to a match via the club's website, starting from €30. There are typically tickets available without much advance notice.
If you can't make it to a match, you can still tour the stadium on a backstage tour. The tour includes trips to the dressing rooms and the press room, but best of all, it includes the opportunity to walk on the pitch.
El Rastro Market
Admission: Free
Opening Hours: 9am-3pm Sundays and public holidays
Spain's most popular flea market buzzes with activity every Sunday. The market is set up on streets in La Latina neighbourhood, between Calle Embajadores and the Ronda de Toledo.
The main market street runs along Plaza de Cascorro and La Ribera de Curtidores, but the best way to find a real treasure is to explore the side streets, which all become part of the market.
Find somewhere to stay by checking out our hotels in Madrid.
*All prices correct at the time of writing and are subject to change.