Edinburgh is an incredibly picturesque capital, but there's also a lot see and do just beyond the city line. Visit legendary lochs and crumbling castles, explore the buzzy city of Glasgow and breath the sea air at one of east Scotland's little fishing villages. Find out more with our guide to some of the best places for day trips near Edinburgh.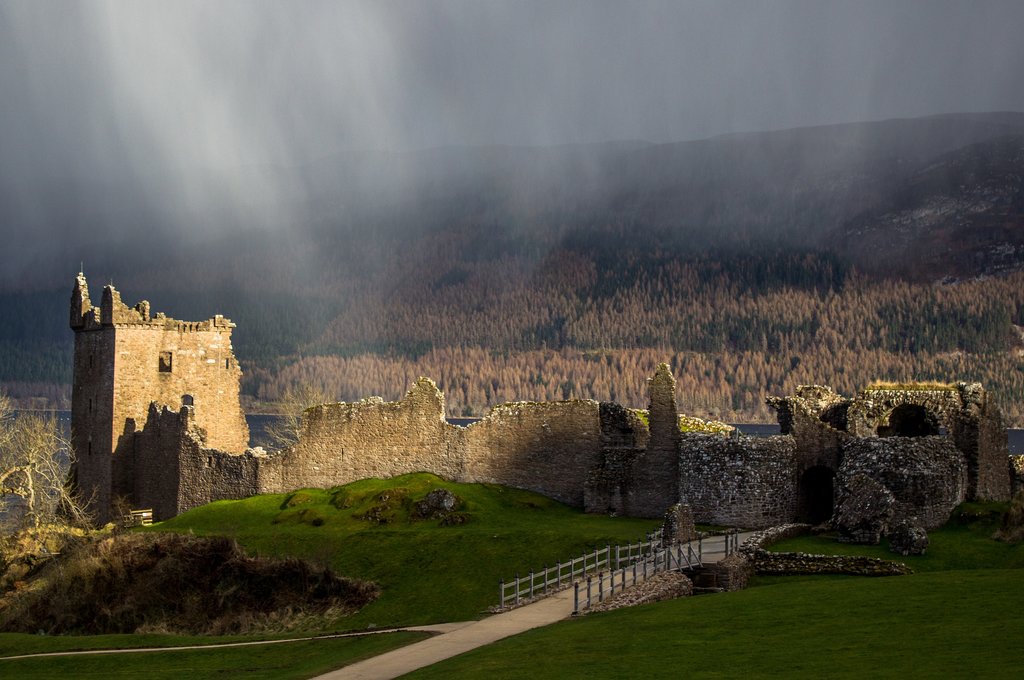 _Photo by Megan Sanford on Unsplash_
Myth and Legend at Loch Ness
Thanks to the myth of the Loch Ness monster, this lake is world famous. Loch Ness is in the Scottish Highlands, north of Edinburgh, and surrounded by lush, rolling hills. And, fun fact, it has more freshwater than all the lakes of England and Wales combined.
Take a boat trip to see if you can spot Nessie or keep your eyes open for her as you stroll the shoreline. If she's showing herself, spend some time exploring the stories in the ruins of the 1,000-year-old Urquhart Castle.
Depart Edinburgh early to make the most of your time in the Highlands and beat rush-hour traffic. You can also catch the train to Inverness and then get a bus, hire a car or cycle to Loch Ness.
Travel Time
By car: three hours, 30 minutes
By train: three hours, 45 minutes to Inverness. Loch Ness is eight miles away, accessible by bus or bike.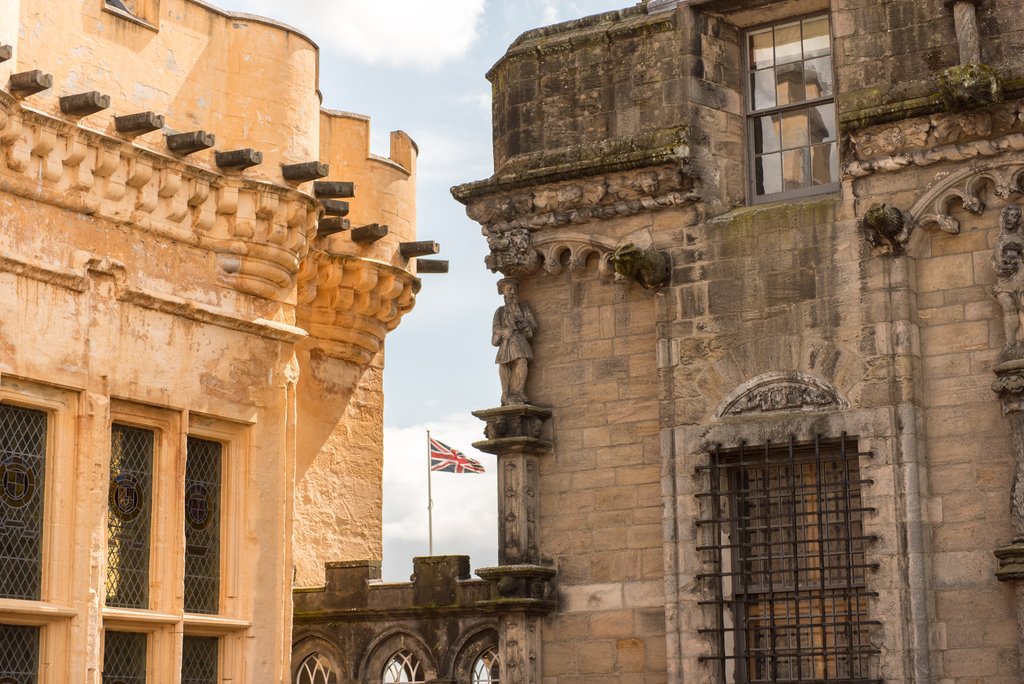 _Photo by Ramon Vloon on Unsplash_
Step Back in Time at Stirling Castle
Stirling is the gateway to the Highlands, and it's only a short drive from Edinburgh. Stirling Castle is on a forested hill, lord of all it see - which is quite a lot. The medieval castle has seen off Viking attacks and was home to Scottish royalty.
There are lots of educational activities to keep kids entertained. Try the History Hunters Tours or grab the chance to meet the royal family's servants, who will tell you what life was like back in the Middle Ages.
Travel Time
By car: one hour
By train: 40 minutes
Tee Off in St Andrews
The home of golf, it was invented here in the 15th century, St Andrews attracts golfing fans from all over the world. The town has 10 courses, including the Old Course, which you must have a handicap to play.
If you don't fancy a full round of golf, make your way to one of the mini-golf courses, instead. The oldest university in Scotland is here, too, as well as beautiful medieval buildings and the West Sands Beach, which is perfect for a long seaside walk.
Travel Time
By car: one hour, 10 minutes
By train: one hour to Leuchars, then a 10-minute bus ride.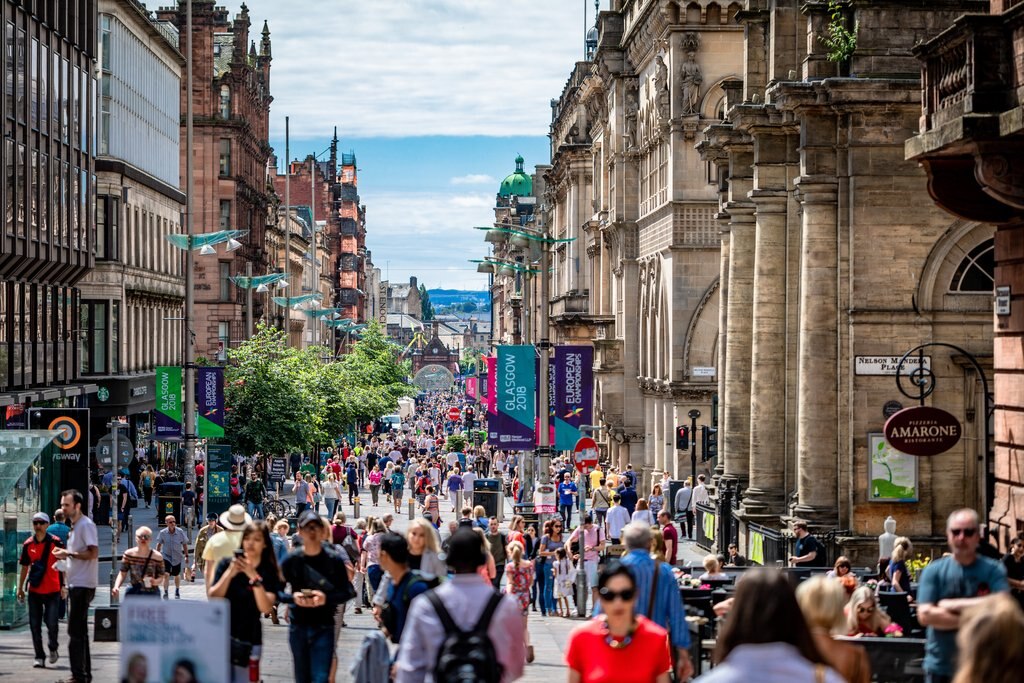 _Photo by Artur Kraft on Unsplash_
Glasgow: Scotland's 'Second' City
Edinburgh tends to hog most of the attention, but edgier Glasgow is a must-visit city and only a short train journey away. In recent years, the city has become increasingly popular, thanks to its great shopping, pumping nightlife, history, distilleries and museums. Check out the Riverside Museum, designed by Zaha Hadid, which has a collection of vehicles, think horse-drawn carriages and old police cars.
Glasgow Science Centre is inside another eye-catching modern structure, while the Kelvingrove Art Gallery and Museum opened in 1901 and is in a grand baroque-style manor. Notable booze attractions include Clydeside Distillery for whisky and Drygate Brewery for craft beer.
Travel Time
By car: one hour
By train: 45 minutes
By the Sea at North Berwick
North Berwick is a scenic seaside town easy to reach from Edinburgh, just a 25-minute train journey along the east coast. It is perfect for a sunny day at the beach, complete with fish and chips or an ice-cream. You can paddleboard, hop on a boat trip or visit the Scottish Seabird Centre or Bass Rock, home to the largest northern gannet colony in the world.
Travel Time
By car: 40 minutes
By train: 25 minutes
Roslin: The Holy Grail
Just seven miles south of Edinburgh, Roslin reached international attention when the protagonists in The Da Vinci Code visited Rosslyn Chapel in their quest to find the Holy Grail. The chapel is a late-Gothic church, rich in history and surrounded by legend.
The town is also - contrastingly - where Dolly the sheep was cloned in 1997. Roslin is full of traditional pubs and tea rooms to visit, plus there's the woodland Roslin Glen and the ruins of Roslin Castle.
Travel Time
By car: 20 minutes
By train: 45 minutes
Escape to St Abbs
The little fishing village of St Abbs is a peaceful coastal retreat with long empty beaches and craggy cliffs overlooking the sea. Take rambling walks along the heather-carpeted clifftops or pull on a wetsuit to surf some of the North Sea waves.
The village's name comes from Æbbe, a seventh-century princess of Northumbria who founded a nunnery here when she washed up on the shore after being shipwrecked.
Travel Time
By car: one hour
By train: 50 minutes to Berwick upon Tweed, then a 30-minute bus ride.