City of Love' always struck us as too narrow an epithet for Paris. Wouldn't 'City of Art' be equally good? Few other places have such an obvious claim to the title - Paris's garret studios and art schools have nurtured some of the art world's biggest names, its galleries are packed with iconic work, and there's a healthy street art scene too. With that in mind, we asked a panel of travel and style bloggers to recommend perfect Paris hotels for art obsessives...
Our panel
---
The R Kipling Hotel
Chosen by: Charlotte from Memoirs & Musings
"The R. Kipling Hotel is located a short walk away from the infamous Moulin Rouge and captures the beauty and charm of Paris with an oriental twist. The rooms are on the smaller side but the decor and history certainly makes up for it. If you stumble back from exploring around 6pm, you can discover some fine French wines too..."
---
Novotel Paris Centre Tour Eiffel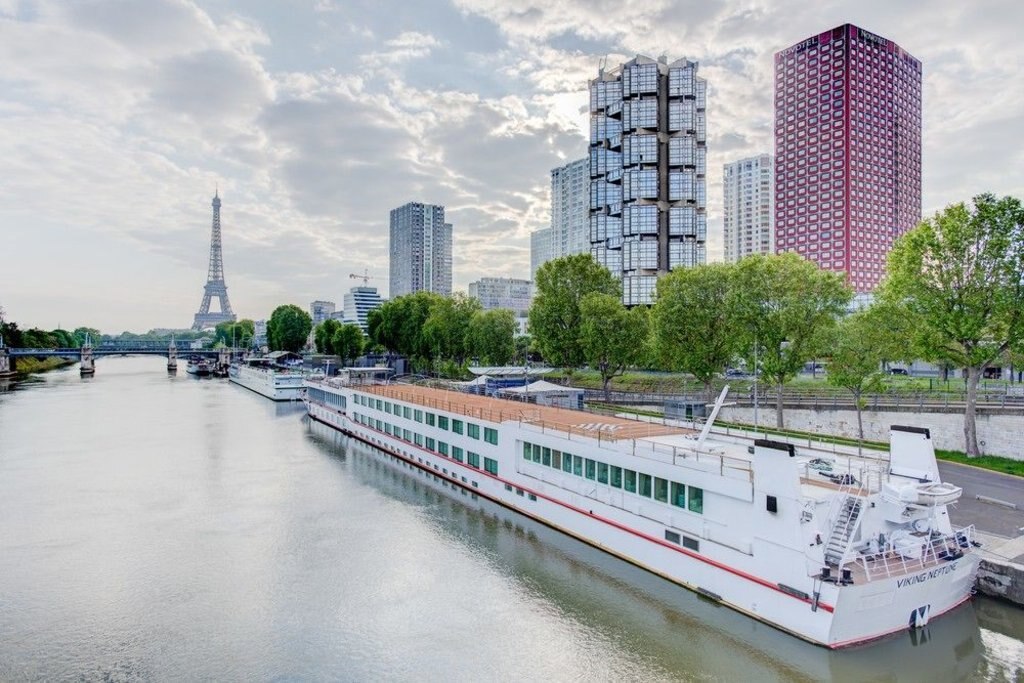 Chosen by: Charlotte from Memoirs & Musings
"The Novotel Tour Eiffel is close by to the iconic Parisian landmark offering beautiful views across the city. For that photo-magic opportunity, snap photos at sunrise or sunset! The rooms are huge, especially for Paris and the onsite Japanese restaurant will make you regret not having snails over sushi."
---
La Maison Champs Elysées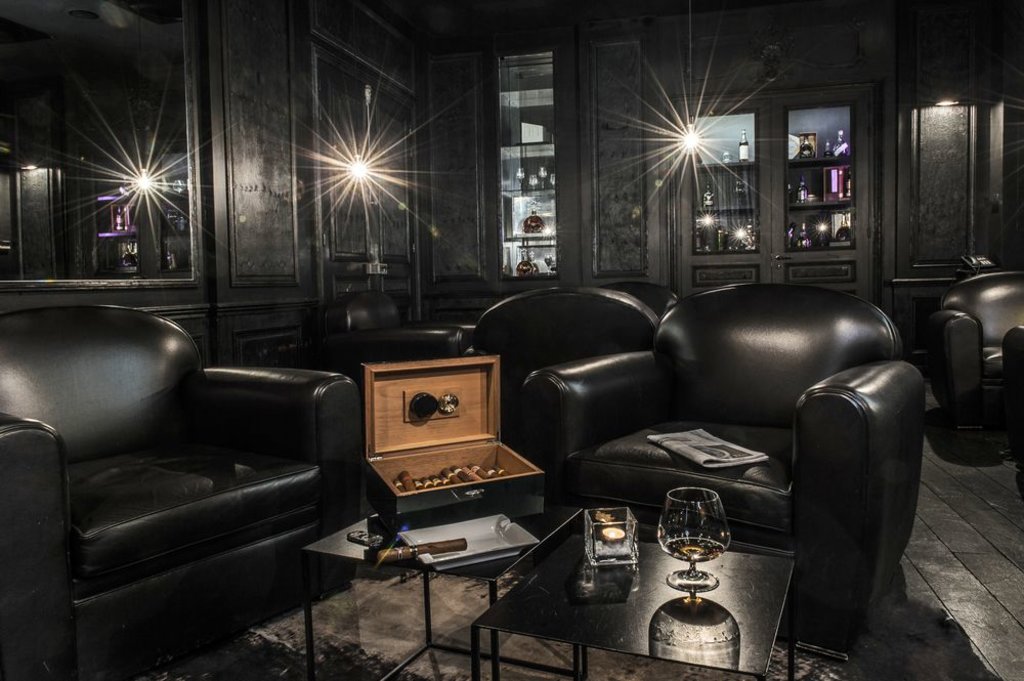 Chosen by: Neily from Cherie City
"La Maison Champs Élysées is a little different from the luxury hotels that occupy Paris' chic 'Golden Triangle'. The petite 17-room hotel was designed by Maison Martin Margiela and themes from the Belgian designer's career can be spotted throughout.
"The all-white Couture Suite has the look of an old palace with a cool trompe l'oeil effect, while the Black Cigar Bar is dark and moody and La Table du Huit restaurant has a stunning terrace garden. There are also plenty of design touches such as lined-up mannequins, art installations, large mirrors and taxidermy to look out for. It's a surreal, stylish and poetic hotel that is sure to delight art lovers."
---
Fraser Suites Le Claridge Champs-Elysées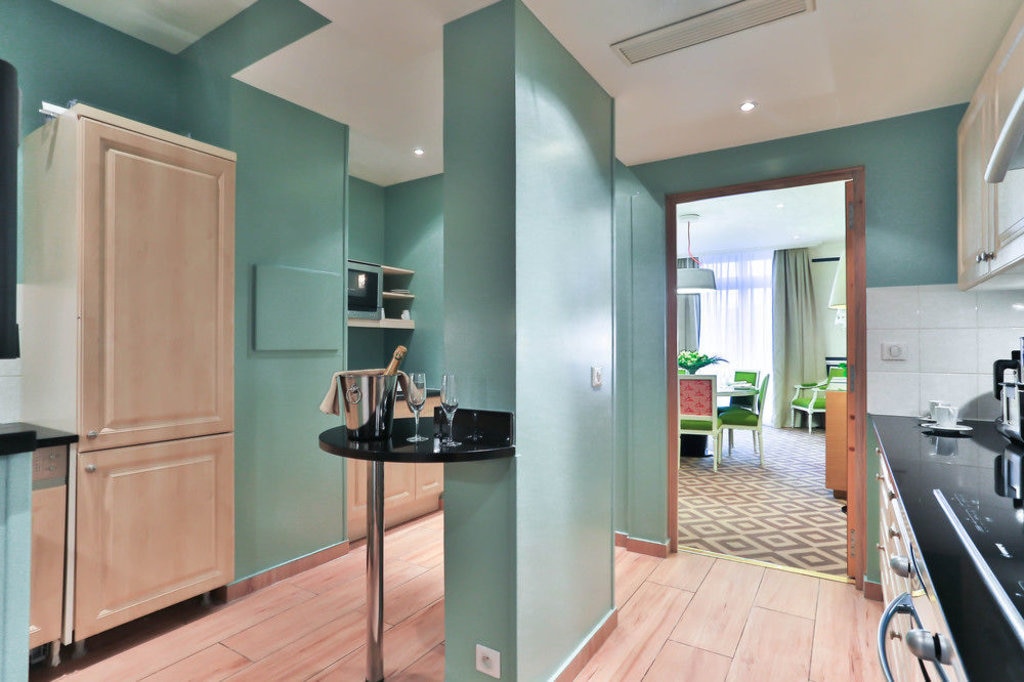 Chosen by: Catherine from Lux Life
"One of my favourite hotels in Paris is Fraser Suites Le Claridge, partly because of how gorgeous it is, and partly because every single room is a suite with a kitchen and dining area. The design of the hotel is contemporary with unique touches of Paris in the most sophisticated and subtle ways, and it's directly on the Champs-Élysées next to Sephora, which means it's very easy to get to the main sights (and all the shopping)!"
---
Hotel Des Arts-Bastille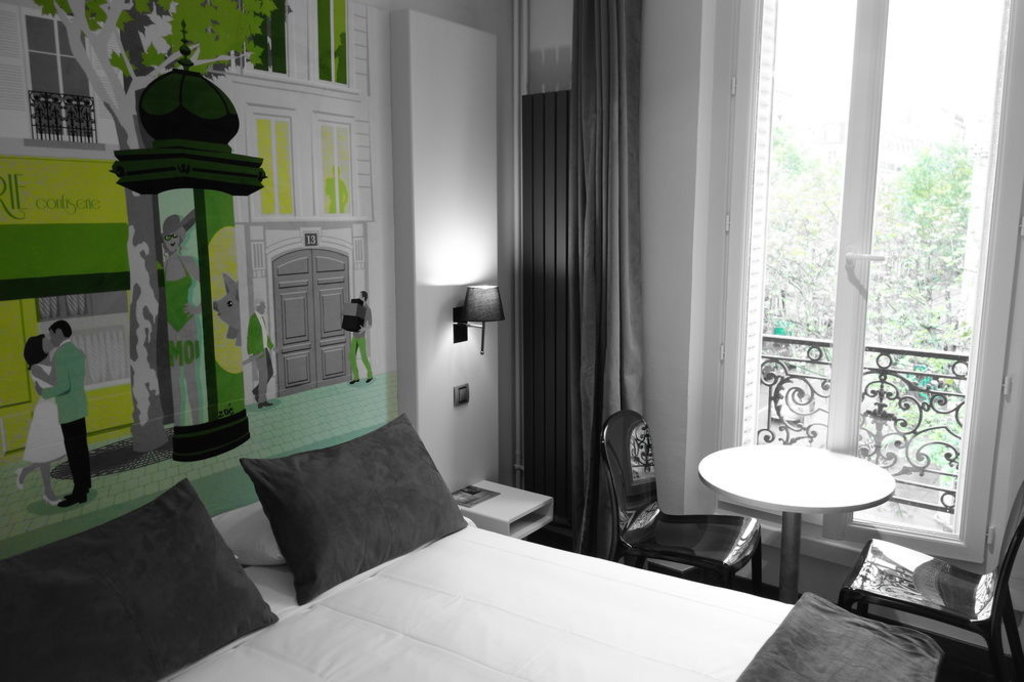 Chosen by: Rhian from Rhian Westbury
"If you're looking for an art-filled hotel with plenty of character then head to the Hotel Des Arts-Bastille which is nestled a short walk from Charonne Metro station in a less tourist filled part of Paris. As you climb the winding stairs you'll find street art styling the walls with a rustic/ gothic feel and each bedroom is unique so expect huge art panels behind your bed and images of the Parisian skyline."
If you want to see more hotels in Paris, visit our Paris hotel guide page.