Massive, rugged scenery, huge, sparkling lakes, fantastic hiking and - wait - volcanic peaks, black-sand beaches and monkey puzzle trees? No, we're not talking about that Lake District. While the UK's own Lakeland is extraordinary, the Chilean Lake District is a very different adventure. Where we have ducks, Chile has scarlet ibis; we have badgers, Chile has wild wolves. Crank up your outdoor adventure a gear with one of these five stays.
---
Hotel Antumalal, Pucôn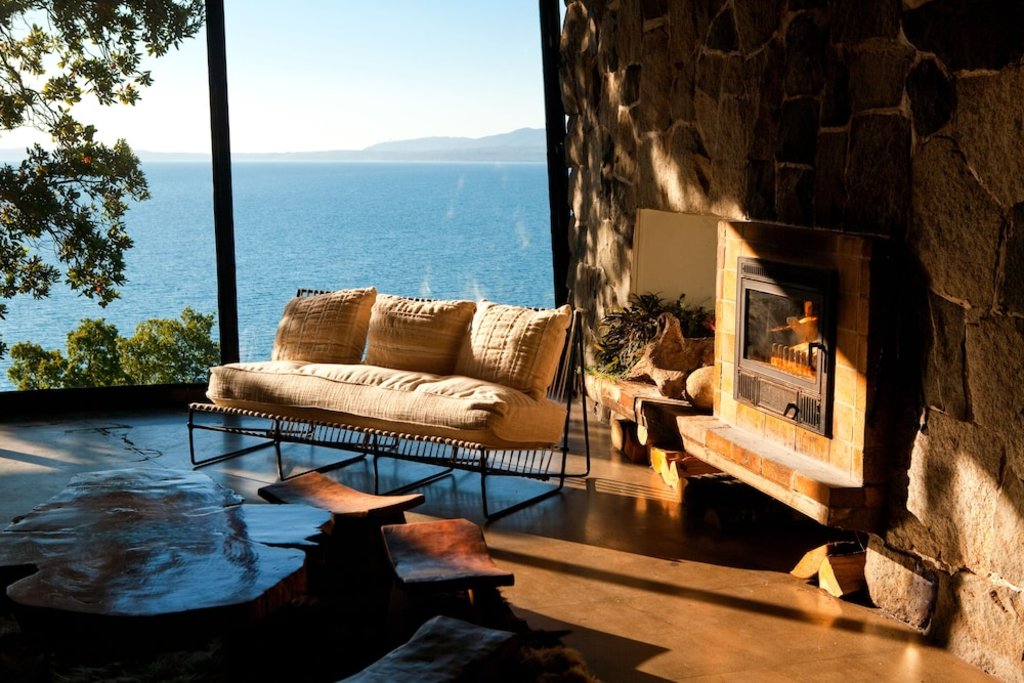 Travellers compare the Chilean Lakes to Switzerland because of the landscape, but also because of the Northern European architecture too. Hotel Antumalal was built in the 1940s, but its iconic Bauhaus-style design sits among the trees high on a rocky outcrop by Lake Villarrica. The result? Floor-to-ceiling windows with lake and volcano views galore and a gorgeous interior. There are loads of activities nearby to get the adrenaline pumping too - trekking, canopy rides, volcano ascents, rafting and riding to name but a few.
If you want to see more hotels in Pucôn, visit our Pucôn hotels page.
---
Hacienda Vira Vira - Relais & Ch√¢teaux, Pucôn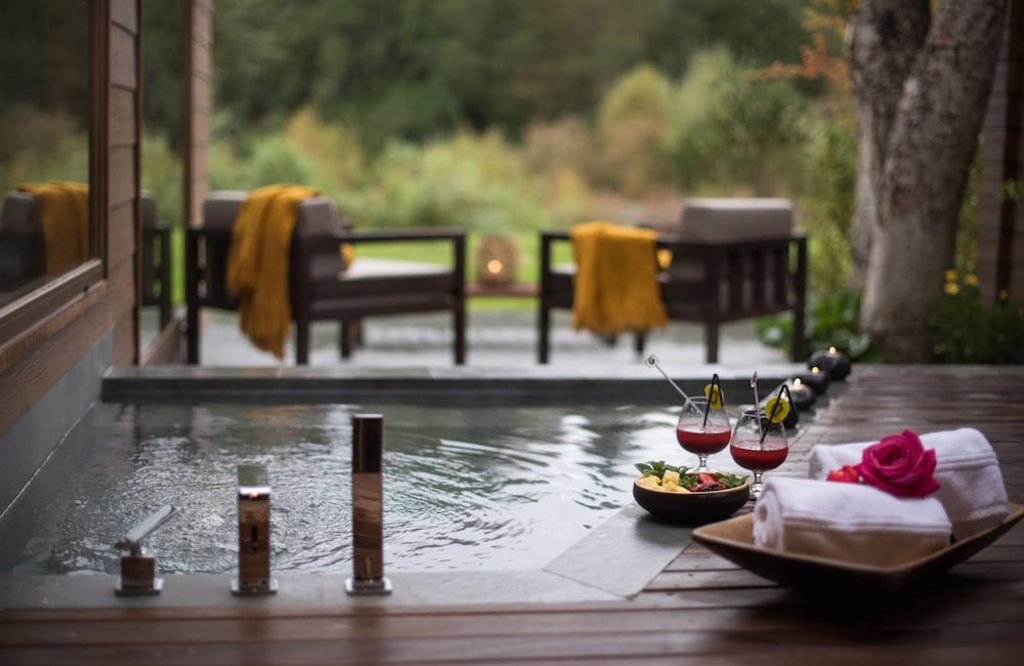 Who says that outdoor adventure has to mean roughing it? The region is big on luxury adventure travel, and that's exactly what you can expect at Hacienda Vira Vira. Here, the Swiss owners imbue adventure with a bit of elegance. The hotel is heavy on modern style and luxury touches, such as the spa and excellent local cuisine, but it's all done with a light touch, so you feel totally immersed in the incredible landscape. Set on the edge of the Liucura river on a 40-hectare working farm, it's a perfect base for hiking, as well as horse riding, rafting and fishing.
If you want to see more hotels in Pucôn, visit our Pucôn hotels page.
---
Huilo Huilo Nawelpi Lodge, Neltume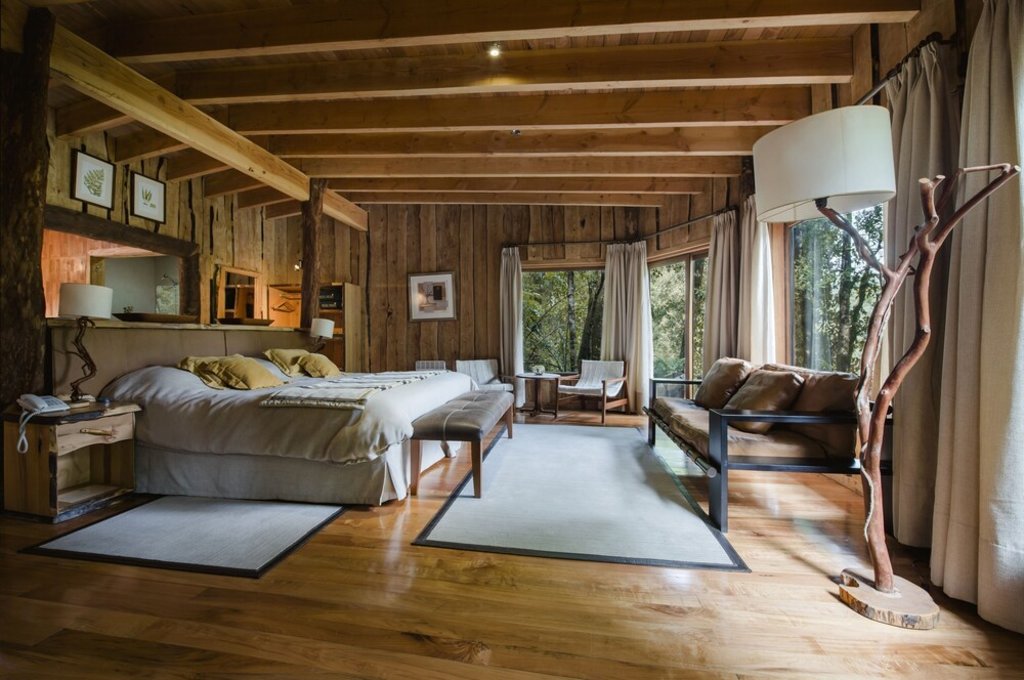 Imagine a secret wildlife hide, shrouded by rainforest, hidden away in a biological reserve in some of the richest, most diverse wilderness. Huilo Huilo Nawelpi Lodge is all about the authentic off-grid feel, but it's also comfortable and refined. You're talking a private veranda, a fireplace in your suite, hot springs and sauna, and superb dining. There are many activities to choose from too: explore by foot, bike, raft or horse, in the rainforest, snow, canopy or water, guided or self-guided.
If you want to see more hotels in Neltume, visit our Neltume hotels page.
---
Hotel AWA, Puerto Varas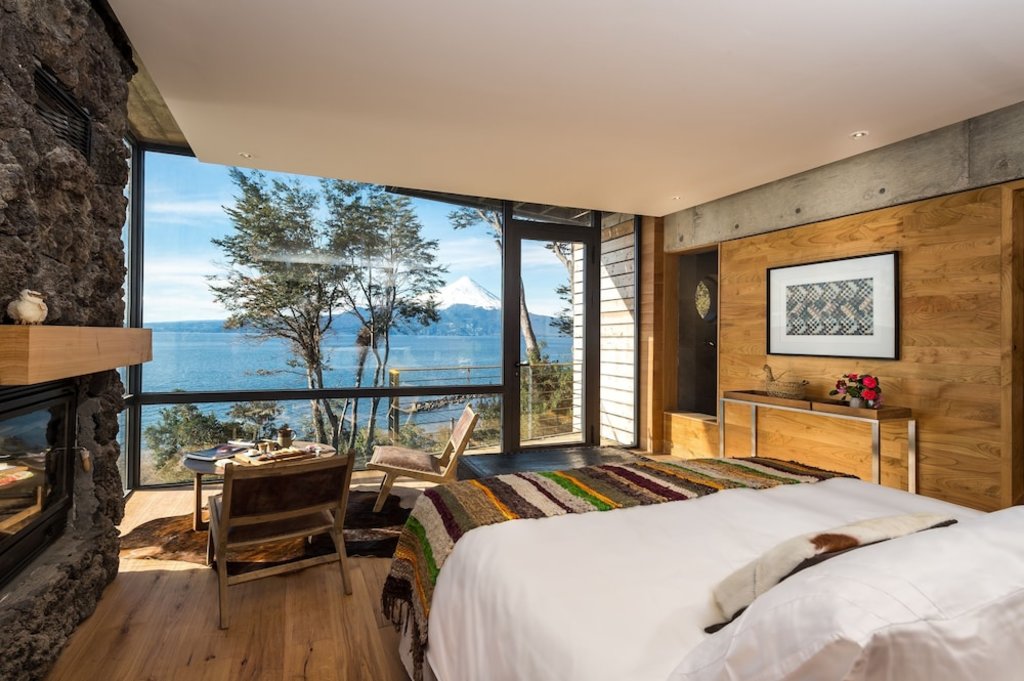 For lake views, Hotel AWA is hard to beat. On Lake Llanquihue's shore in the region's south, it's something of an architectural wonder. Glass features heavily, hence the glorious views - open your eyes to the lake each morning with a double-vista in your room. You can swim, kayak or paddleboard from the hotel's private beach, book an excursion or get help planning your itinerary. Back at the hotel, expertly prepared food in the restaurant is a highlight, and the spa's pretty special too.
If you want to see more hotels in Puerto Varas, visit our Puerto Varas hotels page.
---
Yurt with Volcano Views, Puyehue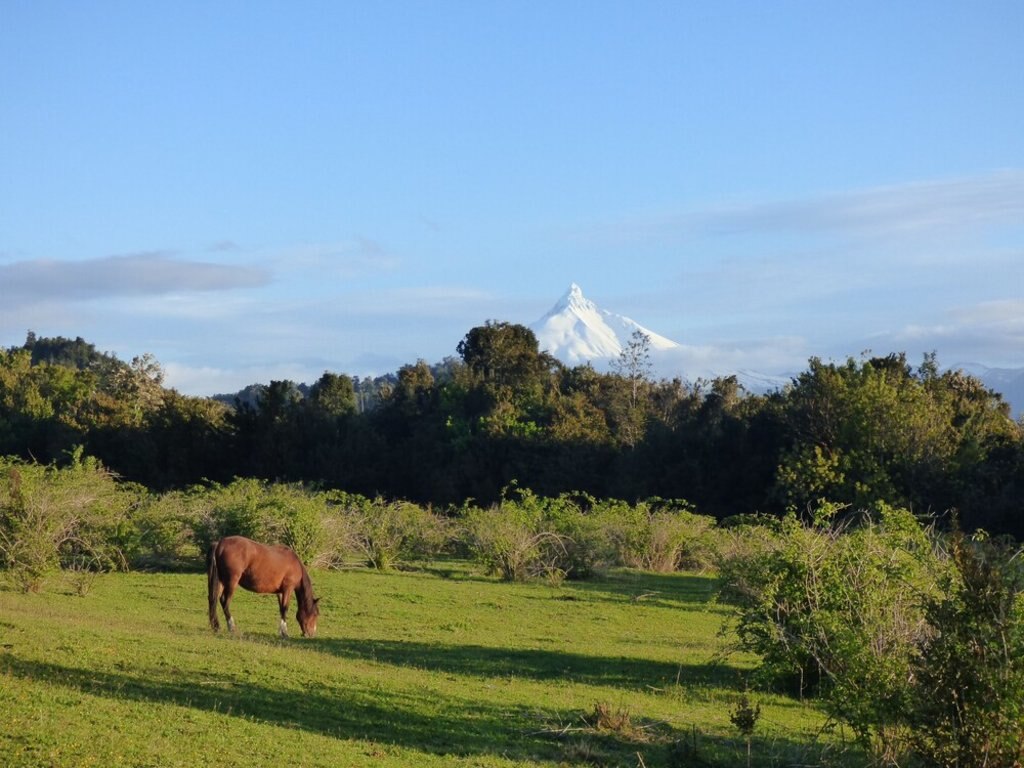 If remote and wild is what you're looking for, this rather special Yurt in Puyehue is as comfortable as a hotel room, but off-grid. Owners Catalina and Rodrigo have furnished the yurt with thoughtful attention to detail and personal touches. Better still, they bring you fresh and homemade products - eggs from their chickens, milk from the cow next-door, and home-baked bread. Pack your walking boots, step out of the door and explore the wilderness that surrounds you.
If you want to see more hotels in Parque Nacional Puyehue, visit our Parque Nacional Puyehue hotels page.