All that glitters ain't on-strip in Vegas. Step off Las Vegas Boulevard and you'll find genuine hotels with all the glitz and glamour of their neon neighbours, but not so expensive. These five travel bloggers have picked out their favourite off-strip Vegas hotels that'll give you a taste of the real Vegas.
Our panel
---
Golden Nugget Las Vegas Hotel and Casino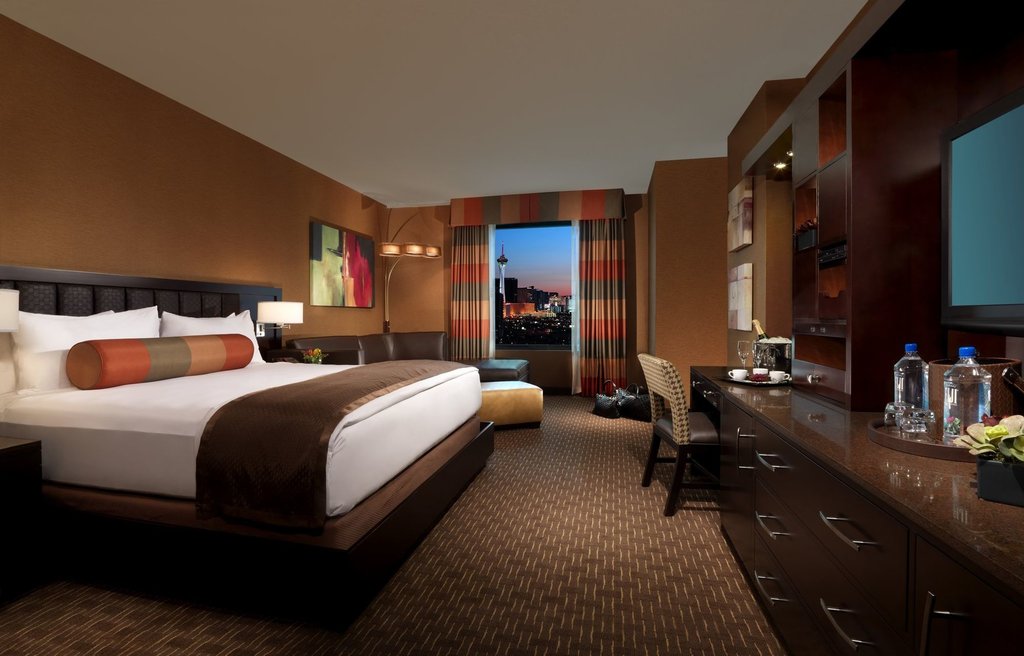 Chosen by: Emily from thecosytraveller.co.uk
"As one of the oldest casinos in the entire city, downtown's Golden Nugget oozes old school glamour. It's fun and gimmicky, which is exactly what you want from a Vegas hotel! Whatever you do, don't miss the two aquariums inside. You can even take a three-storey slide through the largest tank (which also happens to contain fully grown sharks!). One of the best things about the Golden Nugget, though, is its location. With the iconic Fremont Street on its doorstep, you are never too far away from thrills, live music, restaurants, museums and the must-see Fremont Street Viva Vision light show."
---
Sam's Town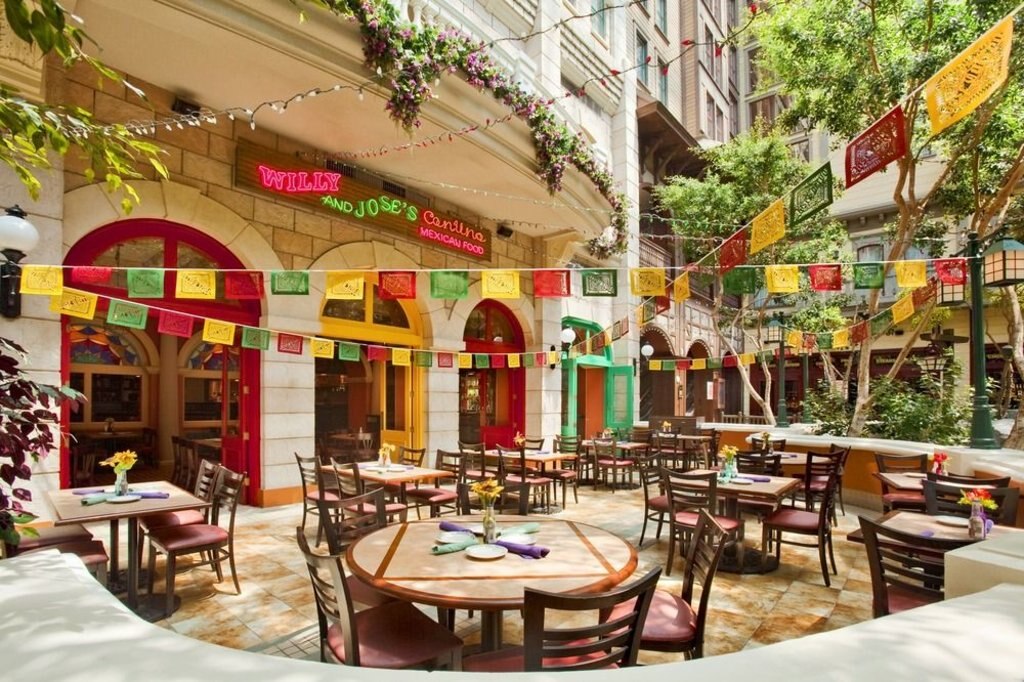 Chosen by: Sophie from luggagetagsandticketstubs.com
"My favourite off-strip hotel in Vegas has to be Sam's Town without a doubt. Not only is it great value for money - I remember paying £20 a night the last time I stayed there, it's got a real sense of old Vegas about it. From statues of the state animal the desert bighorn sheep, to its own cowboy store, Sam's Town has everything you need to take a break from the strip."
---
The Westin at Lake Las Vegas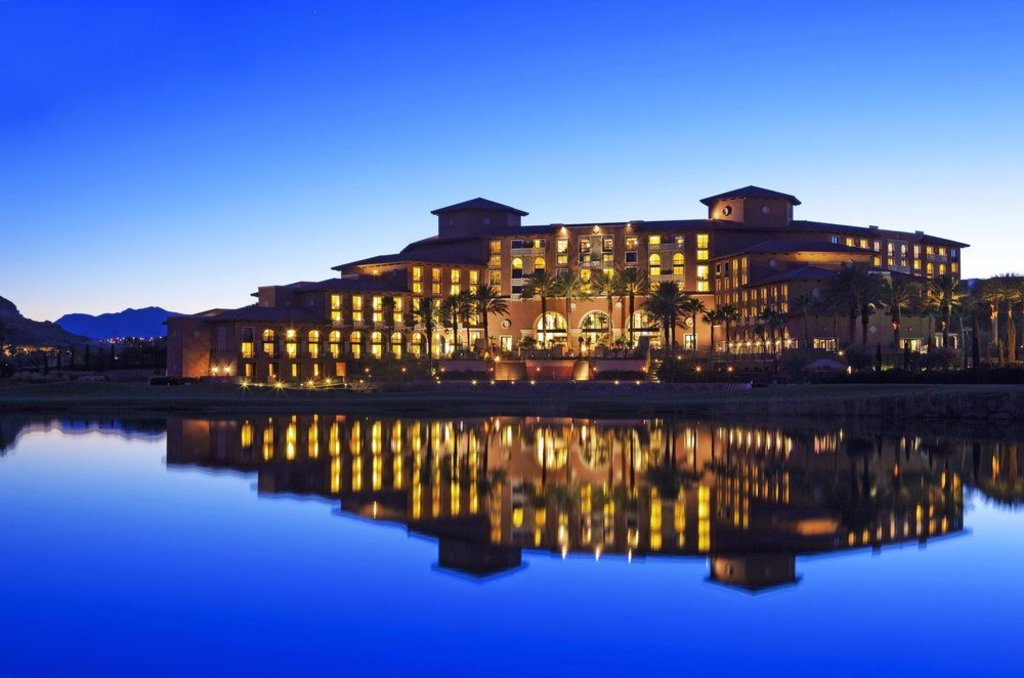 Chosen by: Lela from lelalondon.com
"The Westin at Lake Las Vegas is the kind of retreat that just can't be offered on the ever-bustling Vegas Strip. There is a 3600 acre lake, beach, fire pit et al, and their Wagyu-toting Marsa Steakhouse is AAA four diamond award-winning with incredibly fresh sushi to boot."
---
Oasis at Gold Spike Hotel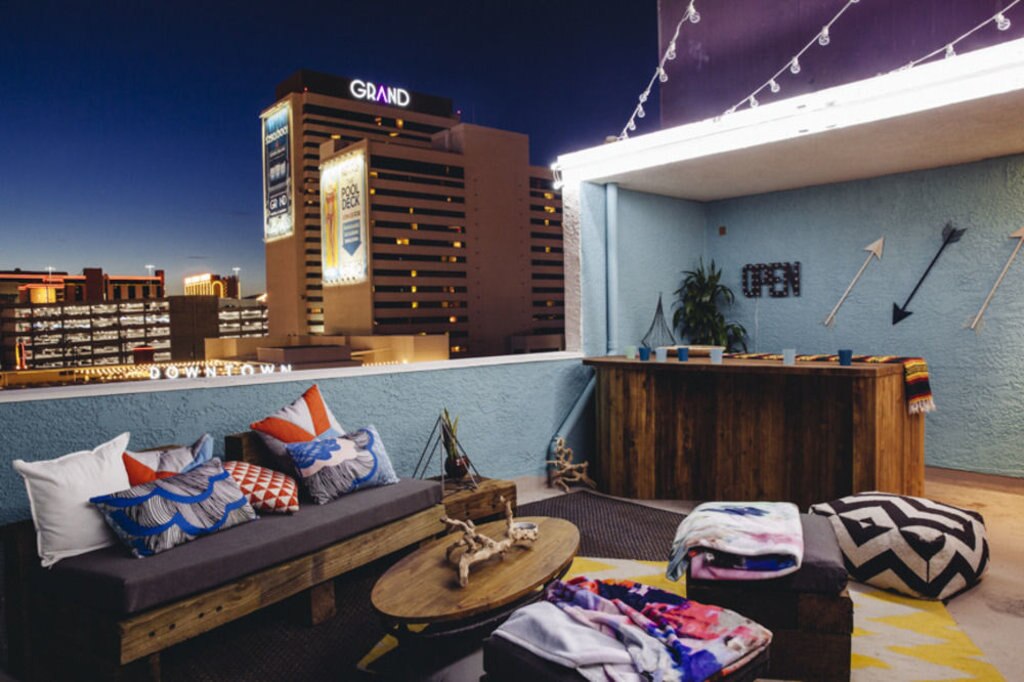 Chosen by: Elisabeth from sidetrackedtravelblog.com
"For a hotel that's off the strip but not far from the excitement, I would without a doubt stay at the newly remodeled yet retro-styled Oasis at Gold Spike Hotel. Located in the historic downtown core, this boutique hotel is situated just around the corner from Fremont Street, where you'll find plenty of restaurants, bars, entertainment, and some of the city's oldest casinos. Plus, the hotel is pet friendly!"
---
JW Marriott Las Vegas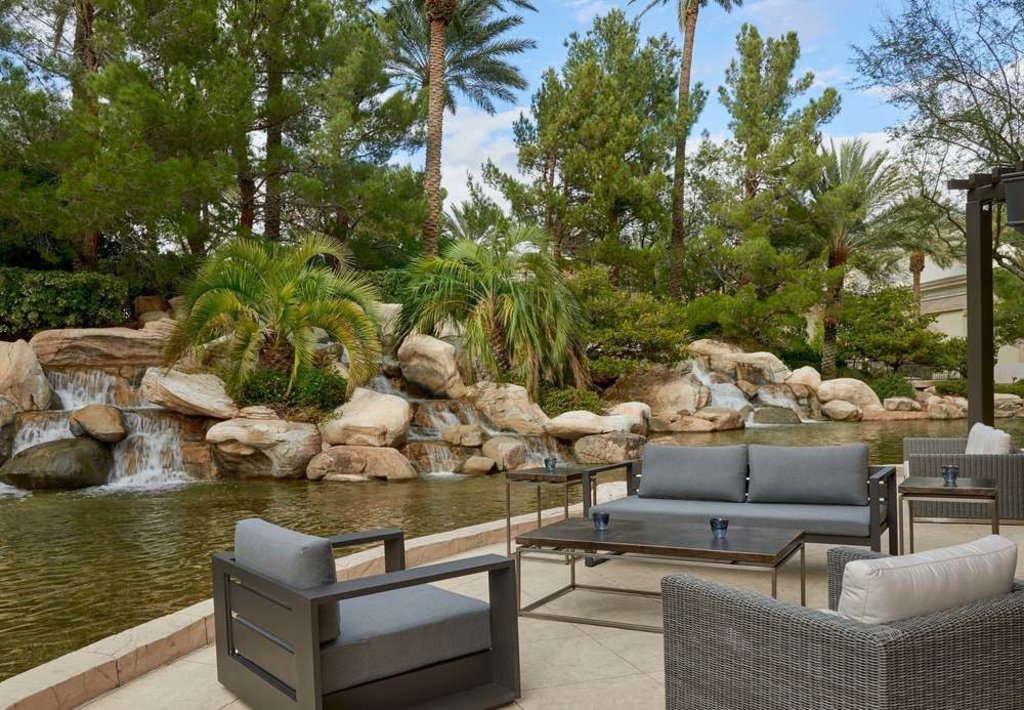 Chosen by: Claire from luxurytraveldiary.com
"10 miles west you will find what is probably my favourite Las Vegas Hotel. Surrounded by green hills, lush gardens and golf courses, this resort has a Mediterranean feel. Luxurious rooms offer views out to the desert, pools and gardens, which come complete with their own mini-river and waterfall. It is quite something to see the expanses of green of the resort set against the arid desert landscape behind."
Have a look at our hotels in Las Vegas page for more options.