Pretty cobbled streets, a lively piazza and laid-back outdoor dining, Trastevere has a relaxed romance like nowhere else in Rome. The buzzing nightlife is sought-after by tourists and locals alike, while the attractions show off the best of classic Italian artistry and architecture. Simply taking an early morning stroll here is a must on a trip to Rome - but if you're looking to get more active, here are the best things to do in Trastevere.
Sip Espresso in the Piazza di Santa Maria
After strolling over Ponte Sisto Bridge to reach Trastevere, head straight to the central square to soak up the sociable atmosphere. The Piazza di Santa Maria is the heart of this area and is packed with people day and night. There are plenty of cafes around or you can grab a takeaway coffee and join locals chatting with friends on the fountain steps. From here, you're all set to wander Trastevere's maze of cobbled alleyways or treat yourself to a shop on Via del Moro.
Discover Ancient Mosaics at the Basilica di Santa Maria
Tucked away in the corner of the piazza, the Basilica di Santa Maria is one of the oldest churches in Rome. It's been here since the third century, although most of what you'll see today dates from a 12th-century restoration. Once your eyes accustom to the low light inside, the golden mosaic in the apse sparkles into view at the end of an aisle flanked by 24 ancient Roman columns. And if this sight piques your interest in historic churches, make time also for Santa Cecilia and San Francesco a Ripa.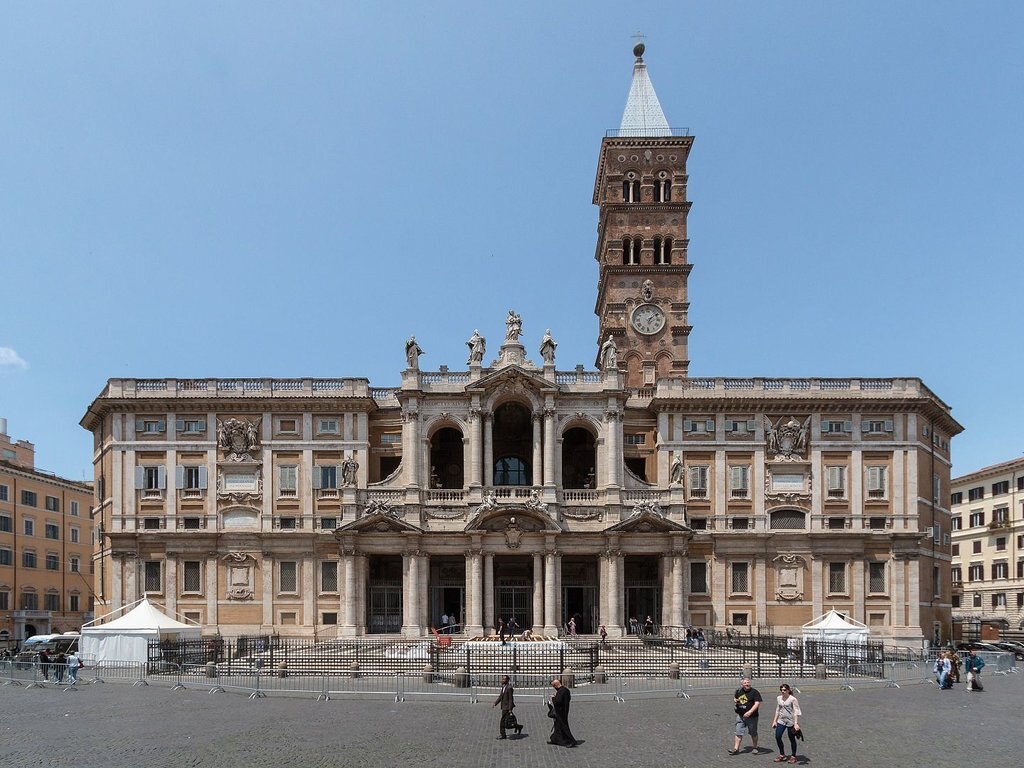 Di Pierre-Selim Huard - Fotografia autoprodotta, CC BY 4.0, https://commons.wikimedia.org/w/index.php?curid=49312166
Browse Antiques at Portese Flea Market
Open on a Sunday morning, this sprawling market has thousands of makeshift stalls selling all sorts of wares. Expect to see antiques, rare books and hidden treasures among the cheap clothes, bric-a-brac and varied household items. It's busy, lively and a great way to mingle with both locals and tourists. Take smaller change and be sure to haggle for a bargain if you spot something you like.
Climb to the Top of Janiculum Hill
If you're looking to escape the busy tourist crowds, take the 20-minute hike up Janiculum Hill (Gianicolo in Italian) to discover a tranquil spot away from the tourist trail. It isn't one of Rome's famous seven hills, but it does have arguably the best views across the city centre. While you're at the top, stop by the Fontana dell'Acqua Paola - an impressive 17th-century white fountain - and look out for the bronze Garibaldi Monument.
Step Inside Villa Farnesina
To see colourful frescoes, head to this 16th-century villa with time to explore. The walls and ceilings throughout the rooms and grand hallways are covered in beautifully detailed paintings - some of which are attributed to Raphael, as well as other well-known Italian artists such as Baldassarre Peruzzi and Giulio Romano. The villa doesn't get as busy as attractions in Rome's historic centre, and the gardens are a rare quiet place to spend a peaceful hour or two.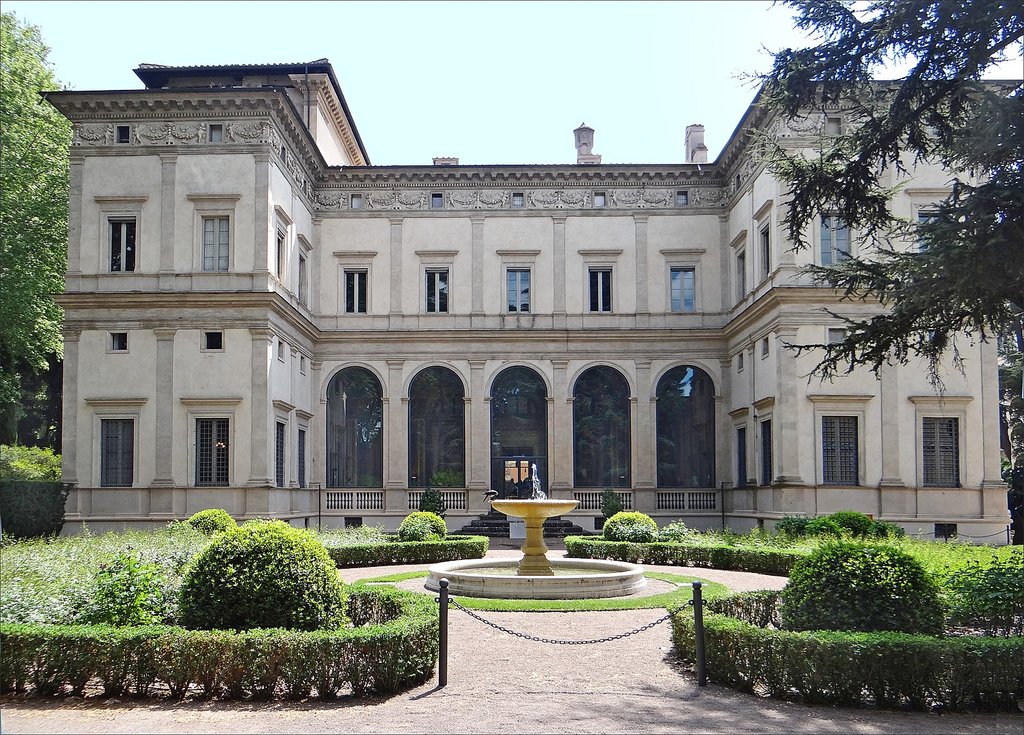 _By Jean-Pierre Dalbéra from Paris, France - La villa Farnesina (Rome), CC BY 2.0, https://commons.wikimedia.org/w/index.php?curid=65624227_Eat Roman Pizza in a Traditional Trattoria
A highlight of any trip to Italy is the food - and Trastevere has plenty of treats in store for you. There are trattorias with alfresco tables laid out at both lunchtime and in the evening, serving traditional Roman cuisine. Pizza is a favourite, and here they serve it either by the slice or with a thin crust base topped with creamy buffalo mozzarella and all manner of fresh ingredients. If you find it hard to pick just one restaurant, take a food tour which includes sampling mouth-watering local produce.
Book it: Roma Trastevere food tour
Stroll through the Orto Botanico
It's not always easy finding a shady spot for a picnic on a trip to Rome, but the Botanical Gardens in Trastevere are a good place to start. Currently cared for by the university, people have been planting here since the 13th-century. Although the green space is no Kew Gardens, in terms of size or upkeep, for a break from being a busy tourist, it's spot on. Among the 7,000 plant species to discover, the Japanese Garden's cherry blossom is a highlight in springtime, as is the bamboo collection.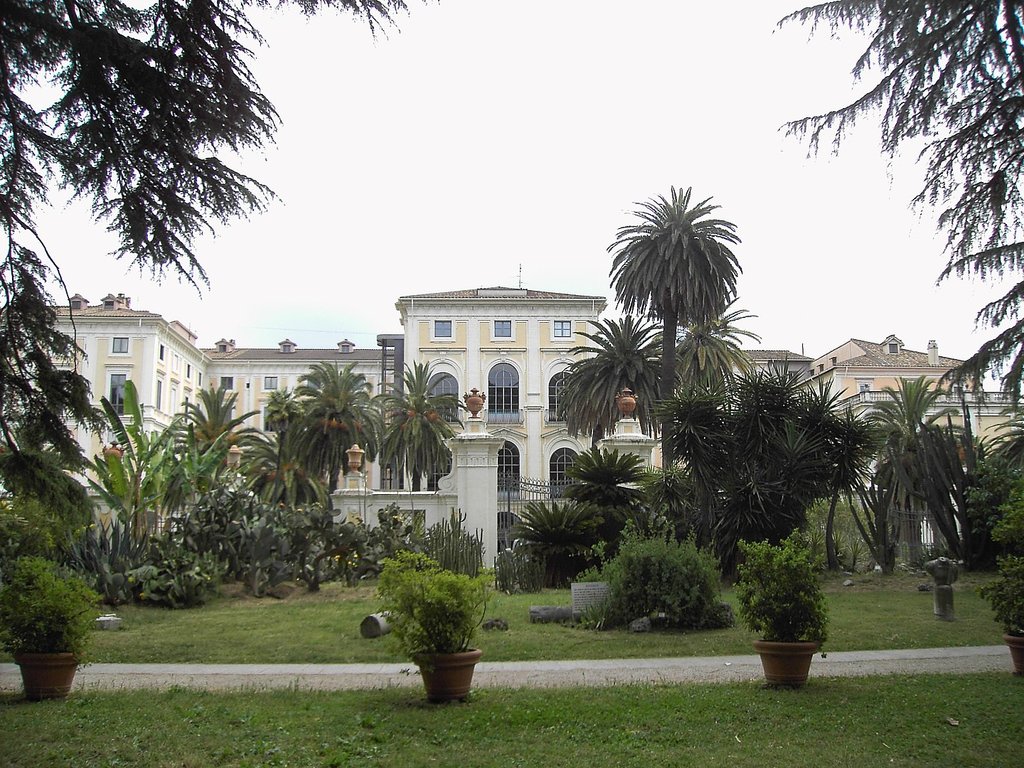 Drink an Aperitivo in one of Trastevere's Trendy Bars
With cocktail bars, craft beers on tap and late-night wine bars, Trastevere's nightlife is booming. At the end of the working day, the piazza starts to fill up with young professionals starting their evening with an aperitivo or two. Later, revellers continue to spill out onto the streets and squares until the early hours. Expect long, lively summer evenings in the centre of town - or head away from the main square to discover smaller bars where the atmosphere is relaxed and the cocktails delicious.
Planning a trip to Rome? Stay in the city's trendiest suburb with our pick of hotels near Trastevere, Rome.