With its rich industrial heritage, 18th-century canal system and array of historic sites and museums, Manchester is an intriguing city with many opportunities for sightseeing. If you're travelling with kids, you can find all kinds of exciting experiences and attractions to enjoy, whether your children are toddlers or teenagers. Take a look at the top 6 things to do in Manchester with kids.
1. Unleash creativity with play at the Legoland Discovery
The Legoland Discovery Centre is a creative and exciting indoor playground constructed of Lego toys. Designed for children ages 3 to 10, the attraction features over 2 million Lego bricks for creative play and building. There are also amusements like the Kingdom Quest Ride, an interactive ride featuring a quest to rescue the princess from Lego villains, and Miniland, an immersive miniature-city display for the little ones to sightsee. You'll also enjoy the Lego 4D Cinema, where you can catch Lego action adventures on-screen, Merlin's Apprentice Ride, the Ninjago City Adventure Playground and the Great Lego Race VR Experience for more fun and play.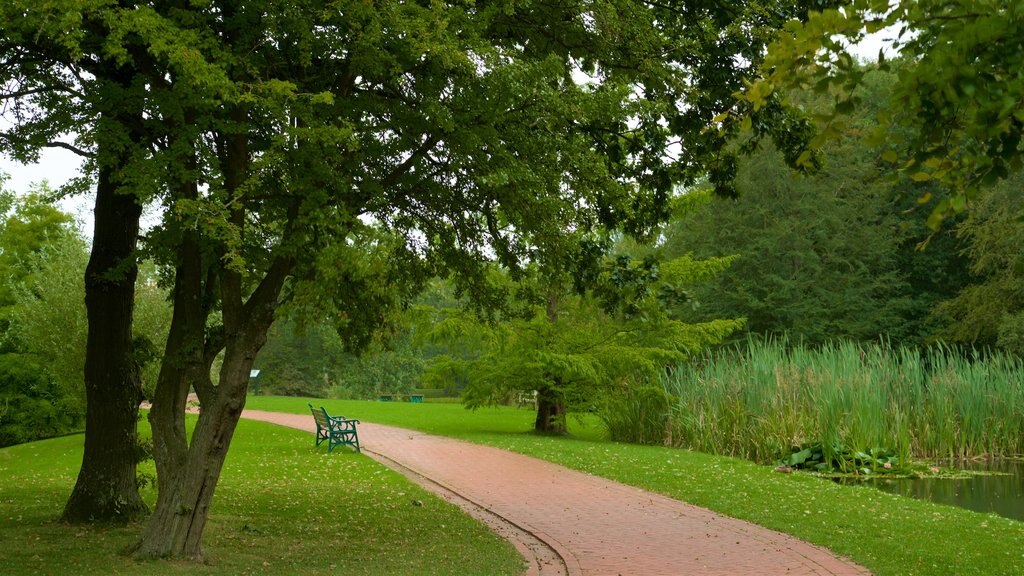 Walton Hall and Gardens
2. Take a scenic ride back in time on the East Lancashire Railway
For a trip back in time, take a scenic countryside ride on the East Lancashire Railway. The heritage railway line travels 12.5 miles through northwest England's picturesque countryside in Greater Manchester. Each town has something unique to offer, from the historic buildings of Heywood to the rolling hills of Summerseat. The attraction also has a collection of heritage steam locomotives, many of which are main-line certified and operational. You'll also find plenty of historic decommissioned locomotives on display as well, some dating back to the 1920s, and one of the largest preserved diesel fleets of any UK heritage railway.
3. Immerse yourself in history at the Imperial War Museum North
Also known as the IWM North, the Imperial War Museum North is one of the 5 branches of the Imperial War Museum system and focuses on the modern conflicts of people and societies. The museum overlooks the Manchester Ship Canal in Trafford Park, which was a strong industrial centre during World War II. The museum has a vast collection of permanent exhibitions that include fascinating artefacts like a Russian T-34 Tank, a 13-pound field gun from the British Army in World War I and a US Marine Corps AV-8B Harrier jet. You'll also find numerous projection screens featuring photographs and videos depicting different aspects of conflict.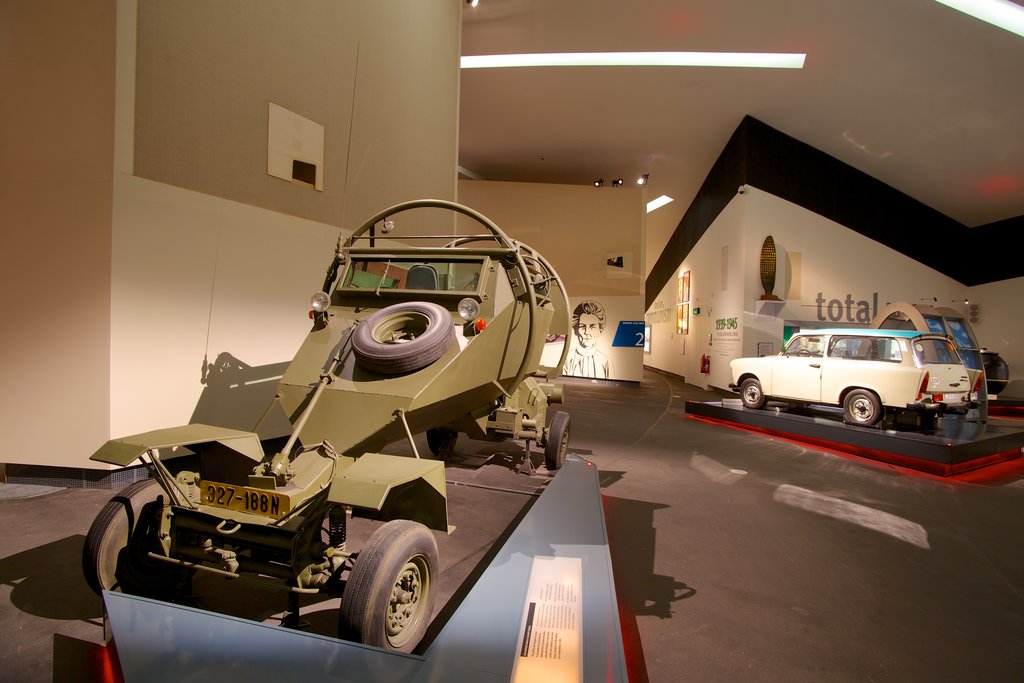 Imperial War MuseumnNorth
4. Browse fascinating artefacts at the Science and Industry Museum
Appropriate for children of all ages, the Science and Industry Museum is a fascinating attraction that focuses on the development of science, technology and industry within the city and the world. The museum features artefacts from all branches of industry, such as various engines, cars, aircraft, locomotives, sewage and sanitation systems, communications equipment, computing equipment and more. Some of the museum's highlights include a replica of the Manchester Baby, a Connected Earth gallery depicting communications, a Supermarine Spitfire and a complete RAF Avro Shackleton built locally. You could also see full operational systems to learn more about the process of textile manufacturing or steam power.
5. Cheer for your team at the Manchester City Football Club Stadium and Club Tour
A perfect attraction for any football fan, the Manchester City Football Club Stadium and Club Tour offers a behind-the-scenes look at the inner workings of a football club. During a tour, you can see places like the Players Tunnel, the away dressing area, the First Team warm-up area, the Press Conference room and more, so you can get a feel for what it's like to work and play for a major football club. The tour also includes a tour guide to share facts and anecdotes about the Manchester City Football Club and its history. With a tour booking, you'll receive a membership to the supporters' club and a discount at the club shop.
6. Dive into the deep at the Blue Planet Aquarium
If your kids are animal lovers, the Blue Planet Aquarium is one of the best places you can experience in Manchester. The marine and freshwater aquarium is one of the largest in the region and features a vast collection of marine habitats and species in interactive and entertaining exhibits. The aquarium has pools, tanks and tunnels, offering visitors a fascinating look at diverse marine ecosystems filled with vibrant and intriguing animals. The displays follow themes, such as Where Land Meets Sea, Seas and Oceans, Lakes and Pools, and Tropical Rivers, giving you a glimpse into many different types of marine and aquatic environments.
Plan your next family adventure
Manchester offers an array of attractions for kids of all ages and an opportunity to learn about and engage with the culture and history of the city on your trip. When it comes time to plan, take a look at other fun things to do in Manchester and check out Manchester hotels to make the most of your experience!