Lively, creative Manchester is a city thriving with a glorious mix of contemporary arts, foodie restaurants, festivals and an eclectic nightlife. The Northern capital has a reputation for rain, but don't let that put you off - a few unpredictable showers can't stop you heading out, day or night. Why would they when there's so much to cram in? Here's our pick of the best things to do in Manchester.
Party until Dawn in the Northern Quarter
Manchester comes alive at night, and the Northern Quarter is one of the main hubs for hipster coffee shops, bars and clubs. There's laid-back daytime drinking and dining vibe at places like Soup Kitchen and Night & Day Café, two spots that become live music and DJ venues after dark. Many of the city's stages have hosted big name bands over the years and continue to do so, but there are also excellent opportunities to see up and coming local and international musicians. Just don't expect to get home before sunrise.
Visit the Museums and Galleries
Wear comfortable shoes to visit Manchester's museums and art galleries - there is a lot to see and they are spread out across the city. The Manchester Art Gallery, People's History Museum, and Science and Industry Museum are in a straightforward loop and will give you an incredible insight into the industrial and social history of the UK, as well as a look at some of Britain's grandest paintings. An alternative trilogy is south of the centre where you can see dinosaurs and mummies at the Manchester Museum, then visit the beautiful Whitworth Gallery and Elizabeth Gaskell's House.
Read in Grand Surroundings at The John Rylands Library
More like a cathedral than a university library, John Ryland's 19th-century Gothic library is an impressive bit of architecture in the city centre. Its design has a similar layout to a church, and the view of the Reading Room from upstairs is quite spectacular. Anyone is welcome to catch up on their reading here, so linger a while if you can, or take one of the twice-weekly free tours to learn more about the layout and history.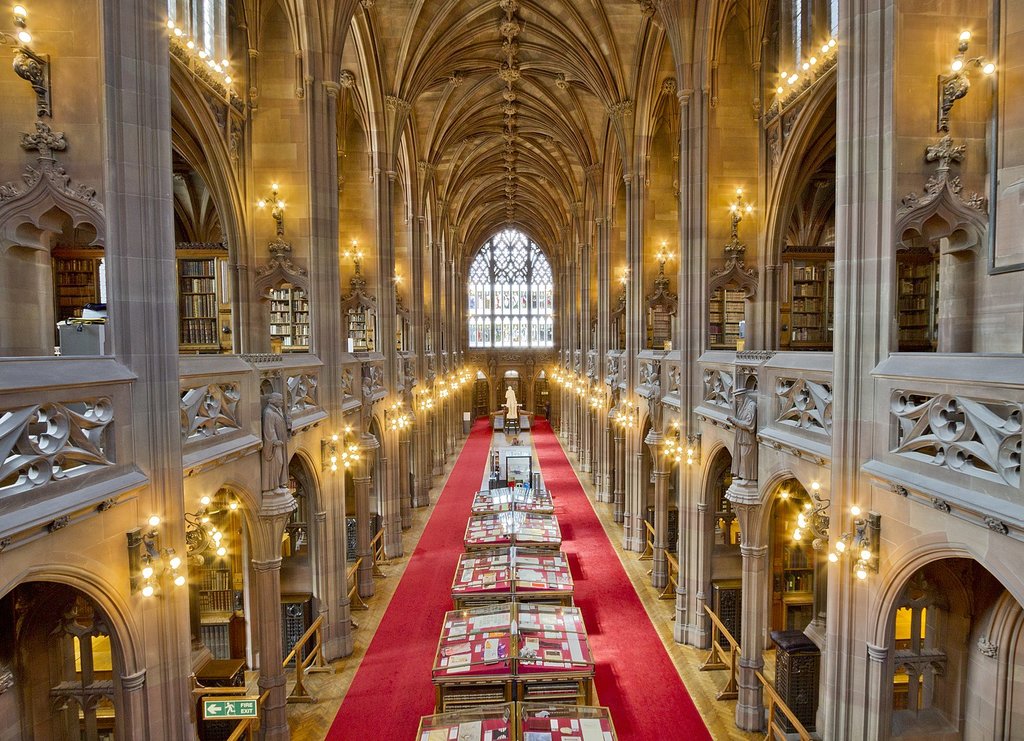 The John Rylands Library - By Mdbeckwith - Own work, CC BY 3.0, https://commons.wikimedia.org/w/index.php?curid=27106684
Share Pizza, Pork Belly and Local Beers at Mackie Mayor
Mackie Mayor is a food hall in a Grade II-listed building, with ten of Manchester's best independent traders feeding up to 400 people at a time at long communal tables. Choose from street-food style pizza, steak, taco stalls or grab something from the rotisserie or fish bar. You could spend hours sipping artisanal coffee, a local brews or choice grapes from the wine merchant. The concept is by the people behind the award-winning Altrincham Market in Greater Manchester (also worth a visit if you have time) and is open for breakfast, lunch and dinner every day except Monday.
Explore the Waterways at Salford Keys
Take the metro from Piccadilly Gardens towards Media City for fifteen minutes, and the hectic streets gradually become peaceful urban waterways. This once-busy dockland is now more often frequented by kayakers leisurely paddling by and locals out for a waterside jog. Here, you can walk between the Imperial War Museum North and The Lowry for a day of history, theatre, and L.S. Lowry's local paintings. The area is also home to ITV's Coronation Street Tour and the BBC, so bring a picnic to eat lunch in the new Blue Peter Garden.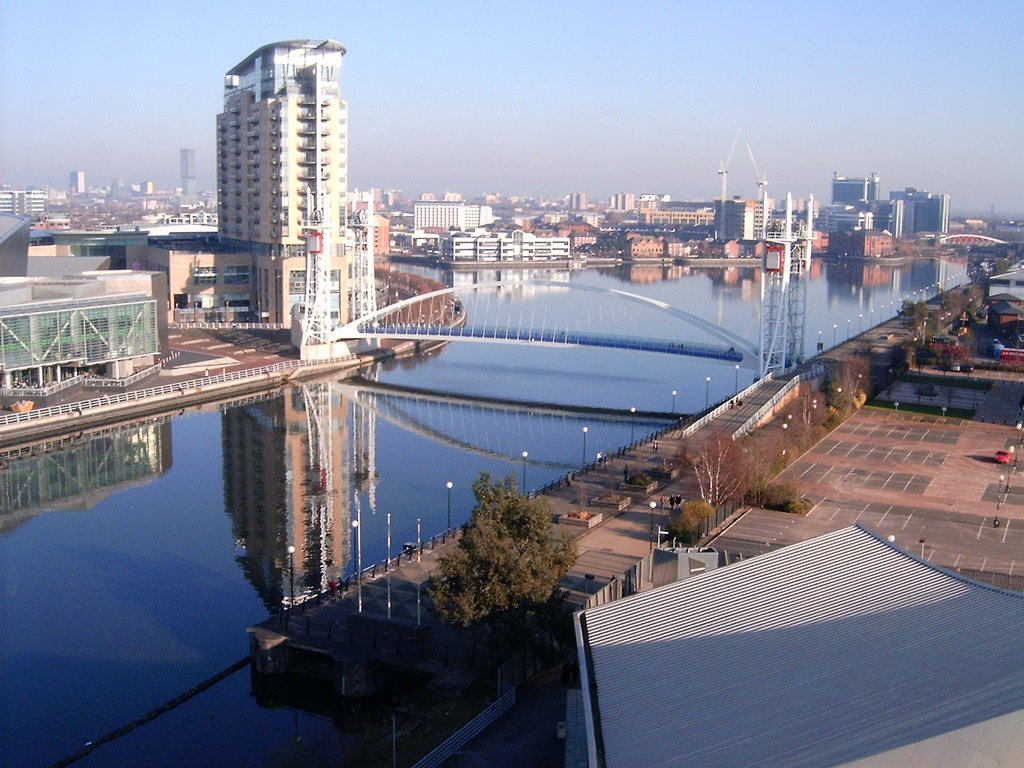 Salford Quays. Left side (north) of Manchester Ship Canal: The Lowry, Lowry Outlet Mall, The Quays. Right side (south): Imperial War Museum North. Millennium Footbridge at centre. Par Pit-yacker - Travail personnel, CC BY-SA 3.0, https://commons.wikimedia.org/w/index.php?curid=3710529
Eat, Drink and Be Inspired at One of the Festivals
Manchester is loaded with cultural festivals. The biannual International Festival is a three-week highlight, with world premieres by major artists. Then in August, Manchester's Pride brings the city to life for the biggest LGBT celebration, with a stellar music line up, street parties in the Gay Village and endless pop-up performances. Also noteworthy is the Independent Manchester Beer Convention in the Victoria Baths, a former swimming pool, as well as Manchester Jazz Festival, Literature Festival, Film Festival, and so the list goes on.
Take Your Pick of Football Stadium Tours
With not one but two world-famous football clubs to show off, Manchester is an authentic home of the Beautiful Game. Even if you're not a fan of the local teams, the National Football Museum is a great family day out to see legendary memorabilia and to try your skills in the interactive section. United and City fans can both tour their stadiums, with Manchester City offering an immersive audio-visual experience, and Manchester United, a museum and behind the scenes glimpse of life at Old Trafford.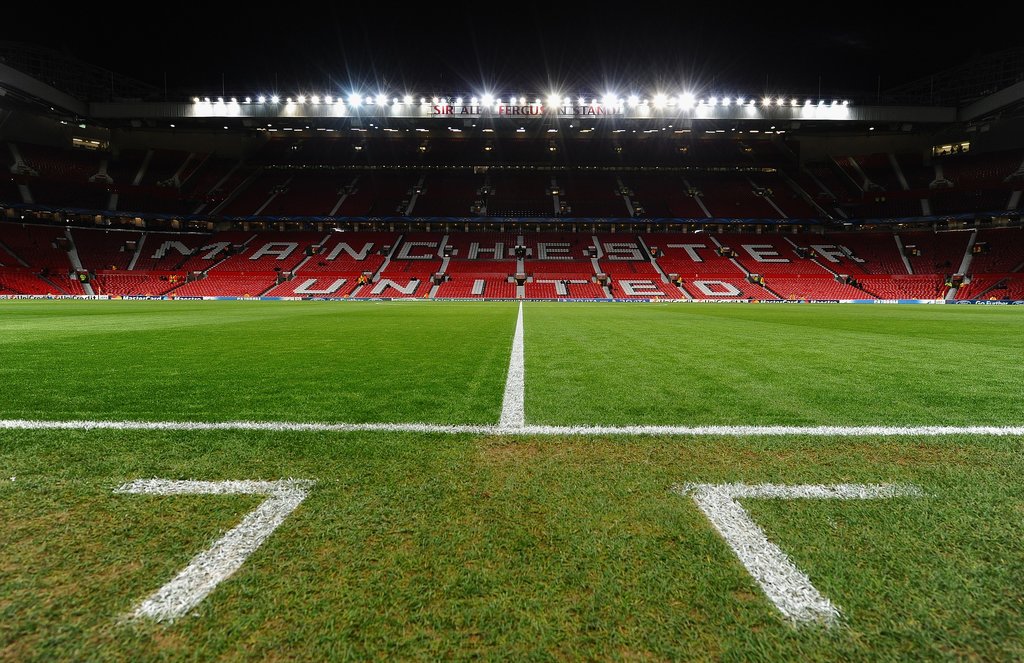 Watch an Independent Film at HOME
Some of the best international theatre, films and events are at HOME, Manchester's contemporary arts centre. Here you'll find the smaller, independent films that mainstream cinemas often miss, as well as screenings of nostalgic oldies and creative shorts. The centre is regularly buzzing with people enjoying the relaxing space, eating a pre-show dinner and browsing pop art books in the bookshop.
If you're planning a trip to the North West, check out our hotels in Manchester.