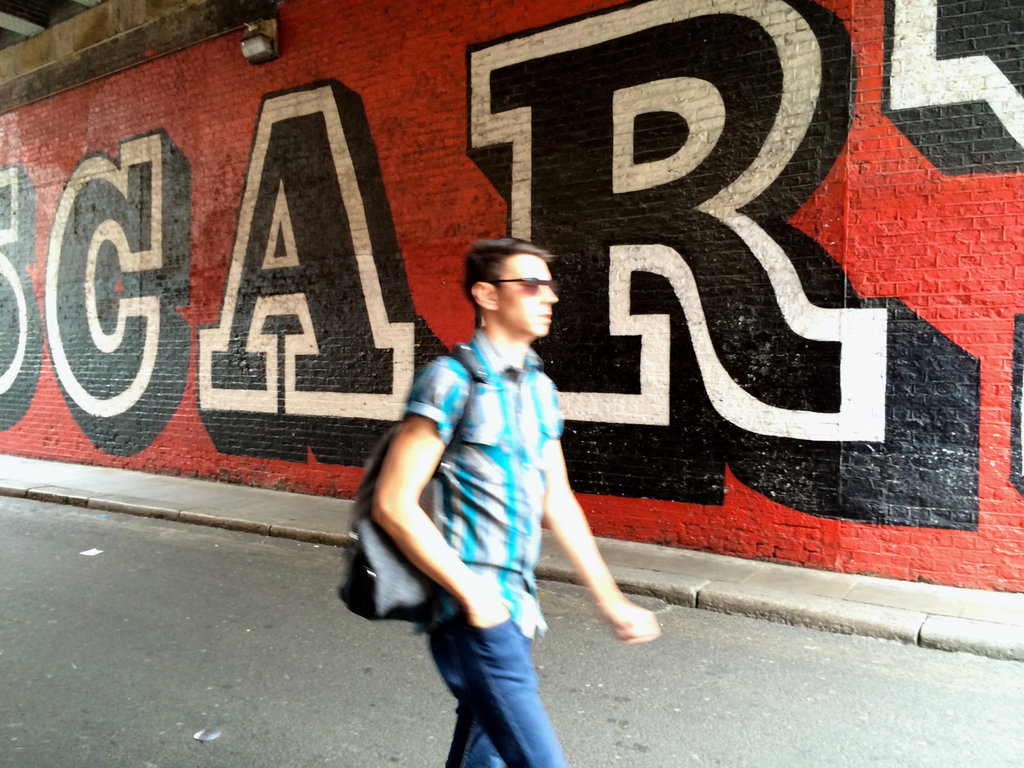 Ben Eine's Scary, a famous Shoreditch artwork
Credit: Antonia Windsor
The area of London stretching from Old Street roundabout to Brick Lane, known as Shoreditch, is one of the best places in the city for people-watching - that's if you like watching trendsetters and creatives. It is also home to an array of world-class street art, with just about every wall showcasing an exceptional piece of work.
Exit Old Street tube and walk along Old Street until you hit a major crossroads, turn onto Great Eastern Street and take the very first left into Rivington Street. Along this road you'll find some of the best street art in the city; I won't name it all here, because street art changes daily, but artists from all over the world come to make their mark in this area. But, there are a few notable pieces to look out for, and plenty more you'll stumble upon as you wander around the area.
On the pavement opposite the Barley Mow pub, on the corner with Curtain Road, you will find a tiny piece of flattened chewing gum with a painted scene of drinkers standing outside the pub in miniature, the work of Ben Wilson.
Follow the picture's lead and stop for a pint of real ale to be drunk on the pavement so you can see and be seen, before continuing along Rivington St to Cargo club, the epicentre of the street art scene. In the courtyard of Cargo, you'll find Banksy's poodle guard dog, protected by a perspex panel. Look out for the orange masks by French street artist Gregos - there was one on the wall outside Cargo last time I went. On the wall of the railway tunnel by Cargo you can see Ben Eine's 'Scary' lettering and further along the street you will find one of Stik's characterful large stick men.
At the end of Rivington street turn right down Shoreditch High Street, then take a left along Bethnal Green road. As you walk look out for Christian Nagal's mushrooms, sprouting out of the top of buildings or lampposts and count how many quiffs you see. On Brick Lane you'll find more street art, but also a wealth of independent boutiques, cafes and quirky shops, including a local London favourite - Biegel Bake, a 24-hour bakery famous for its well-priced roast beef bagel - and the recently opened Cereal Killer Cafe, which has just about every cereal you can think of on the menu.
If you fancy having a go at some street photography, this is the place to do it. Upload your work to Instagram with the hashtags #streetphotography #buildinggraffiti #graffitiart #streetart.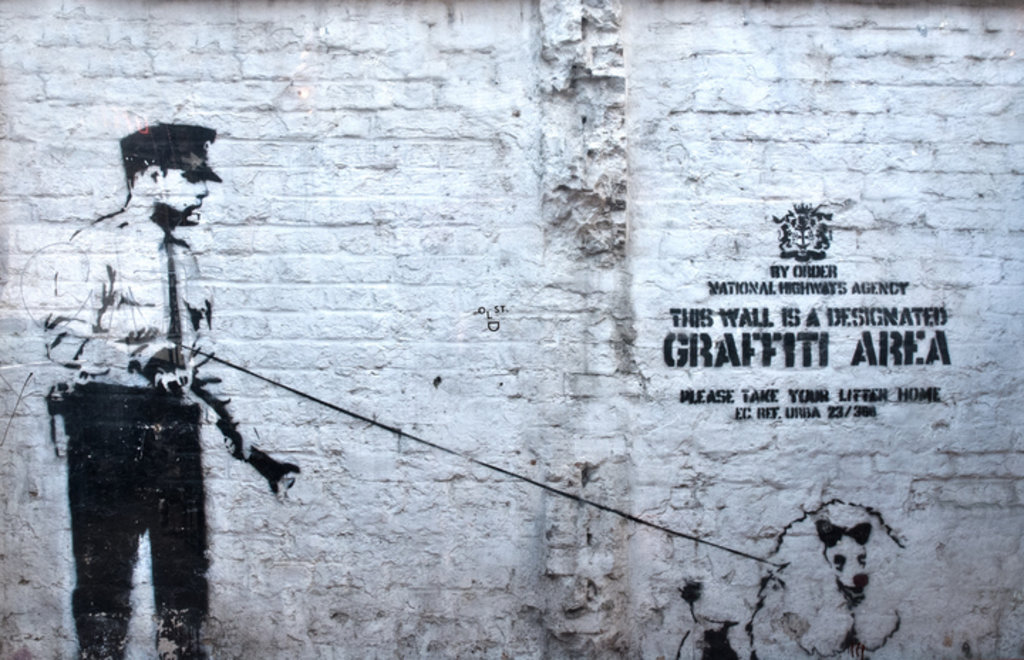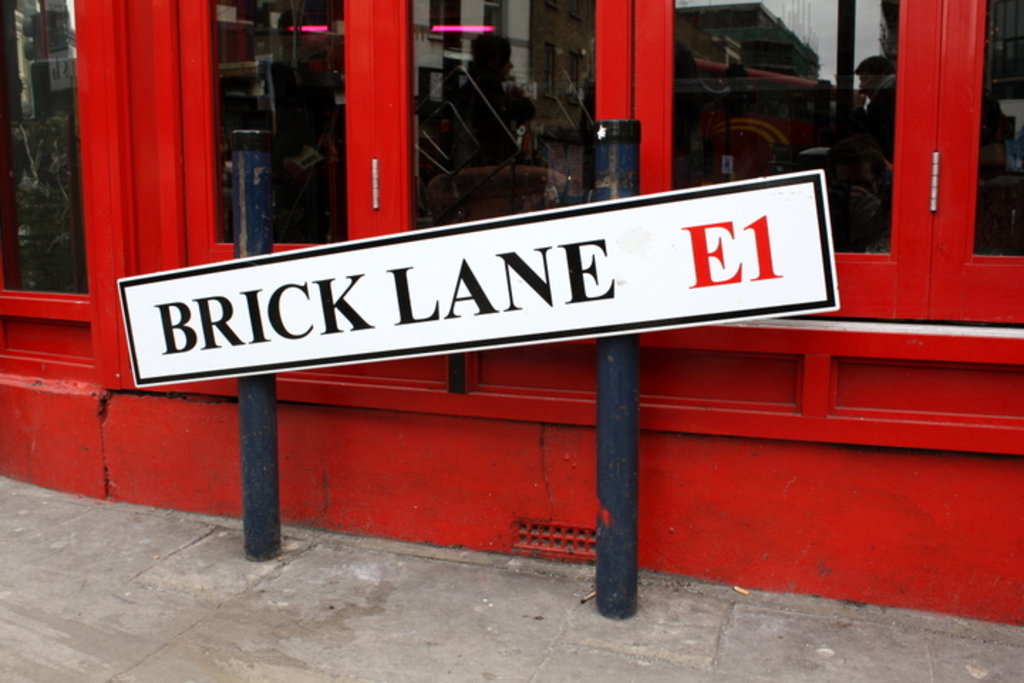 Want to see Shoreditch's street art for yourself? Book one of our London hotels and start exploring.
Here's a few other things you might like:
Paris: Explore the Vibrant Bastille Neighbourhood
New York: A Taxi Driver's View of the Big Apple
Gallery Image Credits
Banksy's poodle gaurd dog: Berit Watkin
Brick Lane sign: Kyle Taylor
All others: Antonia Windsor