A little while ago Italy had a problem with abandoned buildings in remote locations. Whole villages, usually in the hills and mountains, were ending up as ghost towns, as inhabitants found it increasingly difficult to make ends meet in these remote spots or just moved away. But what to do with them? Well, an ingenious chap named Giancarlo Dall'Ara is credited with coming up with the perfect solution: the albergo diffuso, or 'scattered hotel'. The concept involves revitalising and repurposing empty buildings and transforming them into a collective hotel. For a chance to live like the locals, here's our pick of five Italian alberghi diffusi.
---
B&B Dei Serafini, Polignano a Mare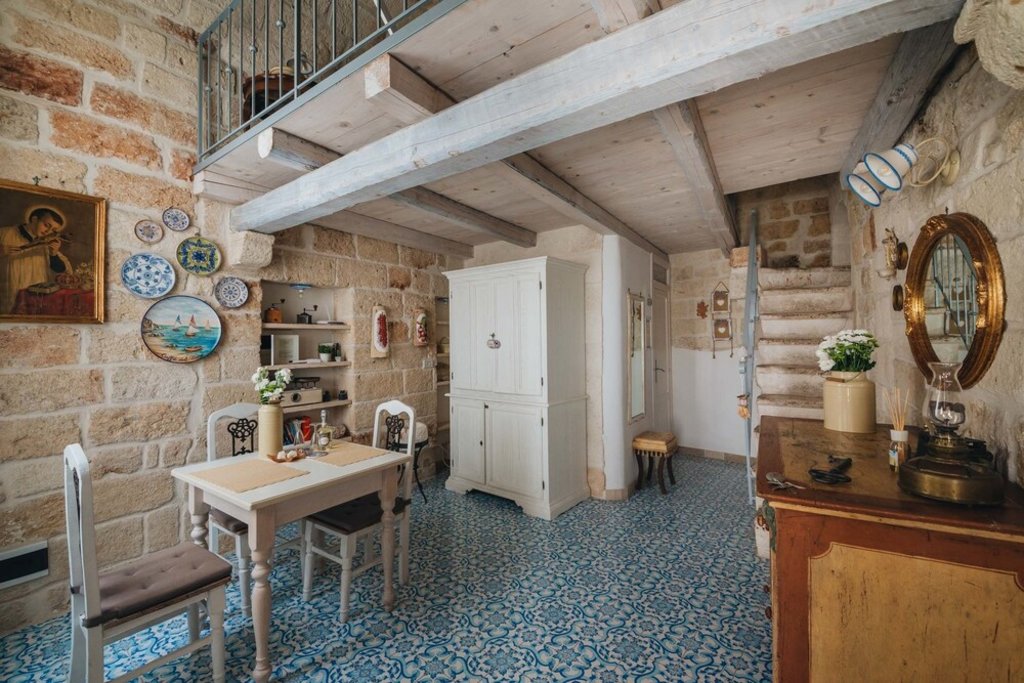 In the picturesque town of Polignano a Mare on Italy's southern Adriatic coast, B&B Dei Serafini is made up of several buildings with varied individual apartments. These former disused houses have been restored to a luxury standard while preserving the original wood and stone features, and some even have terraces overlooking the sea. Enjoy breakfast in the ocean-facing Caffé Serafini before exploring the old town's winding streets and historic buildings. There's a lovely little beach nearby for swimming and sunbathing.
Have a look at our hotels in Polignano a Mare page for more options.
---
Scicli Albergo Diffuso, Sicily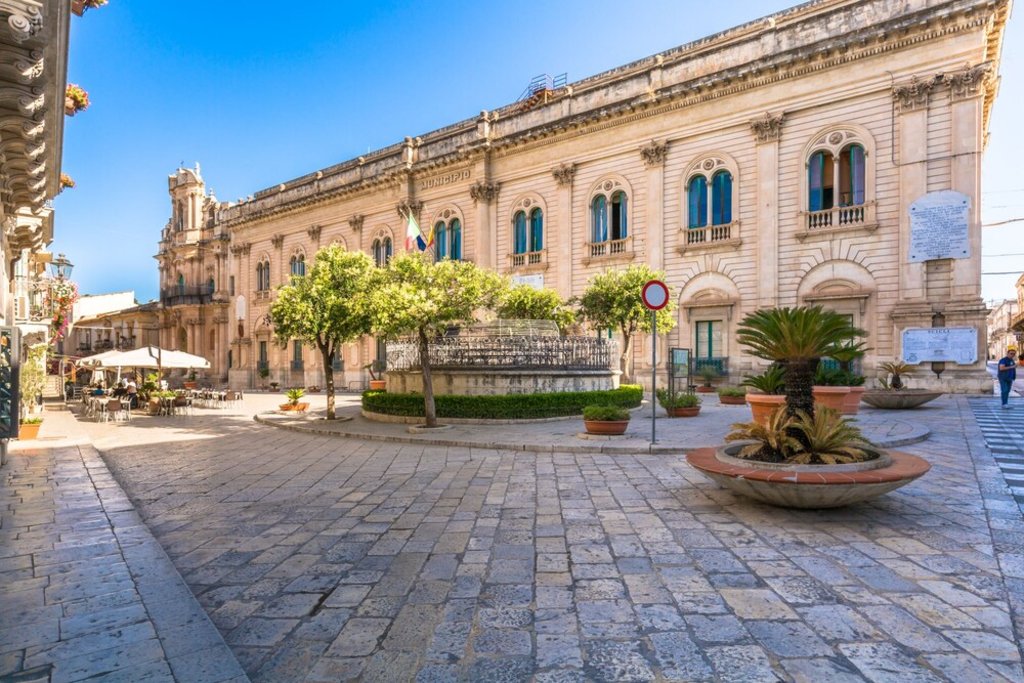 Though less visited than its glamorous neighbours Ragusa and Noto, the UNESCO-listed town of Scicli has just as much charisma. A far cry from your standard chain hotel, Scicli Albergo Diffuso is spread throughout the town centre and offers individually styled rooms or houses, plus a communal breakfast room, living room and restaurant. A stay here allows you to immerse yourself in the local community and enjoy the laid-back way of life, with some of Italy's most beautifully preserved baroque architecture as a backdrop.
Have a look at our hotels in Sicily page for more options.
---
Sotto Le Cummerse Albergo Diffuso, Locorotondo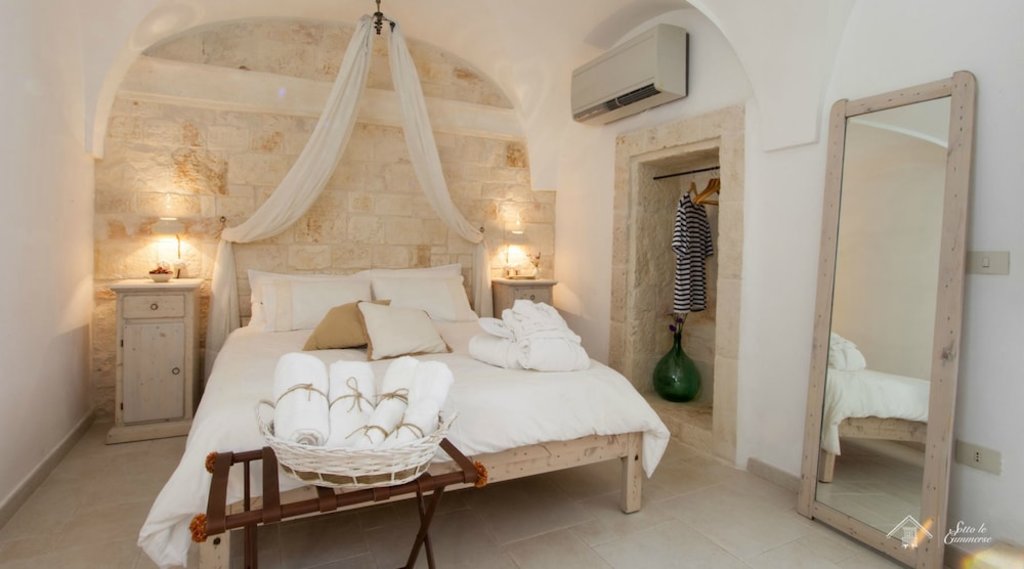 The historic town of Locorotondo is characterised by its narrow whitewashed houses. Sotto Le Cummerse Albergo Diffuso comprises several of these townhouses to create attractive refurbished apartments tucked away down quiet, cobbled lanes. The hotel offers various activities, from cookery lessons to wine-tasting tours, and breakfast is served in a local café with views of the valleys from its terrace. If you want to explore further afield, the UNESCO World Heritage town of Alberobello, famous for its coned-roof huts, is just a 10-minute drive down the road (some of these distinctive trulli buildings are converted into hotels).
Have a look at our hotels in Locorotondo page for more options.
---
Borgo Sant'Angelo Albergo Diffuso, Gualdo Tadino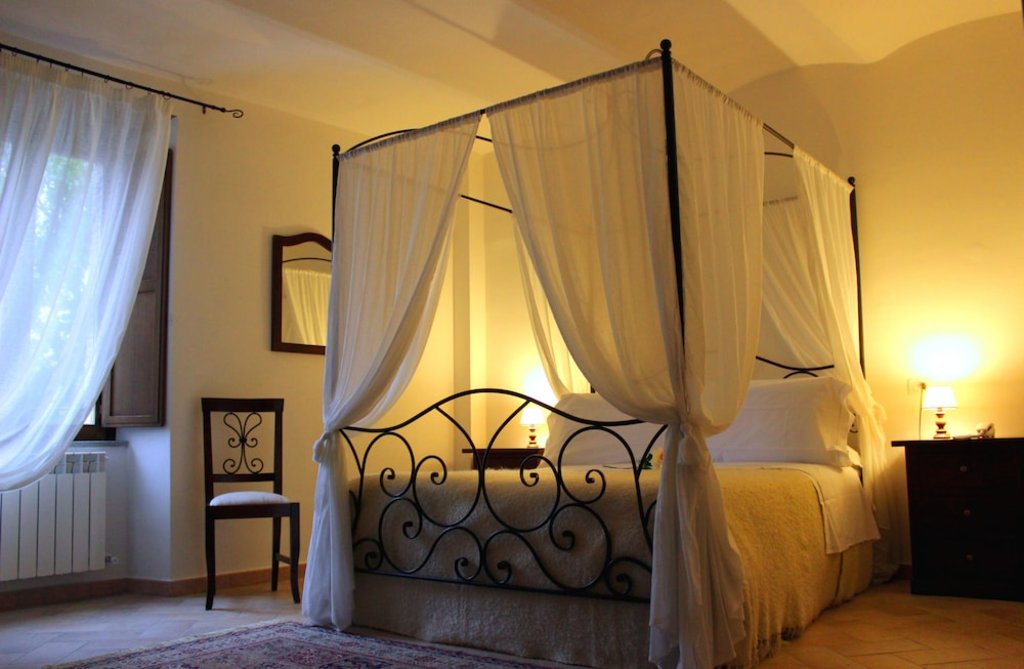 Offering a unique holiday experience in a former monastery, Borgo Sant'Angelo Albergo Diffuso sits in the centre of the ancient town of Gualdo Tadino. Despite its scenic location and old-world charm, the town has managed to slip under the tourist radar so far, so you'll really feel like you've discovered somewhere new. The hotel's central building includes a breakfast room and library, while outside there's a sun-drenched garden and terrace. Rooms are simple-yet-stylish, with traditional four-poster beds, beamed ceilings, and Umbrian terracotta tile floors.
Have a look at our hotels in Gualdo Tadino page for more options.
---
Borgotufi Albergo Diffuso, Castel del Giudice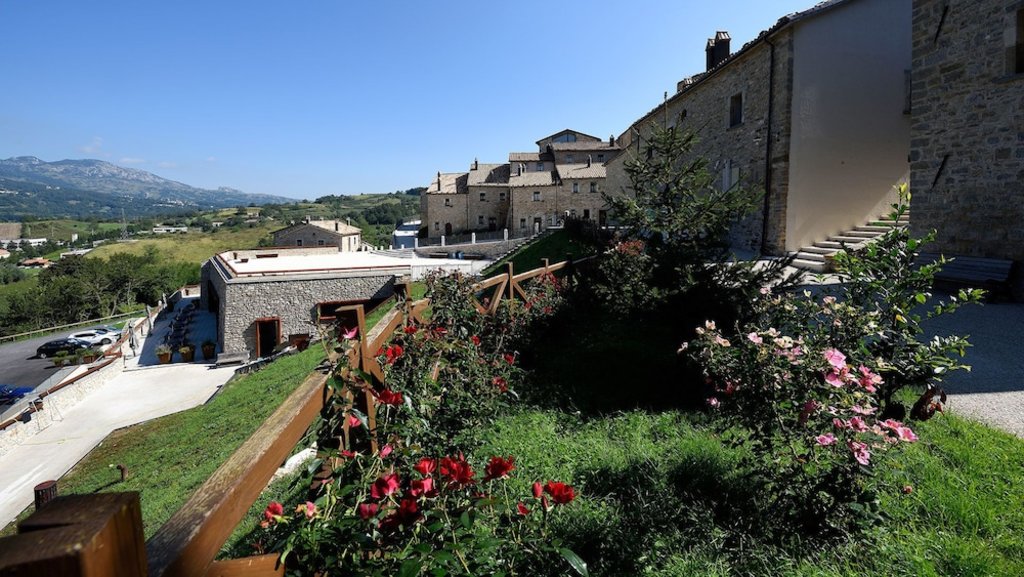 A peaceful retreat in the mountainous region of Molise, Borgotufi Albergo Diffuso offers luxury accommodation with a rustic flavour. The hotel consists of 25 restored houses scattered throughout the village, surrounded by rolling hills and apple orchards. The hotel also caters for skiing holidays, where the room's cosy fireplaces and the heated indoor pool come into their own. The onsite restaurant specialises in modern Molise dishes made from local produce, and there's also a spa where you can pamper yourself with a massage and unwind after the day's adventures.
Have a look at our hotels in Castel del Giudice page for more options.