By Expedia Team, on September 25, 2018
Count Your Blessings: Italian Hotels in Converted Palazzi
"Once the preserve of the most well-to-do Italian families, many former palaces and villas have been converted into stylish, luxury hotels where you no longer need to know the local Count if you fancy a bed for a night. These five hotels will help you imagine what it is like to live like an aristocrat in a beautiful palazzo. Try a stay in one of these five converted historic buildings in Italy.
– – – – – –
Palazzo Cardinal Cesi, Rome
—————————-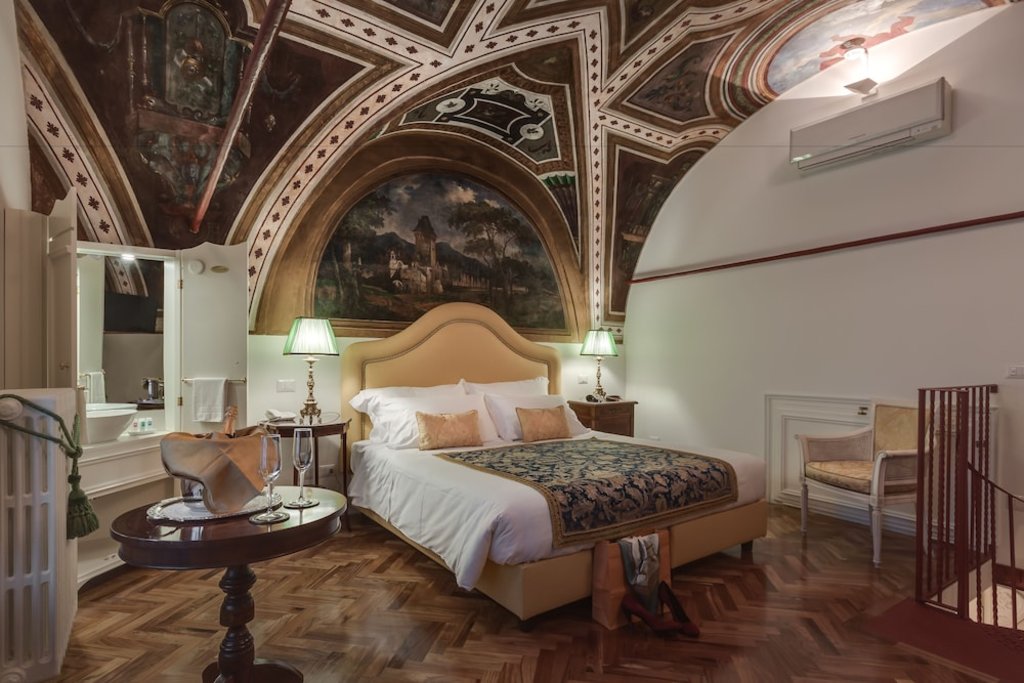 Originally built in the 15th century, the Palazzo Cardinal Cesi is a just a short walk from St Peter's Square and the Vatican. Despite being in the heart of the action, this lovingly renovated palace gives you an escape from the busy streets via its series of hidden cloisters arranged around a peaceful courtyard. With 30 rooms, the Palazzo Cardinal Cesi offers a mix of personal service and a deep reverence for tradition that befits its long and impressive history.
Have a look at our hotels in Rome page for more options.
– – – – – –
Palazzo Veneziano, Venice
——————————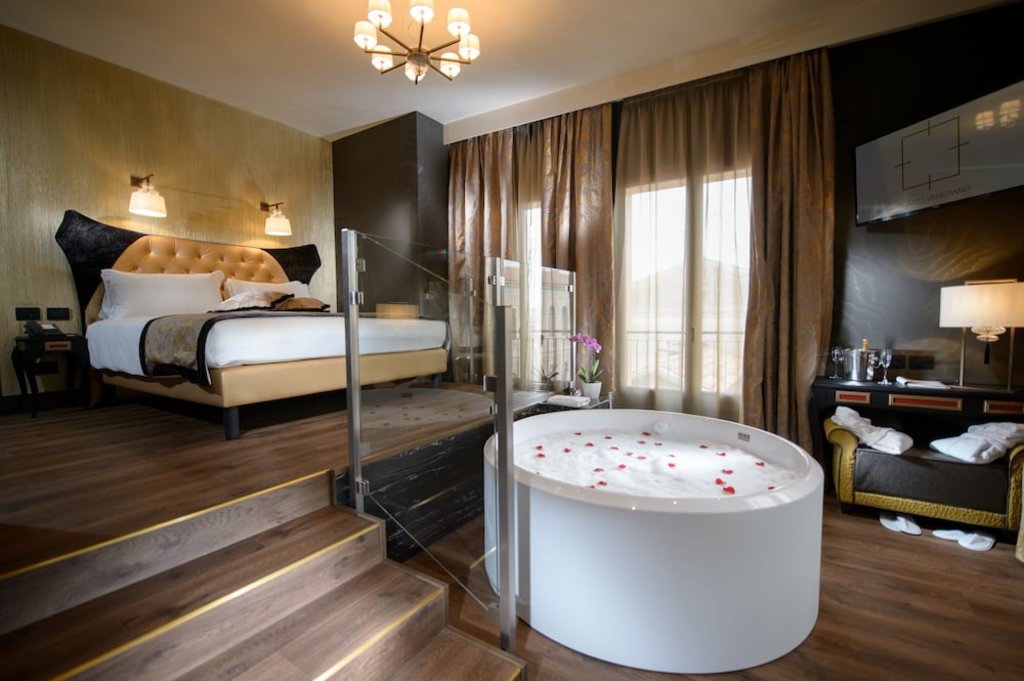 In a historic Venetian palazzo facing the lagoon, the Palazzo Veneziano is just one water stop from St Mark's Square, close to the Peggy Guggenheim Collection. The palace might be old, but inside the hotel combines architectural tradition with modern Italian design throughout its 84 rooms. If you want to push the boat out, the hotel offers rooms and suites with a private terrace and Jacuzzi; about right for an update on the flamboyant aristo lifestyle from Venice's golden age.
Have a look at our hotels in Venice page for more options.
– – – – – –
Palazzo Castri 1874, Florence
———————————-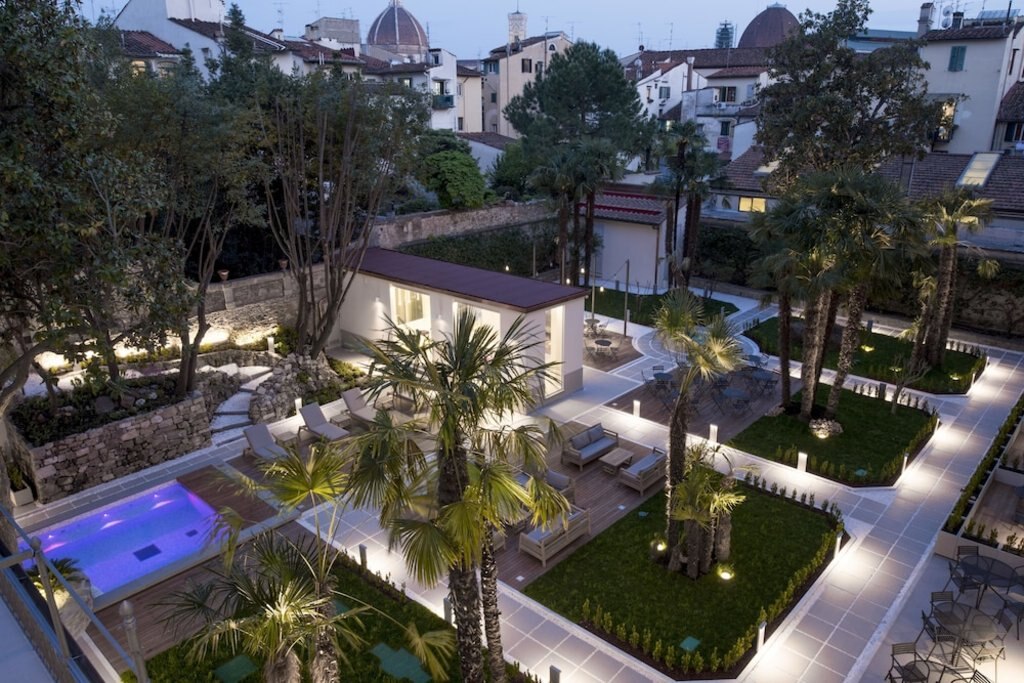 The building that's home to the Palazzo Castri 1874 dates back to the years of Florentine Impressionism, and has been restored to create a sophisticated boutique hotel close to all the main artistic and cultural attractions of this ever-creative city. The heart of the hotel is the inner garden called La Limonaia, where lemon and palm trees, and a hydro-massage pool create a peaceful space for relaxation and regeneration, with the Florentia Café serving up seasonal snacks and light meals.
Have a look at our hotels in Florence page for more options.
– – – – – –
Belmond Hotel Caruso, Ravello
———————————-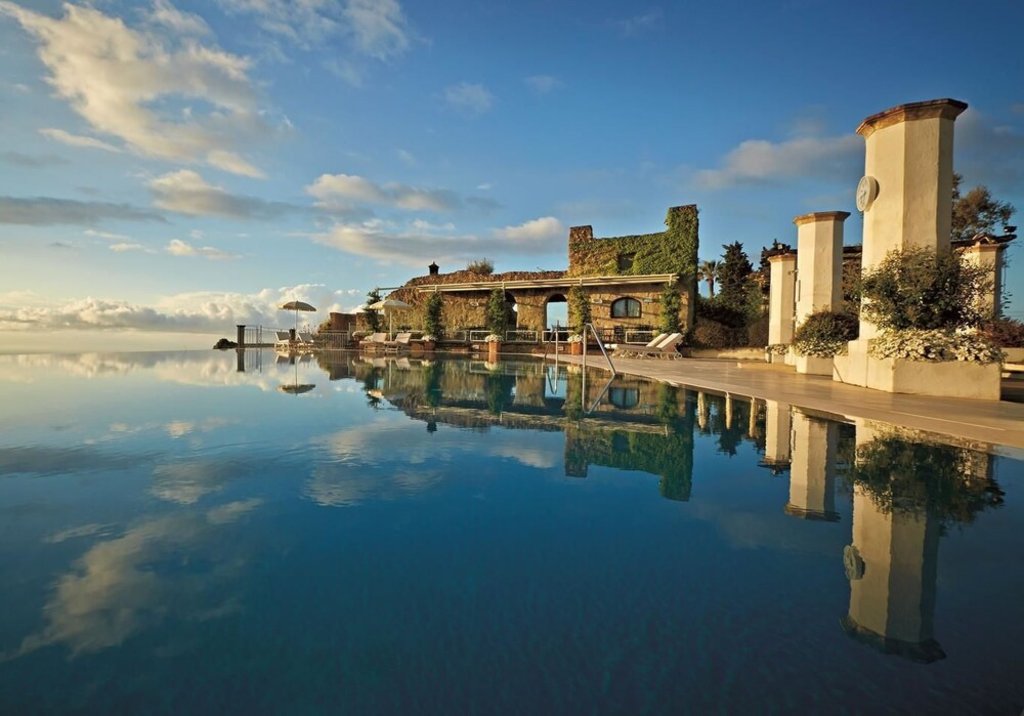 High above the stunning Amalfi Coast, the Belmond Hotel Caruso seems to hang between the sky and the sea far below. The hotel, with its marble floors and large collection of antiques and paintings, is housed in an 11th-century palace. Throughout the hotel there's a strong emphasis on the history of this medieval building, while bringing the height of modern luxury to its cliff-top location. The infinity pool, surrounded by terraces of orange trees and rose bushes, is one of the most unforgettable aspects of the hotel.
Have a look at our hotels in Ravello page for more options.
– – – – – –
Villa Spelletti Trivelli, Rome
———————————–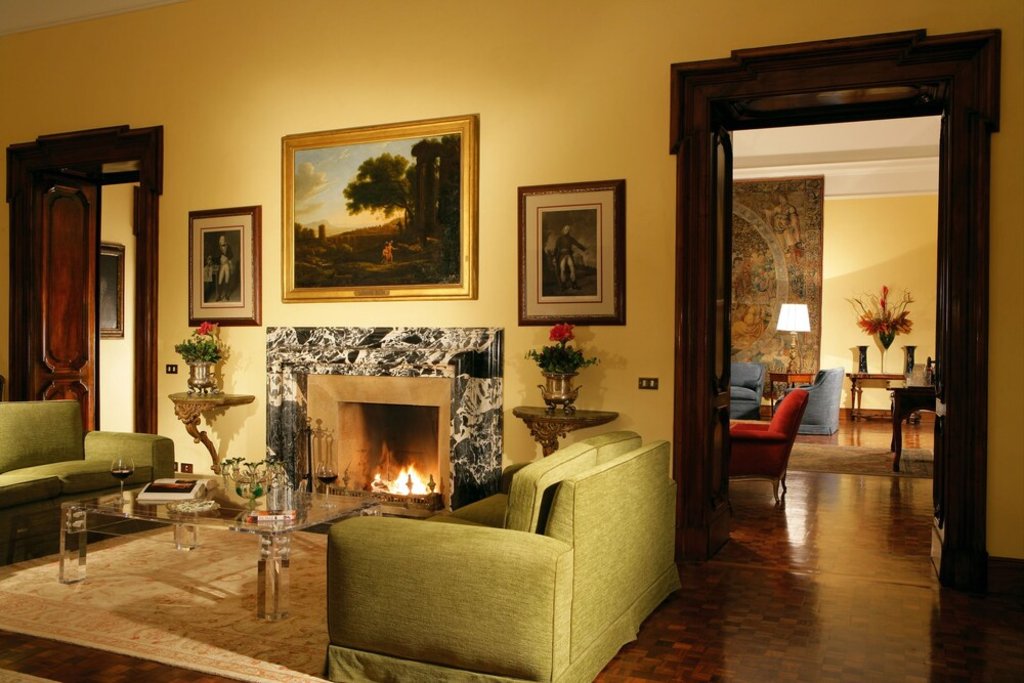 Just moving through the hallways and rooms of Villa Spelletti Trivelli in Rome is like a journey back in time. Its collection of artworks, antique furniture and polished floors all create a picture of a long history of understated elegance in this old aristocratic family home. The villa is on one of Rome's original Seven Hills and is just a short walk from the Trevi Fountain. Spend an evening with drinks in the rooftop garden for panoramic views across the Eternal City.
Have a look at our hotels in Rome page for more options."
More Articles With Architecture