Edinburgh Fringe Festival is not only one of the Scottish capital's most celebrated annual events, it's also one of the UK's best-loved celebrations of art and culture. It's one of the largest of its kind in the world, with a whole host of performances and shows taking place throughout most of August.
Edinburgh Fringe is an 'open access' festival, meaning, in short, there's no selection committee - so anyone can perform whatever they like (well, within reason). Consequently, it's very eclectic - expect line-ups that range from classic stand-up performances to very quirky comedy shows.
Here's how to plan a trip to Edinburgh Fringe Festival.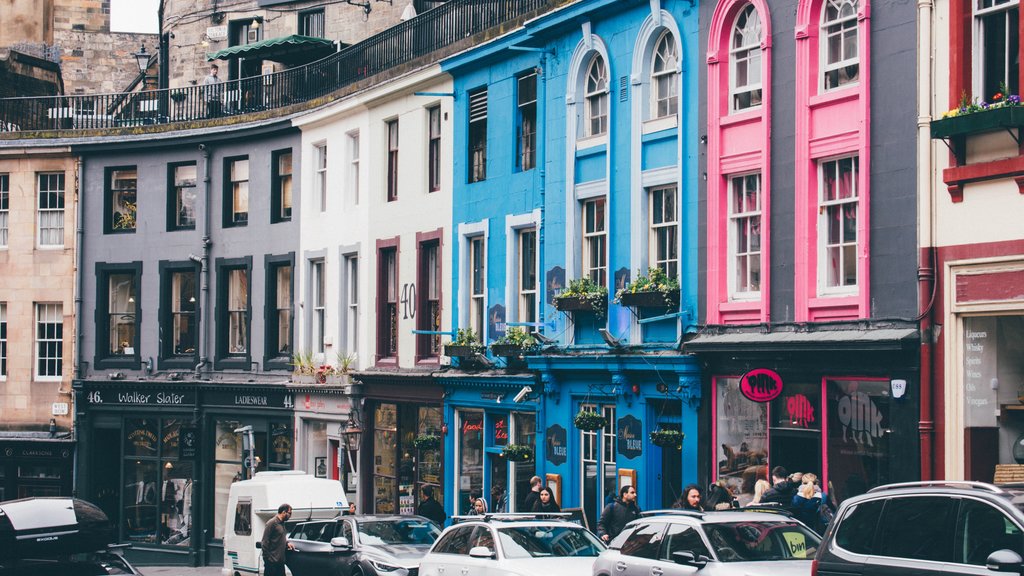 When to Go to Edinburgh Fringe Festival
Edinburgh Fringe Festival is held for three weeks every August. When you go depends largely on what shows you're most eager to see and experience. It's worth having a look at the schedule as soon as possible to make your choices. The official website is a good place to start.
Where to Stay and When to Book for Edinburgh Fringe Festival
Edinburgh Fringe Festival is one of the city's biggest annual events, attracting nearly two million visitors. The city is completely overtaken during August, and accommodation sells out quickly and early. How busy? The population of Edinburgh effectively doubles during the Fringe Festival.
In many instances, you'll need to book your Edinburgh Fringe accommodation up to a year in advance, or at least by January to avoid disappointment. Otherwise you're going to find yourself looking for places to stay on, no pun intended, the fringes of the capital.
You have a choice of either staying in the city centre, or further away in the suburbs of Edinburgh during the Fringe Festival. If you prefer to be in the centre of the action, within close walking distance of your hotel, remember that there can be big crowds and a lot of noise during the festival.
Edinburgh has a huge range of conventional hotels, hostels and inns. Because accommodation can be difficult to get, it's worth looking for apartments, flatshares and even couchsurfing options. Student accommodation is another popular and affordable choice for staying in Edinburgh during the Fringe Festival - many student halls in the city are purpose-built to serve as hotels during summer months.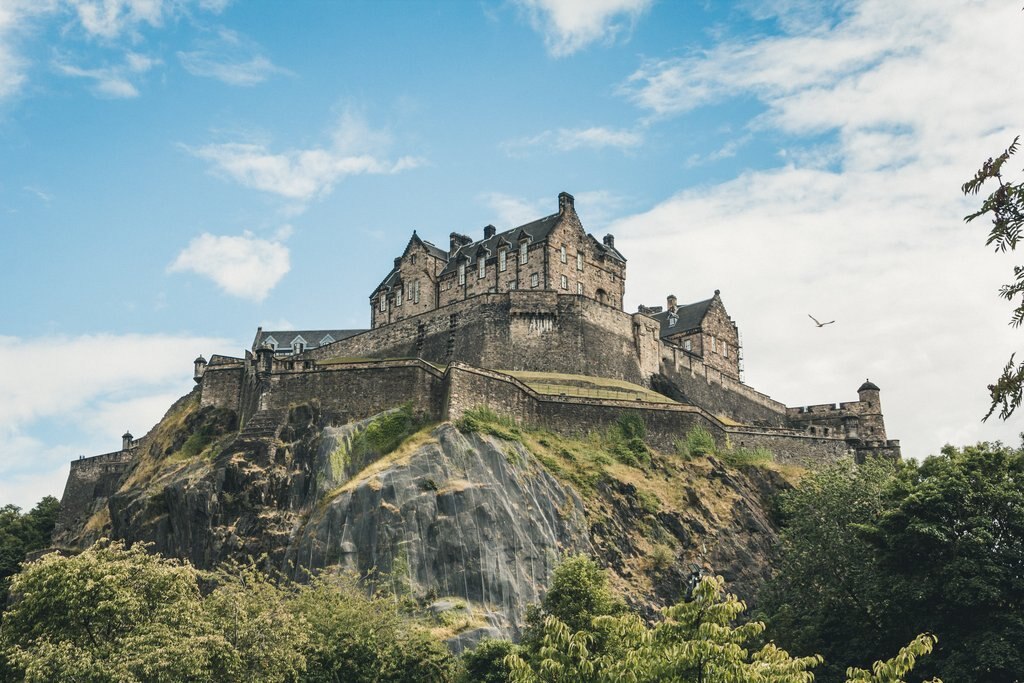 Getting to Edinburgh
Air
Edinburgh Airport is the busiest airport in Scotland and sees international flights from all over Europe and the Middle East, as well as bigger cities in North America.
Train
Edinburgh's two main train stations are Haymarket in the West End and Waverley in Edinburgh New Town, which see arrivals from all over the UK. Most trains from London stop at Haymarket on their way into Waverley.
Bus
National Express and Megabus operate long-distance buses from around the UK to Edinburgh Bus Station on Elder Street.
Getting Around in Edinburgh
Edinburgh's city centre is very compact and easily walkable for those attending Edinburgh Fringe. While the city doesn't have a metro system, there's an extensive network of city buses.
Single fares cost around £1.70 and you can pay using a contactless card/device or in cash to the driver.
Edinburgh also has a single tram line that runs from the airport to York Place in the city centre. Tram tickets cost approximately £1.70 per trip or £6 to the airport. Buy tram tickets before you board (at machines or online).
How to Plan Your Time at Edinburgh Fringe Festival
There are thousands of shows at Edinburgh Fringe, so there's no way to see everything. Planning your time can get confusing, especially if two shows are on at once. Make sure to grab a copy of the official programme, which contains a list of every show, as well as maps of the city and venues.
When booking tickets, you'll gain access to a handy calendar, which will allow you to easily see overlaps and plan cross-city sprints accordingly.
The best tip is to avoid trying to see too much. The festival is huge and busy and can feel exhausting at times. So plan in some time to relax and enjoy the best of the city, as well.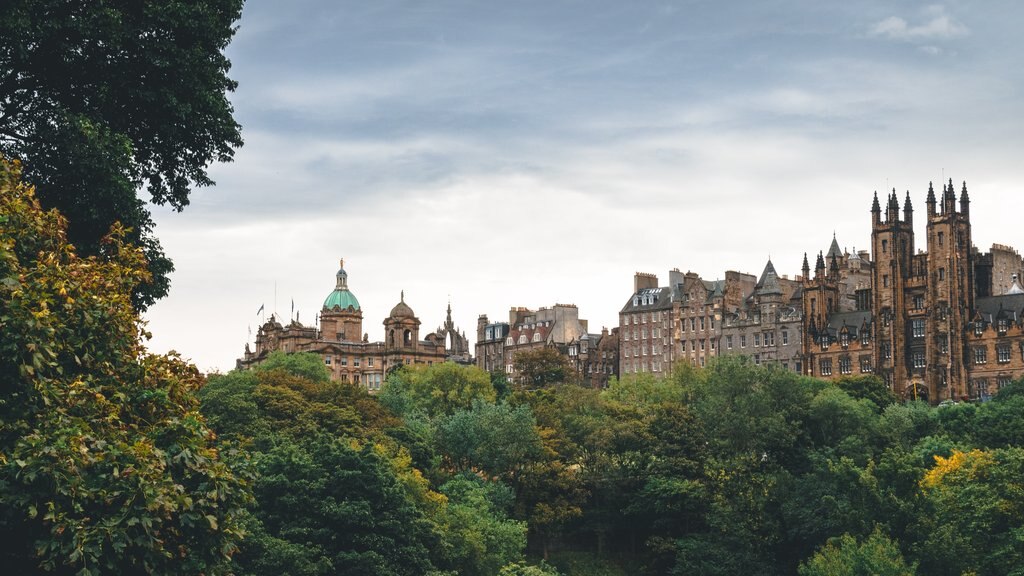 Edinburgh Fringe Festival Venues
Around 250 different venues host Edinburgh Fringe Festival shows, and these change slightly from year to year. Classic venues like the Stand Comedy Club, Underbelly Cowgate and Pleasance Courtyard are perennially popular places to catch a show.
How to Get Tickets for Edinburgh Fringe Festival
Tickets for Edinburgh Fringe go on sale in June. You can buy tickets through the Fringe website, mobile app or in person at the box office.
Where to Eat and Drink During Edinburgh Fringe Festival
Edinburgh is a cosmopolitan city with a delightful and international range of restaurants, pubs and bars, as well as local Scottish specialities such as haggis and whisky.
Food and drink stops often must be sandwiched in-between shows. In short, your dining options need to be carefully planned according to the venues you're heading, as well as which part of the city you'll be in.
Find somewhere to stay by checking out our hotels in Edinburgh.