Ibiza has long been known as a party destination, but in addition to its world-famous nightlife, the island is a Mediterranean wonderland full of historic sights to see, water sports to take part in, and outdoor adventures to be enjoyed. Whether you want to hike to a secluded viewpoint, chill out in a sublime day spa or dance in a legendary nightclub, here's our pick of some of the best things to do in Ibiza.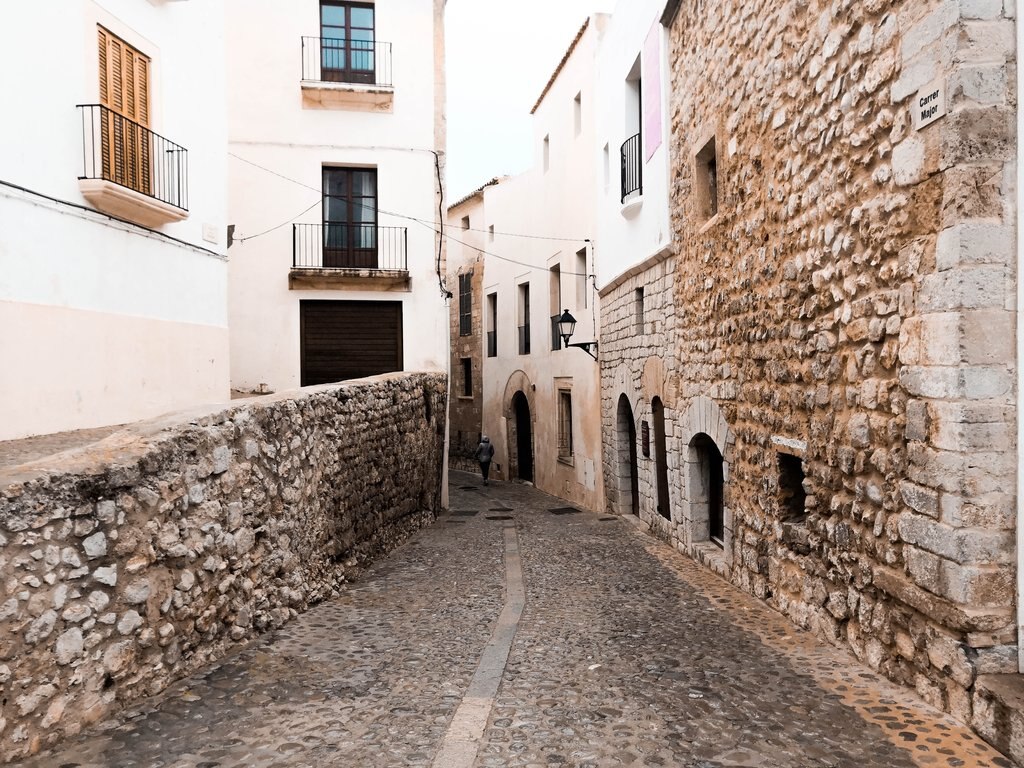 Walk the Cobbled Laneways of Dalt Vila
Ibiza's Unesco World Heritage-listed Dalt Vila is the top dog of the island's historic sites. Dalt Vila is another name for Ibiza's 16th century walled old town, a collection of cobbled streets and laneways lined by whitewashed buildings that are a pleasure to get lost in.
Dalt Vila is all about the pleasure of wandering. The streets are lined with boutiques and cafes, so you'll want to schedule in plenty of time for poking your head into whichever shop takes your fancy and then stop for a coffee or glass of vino when your feet get tired.
Go Sunbathing on Cala Comte Beach
Often rated as one of Ibiza's best beaches, Cala Comte may be a relatively boutique beach - it's only half a mile long - but it opens onto turquoise Mediterranean water. Nearby are a number of scenic rocky outcroppings and cliffs that frame the views.
There's a small island just offshore, too, which helps create calm, swimmable water and little pristine lagoons. A lot of people come for the day and stay into the evening, as there are a few bars overlooking the beach that get crowded around sunset.
Shop Ibiza's Eclectic Hippy Markets
There's great shopping all over Ibiza, but one of the island's unique shopping experiences is to visit one of the so-called 'hippy markets'. These are arts and crafts markets and stalls where you can find locally made jewellery, antiques, crafts, musical instruments and even fruit and vegetables.
There are hippy markets all over Ibiza and are generally accompanied by food stalls or local cafes, buskers and street performers and other live entertainment. Some of the most popular hippy markets include the artisan market at Playa d'en Bossa, the Saint Joan square market and the huge flea market held on Saturdays in Saint Jordi.
Book it: Traditional Island & Bohemian Market Tour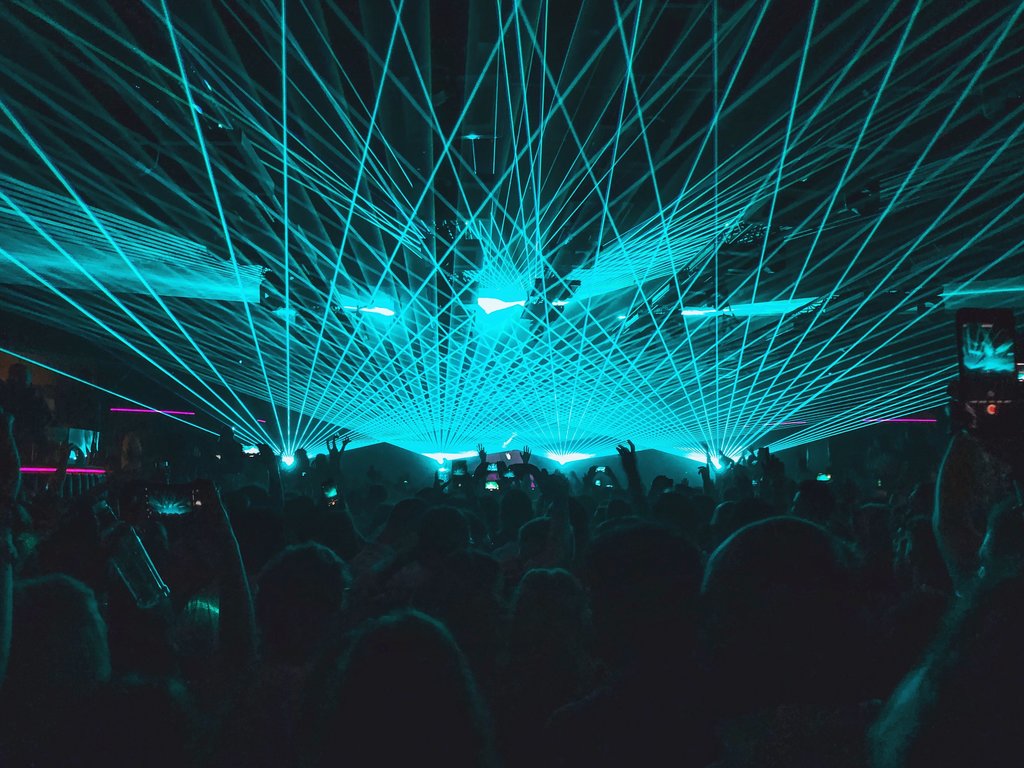 Dance the Night Away in One of Ibiza's Superclubs
Let's be honest, the main thing that most visitors know about Ibiza is its reputation for partying. And if you want to dance all night, it's still one of the best places in the world - after all, the nightclubs here are renowned for attracting world-class DJs.
Nightlife in Ibiza has mainly been centred in Playa d'en Bossa, where nightclubs like Space and Ushuaia have been thumping for decades. The town of Sant Antoni de Portmany is another clubbing capital - the pedestrianised streets of the West End are full of bars and clubs to keep you busy 'til dawn.
Watch the Sunset from Cafe Del Mar
Watching the sun sink into the sea from Cafe Del Mar is one of the quintessential things to do in Ibiza. The bar's huge terrace overlooks the harbour in Sant Antoni de Portmany, with perfect west-facing views out over the Mediterranean.
Founded in 1980, Cafe Del Mar also operates a record label and was one of the founding venues of what has become Balearic-style ambient lounge music.
Relax in One of Ibiza's Tranquil Spas
Any destination known for partying should also be known for its spas, and Ibiza is no exception. After all, everyone needs a place to unwind and rejuvenate after an all-night dance session.
There are numerous spas in Ibiza, ranging from five-star zen retreats to yoga centres and Turkish-style baths. The spa at luxury agroturismo Atzaró offers the lot - beauty treatments, massages, yoga and pilates classes and full retreats, surrounded by rustic gardens and palm-lined pools.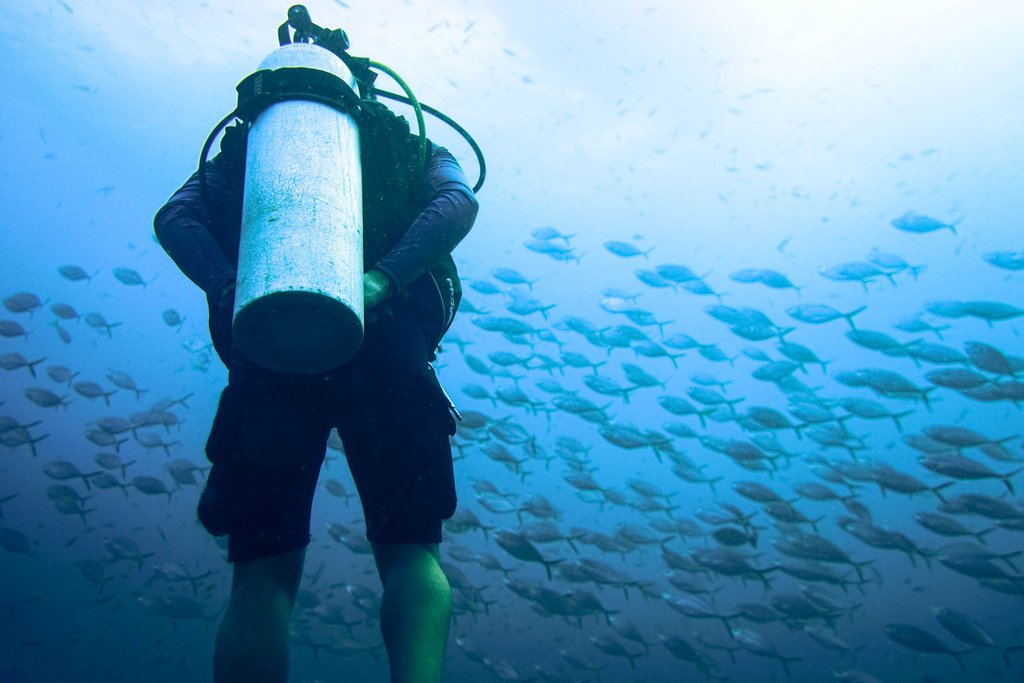 Scuba Dive in the Cala d'Hort Marine Nature Reserve
Just a few miles off the coast of Ibiza is Cala d'Hort, a group of 15 islands comprising a marine reserve that is considered one of the best places to go scuba diving in the Mediterranean.
Because of the area's protected status, the marine life is rich and diverse under the waves here, and there are several shipwrecks to explore. The islands themselves are also full of threatened birdlife and unique plant species.
Book it: Beginner Scuba Diving Course
Escape the Crowds on a Hike to Punta d'es Moscarter
The clifftop walk up to the lighthouse at Ibiza's northernmost point at Punta d'es Moscarter is a good way to escape the crowds and clubs. There is a seven-mile circular walk that starts in the town of Portinatx to the lighthouse and back, with great headland and sea views.
The terrain here is rocky and uneven and the path returns to Portinatx via pleasant woods and country lanes. The 52m-high lighthouse at the upper point was built in the late 1970s and is the tallest lighthouse in the Balearic Islands.