Few places in the Med rival Mallorca as beach holiday central. But more and more travellers are waking up to the fact that capital Palma de Mallorca is an excellent city break destination on its own, where sightseeing is as bona fide an activity as flopping on the beach with a piña colada. Whether you're keen to take in to take in the sights of the capital alone, or combine them with come beach time, these are the top attractions in Palma de Mallorca.
La Seu
You can't miss the Cathedral of Santa Maria of Palma (better known as La Seu) on a trip to the old town and port area. This vast sandstone structure, with its 44m nave, dominates the skyline overlooking the Bay of Palma. Built by the Crown of Aragon in the Catalan Gothic style, it took almost four centuries to complete, with the masons finally laying down their tools in 1601. If you sense a modernist twist to this medieval masterpiece, you're not wrong - the legendary Antoni Gaudí helped stylise a 20th-century restoration of La Seu.
You can visit the cathedral at various times in the week to take a self-guided tour, with shorter opening times on Saturdays and during the winter months.
Bellver Castle
If you're willing to stroll a couple of miles out of Palma, and uphill, your reward is the dramatic Castell de Bellver, one of the most fascinating fortresses in Western Europe. Bellver's curious circular design is very rare in this part of the world, and its grand Gothic features and a lush green backdrop are perfect for photos. From the castle you can enjoy panoramic views of the old town, surrounding forests, foothills and coast.
Discover the castle's three large towers, free-standing keep and central courtyard - take a stroll around the moat and onto the roof for the best views.
Opening times: 10am-7pm, Tuesday-Saturday between April and September; shortened opening times on Sundays, bank holidays and in the winter months; closed Mondays.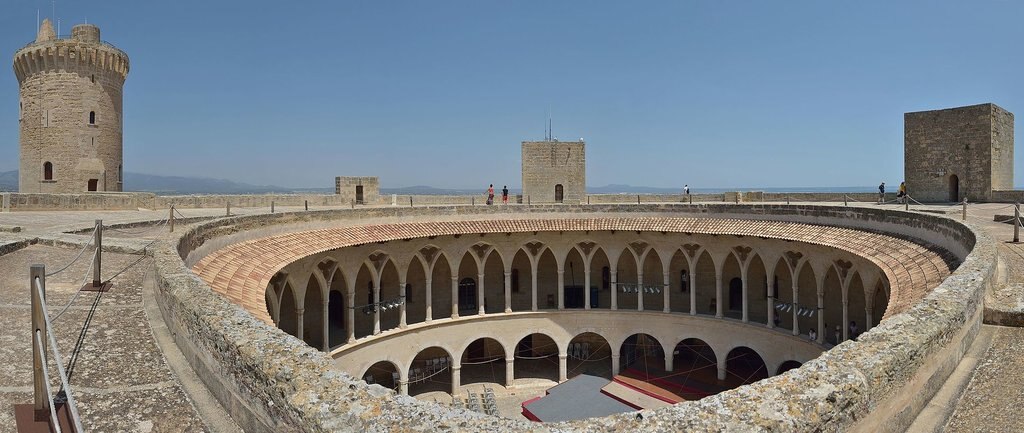 By Wolfgang Moroder. Own work, CC BY-SA 3.0, https://commons.wikimedia.org/w/index.php?curid=50056321
Playa de Palma beach
Well it is Mallorca. When you want to hit the beach you've got plenty of options, including the long, sandy stretch of Playa de Palma - one of the Balearics' top holiday resorts. This is a lively destination full of bars, restaurants and clubs within easy reach of the cultural quarter. There's everything you'd expect from a popular beach resort - water sports, bars, sun-loungers; the lot - and the Aqualand El Arenal water park is just to the south.
Royal Palace of La Almudaina
Like many of Mallorca's other grand buildings, the Royal Palace of La Almudaina - home of the Mallorcan rulers for centuries - draws on various architectural styles. The eclectic 13th-century palace, next to the cathedral in Palma old town, shows off Islamic, Gothic and Modernist features, both in terms of structure and interior design. Make sure you take in the views of La Seu from the tree-lined courtyard, preferably in the afternoon when the sun is ideally positioned, and don't miss the gardens or chapel.
Opening times: 10am-8pm, Tuesday-Sunday between April and September, or up until 6pm in the winter months. The box office shuts an hour before closing time.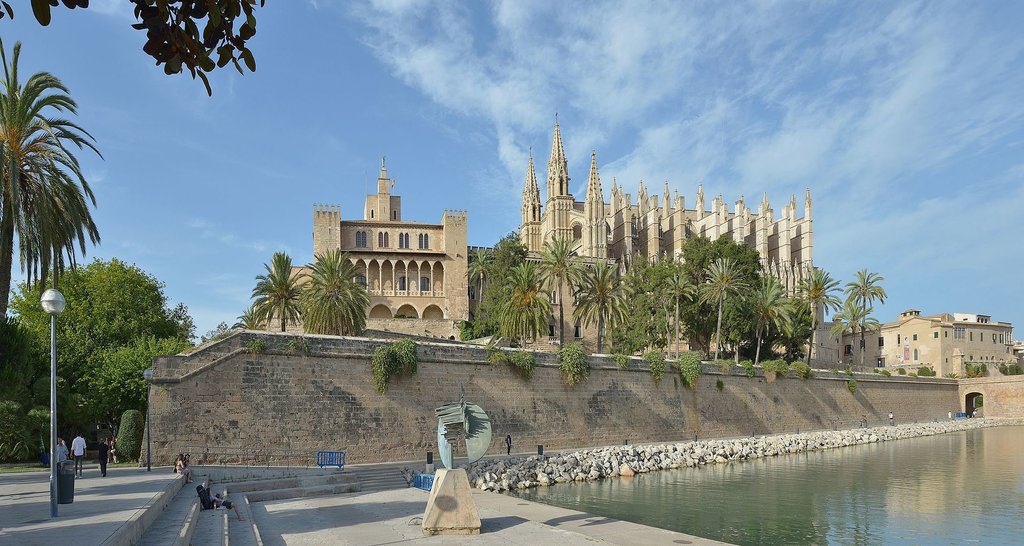 _By Wolfgang Moroder - Own work, CC BY-SA 3.0, https://commons.wikimedia.org/w/index.php?curid=50052774_Es Baluard
One of Spain's leading modern art collections is housed in the Es Baluard Museum of Modern and Contemporary Art, just inland from the marina. The gallery, which opened in 2004, is home to more than 700 works of art, many created by artists with strong links to the Balearic Islands, including Mallorca's adoptive surrealist Joan Miro. You'll find paintings and sculptures from some of the international big-hitters here too - Picasso included - and get access to various temporary exhibitions.
Opening times: 10am-8pm, Tuesday-Saturday; 10am-3pm Sunday
Arab Baths
Few traces remain of Moorish Palma - or Medina Mayurqa, as the city was known - but the fascinating Arab Baths are an exception. The delicate 10th-century structure survived a 13th-century sacking of the city by King James I of Aragon, but then disappeared from public consciousness, lost in the gardens of a manor house. Rediscovered a century ago, the museum provides a much-treasured window into a forgotten age. Take a tour of the building to discover marble floors, horseshoe arches, steam chambers and cooling gardens.
Opening times: 9am-7pm every day April-November, closing slightly earlier from December-March.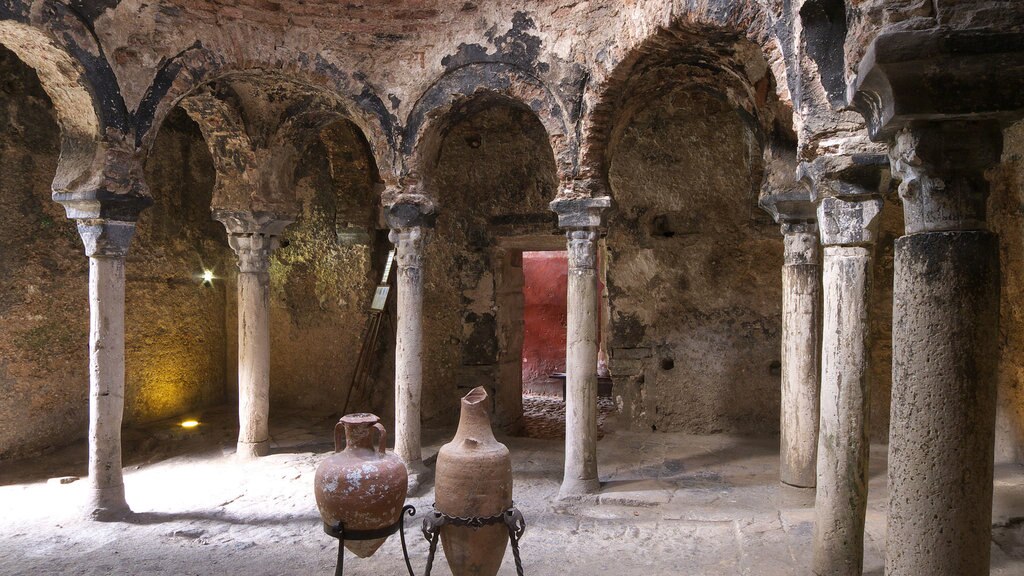 By José Luis Filpo Cabana - Own work, CC BY 3.0, https://commons.wikimedia.org/w/index.php?curid=18787441