England's southwest has long been a magnet for artists and writers - and celebrated painters such as watercolourist Samuel Prout and painter Philip Hutchins Rogers were born here. The West Country's picturesque villages, hidden coves and wild coastline have inspired some of Britain's most beloved artists, including J M W Turner. Today, the region has a thriving arts scene in its small galleries and contemporary art spaces. Here's our guide to discovering the best art galleries in Devon.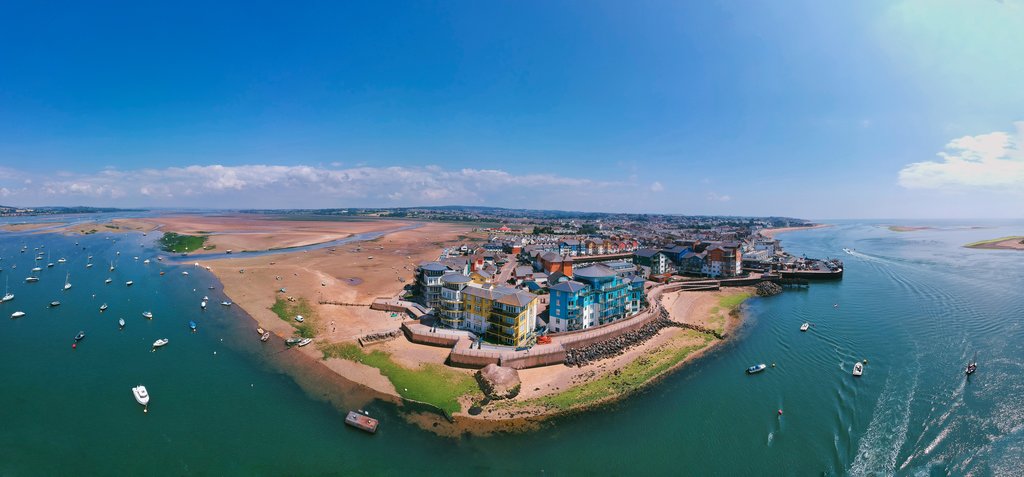 Royal Albert Memorial Museum and Art Gallery (RAMM)
The one million-strong collection at the RAMM in Exeter journeys through Victorian curiosities and Egyptian mummies to classical paintings. There are around 8,000 works of fine art, including pieces by Thomas Gainsborough, Barbara Hepworth and Sir Joshua Reynolds, as well as an excellent collection of landscape paintings by local artists. In 2012, RAMM reopened after extensive refurbishment allowing for state-of-the-art curation, for which it won the Art Fund Prize.
Opening 10am-5pm Tuesday-Sunday
Admission: free
Cockington Court
This historic manor in Torbay is one of Devon's leading arts and crafts centres. In its large country park are 22 craft studios, galleries and gardens, including a walled art garden and a celebrated sculpture trail. In addition to seeing works on display from both resident and external local artists, you can tour the site's studios to meet the artists at work and view or even commission art works directly.
Open 10am-4:30pm daily
Admission: studios are free to visit; parking £1/hr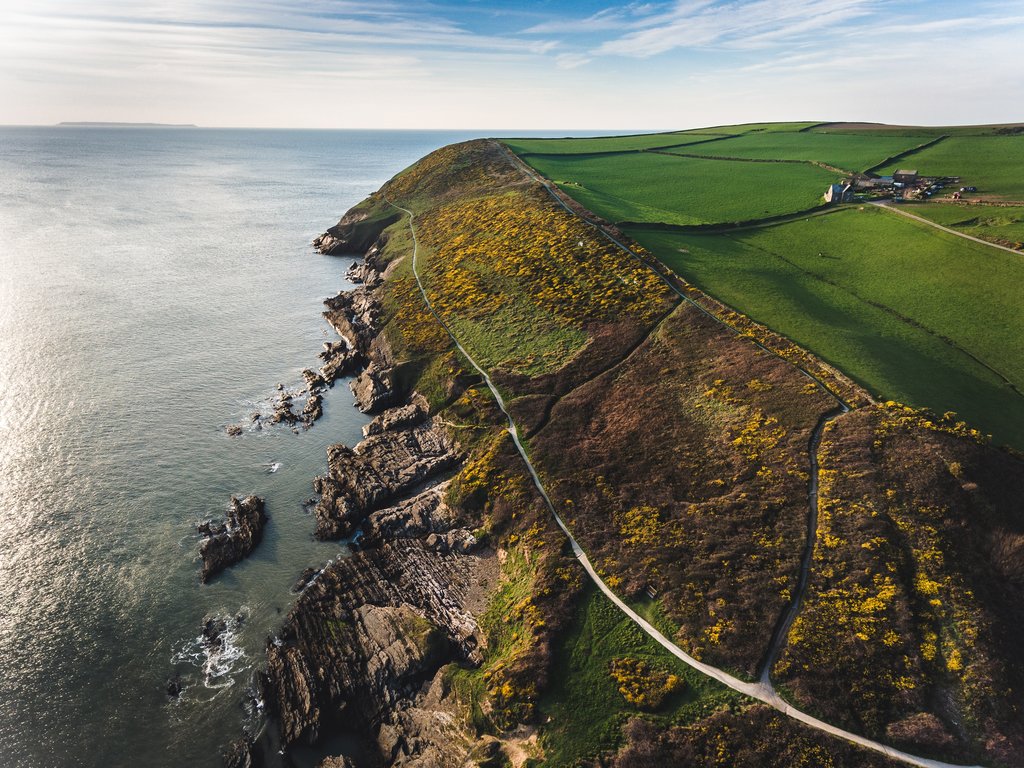 Brook Gallery
The independent Brook Gallery in Budleigh Salterton has been a commercial gallery since 1997, showing and selling British painting, sculpture and ceramics. Brook has a regularly changing lineup of exhibitions covering historic works and local artists, making it a good place to make a new discovery or buy an investment piece to take home.
Open 1-4:30pm Tuesday-Thursday, 11am-4:30pm Friday-Saturday, 2-4:30pm Sunday
Admission: free
Brownston Gallery
The Brownston Gallery in Modbury is a contemporary commercial gallery with regular exhibits that focus primarily on artists, both established and emerging, from Devon and southwest England. The exhibition programme changes through the year, and the gallery works in collaboration with local art schools, including the South West Academy and Plymouth College of Art, to source new talent. When you visit, you're likely to see traditional Devonian maritime and landscape themes as well as more abstract and figurative works.
Open 10am-5:30pm Tuesday-Saturday
Admission: free
Dart Gallery
In Dartmouth's harbourside, the independent commercial Dart Gallery is in a 19th-century building. It puts on exhibitions and solo shows throughout the year with an emphasis on artists that capture the natural beauty of Devon. The gallery has an Own Art payment plan designed to make art investment affordable.
Open 10am-4:30pm Monday and Wednesday-Saturday; 10am-4pm Sunday; closed Tuesday
Admission: free
Ilfracombe Art & Craft Society
This contemporary local arts and crafts gallery was established in 1972 on Ilfracombe's promenade. You can buy paintings by local artists (mainly land and seascapes), as well as handcrafted jewellery, sculpture, woodwork and ceramics.
Open 10:30am-9pm daily May-September; 10:30am-9pm in winter
Admission: free
Torre Abbey Museum
Founded by medieval Catholic monks in 1196, Torre Abbey Museum is a historic house in Torquay, now with a gallery. In addition to its historic grounds and gardens, the museum has several galleries in its heritage rooms, displaying some 600 works of art from the 18th century to present day. When you visit, you'll see Holman Hunt's The Children's Holiday and Burne-Jones's drawings The Planets, watercolours by Thomas Luny and F J Widgery and a rare proof set of William Blake's The Book of Job.
Open 10am-5pm daily
Admission: £8 (children under 18 free); garden-only ticket £2.50
White Space Art
White Space Art is the longest-running gallery in Totnes, established in 2003 by a husband-and-wife duo. The gallery runs several exhibitions each year, as well as art fairs, all with a focus on both established and emerging artists from Devon and the Southwest.
Open: 10am-5pm Tuesday-Friday, 10am-5pm Saturday, closed Sunday
Admission: free
The Burton at Bideford
Local artist Herbert Coop open The Burton gallery and museum in 1951. The Burton's permanent collection adds a uniquely British selection of Devonian and Southwest art and artefacts to Coop's personal collection of paintings, antiques and porcelain. Take your time mooching around the paintings, ceramics, Napoleonic model ships, calling card cases, tea caddies and clay pipes.
Open 10am-4pm Monday-Saturday, 11am-4pm Sunday
Admission: free
Plough Arts Centre
The Plough Arts Centre is a gallery, cinema and performing arts venue in Torrington. Though the focus is mainly on film and theatre, it has two exhibition spaces with 24 regularly rotating exhibits by local and regional artists each year.
Open 10am-10:30pm daily
Admission: exhibitions free; theatre and film varied
Find somewhere to stay by checking out our hotels in Devon.