With many travellers opting out of traditional trips and package holidays to curate their own unique travel experiences, the way we see the world is changing: goodbye landmark-laden itineraries and well-trafficked locales, hello eclectic adventures and soulful sojourns. To keep atop of travel trends in 2020, Expedia has teamed with Condé Naste Traveller to explore the best locations for visitors wanting to learn with the locals, dip into immersive art, experience the joie de vivre of off-season surprises, tick-off an alternative bucket list or unwind with some wellness of the mind.
From blissful countryside getaways and buzzing Balearic beaches to surf spots soaked in rock 'n' roll lore, here are our picks for 20 destinations where you can get the most out of 2020 travel trends.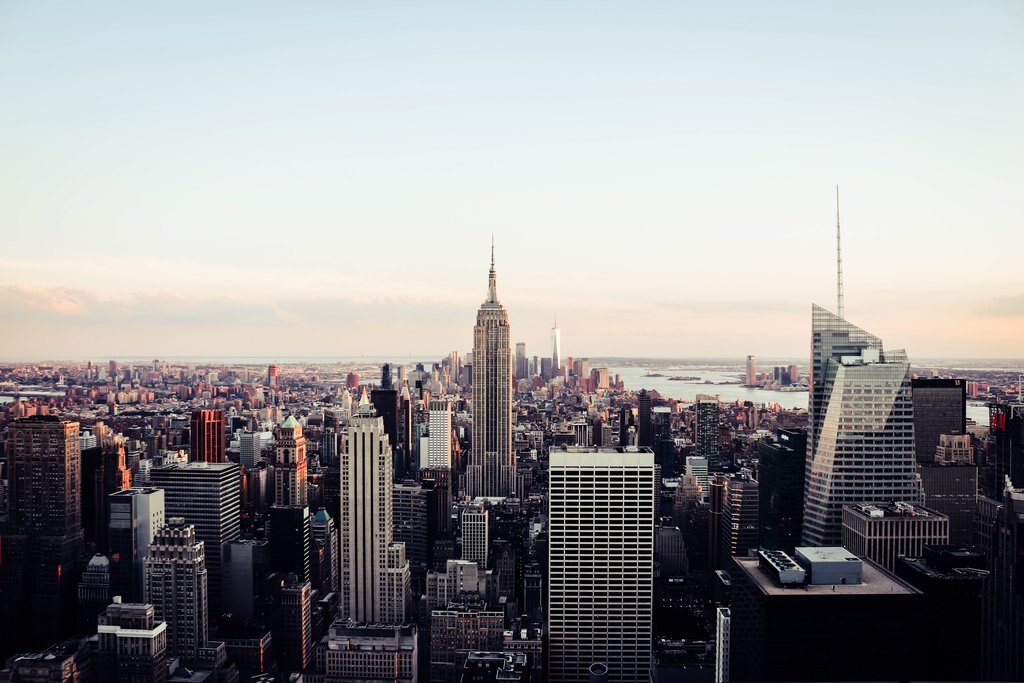 1. New York City
New York City is more than baseball, booming nightlife and the bright lights of Broadway, it's the perfect spot to learn to surf at the Ramones' beloved Rockaway Beach, craft the perfect cosmopolitan cocktail in Chinatown or take a sculpture class in Midtown.
2. Devon
Visitors looking to escape the buzz of big cities should check out hotels in Devon, as the area's striking cliffs, wild beaches and quaint harbours make it one of the Jurassic Coast's most charming getaways. It's especially attractive in the offseason, when the delightful high streets and cosy pubs provide a tranquil place to settle in with a scone and a cuppa.
3. Ibiza
With its world-class DJs, high-energy clubs and perfect beaches, Ibiza is one of the world's foremost summer destinations, but travellers booking an Ibiza hotel in March will not only dig up amazing deals, they'll find the island at its most reflective.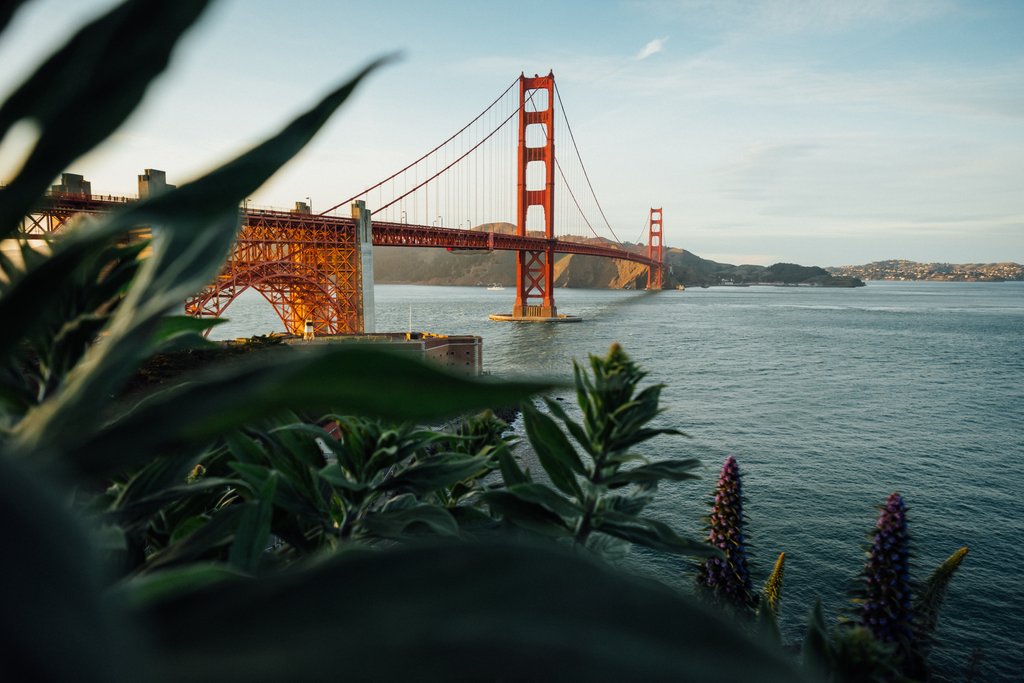 4. San Francisco
Visiting San Francisco in the autumn means that not only will travellers be able to view the Instagram-worthy foliage in Golden Gate Park, visit Fisherman's Wharf without the crowds and discover deep discounts on San Francisco hotels, they can daytrip to Napa's wine country during harvest season.
5. Agadir, Morocco
Hotels in Agadir put visitors in the centre of a Zen-like coastal retreat complete with beachfront yoga, timeless souks, palm-lined promenades and world-class golf, as well as some of the best surfing in Morocco: perfect for travellers seeking their inner bliss.
6. Orkney Island
For history-minded visitors wanting to skip the queues at Stonehenge, Orkney Island's Standing Stones of Stenness should top any alternative bucket list. The Standing Stones predate Stonehenge, and offer an unforgettable spot to view the sunset.
7. Coron Town
Vietnam's Halong Bay has become a magnet for holidaymakers, so those looking to avoid the summer hordes while still soaking up some spectacular scenery should take a look at hotels in Coron Town. Coron Town is only a 20-minute boat journey from the shipwrecks, beaches and lush lagoons of paradisiacal Coron Island - the perfect bucket list alternative to heaving Halong.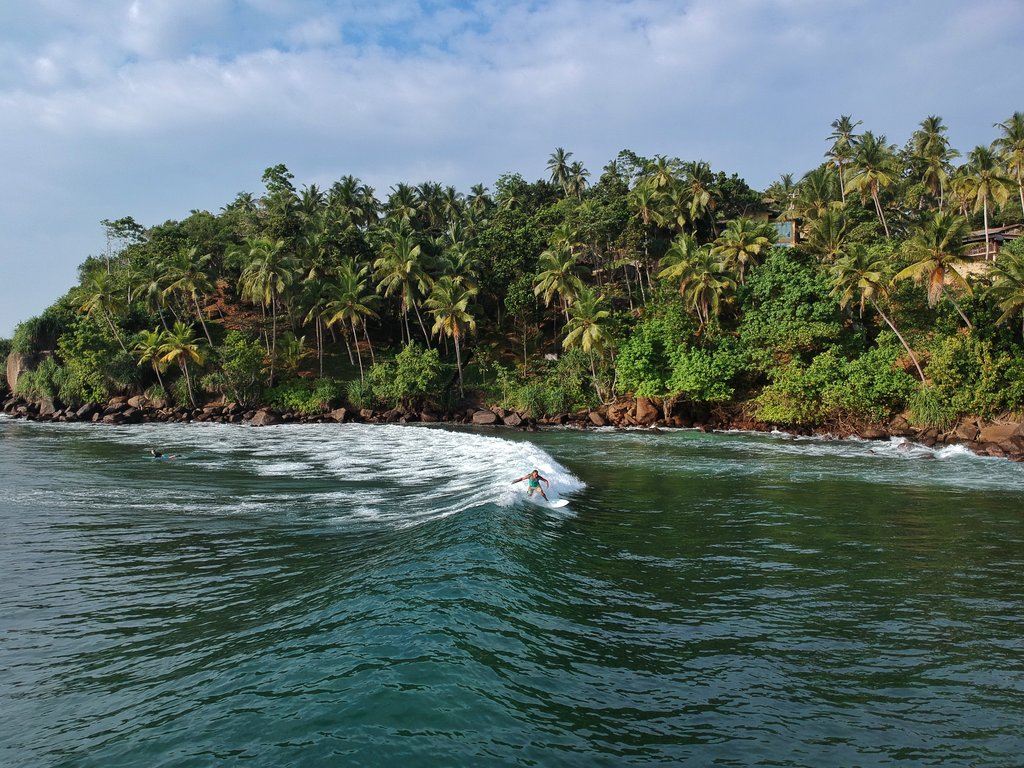 8. Kalutara, Sri Lanka
Wellness travel is trending in 2020, and calming Kalutara is a heavyweight in health-focused holidaymaking. Hotels in Kalutara range from all-inclusive spa resorts offering full Ayurvedic treatments and vegan meals to intimate bungalows nestled in calming coconut groves, so visitors can pick the accommodation that captures their mind, body and soul.
9. Fishtail, Montana
The great American West is known for its vast plains, endless skies and star-drenched nights, but a trip to Fishtail, Montana offers a chance to get up close and personal with some modern culture. The Tippet Rise Art Center offers massive contemporary sculptures on a 12,000-acre ranch, making for a truly immersive experience, especially in the summer, when classical musicians play beneath the starry skies.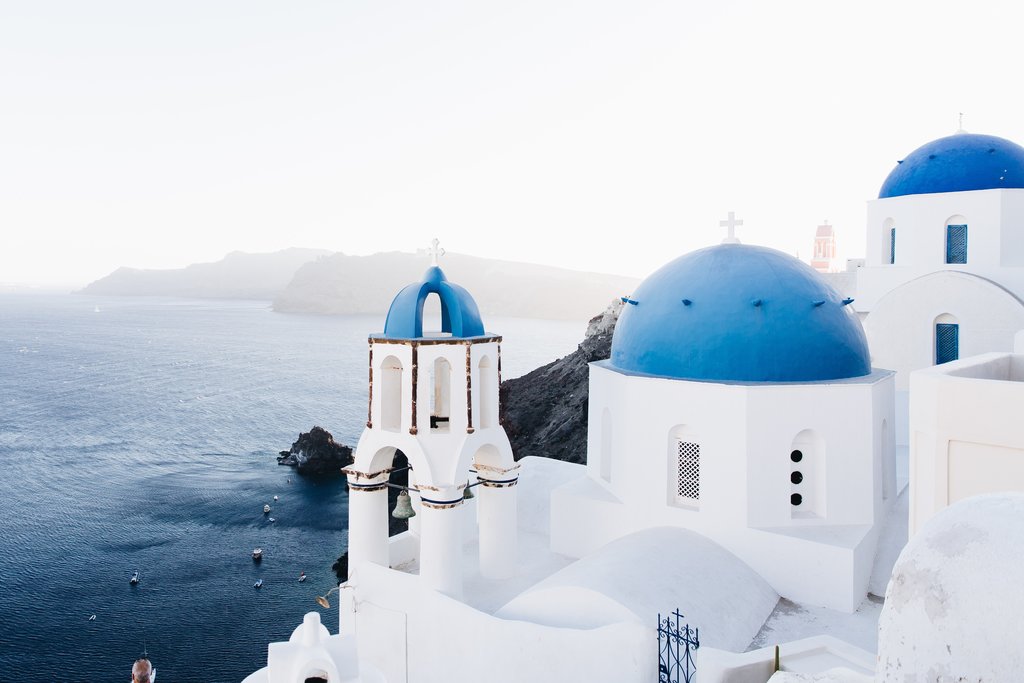 10. The Greek Isles
Spring is the perfect time to visit the Greek Isles, as the popular summer destination sees crowds thin and temperatures drop, meaning you can save up to 80% on hotels in the Greek Isles. Plus, Santorini has never looked better than when its hills are in bloom, the sun's sinking behind the whitewashed buildings of Oia and you have the beaches to yourself.
11. Prague
It's fitting that Prague's artistic legacy has carried through to its tourism industry, as not only does the "City of a Hundred Spires" offer vibrant street murals, lively music in the Jewish Quarter and ballet performances at the acclaimed National Theatre, some Prague hotels even have in-house art lessons and exhibits, making it a must-visit city for travellers looking to learn with the locals.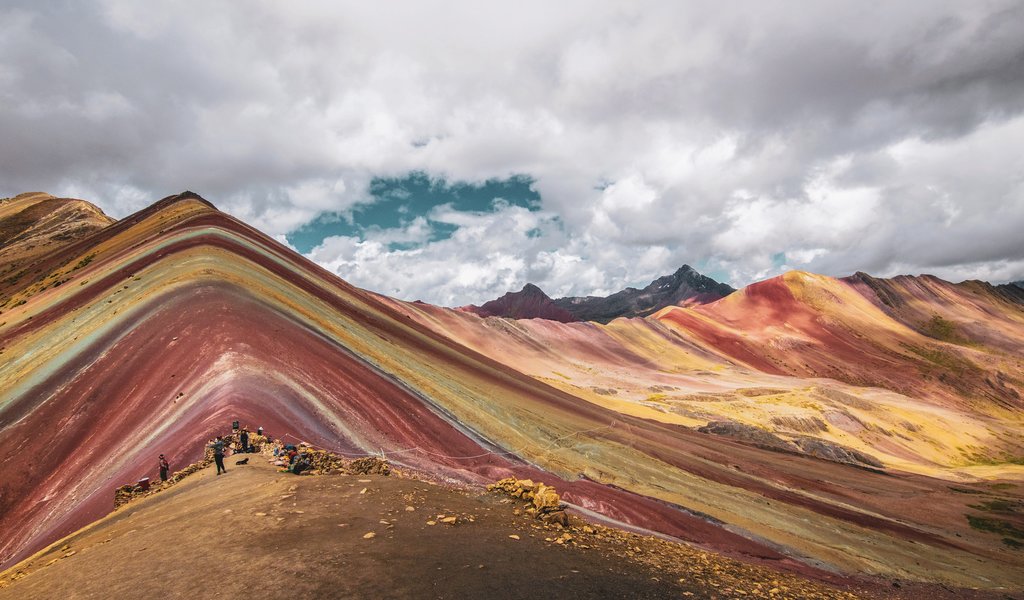 12. Rainbow Mountain
Alternative bucket lists are trending for 2020, as is eco-conscious, sustainable travel, so it's no wonder that Expedia has seen a 200% rise in interest in the colourful slopes of Peru's Rainbow Mountain. Not only does Rainbow Mountain, or Vinicunca, offer a less travelled alternative to Machu Pichu, it provides a spectacularly psychedelic backdrop for an unforgettable hiking adventure.
13. Goblin Valley
America's national parks are starting to show some wear and tear from the millions of annual visitors, so slightly off-centre state parks like Utah's Goblin Valley are finding favour with mindful travellers. The park's otherworldly landscape is dotted with towering rock formations - think Dali on Mars - but Goblin Valley hotels offer all the comforts of earth.
14. Croatia
Outdoors enthusiasts and history buffs have long been drawn to Croatia's stunning beaches and historic cities, and now foodies are joining in the fun. Istrian truffles are some of the world's best, and savvy travellers can team up with the locals for a truffle hunt in the Istrian forest, followed by a feast of primo truffle-infused cuisine and local wines.
15. Rome
Visitors looking to add a taste of traditional Italy to their cooking will find plenty to appreciate in the Eternal City. Rome's food is legendary, and a great way to savour its culinary culture is with an immersive food experience. Whether you want to sign up for a picnic at the Villa Borghese, take a gelato-making class or pop into a nonna's home to learn to cook pasta from scratch, Rome offers a first-class education for the palette.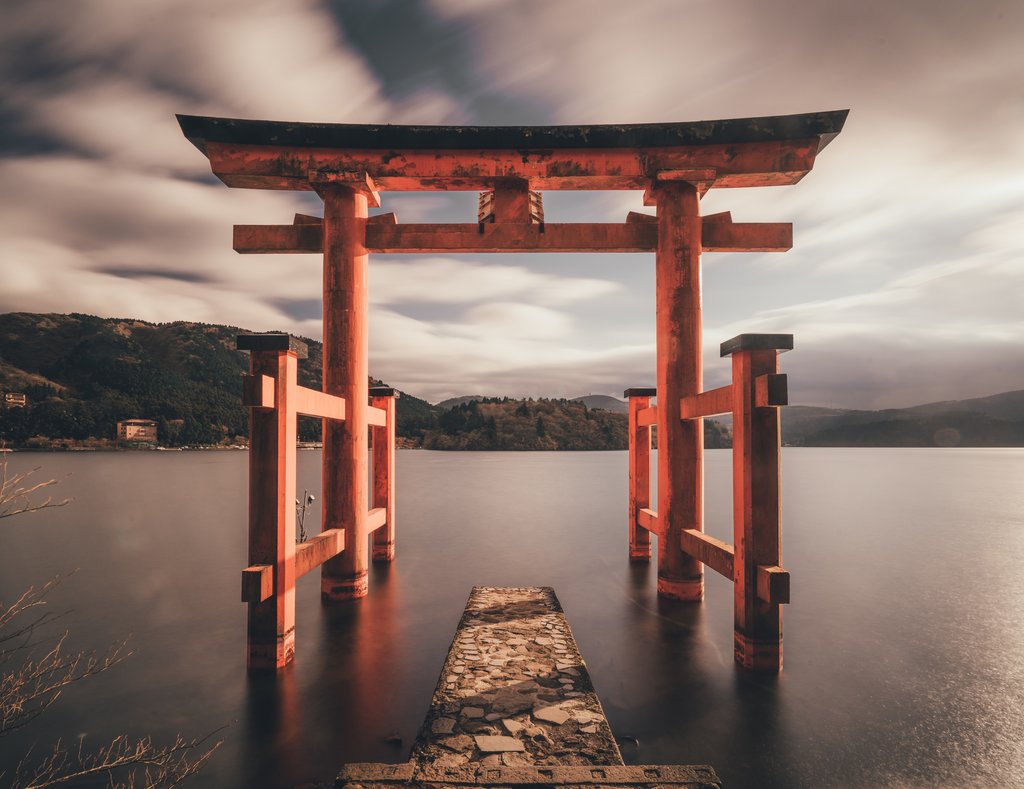 16. Hakone
Art buffs looking to unwind can slide out of Tokyo's ultra-modern slipstream and head to serene Hakone, a mountain town renowned for its waterfalls, hot springs and stunning natural beauty. Hakone hotels not only put you on the doorstep of Mount Fuji, but also the immersive art exhibits at Hakone's Open-Air Museum, which features works by Picasso and Henry Moore.
17. Chandigarh
The Taj Mahal may be epic, but Chanigarh's rock garden is only slightly more intimate, and also a majestic monument to obsession and imagination. The 40-acre sculpture garden was the work of Nek Chand Saini, a government worker who secretly devoted his spare time to building a hidden kingdom out of trash and repurposed materials, leaving behind a one-of-a-kind wonderland for devotees of outsider art.
18. Italy's Umbria Valley
On-trend travellers can take a deep breath, unplug, leave modern life at the door and check into Eremito, a monastic hotel in the picturesque Umbrian hills. Eremito was built by high-powered fashion designer Marcello Murzilli, but the hotel's meditative spaces, austere vibe and rural locale recall a long-gone world, making it the perfect spot for a digital detox.
19. Benque Viejo Del Carmen, Belize
Wild, wonderful Belize is a must-visit destination for hikers and adventurers, but artsy visitors searching for a unique experience will discover a cultural wonderland hidden amongst the tangles of trees. Poustina Land Art Park, situated in the Rainforest just outside Benque, exhibits sculptures by local and international artists, all of which are slowly being transformed by their surroundings and reclaimed by nature.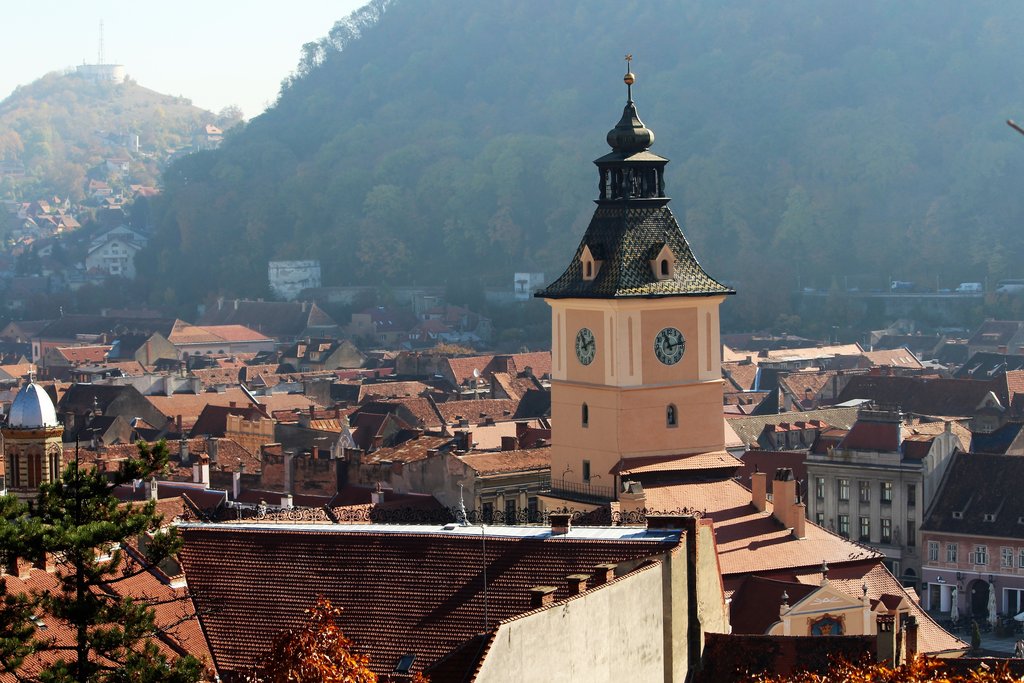 20. Transylvania, Romania
Visitors who find themselves tensing up at the thought of visiting Transylvania probably haven't been to the Akasha Wellness Retreat, a low-key, health-focused property nestled in the hills of Dracula country. Akasha provides a restorative landing spot to practice yoga, linger over a glass of wine and enjoy a hike through the flower-filled meadows.