From the Ancient Greek tales of tear-stained beaches and roiling seas swallowed by Charybdis, to John Irving's quaint Cape Cod and Turner's moody watercolours, the seaside has long had a grip on the popular imagination. To find out what beaches are currently captivating today's travellers, Expedia commissioned a survey asking holidaymakers from the UK, Italy, France, Germany, Spain, South Korea and Japan to name their bucket-list beach destinations. Here are the top places that stoke their wanderlust.
19. Camps Bay, South Africa
With its white sands, invigorating hiking trails and breezy beachfront restaurants, it's no wonder that upscale Camps Bay is South Africa's most dreamt-upon beach destination. Not only is it an idyllic spot to surf, cycle or indulge in some beachfront yoga, the sunrise views from off-the-beaten-path Kloof Corner are breathtaking.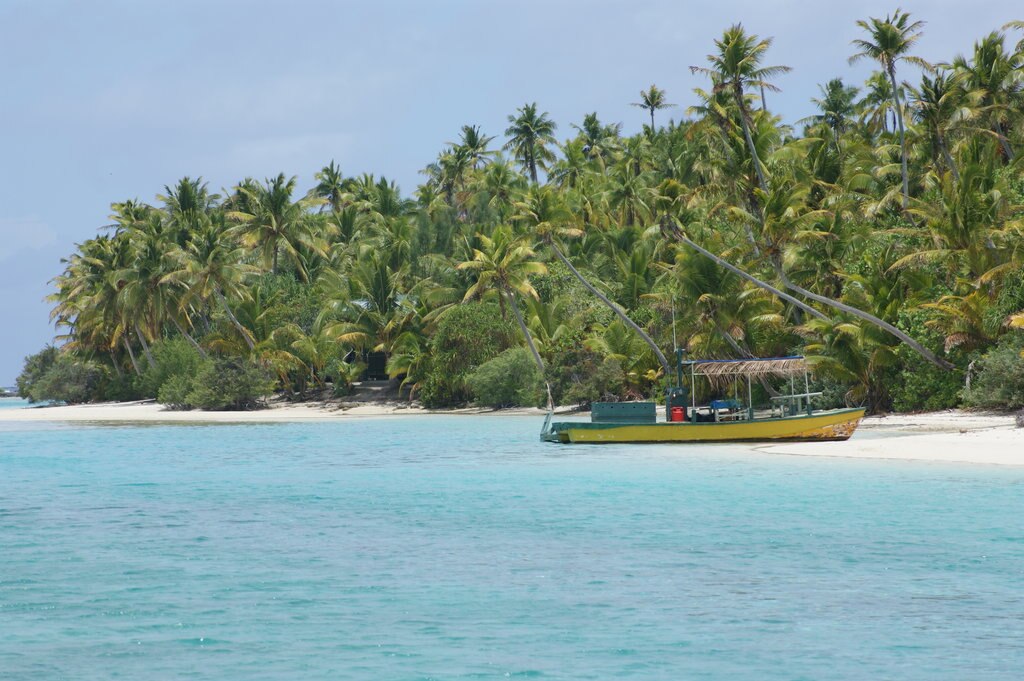 Photo by Dustin Smith on Flickr via CC BY 2.0 License
18. Aitutaki, Cook Islands
Visitors looking for a romantic getaway should slide Aitutaki to the top of their bucket list, as the South Pacific Island offers an unforgettable landscape of pristine palms, sugar-white sands and crystal-clear lagoons. Snorkel off the shores of One Foot Island, visit the world's smallest post office, kayak to a private beach and sip champagne in the moonlight; Aitutaki offers a once-in-a-lifetime escape.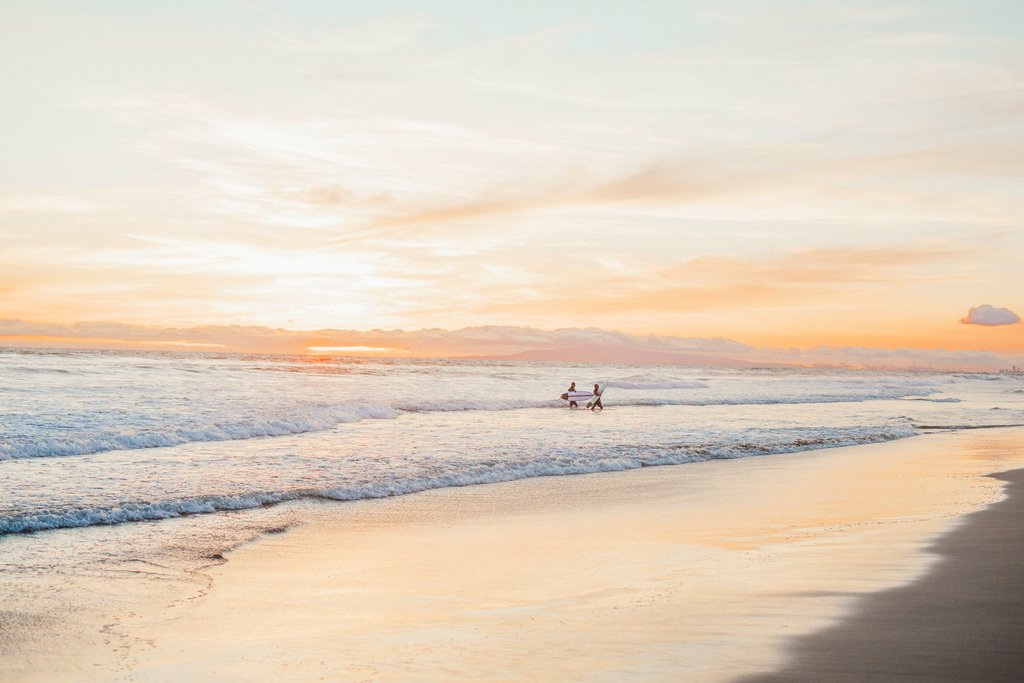 17. Huntington Beach, Orange County, America
Dudes and dudettes searching for their perfect moment of Zen should make waves to Huntington Beach, one of the world's most sizzling surfing spots. Not only is "Surf City USA" a lively locale to hang ten, visit the International Surfing Museum and catch the U.S. Open of Surfing, it has a walkable downtown packed with eclectic eateries and buzzy bars.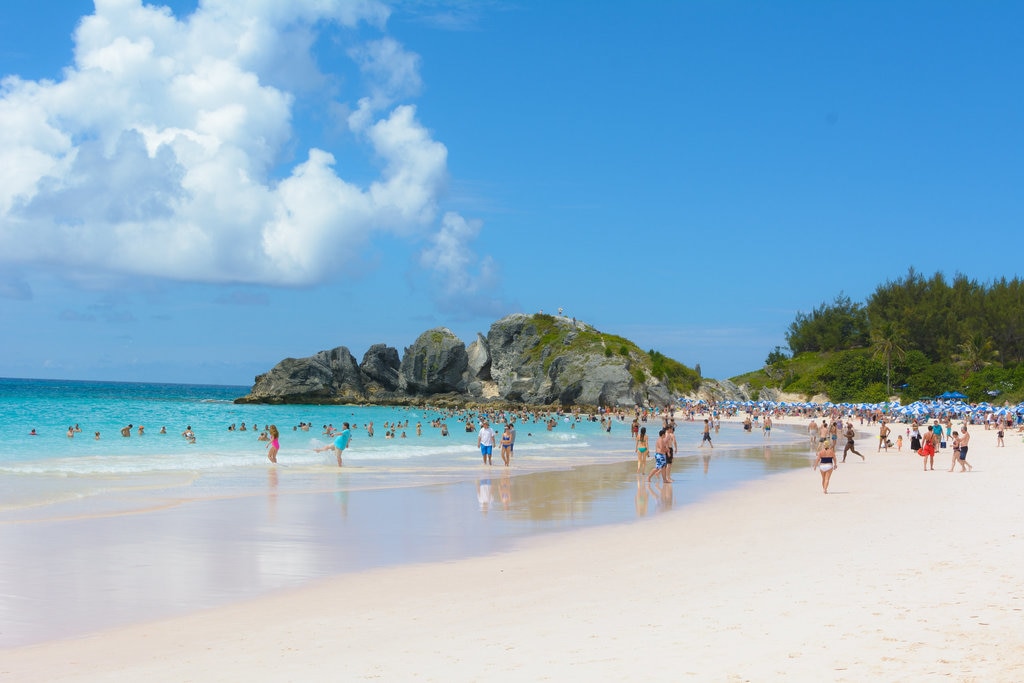 Drawing Instagrammers from around the globe, Horseshoe Bay is a great example of the Bermuda of the popular imagination: think flamingo-pink sands, peacock-blue waters and bronzed beachgoers sipping rum swizzle cocktails. Horseshoe Beach is a bustling spot at the height of cruise season, but nearby Blue Hole Park offers a tranquil escape from the crowds.
15. Hamptons, America
The Hamptons has become synonymous with a certain Gatsby-style lavishness, but the ritzy area on Long Island's South Fork offers more than P-Diddy parties and celebrity sightings, it's also a charming summer escape filled with classic shingle buildings, trendy boutiques and long stretches of golden sand. The mega-wealth is on proud display here, but serene oases like LongHouse Reserve make it easy to take a breather from the billionaires' playground.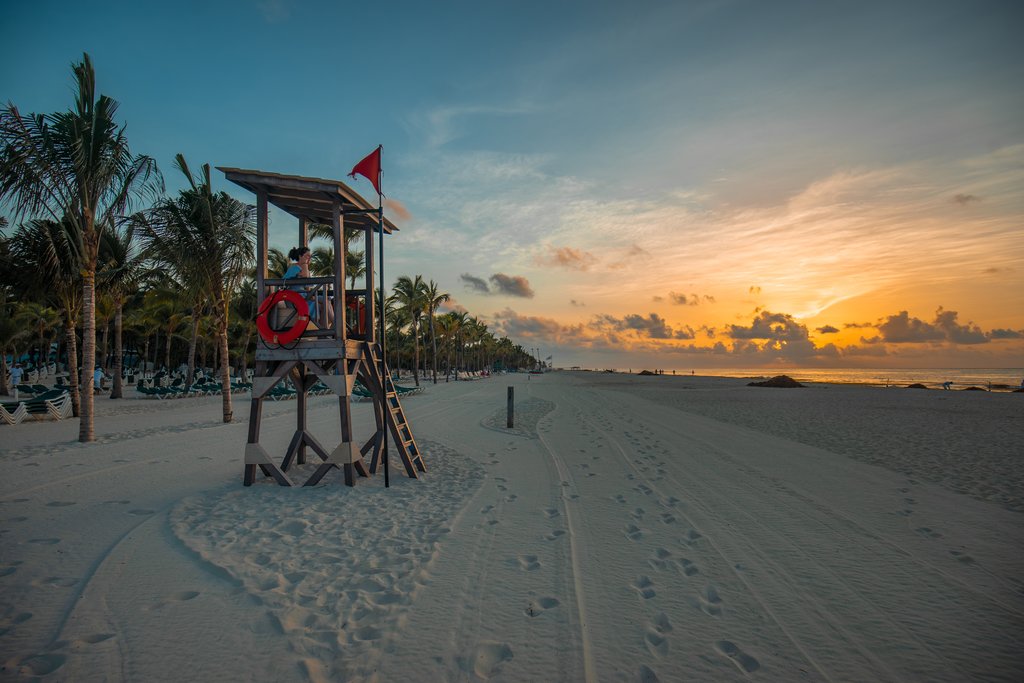 Photo by Conor Luddy on Unsplash
14. Playa del Carmen, Mexico
Playa del Carmen's palm-fronded beaches have been featured in countless TV shows and films, but the Mexican hot spot is much more than just a cinematic backdrop, it's an electrifying, vibrant city that's home to PGA golf tournaments, world-famous electronic music festivals, colourful taquerias and secret cenotes. Of special note is the Gaston Charo Art Gallery, a hidden gem bursting with local art.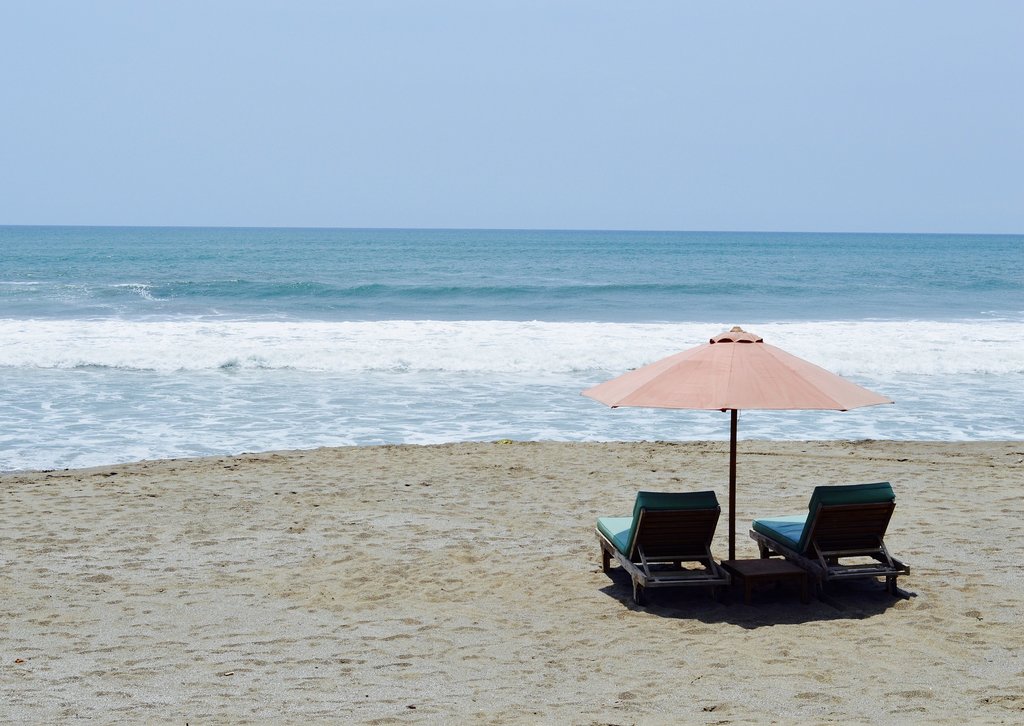 13. Seminyak, Bali
Stylish Seminyak is renowned for its high-end beach clubs, cosmopolitan nightlife and world-class hotels, but the picture-perfect paradise on Bali's southern tip is also rich with culture and natural beauty. The surf and sunset are truly spectacular, and nearby Geger Beach in Nusa Dua offers a serene break from the packs of Seminyak sun-worshippers.
12. Copacabana, Rio de Janeiro, Brazil
Perhaps the world's most famous beach, it's no surprise that Rio's Copacabana sits near the top of globe-hoppers' must-visit lists. The lively 2.2-mile-long beach is the perfect place for a summer stroll with a refreshing caipirinha or an agua de coco, while the vibrant bars draw night owls and samba fans. A 30-minute hike to Lemme Fort, meanwhile, will provide visitors with incredible views of the beach, as well as the chance to see some birdlife and marmosets.
11. French Riviera
One in ten beachgoers chose the French Riviera as their dream destination, and with its intimate cafes, cycling routes and open-air bars, it's no longer no longer just a summer getaway for bon vivants, movie stars and royalty. Come for the coastal glam and picturesque promenades, and then get away from it all at the wild Cap Taillat beach in Ramatuelle.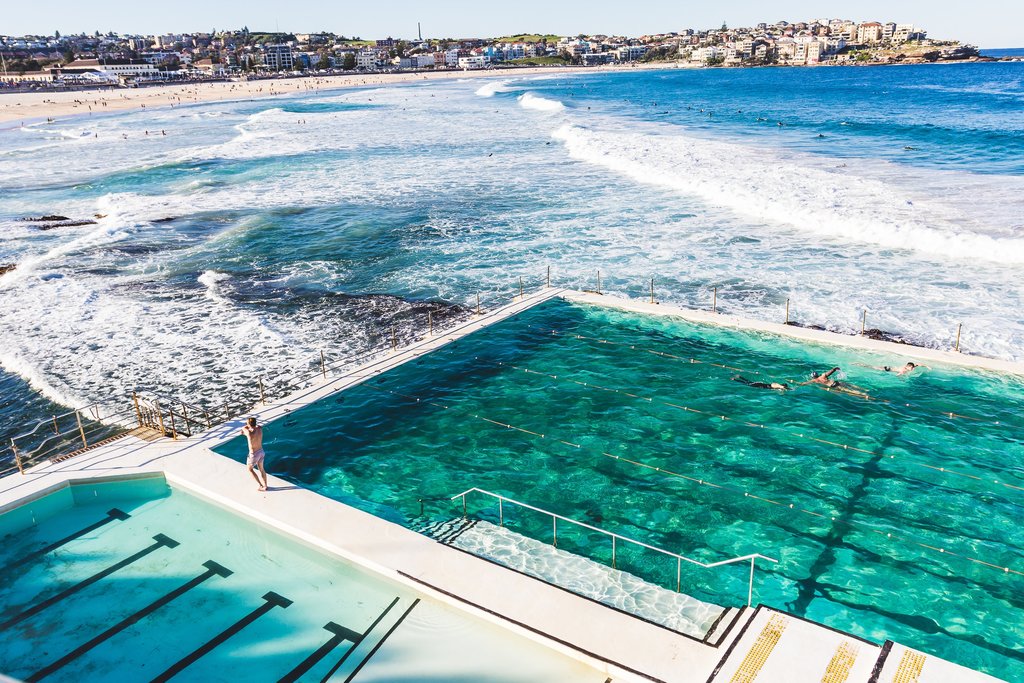 Photo by Simon Rae on Unsplash
10. Bondi, Australia
Bondi is the ideal getaway for beachgoers looking to mix their sunning and swimming with a bit of perfect-people-watching. Bondi is buzzy and beautiful, but it's easy to slip away from it all with an invigorating dip at the tranquil Ivor Rowe Rockpool.
9. Costa Smeralda in Sardinia, Italy
Anyone who's been to Sardinia's breathtaking Costa Smeralda shouldn't be shocked by it breaking into the top 10 of beachgoers' bucket-lists, but visitors who have yet to set eyes on its whitewashed churches, dazzling beaches and yacht-peppered waters are in for a real treat. Ritzy Porto Cervo may be the most popular area, but intimate Li Triceddi is an off-lying spot perfect for snorkelling.
8. Paradise Beach, Greece
Mykonos has one of the world's ultimate party destinations since the 1960s, and Paradise Beach is a huge draw for clubbers the world over. Good vibes and great food are the order of the day at the laid-back beach clubs, while the picturesque Tropicana Club hosts first-class DJs and all-night parties.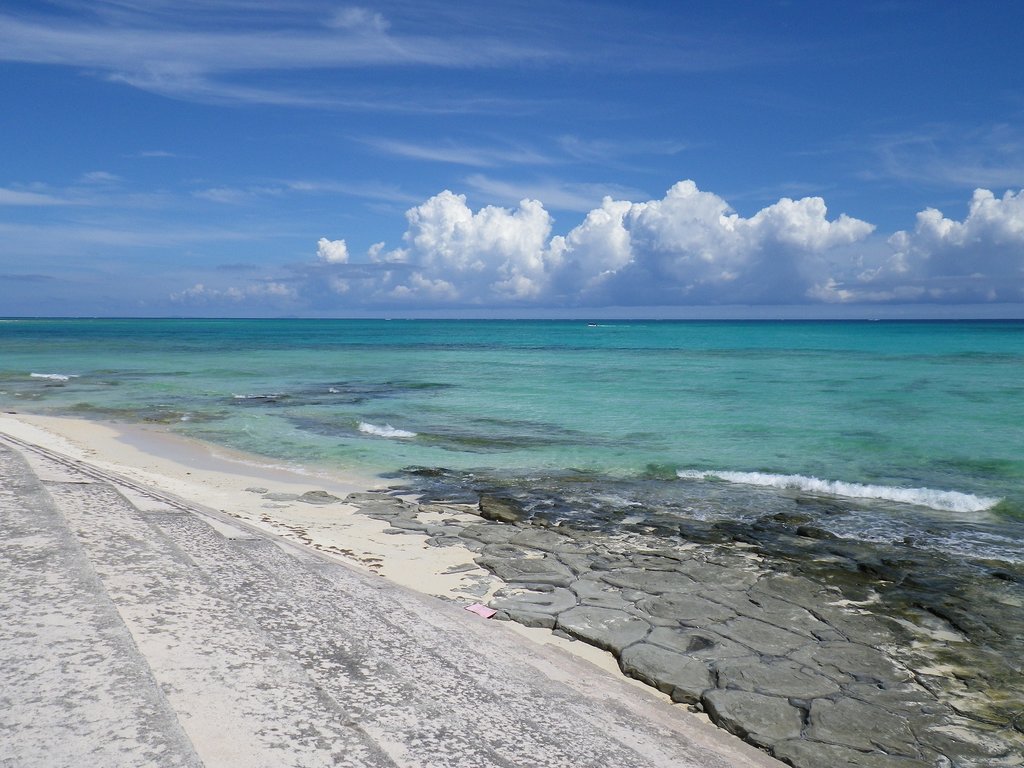 7. Okinawa, Japan
Okinawa's beautiful beaches have plenty of admirers, including Expedia's survey respondents, who've voted it the number 7 most-wanted beach destination. Okinawa's Manza Beach and Emerald Beach may draw the most glances, but there are plenty of lesser-known beaches to explore, including rugged Kume Island and romantic Okuma Beach, a serene spot with Instagram-worthy sunsets.
Photo by Javier Casado Tirado via CC BY-SA 3.0
6. Tenerife, Canary Islands
Slap on the sunscreen, pour some honey rum and put on your best Carnaval outfit, as tropical Tenerife comes in at number 6. Tenerife's black-lava beaches, charming towns and high-energy atmosphere provide a perfect summer backdrop, while Playa del Ancón offers some solitude on the La Orotava coast.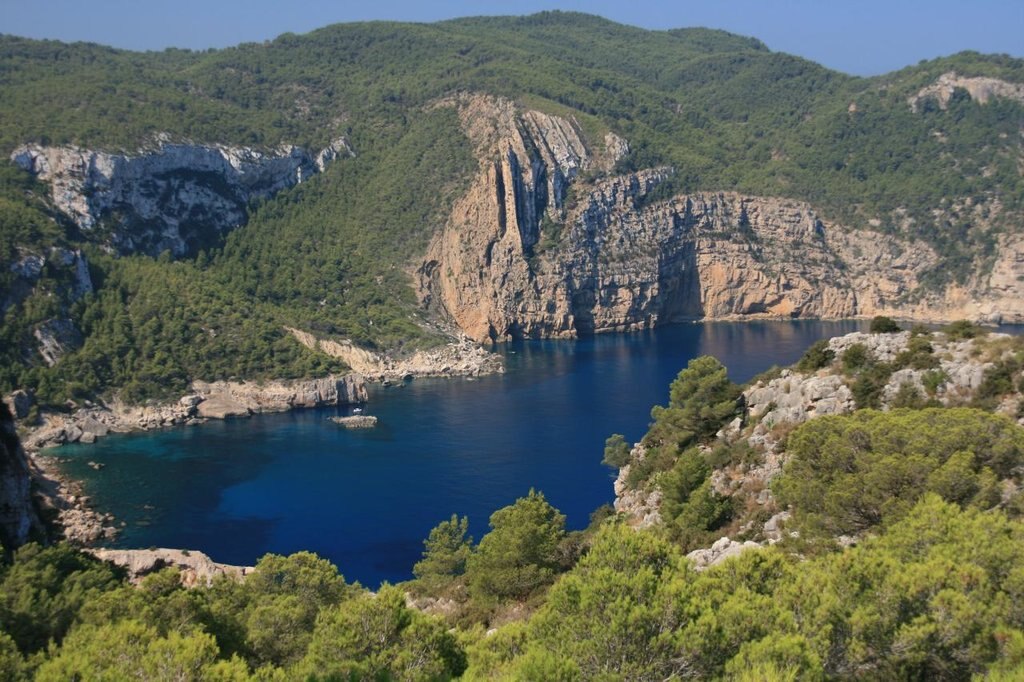 Photo by Ivo Schwalbe - Under Creative commonsCC BY-SA 2.0
5. Ibiza, Spain
Ibiza is perhaps the world's foremost destination for clubbers, and its booming discos and globetrotting DJs have provided the soundtrack to millions of unforgettable holidays. But Ibiza is more than thumping nights and languid mornings; it's also secluded coves, yoga retreats and sleepy villages. Case in point: Cala Blanca, a wild stretch on the island's east end.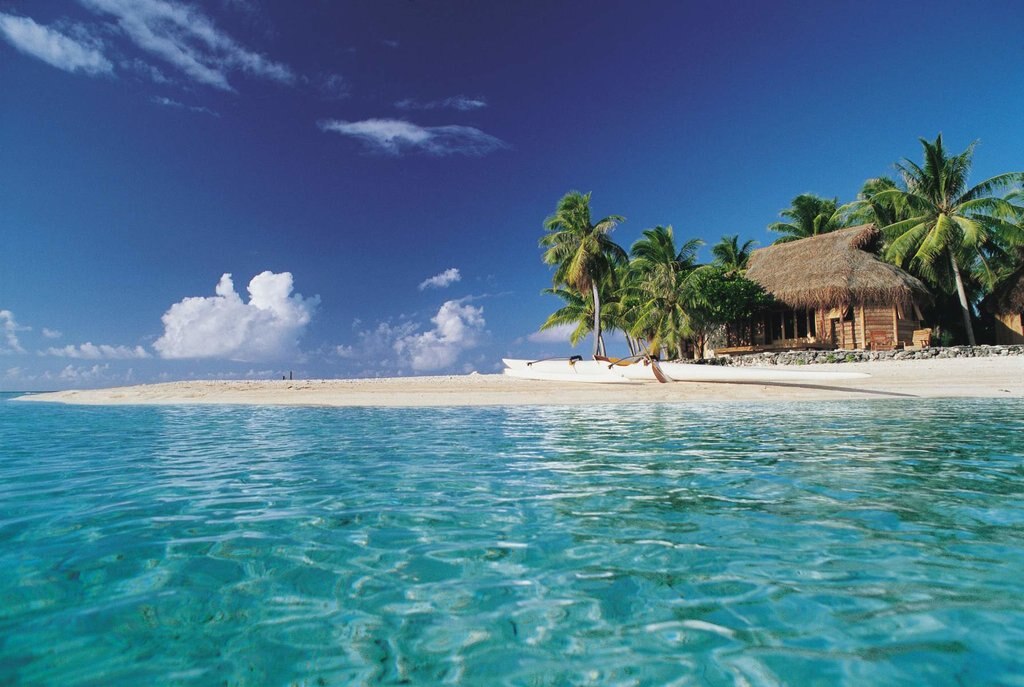 4. Bora Bora
From its turquoise lagoon and towering volcanoes to its overwater bungalows, Bora Bora is a daydreamer's paradise. The area can be explored by jeep, paddleboard or seaplane, while snorkelling offers the perfect chance to swim with the stingrays and sharks. Bora Bora's also well situated for further exploration of French Polynesia; check out Tikehau to discover one of the South Pacific's off-the-grid gems.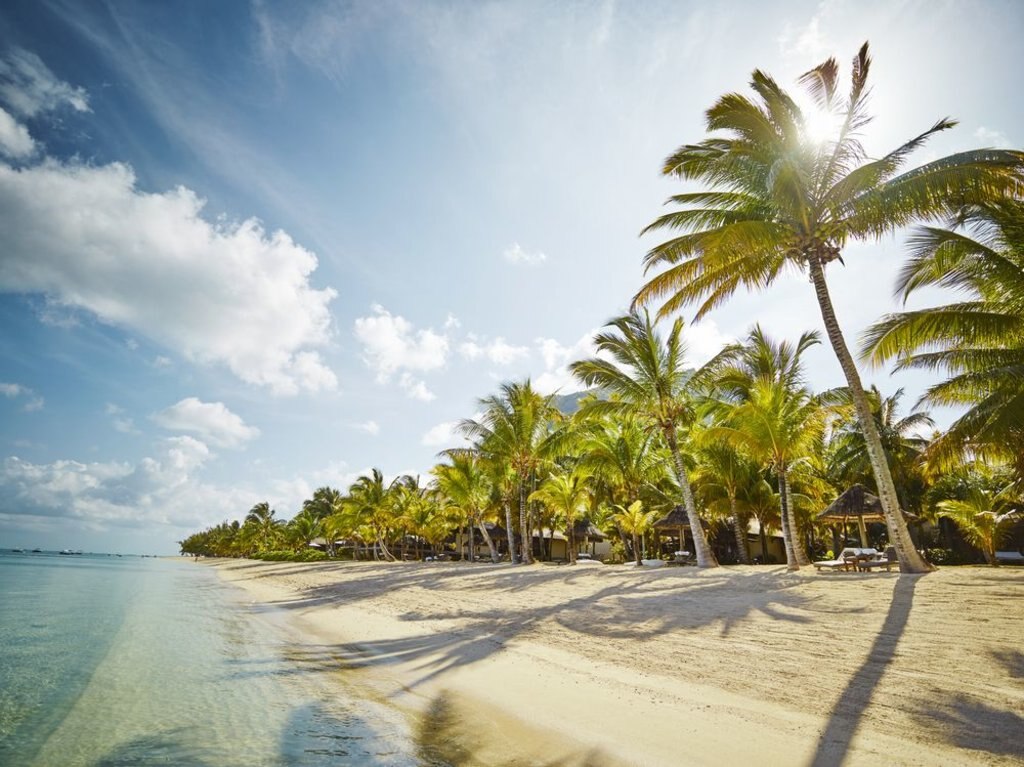 3. Mauritius
A volcanic island of palm-shaded beaches, first-class golf courses, lush tea plantations and photogenic parks, Mauritius has charmed beachgoers on its way to claiming the number 3 spot on the most-wanted list. Must-do activities include exploring the Balaclava Ruins, taking in the panoramic views from Trou aux Cerfs and surfing Tamarin, but don't miss dramatic Le Morne.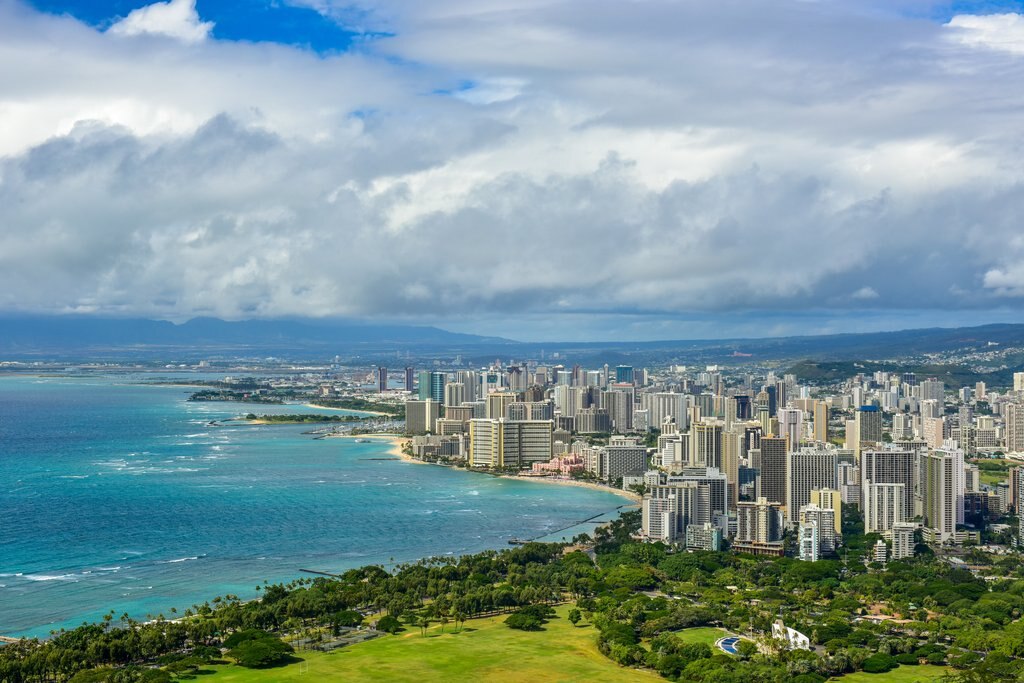 Photo by Zetong Li on Unsplash
2. Waikiki, Hawaii
Honolulu's Waikiki neighbourhood offers everything from incredible surf spots and buzzy boutiques to pulsing nightlife and a world-famous zoo, making it a bucket-list spot for any beach-lover. The bustling Waikiki Beachwalk and the Waikiki Historical Trail are well worth a visit, as is Shangri La, an art museum reachable by tour bus.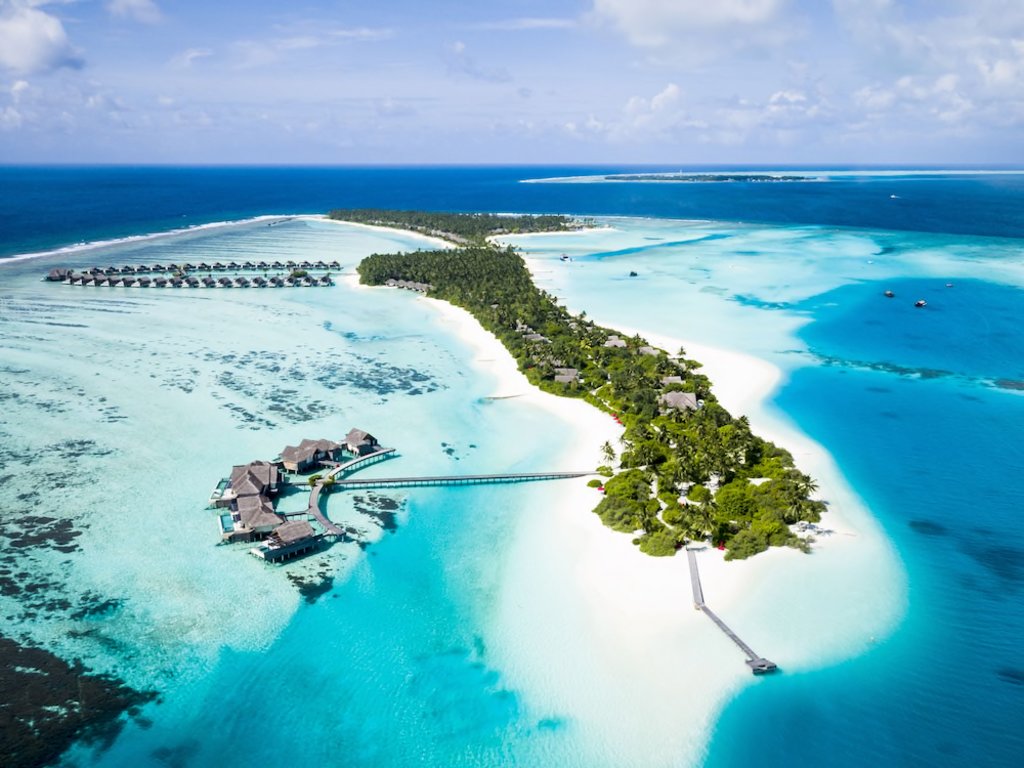 1. Maldives
With nearly one-third of survey respondents listing the Maldives as a most-wanted beach destination, it's clear that the paradisiacal islands in the Indian Ocean have captivated holidaymakers the world over. From snorkelling with barracuda at the Banana Reef to kicking back in an overwater villa on the Niyama Private Islands, the Maldives provide a breathtaking escape.
This list is just the tip of the iceberg. From glitzy Dubai to charming Bournemouth, the world's best beaches are waiting.