With its street art, squat houses and anti-establishment streak, there's no denying that Berlin is a little rough around the edges. Look a bit closer, though, and you'll find a genteel and positively regal side to the city. Until 1918, Berlin was the capital of the Kingdom of Prussia and the seat of a mighty monarchy, with generations of kings, queens, princes and princesses descended from the House of Hohenzollern. In its wake, this royal family left a smattering of palaces, chateaux, hunting lodges and expansive gardens that can still be admired today. Visiting these regal sites and landmarks provides a pretty peek into Berlin's past, before two brutal World Wars would change the face of the city forever.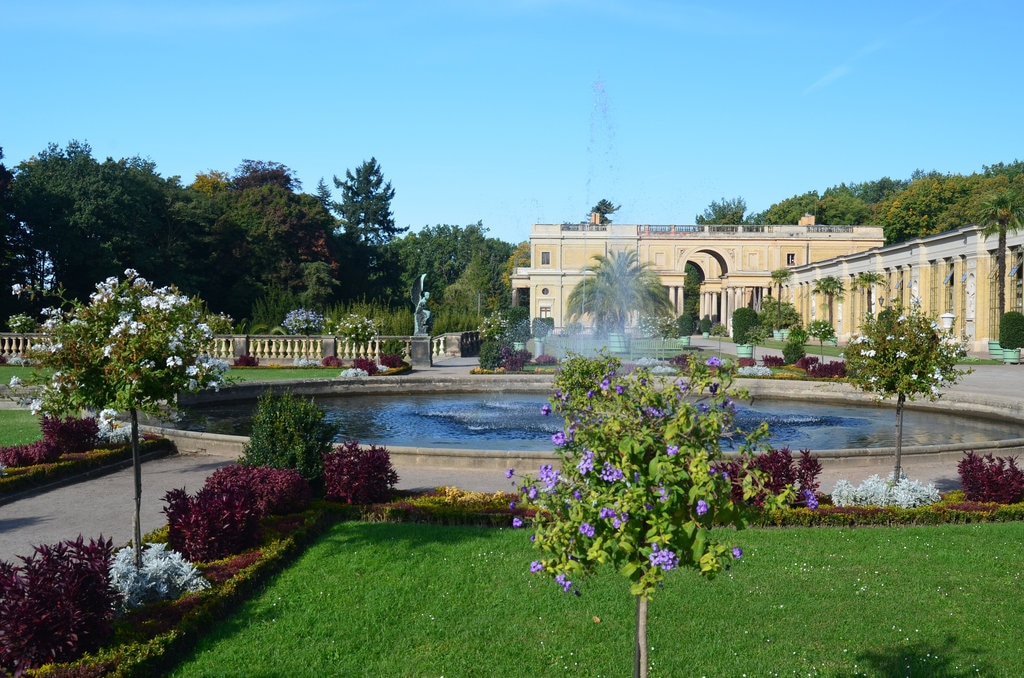 If there's only one royal landmark you visit, make it Sanssouci, often referred to as the Versailles of Germany. This sprawling 18th-Century park dotted with beautiful Rococo palaces is located on the doorstep of Berlin in Potsdam, a serene and bucolic town which the royal family favoured as a quiet getaway from the bustling capital. Just 30 minutes from Alexanderplatz by regional train or 45 minutes on the S-Bahn gets you to this stunning spot, which can easily take an entire afternoon to explore. Bring a picnic and wear comfortable walking shoes, because there's lots to see. The grounds are a mix of manicured gardens and sprawling fields, scattered throughout with lovely little nooks, grottoes, fountains, ponds and palaces. My favourite spots are the Chinesisches Haus (Chinese House), a charming little pagoda-style house with extravagant, gold-painted Chinoiserie accents; the fountains and magnificent terraced steps leading up to Sanssouci Palace; and the serene Friedenskirche (Church of Peace), the first building you'll see when entering the park from the eastern gates.
Coming in at a very close second for the loveliest royal outing is Peacock Island, an island on the western fringes of Berlin that is home to real, live peacocks that roam freely. The royal family used the island as a getaway starting from the late 1700s - King Frederick William II in particular favoured it as a place to find privacy with his long-standing mistress Wilhelmine, who was only 13 when their affair began. Over the years, the monarchs built a small palace, various manors, a menagerie and a model farm there. Today, the entire island is an idyllic nature reserve and UNESCO World Heritage Site, a perfect spot for a day trip in nature. And with any luck, the namesake peacocks will make an appearance to show off their plumage.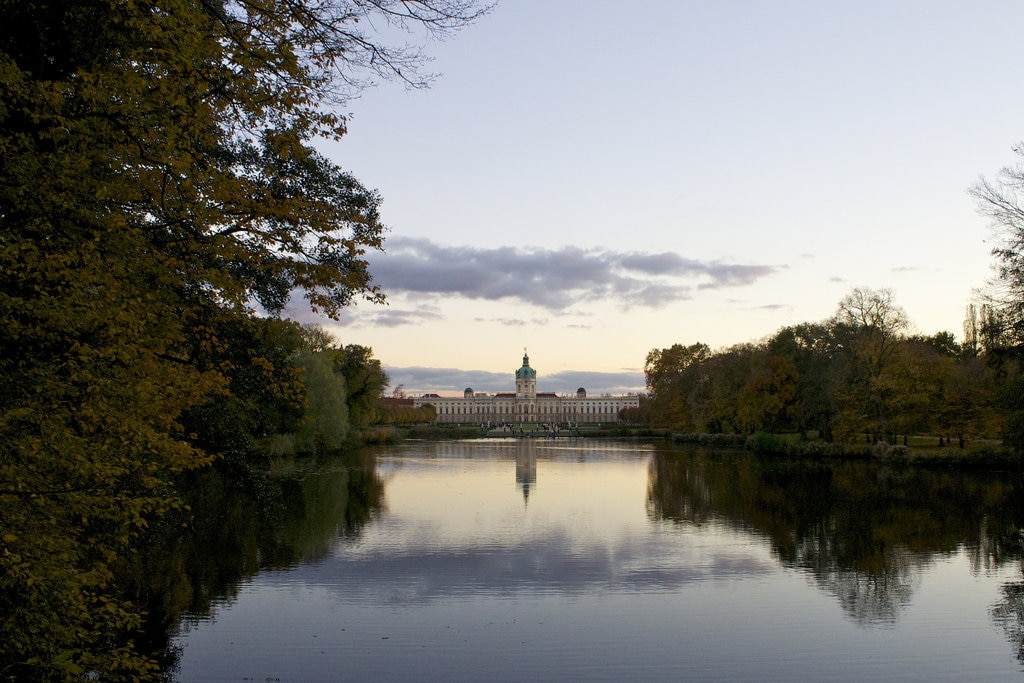 A little closer to home is Charlottenburg Palace, a Baroque and Rococo masterpiece built in the 17th Century and continually expanded for many years to come. Inside the palace are opulent rooms full of grand furniture and antique porcelain to admire, plus an exhibit of the Prussian royals' most important insignia, like crowns, swords, sceptres - and Frederick the Great's prized snuffboxes. But if stuffy rooms full of artefacts aren't your thing, it's equally worthwhile to just stay outside and explore the gardens and ponds of the palace grounds, which are freely accessible. For an immersive royal experience, the palace's Orangerie hosts occasional concerts, performed by musicians decked out in complete Baroque costume, powdered wigs and all.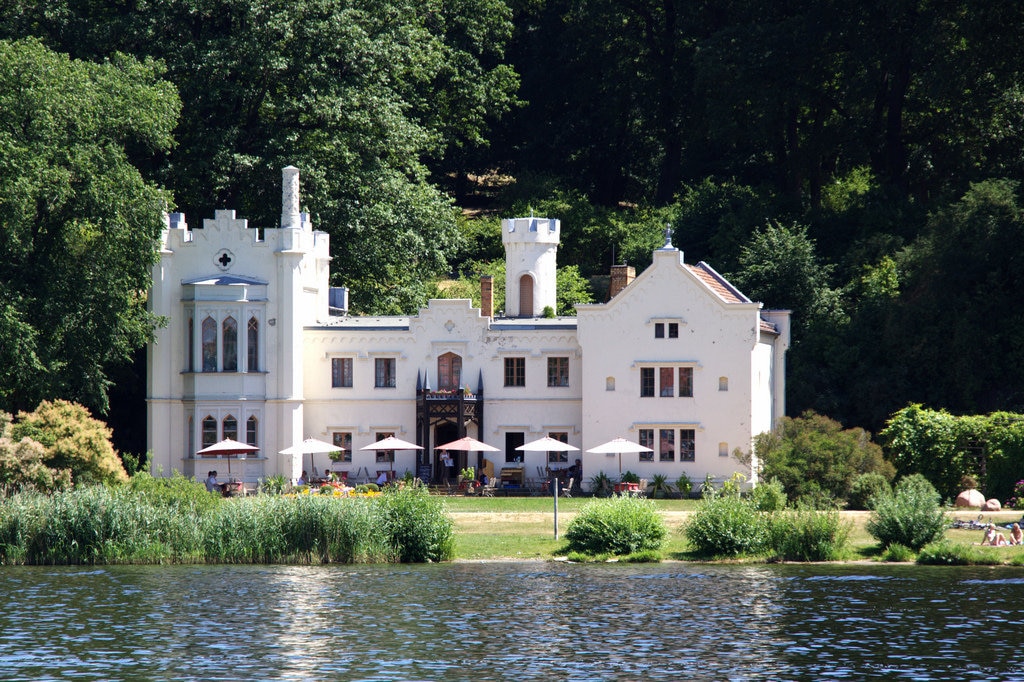 If Sanssouci made an impression, then it's worth making a second trip to Potsdam for even more royal exploration. I'm a big fan of Park Babelsberg, with its neo-gothic palace built for Prince William in the early 1800s. The grounds, modelled after the English landscape gardens that were popular at the time, offer beautiful, sloping views to the lakes below. Down by the water is another little palace, the Kleines Schloss, that has been converted into a charming café and restaurant. When the weather is cool, the Schloss is the perfect hideaway spot to get cosy over a pot of cocoa. And when the weather is warm, just a slight way down the shore of Tiefer See lake, is a popular spot for swimming and paddling. Strike out in one of the pedal boats to admire the landscapes that the royal family loved all those centuries ago.
Want to get your own taste of royalty? Check out our Berlin hotel deals to start planning your getaway.