By Expedia Team, on January 31, 2020
Weekend Itineraries: What to Do in Prague in Three Days
"Prague is one of Europe's most beguiling cities – cultural, historic and beautiful, an open-air museum of numerous architectural styles. It's also 'the historical home of brewing', and has a variety of parks and outdoor activities to boot. Here's the perfect three-day itinerary for 72 hours in Prague.
Arriving in Prague is easy – the airport is small and the city centre compact. There's no need to rush. Drop your luggage at your hotel and then head out for a stroll. Early evening is the perfect time to cross the medieval Charles Bridge, which connects Prague's old town with its 'new town' (Malá Strana) on the west side of the Vltava River. The bridge features a series of Baroque statues and statuaries that look especially atmospheric as the sun sets.
Wander around the winding, cobbled streets of Malá Strana and soak up the atmosphere. Once your feet have had enough, enjoy dinner at one of the many restaurants in Malá Strana. Lokál is a good option for simple and contemporary Czech cuisine (and fresh tank beer too).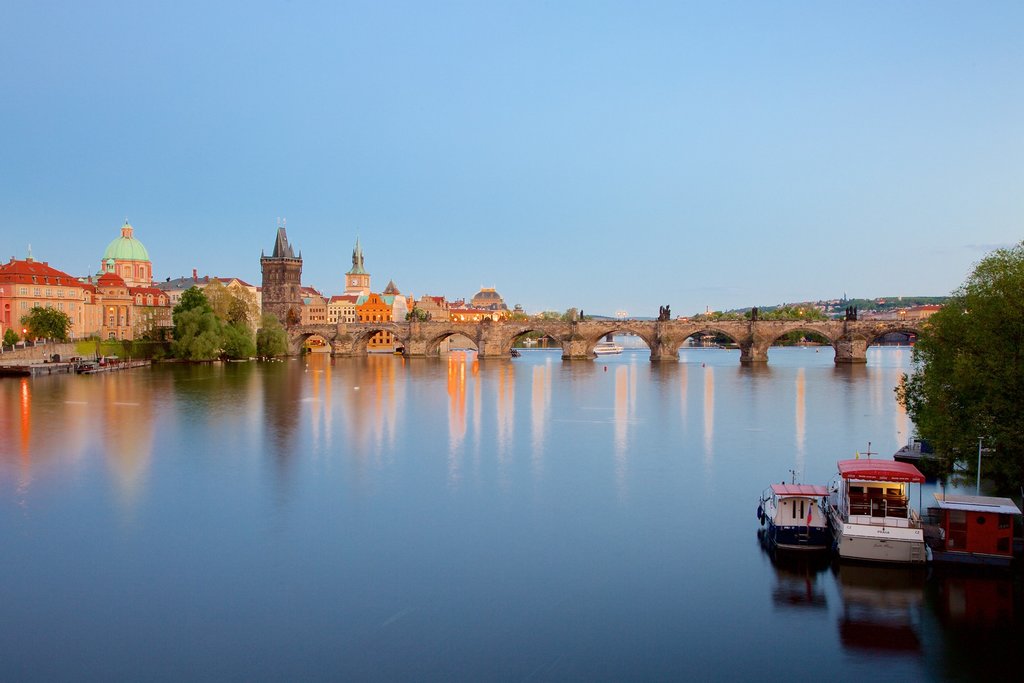 Charles Bridge – Credit: Tourism Media
On Saturday morning, get up a little early to beat the crowds for the chiming of the astronomical clock in Old Town Square. Erected in 1410, it still ticks off the hour with a rotating procession of colourful saints that spin across the ramparts to music. The first chime is at 9am and the show repeats on the hour until 11pm.
Afterwards, take a stroll through Old Town Square and the surrounding cobbled laneways. Make sure to peek inside the Church of Our Lady before Týn, whose Gothic spires are impossible to miss on the east side of the square.
Stop for a hot drink in one of Prague's many intellectuals' cafes, such as Café Montmartre, which opened in 1911 and was frequented by writers like Franz Kafka and Max Brod. Then head in to the Klementinum, whose baroque library is considered one of the most beautiful in the world.
Finish the morning on a guided tour of Josefov, Prague's old Jewish quarter. A good guided tour should see you take in the Jewish Cemetery and the Golem statue, and offer plenty of history on Prague's part in World War II too.
For lunch, grab a klobása (grilled sausage) from one of the many food carts in Old Town Square.
Old Town Hall – Credit: Tourism Media
Saturday Afternoon and Evening
————————————-
In the afternoon, sign up for a guided tour of Prague Castle. It's arguably the best way to see the castle's vast grounds and takes the strain out of queuing for tickets and access to the site's landmark, St Vitus Cathedral. The grounds are huge and the state rooms are packed with ornate furnishings – so this should easily take up most of your Saturday afternoon.
Once you've seen everything, relax at Letná Beer Garden nearby. Essentially a set of picnic tables served by a small beer stand in a hilltop park, the draw here is the incredible view of the city. It's a 25-minute walk through the greenery of Letná Park from Prague Castle. Alternatively, you can hop on the number 12 tram.
You might be tempted to stay all evening (they serve sausages), but pry yourself away for a bit more beer exploration. A number of guided tours offer a chance to visit several Prague beer haunts, or, you can hit up somewhere like U Medvídků, a working medieval brewery with a top-notch Czech restaurant. To sample a range of beers, head to Prague Beer Museum, a pub that serves a large selection of craft beers from all over Czechia.
If you're not a beer drinker, consider Czech wine instead. Head to Vinograf – there's two to choose from – and take your pick from what is a huge wine menu of wines (many made in Czechia, no less). If you've still got partying in you, head to the converted warehouses around Holesovicka for excellent late-night clubbing.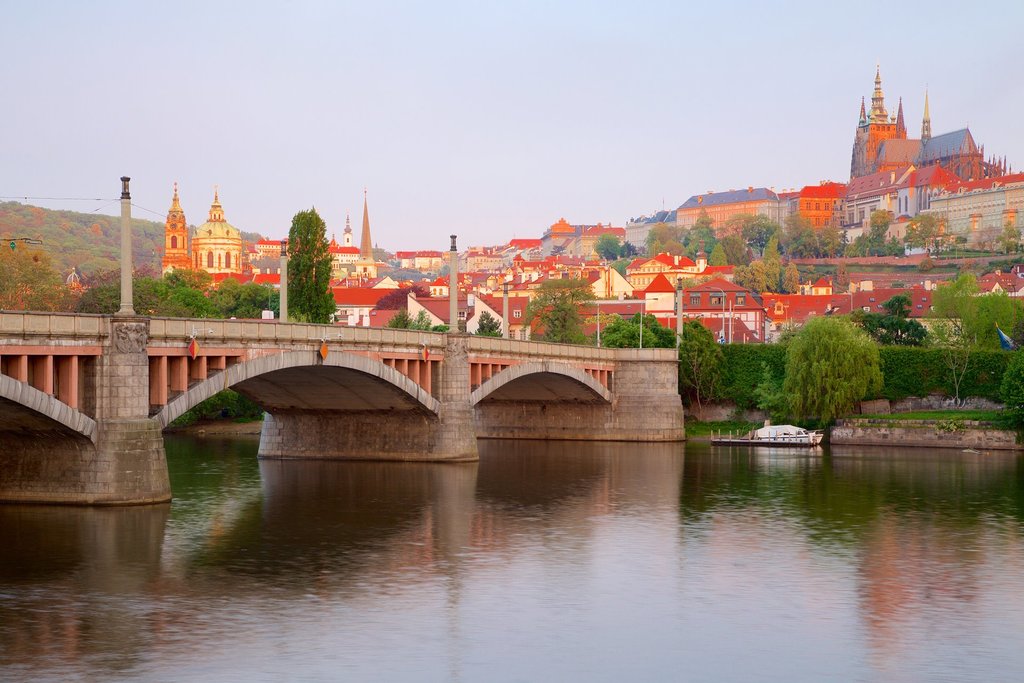 Prague Castle – Credit: Tourism MediaSunday Morning
———————
Take a leisurely Sunday morning to explore the Mucha Museum, dedicated to the works of art nouveau artist Alphonse Mucha. Then pop in to see the famed David Černý work, Statue of King Wenceslas Riding on a Dead Horse, hanging upside down in Pasáž Lucerna, an ornate art nouveau arcade, on the way to the Dancing House. This curving landmark building is so nicknamed for its unusual, wavy architectural design.
Afterwards, take a long, leisurely brunch at Cafe Slavia, a grand art deco cafe around the corner. Kafka and friends hung out here, too.
Sunday Afternoon and Evening
———————————–
On the last afternoon, make your way out to the Žižkov Television Tower to see the Brutalist structure covered with faceless babies crawling up its sides (a Černý addition).
From here it's a short metro or tram ride back to the National Museum at the top of Wenceslas Square, to learn a bit more about Czech history and culture.
Wrap up your trip to Prague with a splash-out dinner in an old town restaurant, and then a chamber orchestra concert or performance at the ornate Municipal House.
Find somewhere to stay by checking out our hotels in Prague.
#### Photo Credits
Cover pic: Nove Mesto – Tourism Media"
More Articles With City break