By Expedia Team, on April 17, 2018
Bough Breaks: 5 Treehouse Hotels
"From secret clubs to hide-and-seek, treehouses evoke childhood memories galore. Perhaps that's why staying in the branches as an adult is such a perfect slice of escapism – well, that and the cracking views, fresh air and free-roaming wildlife. Far from childish playhouses or splintery shacks, the five arboreal stays on this list are exciting and luxurious.
– – – – – –
Keemala, Phuket, Thailand
——————————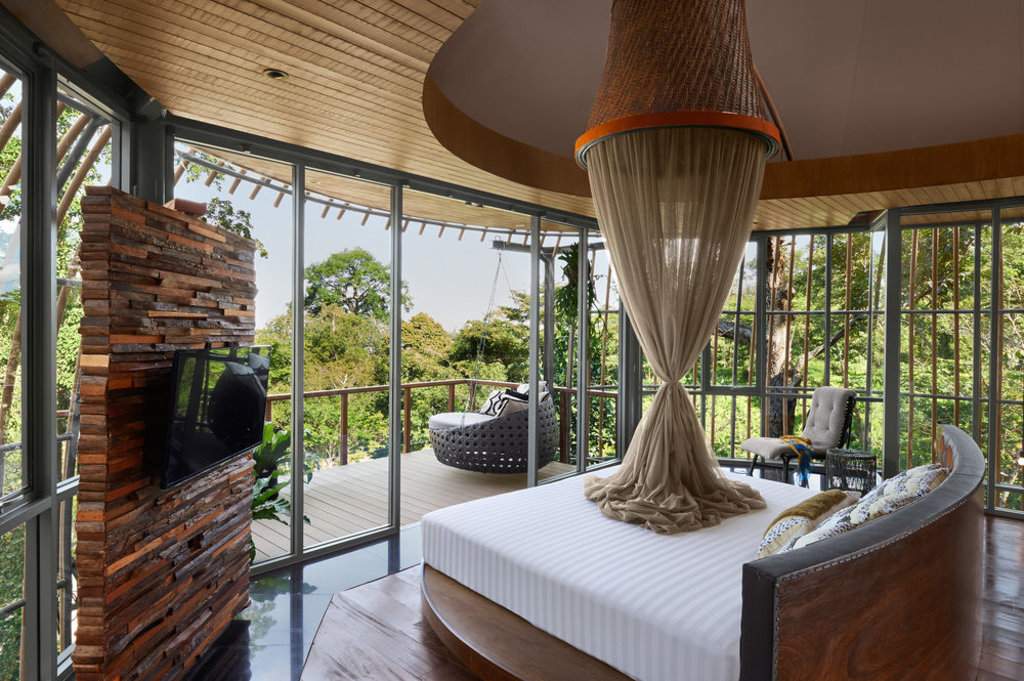 The design of Keemala resort's spacious villas reflects the We-ha clan's unique way of life, with suspended furniture and cocoon-like beds and loungers. Everything here is designed to reflect and blend in with the natural environment surrounding it. High up in the rainforest's branches, you can enjoy your own pool, monsoon shower and outdoor relaxation space, all with incredible views of the mountains beyond.
If you want to see more hotels in USA, visit our Phuket hotels page.
– – – – – –
Fox & Hounds Country Hotel, Devon, England
———————————————–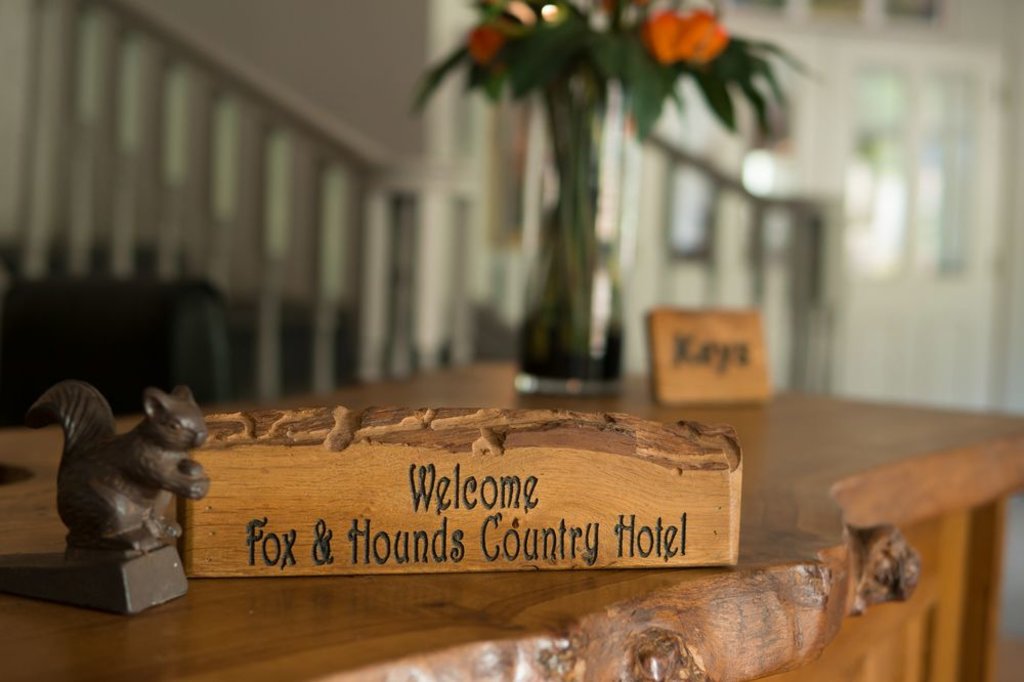 This luxurious treehouse is hidden away in the branches of an ancient oak tree in the grounds of the Fox & Hounds Country Hotel. Sleep in a kingsize bed, bathe in a freestanding copper bath and lounge by the woodburner; it really is a house in a tree. The best bit, though, is that it looks out over such a perfect slice of English countryside. The gardens stretch down to the beautiful River Taw, and you might be lucky enough to spot otters, pheasants, owls, woodpeckers, siskins and roe deer.
If you want to see more hotels in Devon, visit our Devon hotels page.
– – – – – –
Tree Hotel, Lulea, Sweden
——————————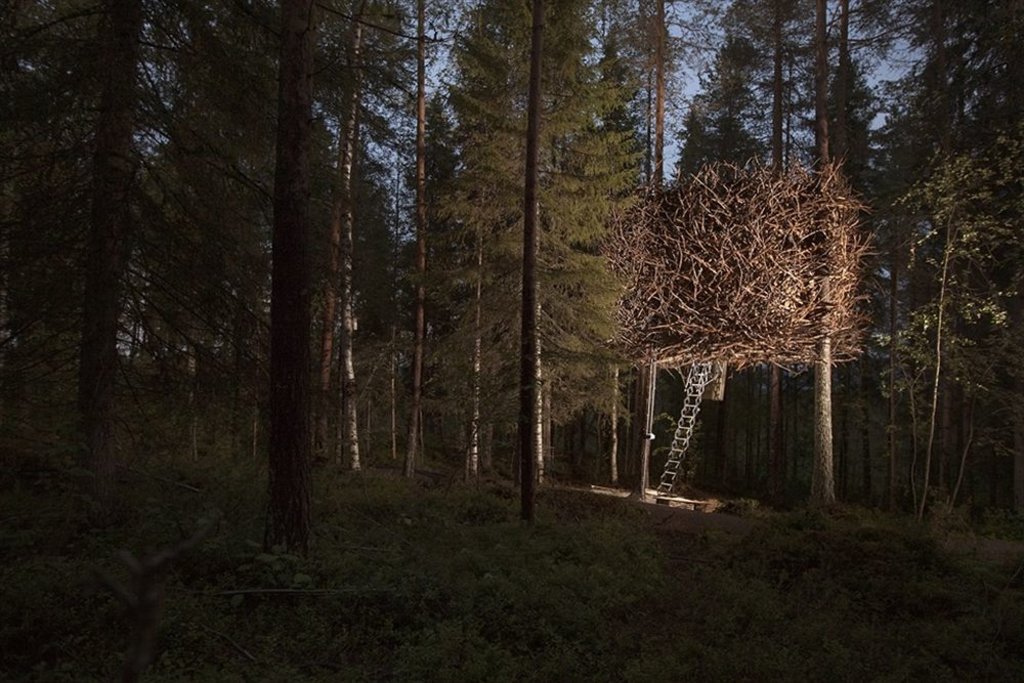 Imagine living up among the tall pines of northern Sweden, gazing out at the spectacular views, or watching the Northern Lights illuminate the sky above you. The Tree Hotel is quite unlike anywhere else. While most treehouses are built in a traditional, rustic style, here you can choose to stay in an extraordinary mirrored cube, a UFO or a huge bird nest. Activities are appropriately wild and outdoorsy too: you can hire a snowmobile, take a family fishing trip or learn how to forage for berries and mushrooms.
If you want to see more hotels in Lulea, visit our Lulea hotels page.
– – – – – –
Treehouse Lodge, Iquitos, Peru
———————————–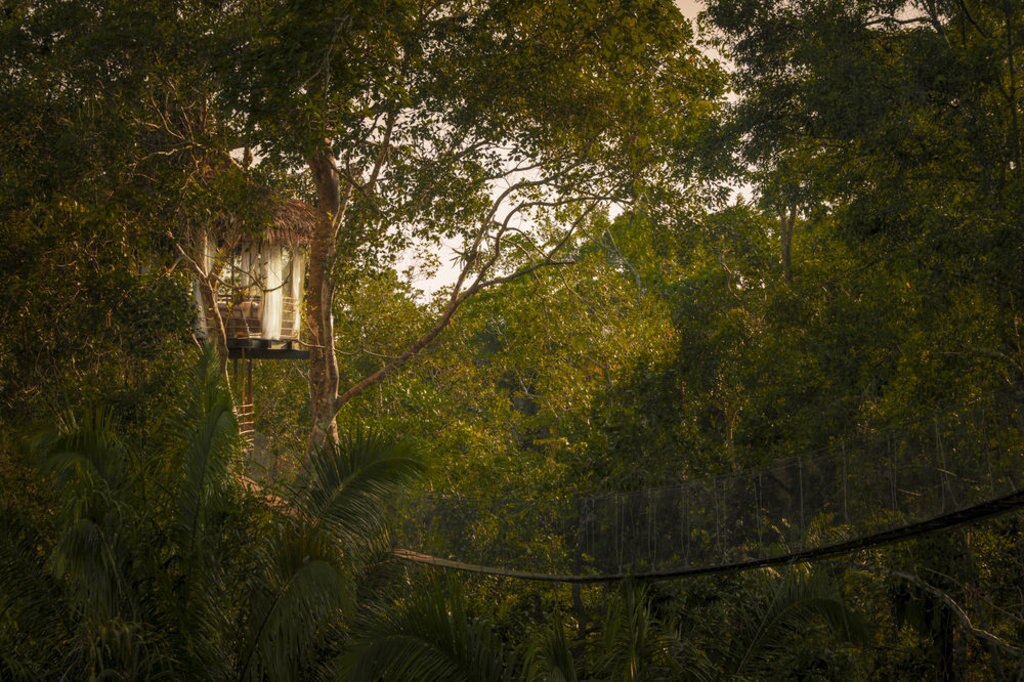 There's only one all-inclusive treehouse lodge in the Amazon, and it's rather wonderful. You'll get an entirely new perspective on Peru's rainforest canopy, and can watch monkeys and birds from your bed. Immersed in nature, these luxurious arboreal bungalows and the Treehouse Lodge's communal areas – where you'll get three fine Peruvian-style meals a day – are fully sustainable. Superb eco-credentials ensure you'll go home with wonderful memories and a fresh appreciation for the precious Amazon rainforest.
If you want to see more hotels in Iquitos, visit our Iquitos hotels page.
– – – – – –
Tsala Treetop Lodge, Western Cape, South Africa
—————————————————-
In the treetops of an age-old indigenous forest, Tsala is a magical place on South Africa's Garden Route in the Western Cape. From the exotic dining room, intimate lounge, and open decks high above the forest floor, the views of distant hills and valleys are simply breathtaking. While adults will love the romance and comfort, the resort has magic up its sleeve for its younger guests too. There are family villas and suites for older children, plus special turn-downs, bedtime stories and kids' meals.
If you want to see more hotels in Western Cape, visit our Western Cape hotels page."
More Articles With Nature