By Expedia Team, on July 3, 2019
The Best Summer Festivals in Europe
"The European festival scene has exploded in the last twenty years, with festivals springing up all over the continent, covering every musical genre imaginable.
From rock to pop, to reggae and electronic dance there's something for everyone!
Here's our guide to the best summer festivals in Europe!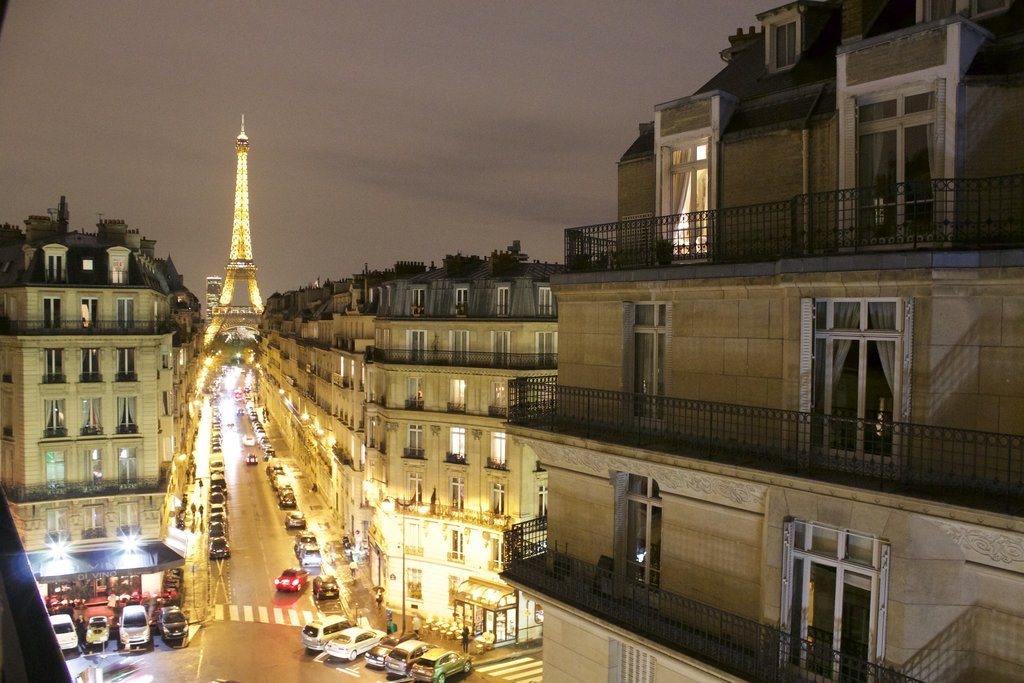 Photo by Patrick Nouhailler under CC BY-SA 2.0 licence.
Rock en Seine, France
———————
At the end of August, the city of Paris hosts the three-day rock music festival known as Rock en Seine.
The event has a capacity of 40,000 and is perfect for those wanting to combine a romantic Paris city break with the magic of a music festival.
The festival takes place in Domaine National de Saint-Cloud, just west of the city allowing you to experience the best of both worlds.
Previous headliners have included The Chemical Brothers, The Prodigy and Arctic Monkeys.
Bilbao BBK Live, Spain
———————-
The annual Bilbao BBK Live music festival takes place in northern Spain's beautiful Basque Country on the slopes of Mount Cobetas.
The festival is big enough to attract some big names, yet small enough to still retain a small-town, friendly vibe and as it's an evening only festival, you'll have time to enjoy the city and surrounding areas.
There are also plenty of great hotels in Bilbao, allowing you to enjoy the festival in style.
You can also combine your city festival experience with a relaxing beach holiday in San Sebastián on the Bay of Biscay, a great surfing destination and one of the prettiest places in Spain.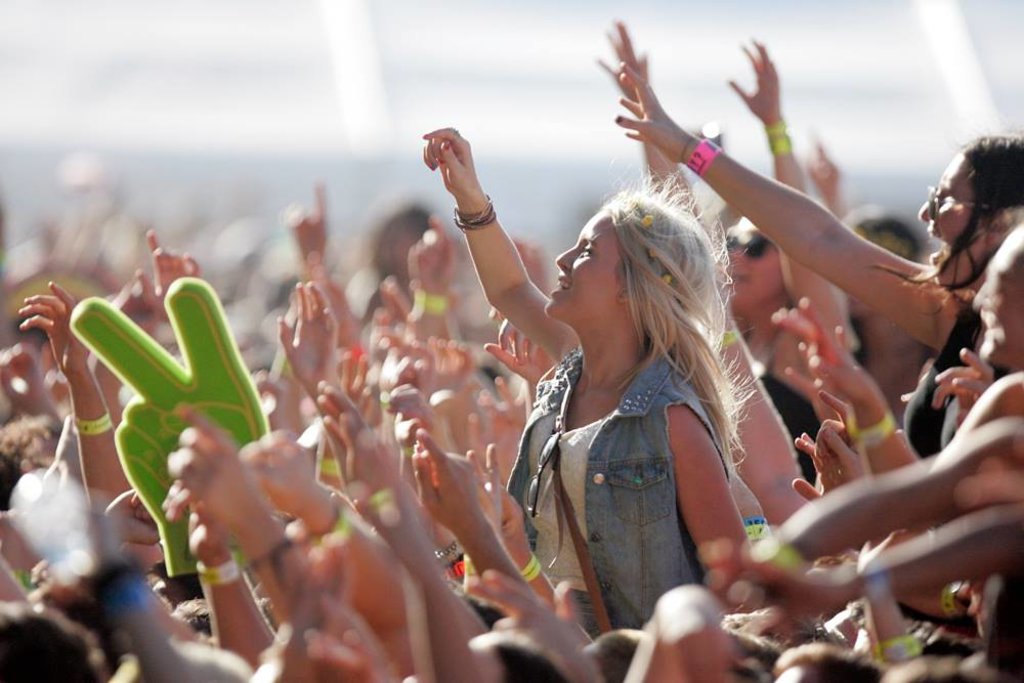 Photo by Global Panorama under CC BY-SA 2.0 licence.
Rock in Roma, Italy
——————-
The Italian capital is a fantastic place for a music festival, with pretty much guaranteed sunshine and a bunch of fun-loving revellers ready rock the night away at the ever popular Rock in Roma.
The festival is unusual in that it doesn't take place over a consecutive weekend or few days, but rather as a series of events over the course of a month.
Whilst you're there, be sure to visit some of the other amazing attractions in Rome, such as the Colosseum, the Trevi Fountain, Vatican City and the Pantheon.
When in Rome and all that…
Sónar, Spain
————
Barcelona is undoubtedly one of the most fun and interesting cities in Europe and the festivals held in the city do not disappoint.
One of the most popular being Sónar, a cutting edge festival which combines music, creativity and technology.
The festival takes place across two locations, Sonar by Day at the foot of Montjuïc and Sonar by Night at the Fira Gran Via.
During the 3-day festival, hundreds of artists, both new and established, perform to excited festival-goers in the heart of the city.
There are so many great things to do in Barcelona that you could easily spend a few days exploring the city on either side of the festival.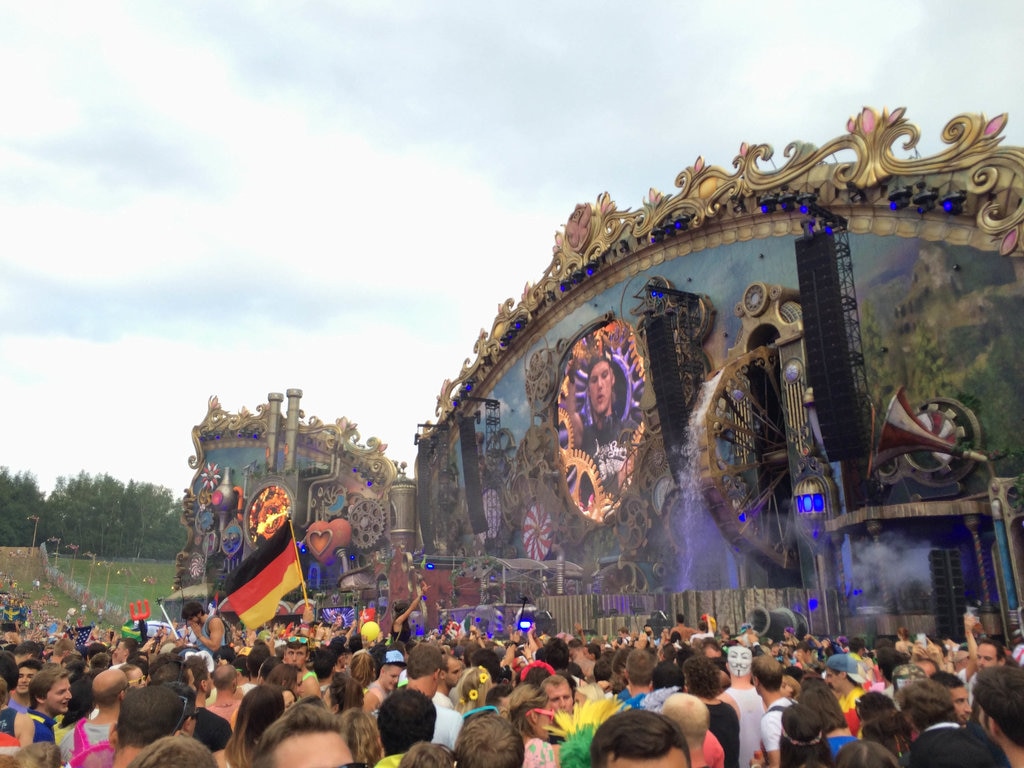 Photo by Marco Verch under CC BY 2.0 licence.
Tomorrowland, Belgium
———————
With over 400,000 attendees over two weekends, Tomorrowland in Boom, near Antwerp in Belgium, is one of Europe's biggest and most popular festivals.
The festival creates a magical world that combines electronic dance music, art and whimsical fantasy, taking festival goers on a journey and giving them the 'out of this world' experience they came looking for.
If you want a good nights sleep and to escape the crowds and stay in one of the great hotels in Antwerp and the surrounding areas.
Wireless, UK
————
Every July, London's Finsbury Park transforms into Wireless festival, a 3-day celebration of rap and R&B music.
London is one of the most exciting cities in the world and the perfect place for people who love the festival vibe but also want to head home to a nice hotel at the end of the day or go out exploring in the city.
There are hundreds of hotels in London to choose from and plenty of activities to keep you busy for days.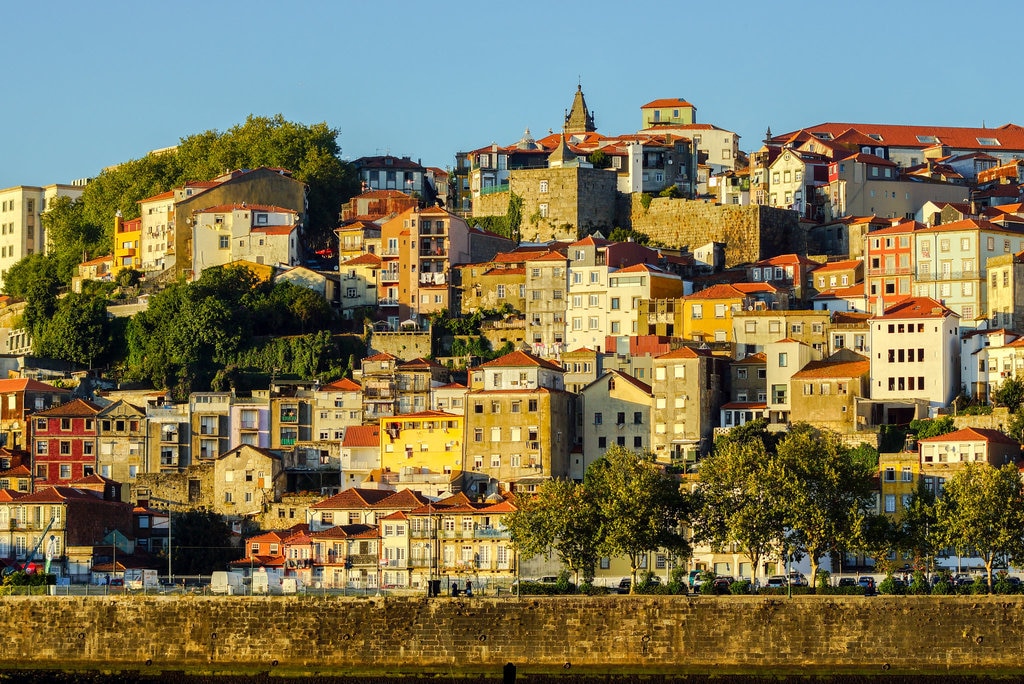 Photo by Okeksandr Samoylyk under CC BY 2.0 licence.
NOS Primavera Sound, Portugal
—————————–
The Portuguese know how to have a good time so there's no better place to let your hair down than the country's best festival, NOS Alive which takes place in the city of Porto.
NOS Primavera Sound is known for being one of the best festivals in Europe, attracting some of the biggest names in music as well as a friendly crowd ready to let their hair down.
Porto is a great place to explore and as one of the oldest cities in Europe, it has a fascinating history.
In your free time you can check out the sights of the city, including the Museum of Port Wine or take a boat tour down the Douro River.
A trip to the NOS Primavera festival is the perfect addition to your holiday in Portugal.
Hideout Festival, Croatia
————————-
Taking place on the beaches of the beautiful Adriatic Coast, Hideout Festival has one of the most beautiful festival locations in all of Europe.
The festival showcases the best in electronic dance music and takes place at four beach clubs along stunning Zrce Festival Beach over a five-day period.
Be sure to book your hotel in Zrce Beach in advance.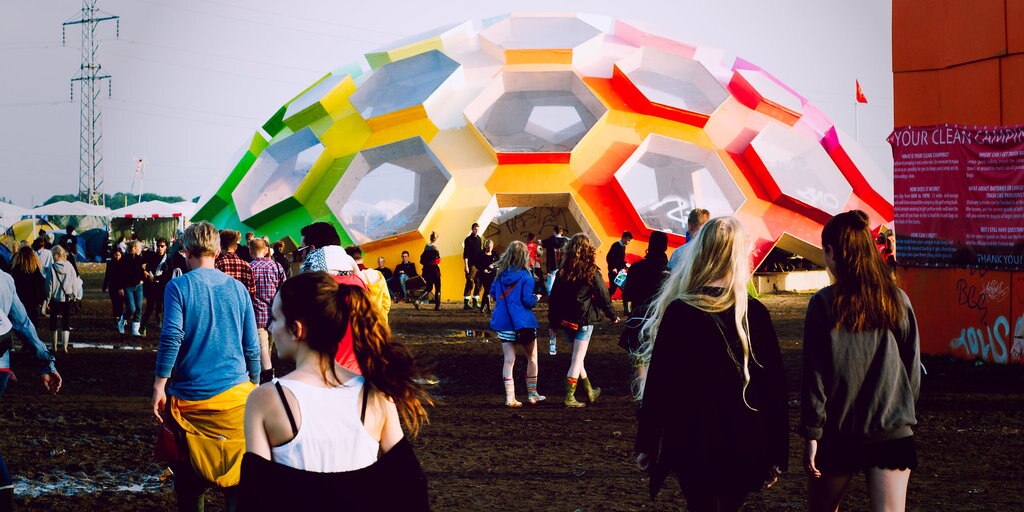 Photo by [Janus Sandsgaard](https://www.flickr.com/photos/janus_sandsgaard/ "Go to Janus Sandsgaard's photostream") under CC BY 2.0 licence.
Roskilde Festival, Denmark
————————–
The Roskilde Festival is that largest music festival in Northern Europe with a crowd of over 130,000 partygoers.
As well as hosting some of the biggest names in music, the festival is not-for-profit and all proceeds support humanitarian and cultural projects in the area.
The festival is known for having a wonderful sense of community and an awesome, friendly vibe.
Roskilde lies just half an hour west of the capital, and with plenty of great accommodation options in Copenhagen to choose from you'll be spoilt for choice.
Who says you can't benefit from all the comforts of a great city hotel whilst partying like a rockstar to all of your favourite tunes in a field?
What are your favourite summer festivals in the Europe?"
More Articles With Summer
13 of Europe's Best Rooftop Bars
Using customer review data, Expedia has found the best hotel with a rooftop bar for your next trip, when we're able to enjoy the sunsets again.