By Expedia Team, on December 23, 2019
The Best Markets in New York
"Headed to the Big Apple? Here are the best markets in New York City.
Chelsea Market
————–
Close to the Hudson River in Manhattan's Meatpacking District is a little corner of food heaven. Every year six million people visit Chelsea Market, drawn by the atmospheric old industrial setting – it's a former biscuit factory – and its entertainment, restaurants and more than 35 artisan food specialists. Tuck in, stock up then browse one of the best flea markets around for vintage clothes, art and jewellery.
It can be busy, but it is open 7am-2am Monday-Saturday; 8am-10pm Sundays.
759th Avenue between 15th and 17th Streets.
Union Square Greenmarket
————————
Chat to farmers while choosing from their fresh seasonal produce at this outdoor market that brings the countryside right to the city. Most of the 100+ stalls sell freshly picked fruit and veg, but you can also pick up artisan breads, cheeses, maple syrup, cut flowers and more. Look out for foodie authors' book signings and cookery demos.
Open 8am-6pm, Monday, Wednesday, Friday and Saturday, all year round.
North and west sides of Union Square Park, East 17th Street and Broadway.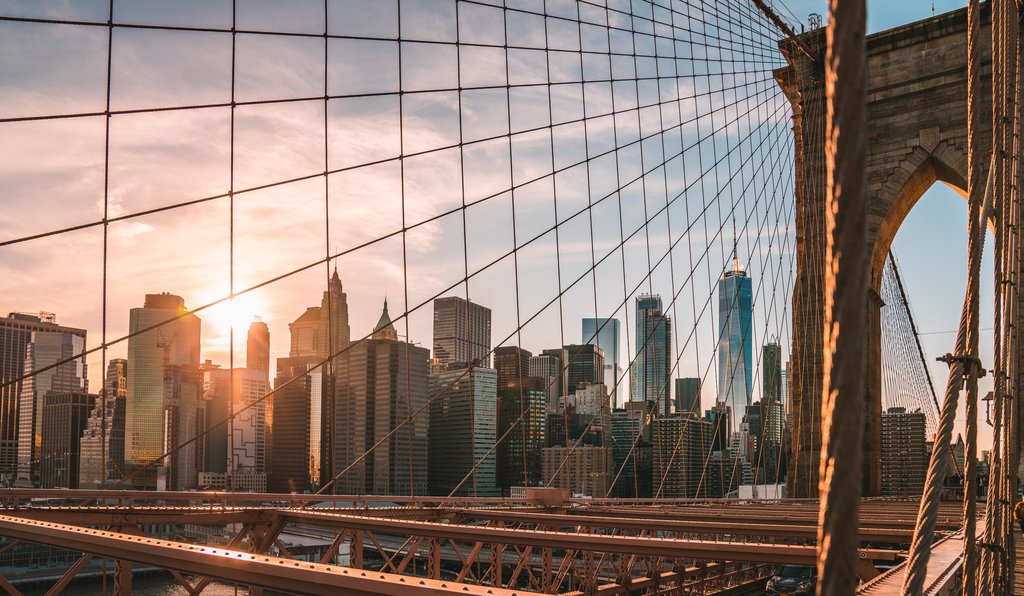 Brooklyn Flea
————-
It's the variety, the chance of stumbling across a hidden gem amid 100 stalls of furniture, vintage clothing, jewellery, crafts and assorted objects that have made this one of the most popular flea markets around. From April and October , it runs on Saturdays at Williamsburg at Kent Ave at N 6th Street, and at DUMBO (Manhattan Bridge Archway – 80 Pearl St) on Sundays. During winter it shares space with acclaimed foodie spin-off Smorgasburg, an open-air food market delivering fashionable fusion cooking, on the eighth floor of 25 Kent Avenue in Williamsburg. 10am-6pm, Saturday and Sunday.
LIC Flea & Food
—————-
A waterfront market overlooking the midtown Manhattan skyline, LIC Flea & Food is a little smaller than some markets, but there's still a good selection of cool vintage clothing, funky jewellery and handcrafted treasures. Hunt out on-trend vintage jeans and t-shirts, grab a slice of wood-fired pizza and settle down in the outdoor beer garden to enjoy the view over a craft beer. It's at 5-25 46th Avenue, Long Island City. Open 10am-6pm, Saturday and Sunday, June-October.
Grand Central Market
——————–
Inside the iconic Grand Central Terminal building, this market might not be the cheapest, but it does deliver a great selection of top-end ready meals, fruit, vegetables, sushi and other fish, cheeses and cakes. Ideal if you're on the go. It's at 89E 42nd Street. Open 7am-9pm Monday-Friday; 10am-7pm Saturday; 11am-6pm Sunday; closed public holidays.
Queens International Night Market
———————————
Friendly, affordable and very cosmopolitan, Queens International Night Market has 80 or so stalls selling food, clothes and curios reflecting the mix of cultures in the borough. Be adventurous: try the Trinidadian fried-shark sandwiches, Barbadian fishballs and Chinese sugar painting. There are also art stalls, live music and DJs and, best of all, a price cap.
Open for business on Saturday nights April-October, it's right behind the New York Hall of Science. Open 5pm-midnight Saturdays.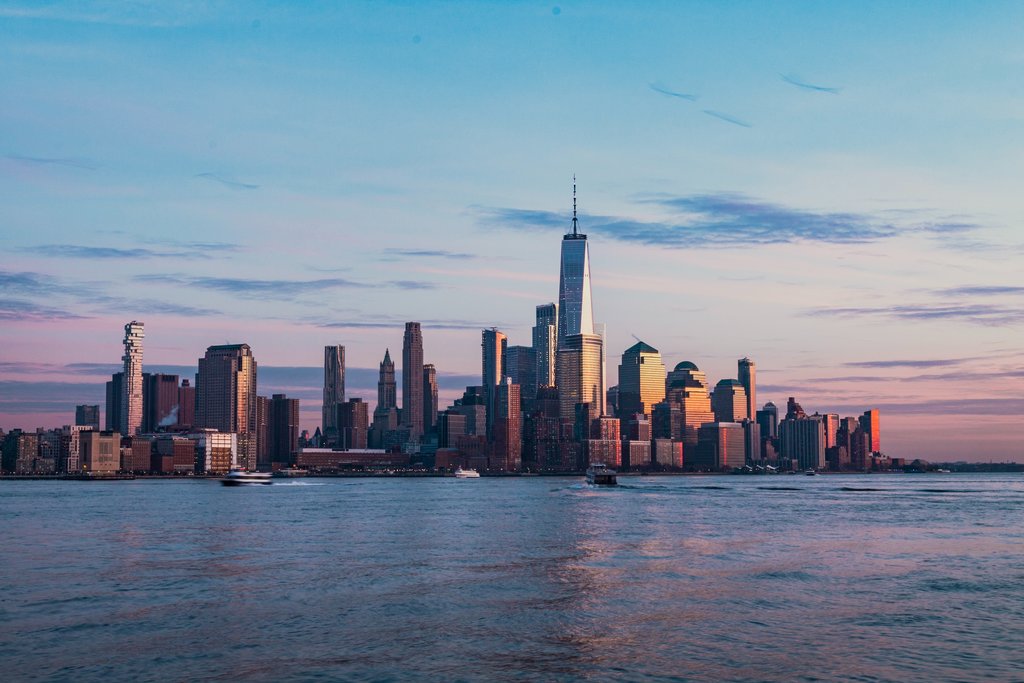 Grand Bazaar NYC
—————-
A feature of New York City life for more than 30 years, this market overflows with good vibes. It has a fantastic range of antiques and vintage pieces offered by stallholders who clearly love what they do. Seek out crafts, jewellery and photography from up-and-coming artists. Stalls are undercover and outdoors – up to 200 during peak season – and the profits go to local schools. Open on Sundays all year round, 10am-5.30pm, 100 W 77th Street, Manhattan.
Chelsea Flea Market
——————-
Chelsea Flea is something of a smorgasbord outdoor market; you're as likely to find second-hand DVDs as Art Deco antiques. It's a real New York experience that's loved by the locals – and they love a good market. Browse for vinyl, comics, vintage cameras and furniture from up to 100 stalls. Open 6.30am-7pm Saturday and Sunday ($1 admission fee after 9am, $5 before). It's at 29 West 25th Street (between Broadway and Sixth Avenue).
Find somewhere to stay by checking out our hotels in New York."
More Articles With City break