By Expedia Team, on February 11, 2020
The Best Free Things to Do in New York
"With its high-end shopping, famous historic sites, fascinating museums and world-class restaurants, it's no wonder New York is such a popular travel destination. Though it can be expensive to visit, you can find plenty of fun things to do for free that let you experience the best of the city. Take a look at the top free things to do in New York to plan your holiday.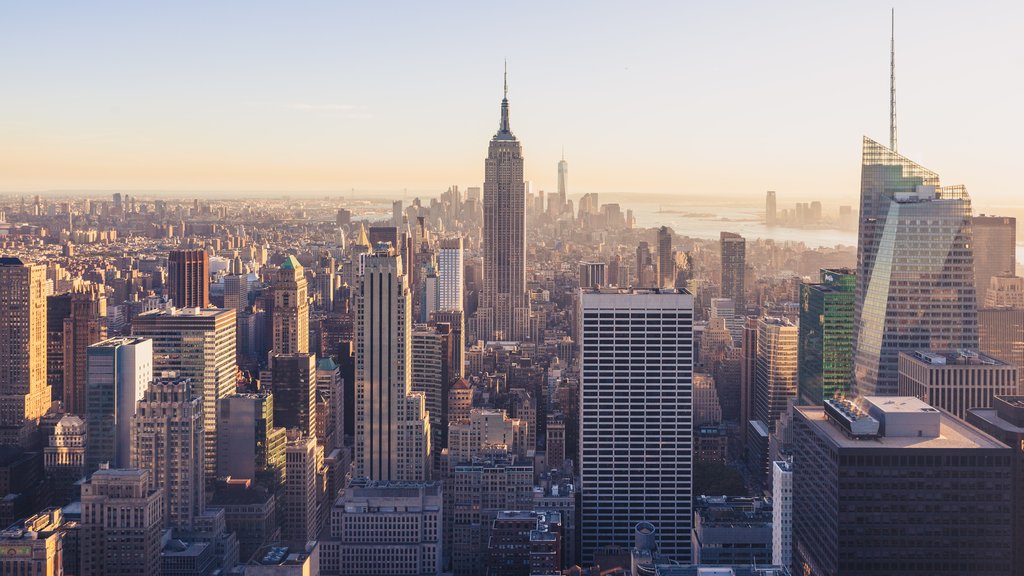 Lounge on the public beache
———————————-
New York has plenty of beautiful beaches that you can visit for free just a short distance from the city. Brighton Beach and Rockaway Beach are known for their clean, soft sand, gentle waves and delicious seafood and seaside restaurants with multicultural fare. You could also visit Coney Island, which is home to a nostalgic amusement park with rides that have been in operation since the 1920s.
Explore the Whitney Museum of American Art
————————————————-
Located in the Meatpacking District, the Whitney Museum of American Art is an intriguing museum with masterpieces from prominent artists like Andy Warhol and Edward Hopper. The permanent collection has over 25,000 paintings, sculptures, photographs, films, drawings, videos and other artefacts from the 20th and 21st centuries. In addition to the permanent collection, the museum also hosts events and rotating exhibits that highlight particular artists or movements in recent history. You'll also find many unconventional exhibits, with one of its more notable works having been an exhibit of live bodybuilders including Arnold Schwarzenegger.
See Shakespeare in the Park
———————————-
New York is famous for its theatre and performing arts in its world-class entertainment venues, but it doesn't have to cost a bundle to see a show. Each summer, the Public Theater hosts Shakespeare in the Park, a series of Shakespearean plays performed at the open Delacorte Theater in Central Park. Though you have to buy tickets to see the shows, there's a lottery system that awards a lucky person free tickets for each day's performance.
The High Line is a public park space built on an old elevated rail line. The High Line spans from Gansevoort Street to West 34th Street and offers all types of entertainment and community events, including art shows, food vendors and performing arts. There are gardens in the area as well where you can have a picnic or nature walk to take some time to relax during your trip.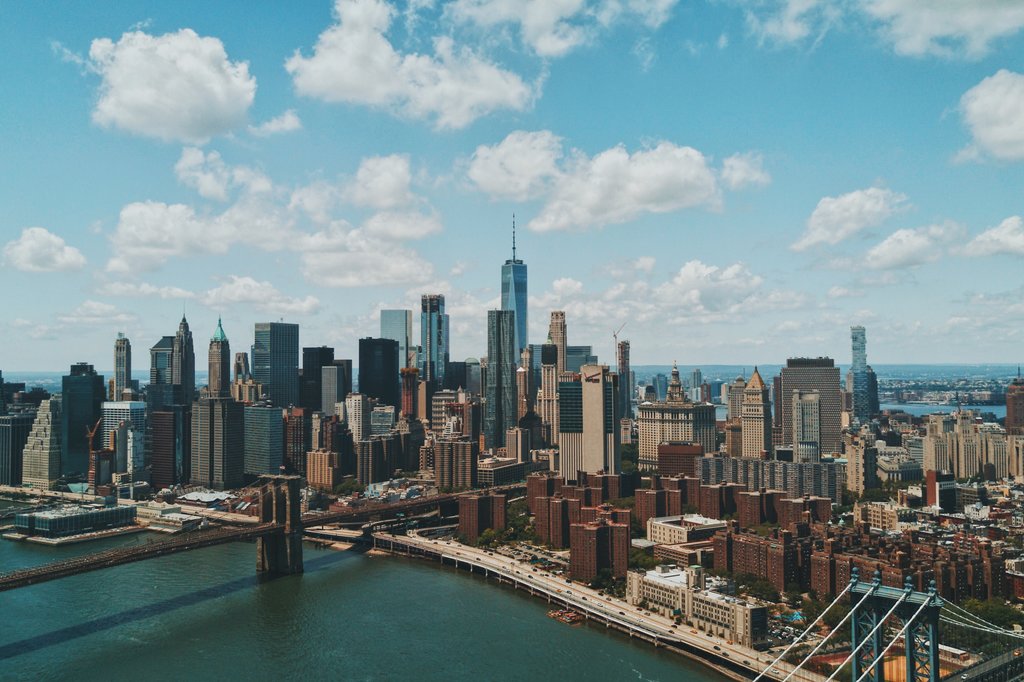 The New York Public Library's main branch features the Rose Main Reading Room, a famous feature on the 3rd floor that's been around since 1911. With its towering ceilings, massive windows and stunning paintings of skyscapes, the reading room offers a tranquil atmosphere that's ideal for curling up with a good book. When you visit, you can request reading materials from the library's Milstein Stacks collection and kick back in the same room as prominent poets, historians, authors and scholars did in the past.
Take in the scenery at Brooklyn Botanic Garden
—————————————————–
Spanning 21 hectares, Brooklyn Botanic Garden is a beautiful garden near the Brooklyn Museum that's free to visit on certain days. Winter weekdays in December, January and February are free, giving you a chance to experience the beauty of the park without the admission fee. You can also check the schedule to see whether there are free exhibits or events during your visit. The highlight of the park's schedule is the Sakura Matsuri cherry blossom festival in the spring, which is a delightful, budget-friendly event.
Bird-watch in Central Park
———————————
Central Park is a must-visit attraction during a trip to New York. It doesn't cost anything to walk around the park and enjoy the scenery, especially the hundreds of bird species that call the park home. You can visit the park and catch a glimpse of beautiful birds during their spring and fall migrations. If you're new to bird-watching, you can get a discovery kit with a guidebook, binoculars, maps and drawing materials from the Central Park Conservancy.
See adorable animals at the Queens County Farm Museum
————————————————————
The Queens County Farm Museum is a historic museum that dates back to 1697. It is the longest continuously farmed site in the state and spans 19 hectares. The museum is free to enter and demonstrates what life was like in the area before urbanisation, complete with farm livestock like pigs, sheep, cattle, horses, and more.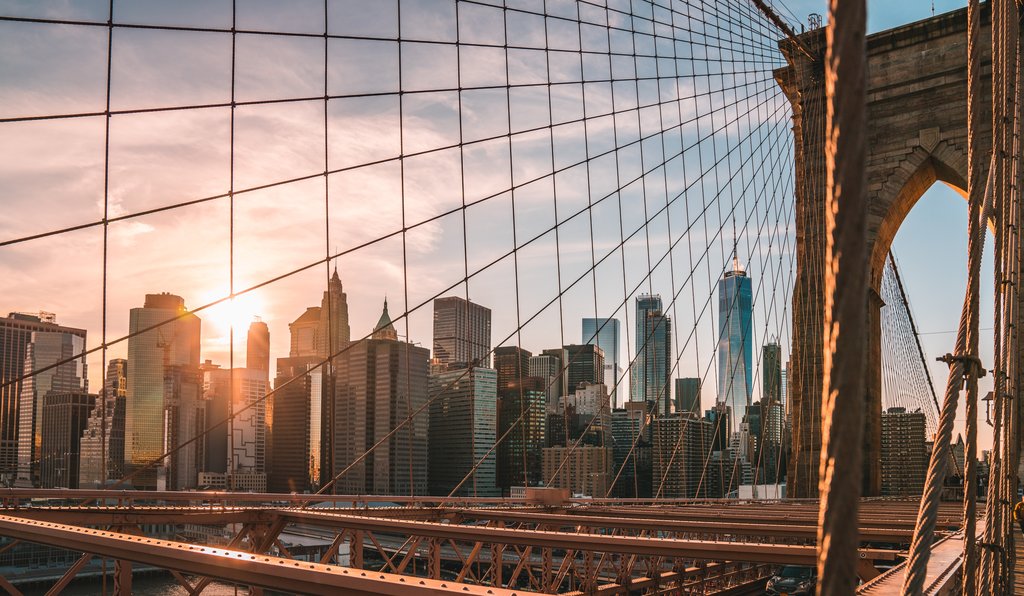 Walk along the Brooklyn Bridge
————————————-
One of the most famous sights in the city, the Brooklyn Bridge was the longest suspension bridge in the world when it was constructed in 1883. You can experience both the bridge and its spectacular views by taking a walk across it on the pedestrian pathway. During the walk, you'll have panoramic views of the downtown cityscape and waterway, perfect for taking great photos. It's best to visit early to avoid the crowds.
Whether you're looking for sightseeing or a quiet trip for rest and relaxation, New York has a range of free experiences and attractions for all interests. When you're planning your trip, take a look at cheap New York holidays and more things to do in New York from Expedia to save even more on your trip."
More Articles With Vacation Ideas