By Expedia Team, on January 1, 1970
Sustainable Tourism and Slow Travelling in Spain
"**Sustainable tourism and slow travel have sealed their place as a popular trend that's here to stay. It's meant to be an alternative to the mass invasion of destinations that are negatively affected by the huge influx of visitors.
Places that are affected include Venice, Paris, London and Barcelona to name just a few. Tourists wanting to visit these cities mean the destinations struggle to cope. This massification can become so intense that it causes locals in the city to begin to reject tourism.
This also means that tourists are unable to really get to know the destinations they visit, and have to put up with long hours of queues, crowded streets and saturated tourist attractions, waiting hours in line to spend just a few minutes at the actual monument they want to see.
This has led certain countries and popular cities to adopt measures to reduce the impact of this mass tourism. This can include limits to numbers of cruise ships, daily quotas of visitors to certain attractions, or prohibiting filming or photographing monuments to make sure people can easily access the area.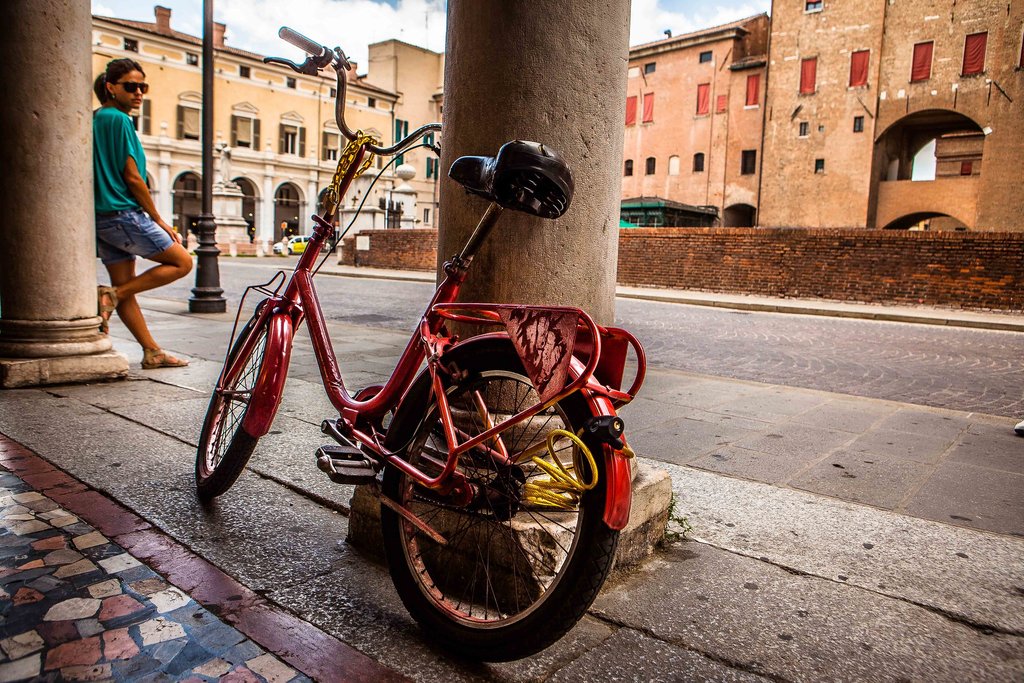 Responsible tourism in Spain
—————————-
Spain has already seen towns and cities sign up to this alternative of slow travel and eco-tourism. These concepts invite travellers to forget the rules and standards set by the traditional tourist industry. In return, you can truly enjoy holiday destinations in a quieter, more conscientious and more sustainable way.
It's time we brought a new mentality to the way we travel. We need to let the places we visit impact us rather than us impacting the places. This method of tourism has a more minimalist focus, with a zero-waste approach.
The truth is that those who embrace the premises of sustainable tourism say they feel more connected to the environment, enjoy more experiences, feel greater empathy with the locals, discover more about the culture of their destination and get more out of their holidays as they stop fretting about the clock.
Spain offers no end of destinations where you can enjoy this experience. These are towns and cities that in some cases have been recognised as being among the most environmentally friendly in Europe.
This has been made possible thanks to initiatives and policies aimed at strengthening sustainability and reducing our environmental footprint. Throughout Spain you'll find places that have been classified as nature parks or biosphere reserves.
These decisions by local and national authorities, along with the support from the public, mean that visitors are adapting to the concept of slow travel, and valuing and respecting their destinations while enjoying the tranquillity they have to offer. Minimalist life and zero waste also make for more enriching experiences.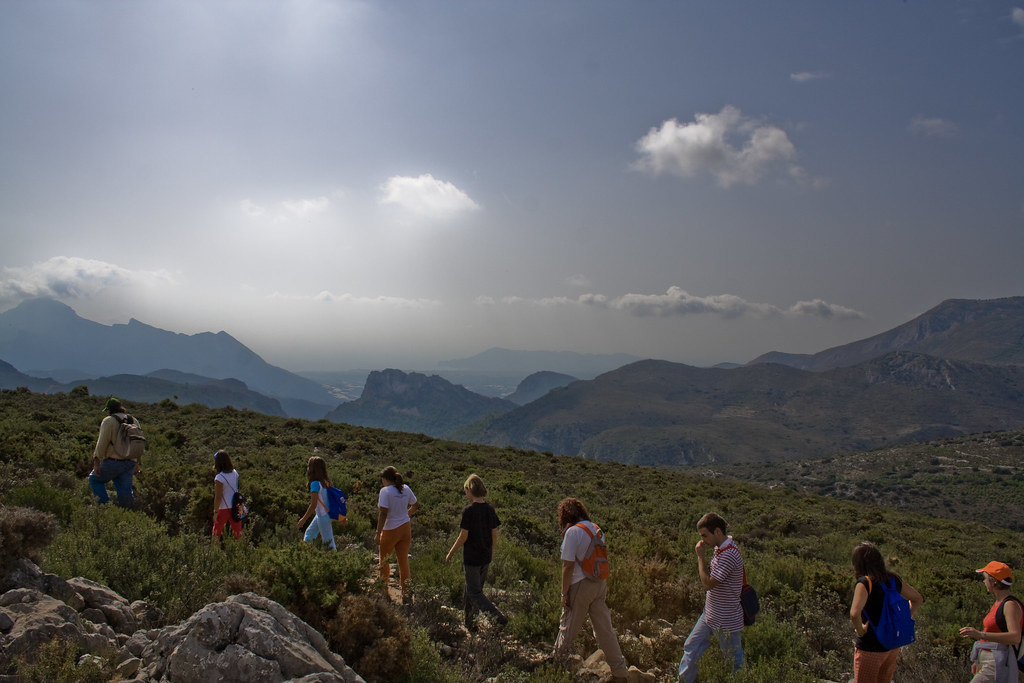 Sustainable tourism destinations in Spain
—————————————–
You don't have to leave Spain to find exciting opportunities to enjoy this type of tourism, with a focus on quality of life. What's more, this type of towns and cities allows visitors to become part of the surroundings, to follow in the footsteps of the locals and to get to know the destination in depth, without having to put up with the stress and speed that comes with mass tourism.
Now, it's time to take a look at some of the most interesting options for lovers of eco-tourism in Spain. Here are just a few; you'll see that you're spoilt for choice!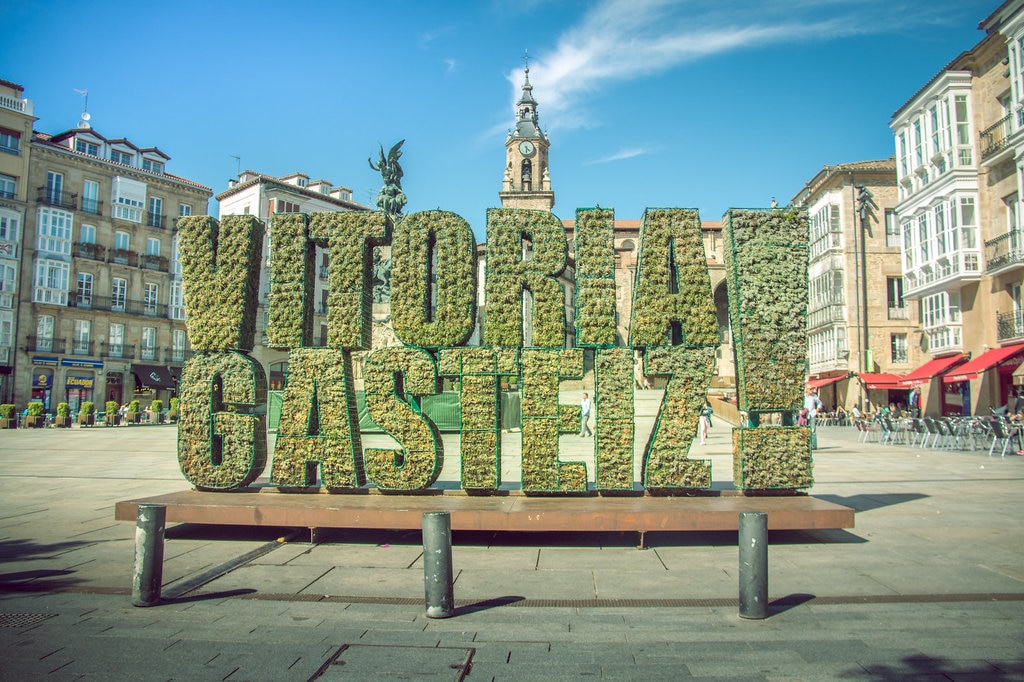 ### Vitoria
For over a decade now, Vitoria, the capital city of the Álava province, has dedicated efforts to transforming its environment. Local authorities alongside companies and the public have committed to sustainability, leading the city to be officially recognised as a "Biosphere Responsible Tourism" destination.
This distinction, enjoyed by around a hundred destinations around the world, is awarded by UNESCO to locations that have committed to offering options for tourism that respect the biosphere.
What's more, Vitoria City Council is working on a Tourism Master Plan that covers the period up to 2020. This paper aims to strengthen responsible tourism and promote the city's environmental attractions.
If you decide on a getaway to this destination in the Basque country, you'll also be interested to know that as recently as 2012 it was named "European Green Capital". The European Green Capital Award is awarded by the European Commission to the cities most involved in caring for the environment and improving the quality of life of their inhabitants.
Lovers of slow travel and eco-tourism will enjoy the Green Ring, a route covering more than 30 kilometres of landscaped areas, parks, forests and wetlands surrounding the town.
Trekking and cycling have taken on a major role in the zero waste tourism on offer at Vitoria. The city centre is well adapted to bicycles, meaning it's easy to cycle around. There are plenty of bike lanes to take you to the most interesting spots:
– nLanalmendra,nor the "almond", is the name given to the old quarter, behind the 11th-centurynmedieval walls, and is home to plenty of remarkable buildings from the 15thncentury.
– nLa Plaza de la Virgen Blanca. NearnPlaza de España, here you'll find something that has gained some notoriety fornthe city across Spain: the city name written out in a 3D topiary feature.
– n**The Green Ring. One highlight is thenSalburua wetlands, where you'll find the Nature Interpretation Centre.
– n**The Murals Tour. The city centre is full ofnmurals with urban art. This project saw locals take part and the result is anspectacular route.
n
Finally, you'll want to book a guided bicycle tour of La Rioja Alavesa. The green routes offer you the chance to explore fascinating natural surroundings as well as delicious local cuisine, perfect in an area with its own Denomination of Origin for wine.
Discover the area for yourself by staying in a hotel in the centre of Vitoria.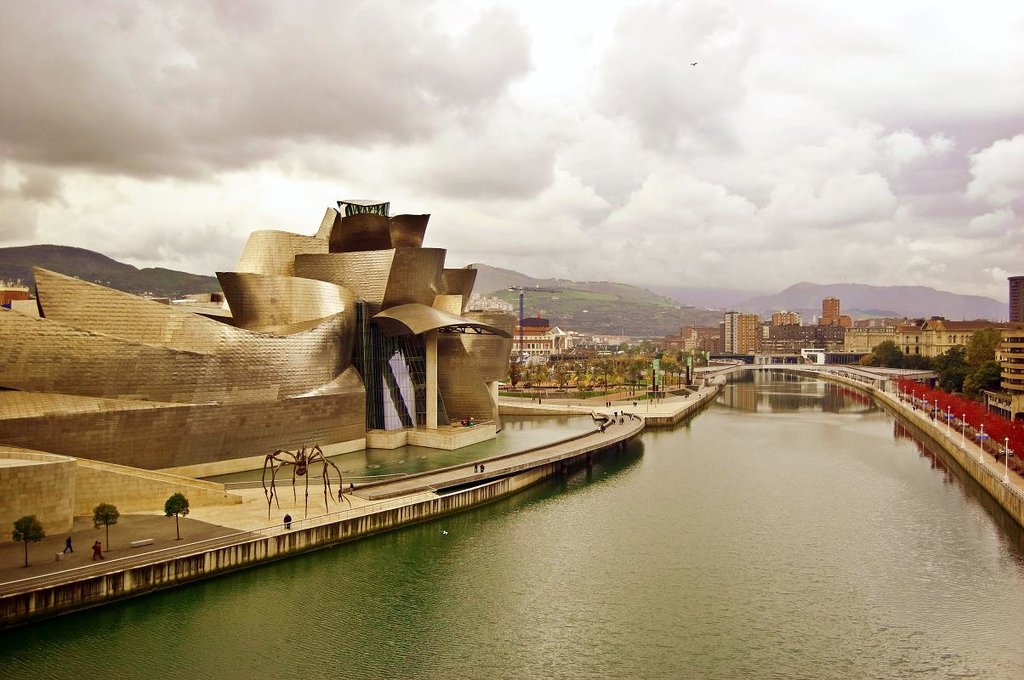 ### Bilbao
Gone are the years when industry saw pollution fill the skies and waters of Bilbao. The city is unrecognisable thanks to the many changes undertaken as a result of the financial crises.
This city in the Basque Country is now a destination committed to eco-tourism, and is pioneering initiatives such as offering contracts to businesses to enhance sustainability. Collaboration between local institutions and the public have resulted in the ideal environment to enjoy responsible tourism.
The capital city of Bilbao recently passed a Tourism Action Plan for 2019-2025. Over 90 projects have been planned with the aim of strengthening the tourism sector with a more sustainable approach.
One of the greatest attractions for visitors committed to the minimalist lifestyle and who respect the environment are the many options for getting around.
The programme called "Train and Bus. Let us take you there" spearheads promoting public transport. To this end, the fleets of these vehicles has been greatly enhanced. They've also opted for the cleanest, most ecological options.
There are currently 16 tourist routes that use this transport system. These routes will allow you to explore the Greater Bilbao Area and some of the more interesting nearby towns, such as Urdaibai and Durangaldea. The train, bus and subway are all ready to get you where you need to go.
So, let's take a look at some activities you won't want to miss on your trip to Bilbao:
– n**The Guggenheim Museum. The city's crownnjewel. The architectural value and quality of its art collections arensecond-to-none.
– n**The Market of San Antón. The largest innEurope, this covered market spans over 10,000 m2.
– n**The Old Town. The traditional alleys andntaverns are sure to win you over.
– n**Enjoy some pintxos. Pintxos,ntraditional Basque food eaten as snacks alongside your drink, are the perfectnexcuse to stop along the way and take in the local culture.
– n**The Txakoli Route. This is one ofnthe latest additions to the sustainable tourism offerings in the area. Enjoy anwhole journey where this white wine is the star of the show.
– n**A ride on the estuary. Seeing the city fromnaboard a boat can be spectacular, especially if you go at night.
n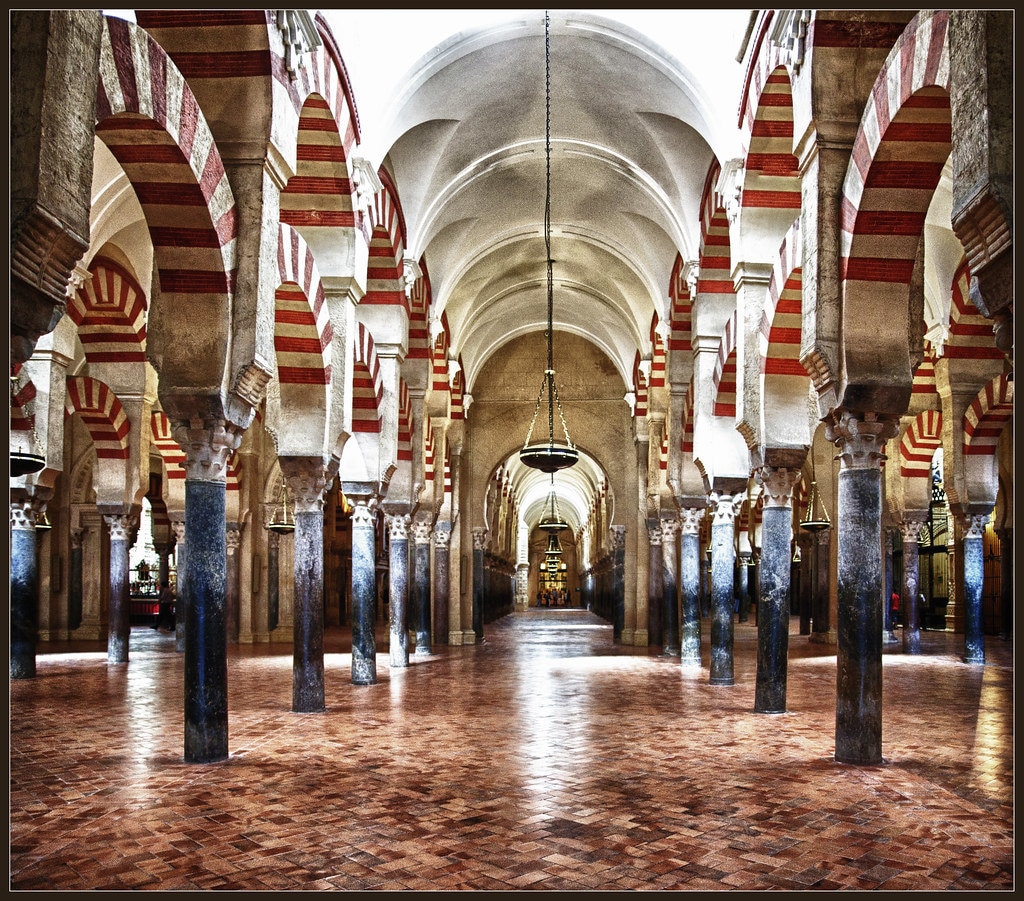 ### Córdoba
The Muslim capital of Andalusia has had to rethink the type of tourism it offers. Over the last few years, mass tourism has led to a rise in misgivings among locals towards tourists.
The people of Córdoba complained that the high influx of tourists was upsetting the balance between locals living their lives and tourism. The streets of the city centre and the areas surrounding its most important monuments were put under huge strain because of the large crowds.
Local government, institutions, businesses and organisations decided to take action and thanks to their joint determination, they've managed to transform Córdoba into a destination that embraces the trend of slow travel and responsible tourism.
The result has been a spectacular transformation. As well as making it much easier to reach Córdoba thanks to railway connections, they've also committed and invested to eco-tourism and zero waste.
Visitors are clearly impressed with the change to sustainable tourism. The historic old quarter is now completely vehicle-free, allowing you to enjoy a unique experience in a charming city whose charms are sure to win you over.
– n**La Mezquita-Catedral. The treasure of the city of Córdoba. Along with the Alhambra innGranada, this is definitely one of the greatest exponents of Andalusiannarchitecture. A cathedral that was once a mosque, visitors definitely won'tnwant to miss this treasure.
– n**The Roman Bridge. This is the first bridgenbuilt in Córdoba and dates back to the first century. It is now pedestrianised,nmaking it the perfect place for a relaxed stroll as you take in the spectacularnviews of the Guadalquivir River.
– n**La Plaza de lanCorredera. This is the only square-shaped plaza in Andalusia. Nearby is thenSánchez Pecha marketplace, an ideal place to try some of the local seasonednolives. This square is also a great place to stop for a drink in one of thenmany bars that flank its sides.
– n**La Judería. LanJudería, or the Jewish Quarter, is perfect for really appreciating thenvehicle-free old quarter. The Jewish Quarter of Córdoba is a charming mishmashnof narrow streets and alleyways. It consists of the area of the city inhabitednby the Jewish community between the 10th and 15th centuries.
– n**The Synagogue of Córdoba. It is the onlynJewish quarter from that period that is still preserved to this day in thenwhole of Andalusia. In Spain, there are only three temples related to this typenof building that remain standing today. Make sure to take in the adornments onnthe buildings, and the set of inscriptions dating from the 14th century. It'snimpossible not to fall in love. Visitors should be aware that citizens of thenEuropean Union enjoy free entry.
– n**Los Patios.nThe best time to visit Los Patios is in the month of May. However, theyncontinue to shine with singular beauty all year round. Take in the surroundingsnfrom inside these traditional houses. Its owners are proud to keep up thenplants and flowers all year round.
– n**Las Tabernas.nWhile wandering around the city, make sure you try some typical dishes fromnCórdoba in some of the many typical taverns to be found along the way. The _salmorejo_nfrom Córdoba, flamenquín and the local aubergines, which are fried andnsprinkled with cane honey, are the perfect accompaniment for a glass ofnMontilla-Moriles wine.
n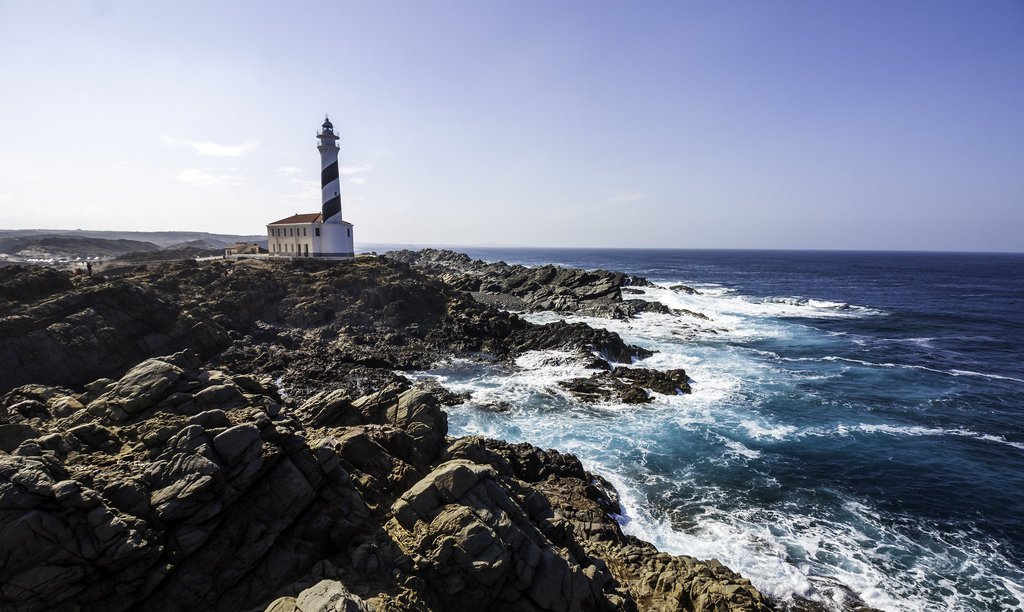 ### Menorca
This destination in the Balearic Islands differs from the rest of the archipelago as it enjoys Biosphere Reserve status. Responsible tourism is not just an option here; it's actually an obligation, meaning tourism here is more likely to be eco-tourism.
In fact, travellers who love sustainable destinations should know that Menorca has joined the Spanish Eco-tourism Association. This encourages a type of tourist that is more committed to the protection of protected areas.
Places such as the Biosphere Reserve and the Albufera des Grau Nature Park will benefit from actions linked to zero waste and, of course, to the development of initiatives based on eco-tourism.
We should also highlight efforts by the local administration, business institutions and citizen groups. Thanks to their firm commitment, they have managed to keep this small island a paradise worth visiting with a slow mentality.
Travellers to the island can enjoy the opportunity to take part in activities outside of the typical commercial activities associated with mass tourism. Outdoor painting workshops, horseback riding, hiking trails, bicycle routes, adventure sports, wine and cuisine experiences, craft shops, etc.
– n**Spectacularnbeaches. This small island destination has someof the most wonderful beaches in Spain. Whatnmakes the island truly unique is that you can often visit these coves of finensand and sparkling turquoise waters on your own. Even in high season you cannfind a tranquil spot to enjoy the unique, well-preserved surroundings.
– n**Visiting Ciutadella. This is undoubtedlynone of the most special towns in Menorca. This tranquil destination is perfectnfor enjoying a pleasant stroll through the narrow streets and alleys, brimmingnwith beautiful Gothic buildings.
– n**Talayotic culture. If you like prehistoricnruins, then this is for you. More than 1,500 archaeological treasures are to benfound on the island. These monuments, navetas (chamber tombs) and funerealncaves are more than three millennia old. The rich Talayotic Civilisation leftnbehind such sites as Torralba d'en Salord, Les Taulas de Trepucó and La Navetandes Tudons.
– n**Maó. Set aside a few hours to explore thencapital of the island. Maó has a spectacular port and a huge promenade with allnsorts of leisure offerings.
– n**Camí de Cavalls. A unique natural setting. This route covers a distance of some 200nkilometres and serves as a link between the beaches of Menorca. It's perfectnfor hiking or booking a horseback ride.
– n**Route of the Lighthouses. There are sevennlighthouses in Menorca that offer a unique way to visit other parts of thenisland. The Favàritx lighthouse, in Maó, is one of the most visited, but it'snalso well worth visiting the others. Some of them, like the one on Aire Island,nwill see you taking a taxi boat.
– n**Gastronomy. Don't miss the opportunity tonenjoy Menorca's wonderful cuisine. There are plenty of delicious dishes waitingnfor you, from the famous sobrassada to the delicious Maó cheese or lobster caldereta.
n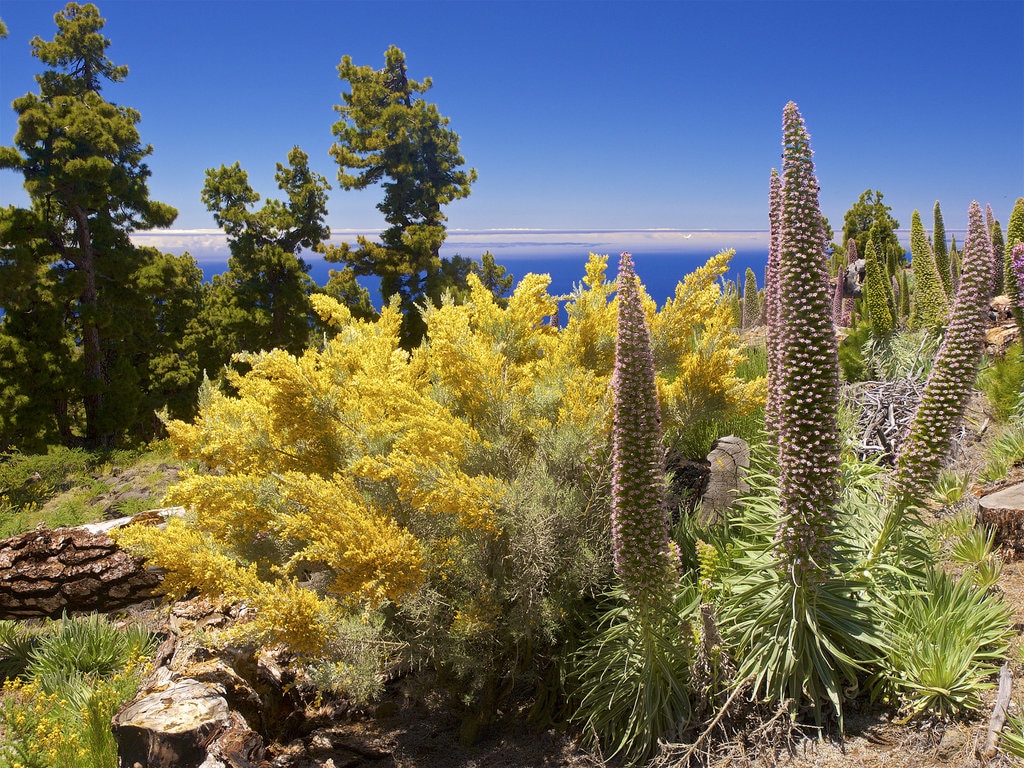 ### La Palma
There is no doubt that the Canary Islands are a little piece of paradise on Earth. However, there are some places you won't want to miss, especially if you're one of those travellers who's committed to sustainability.
This is the case of La Palma, one of Spain's natural treasures. As a Biosphere Reserve, you can get an idea of how important the environment is for this island. It's the perfect place to enjoy eco-tourism.
Let your adventurous side loose and get ready to experience the natural surroundings of the northwesternmost island of the Canaries archipelago. This colossal formation of basaltic rock is bathed in the humid winds from the Atlantic. We should highlight the extensive pine reserves, the extraordinary laurel forests and the infinite colours of this volcanic landscape.
With credentials like these, it's hardly surprising that tourists interested in ecosystems, natural surroundings and adventure activities fall in love with Palma, which is well deserving of its nickname, La Isla Bonita.
This important part of Macaronesia is home to no end of spots you won't want to miss as you enjoy a slow travel experience with an ecological twist.
– n**El Roque denlos Muchachos. This volcanic peak makes La Palma the highest island in the world.nIf volcanoes are your thing, you should make sure you check out the half dozennof them that are divided between Cumbre Nueva and Cumbre Vieja.
– n**Caldera de Taburiente. Located in the centre of La Palma, this place is sure to impress.n8,000 metres wide in the heart of the National Park.
– n**Taburiente Beach. This beach is nearnCaldera de Taburiente. Here, you'll find a rugged stretch of coastline, with annimpressive morphology suitable for lovers of the wild outdoors.
– n**Fuencaliente. This area can be found on thenfar south end of the island. It has been the most active volcanic zone. Thenlast eruption was in the 1970s. Its black volcanic sand is ideal for growing antype of grape that the locals turn into one of the most delicious wines of thenCanary Islands. It's said that Shakespeare himself extolled the wine's virtues.
– n**Hiking. Inhabitants of the island havenreally made the most of the traditional paths of La Palma and put them to usenas hiking trails. This has earned the island recognition as the world's FirstnSustainable Tourism Destination. This award is granted by Unesco, through thenInstitute of Responsible Tourism.
– n**Star quality. Of course one of the mainnhighlights is the opportunity to gaze upon some of the clearest skies in thenworld. La Palma is the ideal place to see the stars.**
n
As you can see, Spain has plenty of options for sustainable tourists. All you need to do is decide which one strikes your fancy and prepare to enjoy a more responsible experience."
More Articles With City break