By Expedia Team, on October 24, 2019
Places for Day Trips near Glasgow
"Glasgow has plenty of appeal on its own, such as Victorian art and art nouveau architecture, fascinating historic sites and a legacy of shipbuilding. If you want to explore the area around Glasgow, however, you'll find some of Scotland's most intriguing treasures and historic sites.
Here are the top day trips near Glasgow: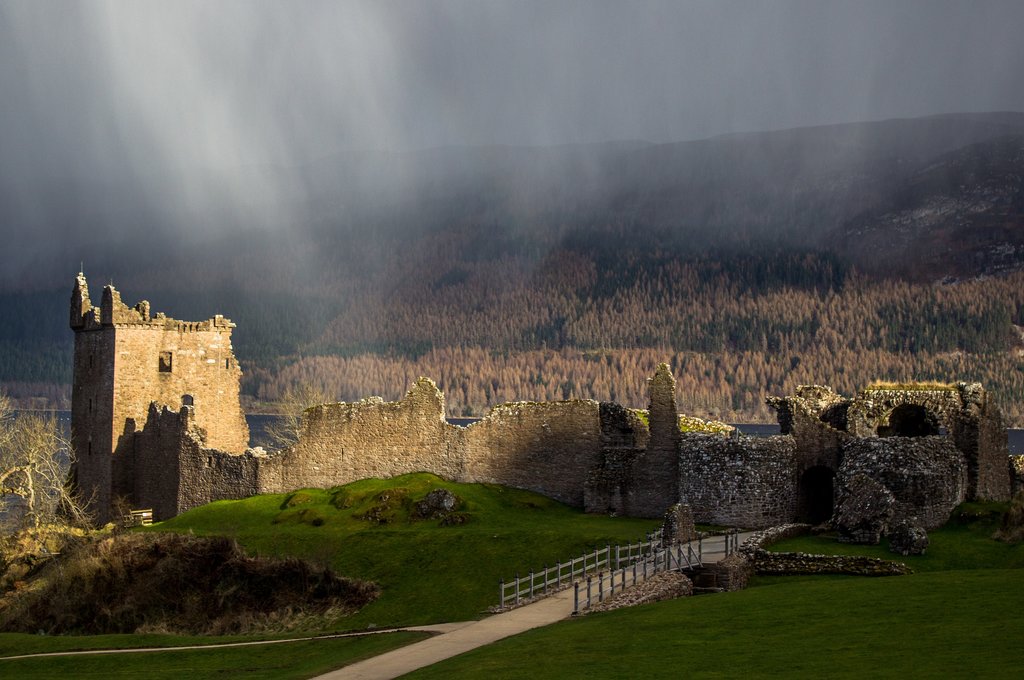 Loch Ness
———
One of the top day trips near Glasgow is Loch Ness. The body of water is a famous landmark, due to its mysterious waters and the legend of a serpentine leviathan, the Loch Ness Monster, that's rumoured to live below its surface. The entire region has numerous myths and legends of magic and wonder, but you can also see gorgeous ancient castles, spectacular waterfalls and historic sites set against the magnificent scenery of the Highlands.
Glencoe
——-
If you're looking for a relaxing day trip, Glencoe is a great choice. Nestled deep in the Lochaber Geopark in the Highlands, Glencoe is a diverse landscape of ancient valleys and towering peaks that were carved by glaciers and volcanic eruptions. Located on the banks of Loch Leven, the Glencoe village is a charming base for exploring the area. You can spend time exploring the heart of the volcano and learning about the formation of the mountain peaks, sea kayak on Loch Leven, explore the wonders of the Geopark or wander the Highland landscape to catch a glimpse of Scottish wildlife.
Inveraray
———
Located on the banks of Loch Fyne, Inveraray is a traditional country town that's ideal for a rejuvenating day trip. You'll find plenty of unique attractions in Inveraray, but one of its most intriguing is the Inveraray Castle. The former royal burgh and the ancestral home to the Duke of Argyll brings visitors from all around to see its stunning gothic revival architecture and tranquil surrounding gardens. Inside, you can see rooms with a vast collection of weaponry, such as swords and muskets.
Loch Lomond
———–
Loch Lomond is a freshwater loch between the lowlands of Central Scotland and the Highlands. The picturesque loch has many islands and is a popular leisure destination for water sport enthusiasts and outdoor enthusiasts, making it ideal for a day trip. You can enjoy boating and water sports like canoeing, paddleboarding, wakeboarding and water skiing, or take a ride on a paddle steamer for views of the countryside. You could also fish or cycle around the loch.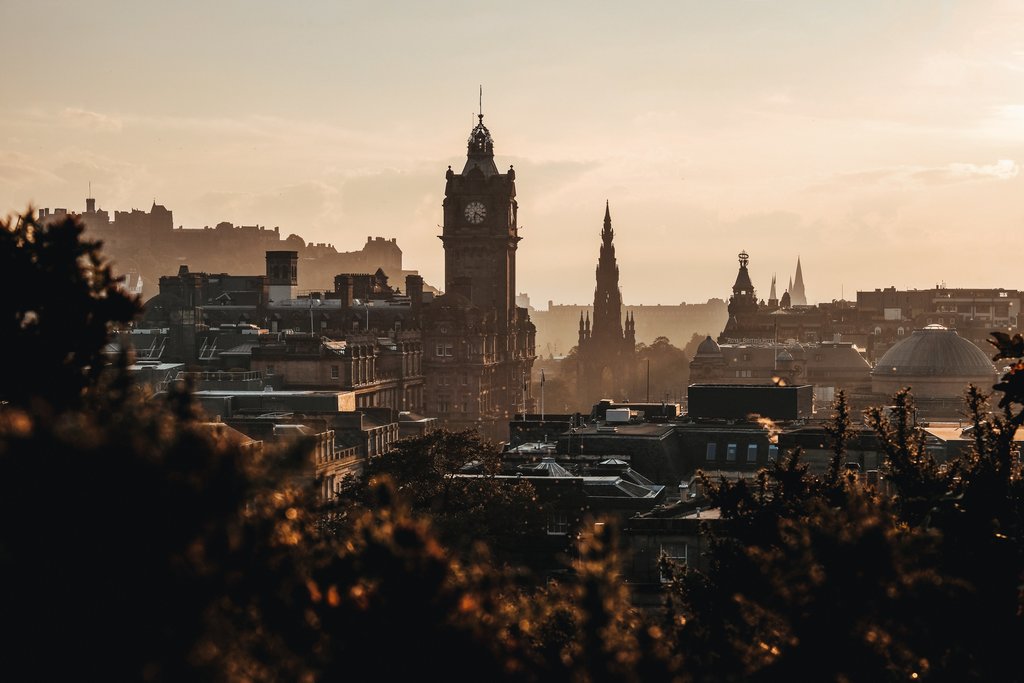 Edinburgh
———
Glasgow isn't far from Scotland's capital, Edinburgh, which is brimming with history and culture. On a day trip to Edinburgh, you can explore historic castles and palaces, shop in unique boutiques on Princes Street or George Street, enjoy live music and drinks at a pub or climb an extinct volcano. You can also take historic tours through the city's most fascinating areas to learn more about the city's unique history.
Isle of Arran
————-
The Isle of Arran is one of the country's most popular destinations and a must for a day trip from Glasgow. The island boasts majestic peaks, dramatic moorland, sheltered beaches and native wildlife like golden eagles, seals and basking sharks, which visitors can take in on nature walks and hiking trails. You can also explore ancient castles and quaint fishing harbours throughout the island, or try the local flavours with creamy cheeses, refreshing brews and delectable chocolates.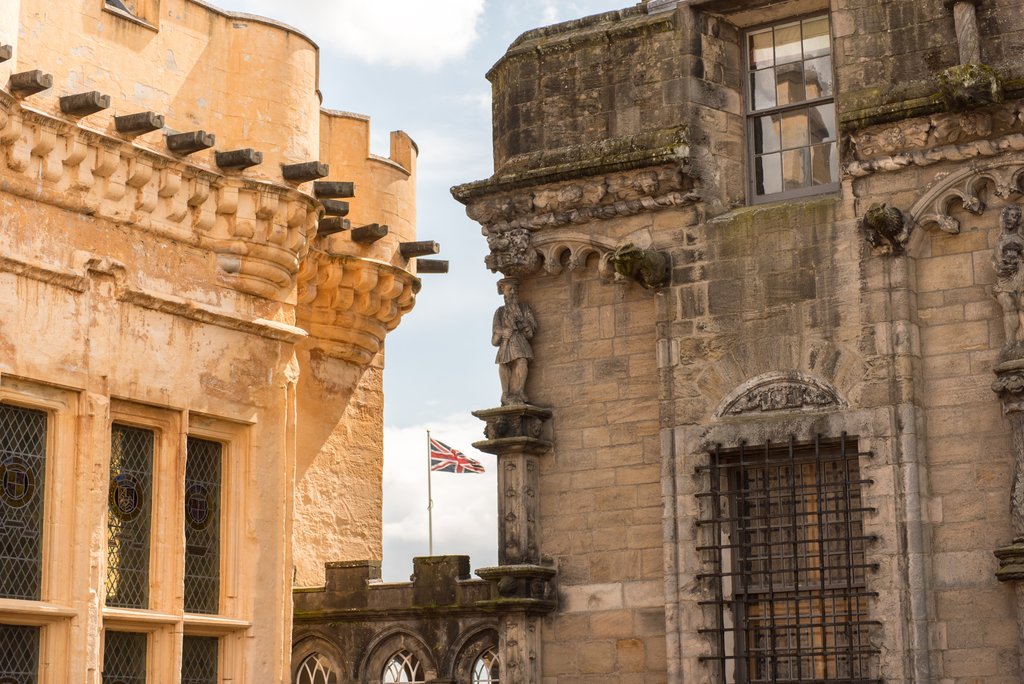 Stirling
——–
Stirling is a fascinating historic city that boasts an array of fun experiences and intriguing attractions to explore on a day trip. You can see historic sites like the majestic Royal Palace of Stirling Castle and Bannockburn, which was the site of one of the country's most important battles. If you're bringing the kids, you can visit the Blair Drummond Safari Park, which puts you in the wild with elephants and lions.
Culzean Castle
————–
Nestled on a stunning 260-hectare estate, the Culzean Castle is an opulent, fun-filled location to enjoy on a day trip from Glasgow. The castle is located on the top of the Ayrshire cliffs, which offer stunning landscape views, and you can marvel at its ornate turrets and opulent architecture. The surrounding park has a swan pond, an ice house, formal gardens and a beautiful stretch of coastline with sea caves. Inside, you'll find a massive collection of artefacts that range from lavish period furnishings to military flintlock pistols.
Benmore Botanic Garden
———————-
The Benmore Botanic Garden is a great day trip for nature lovers. The fine garden is renowned for its rhododendrons and conifers that flourish in the mountain climate, and you can explore a diverse collection of flora from around the world. Some of the garden's most prized treasures include giant redwoods, Douglas fir, scots pines and monkey puzzles. The garden is home to a lot of native wildlife as well, such as red squirrels and sparrowhawks.
Dumbarton Castle
—————-
The Dumbarton Castle is a stunning fortress on the north bank of the Clyde. The stronghold dates back to the 6th century and was vital to the ancient kingdom. Much of the castle has been reduced to a dungeon and gateway, but you can see Georgian artillery fortifications, the Governor's House and stunning views of the water and Port Glasgow from White Tower Crag.
If you're planning a trip to Glasgow, be sure to take a day trip to one of these exciting locations to experience Scottish culture and history. To make the most of your experience, visit Expedia to check out Glasgow hotels and prepare for your trip!"
More Articles With City break