By Expedia Team, on June 19, 2020
Los Angeles to Chicago: The ultimate Route 66 road trip
"It's been sung about, written about, and portrayed on the silver screen. Route 66 is surely the most iconic road in the world, running 2,448 miles from Chicago to Los Angeles and cutting through eight states en route. Known as the 'Mother Road', Route 66 stars in novels like Steinbeck's Grapes of Wrath, hit songs typified by 'Get Your Kicks on Route 66' and even video games like Grand Theft Auto, granting it a very special place in our collective imaginations.
If you've never fantasised about hopping behind the wheel of a red convertible and zooming through the heartlands of America on Route 66, we'll eat our cowboy hats. If you have, it's probably high time you turned those daydreams into reality, planned your trip, arranged a hire car in Chicago or LA and got your motor running…
Which direction?
—————–
So, which direction are you going to drive the Route? Will you arrange car hire in Los Angeles and drive east or land in Chicago, rent a car and head west? The choice is yours! Whichever option you pick, we provide access to affordable, convenient car hire up and down the Route.
Most drivers tend to drive east to west, arranging car rental in Chicago before heading out to the coast and the culmination of their epic road trip. This isn't just about tradition, it's also about daylight hours – as you travel west you cross time zones, earning three extra hours of daylight as you go. You also drive largely with the sun at your back, minimising glare. But there are plenty of good reasons to drive from west to east too, such as getting a different perspective and meeting convenient flights.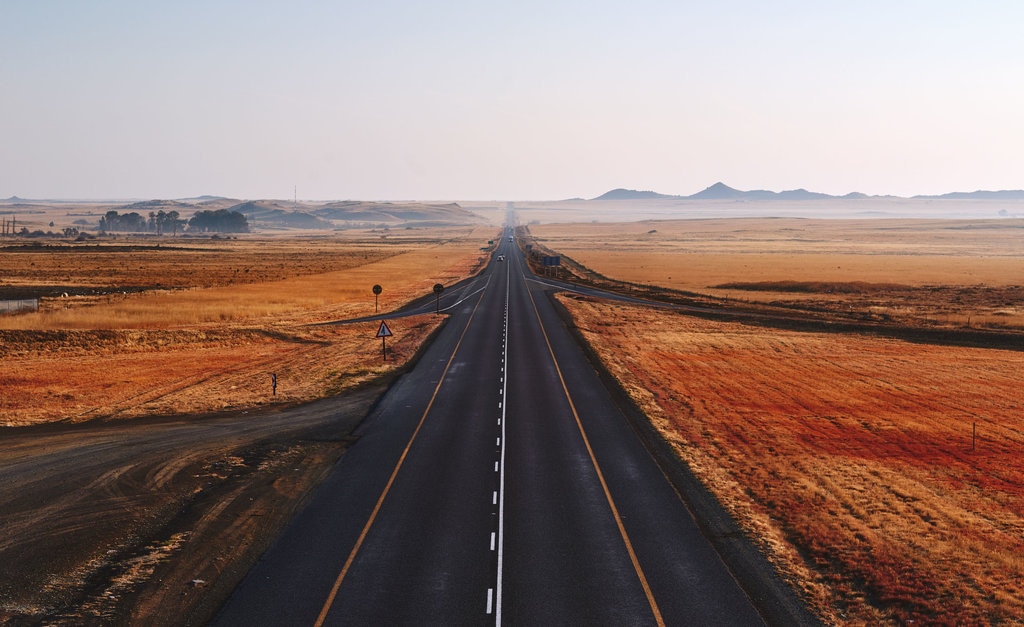 How long to plan for
———————
There's so much to see along Route 66 that if you're wondering how long to spend driving through it, the answer is usually "as long as you've got" (within reason). Some roadtrippers devote a full month to the journey to ensure they really make the most of all the sights and adventures to be had along the way. At its fastest pace (without feeling serious driving pressure), two weeks should be enough for a fairly whistlestop tour.
Which cities to visit
———————-
With a huge swathe of America to explore on your trip along Route 66, it can be tough to know where to stop and how to divide your time. A few must-see cities along the way include St Louis, Oklahoma City, Amarillo, Santa Fe (just an hour's detour off the Route) and Albuquerque.
There are many other cities along the route, such as Springfield, Missouri and Flagstaff, but with so much to see on the way, some destinations can be skipped over pretty painlessly.
Where to stop
————–
Outside of the cities that pepper the Mother Road, a smorgasbord of Americana awaits adventurous roadtrippers. In fact, it's usually the little gems you stumble across along the way that really make the experience worthwhile. A few better-known spots that deserve some time from your schedule include:
– Petrified Forest National Park in Arizona
– Grand Canyon National Park
– El Garces in California
– Santa Monica Pier
– Ambler's Texaco Gas Station
– Litch Historical & Mining Museum in Kansas
– The world's largest rocking chair in Missouri
– Saint Joseph Church in New Mexico
– The oldest church in the US (San Miguel Mission)
– Route 66 Museum
– Cadillac Ranch in Texas
– And much, much more
Where to stay
————–
There are some fantastic spots to stay along Route 66, especially if you have a larger budget and a tight schedule you can stick to. If you're on a looser trip with a smaller budget, you'll find no shortage of affordable accommodation as you travel.
Some of the most iconic overnight stops on the Route include the insanely kitsch Wigwam Motel in San Bernardino (where you can stay in a concrete wigwam built in 1949) or hotels near Roy's Motel & Cafe in the middle of the Mojave Desert. You must also have a look at some accommodations in Amarillo, and El Rancho in Gallup (which put up movie stars who filmed Westerns in the area in the 1930s and 1940s)."
More Articles With Itineraries