By Expedia Team, on November 27, 2017
Blogger Picks: Hotels with Cookery Classes
"Ever found yourself studying, tasting and pulling apart an amazing dish to work out how it was made? World-class chefs share their culinary secrets with us ordinary folk in cookery classes that refine skills and teach new techniques. These top foodie bloggers pick hotels with, or near, cookery classes that'll have you whipping up Michelin-worthy dishes in no time.
Our panel
– Katy Clarke, Untold Morsels
– Andrew, Fork and Foot
– Annette White, Bucket List Journey
– JB & Renee, Will Fly For Food
– Megsy, Food Fun Travel
– – – – – –
Relais Borgo Santo Pietro, Siena, Tuscany
——————————————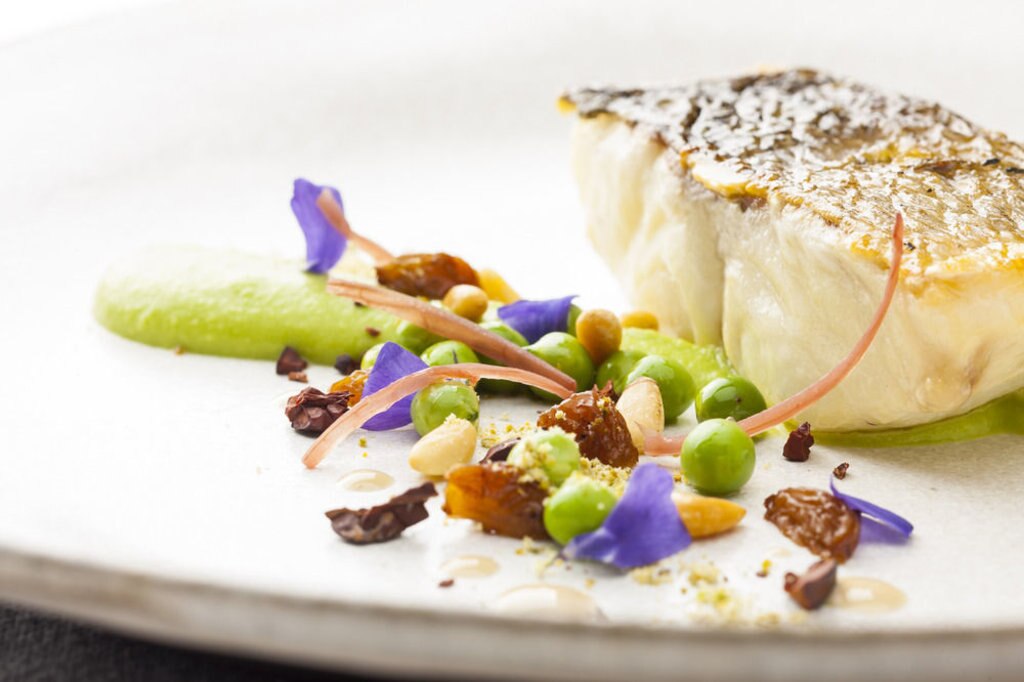 Chosen by: Katy Clarke from Untold Morsels
"Immerse yourself in the Italian countryside at the luxurious Relais Borgo Santo Pietro in Tuscany. This boutique family run hotel offers a sanctuary of calm in a beautifully restored 13th-century villa, and the opportunity to learn farm to table cooking under the guidance of a Michelin starred chef."
If you want to see more hotels in Siena, visit our Siena hotels page.
– – – – – –
Pavilion Hotel, Phnom Penh, Cambodia
————————————-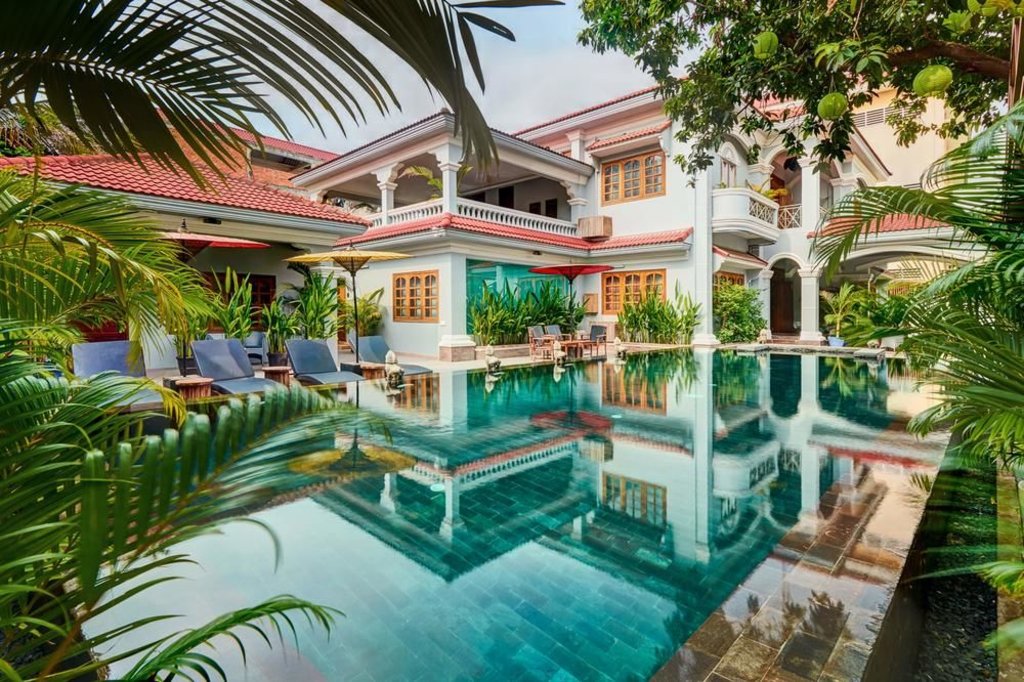 Chosen by: Andrew from Fork and Foot
"The Pavilion Hotel is an oasis of solitude amid the bustling streets of Phnom Penh. Its central location makes it the perfect choice for travellers wanting to explore the Royal Palace or Tuol Sleng by foot. Even better, it's just around the corner from Restaurant Frizz and their authentic Khmer cooking classes."
If you want to see more hotels in Phnom Penh, visit our Phnom Penh hotels page.
– – – – – –
Meadowood, Napa Valley USA
—————————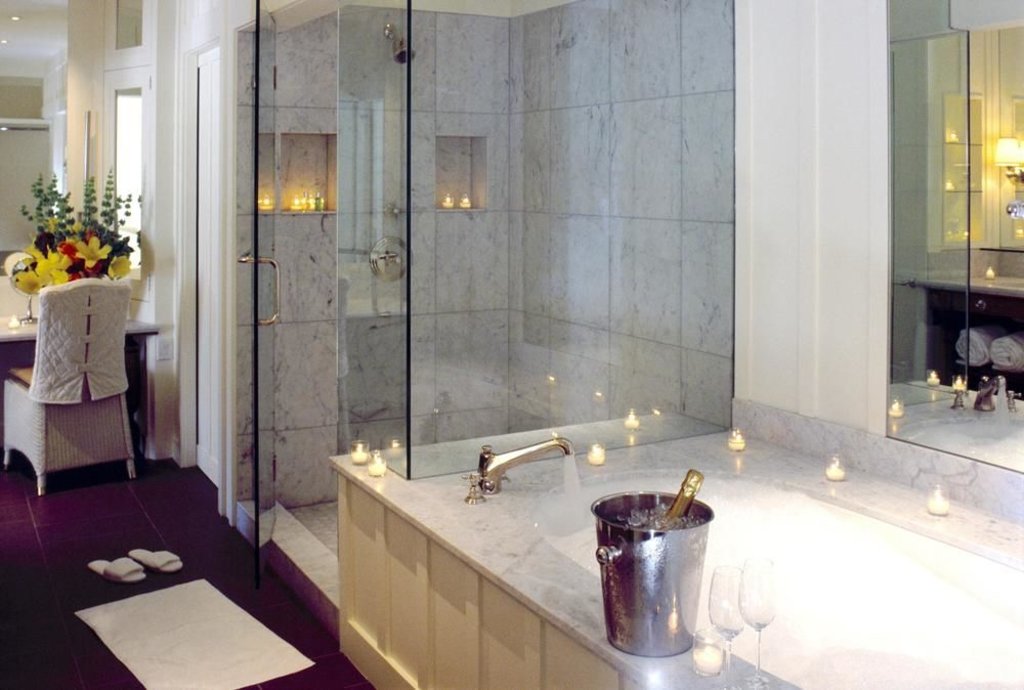 Chosen by: Annette White from Bucket List Journey
"The iconic restaurant at Meadowood in Napa Valley, California is one of the few 3-starred Michelin restaurants in the United States. It specialises in building relationships with local artisans and farmers, then shares the bounty in expertly prepared plates that are sure to make your mouth water. Take your dining experience at Meadowood to a different level by booking a culinary experience that will have you whipping up recipes like a master chef. These tailored cooking classes will not only hone your current skills, but also teach you new techniques. The best part? You get to eat what you make."
If you want to see more hotels in Napa Valley, visit our Napa Valley hotels page.
– – – – – –
Hoi An Historic Hotel, Vietnam
——————————-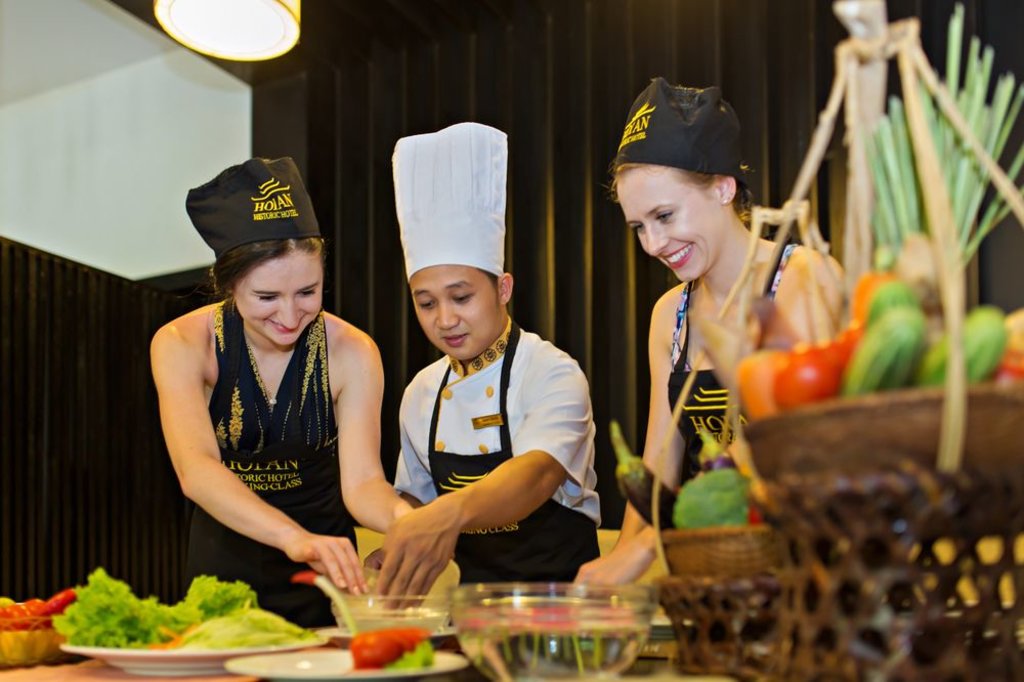 Chosen by: HB & Renee, Will Fly for Food
"Ren loves to cook, so taking a cooking class in Hoi An, Vietnam is a must. I did a good amount of research, and one of the places that made my shortlist was Hoi An Historic Hotel. It's a beautiful 4-star hotel just at the edge of the ancient town. It offers very reasonable 3-course cooking classes."
If you want to see more hotels in Hoi An, visit our Hoi An hotels page.
– – – – – –
Casa Lecanda Boutique Hotel, Merida, Mexico
——————————————–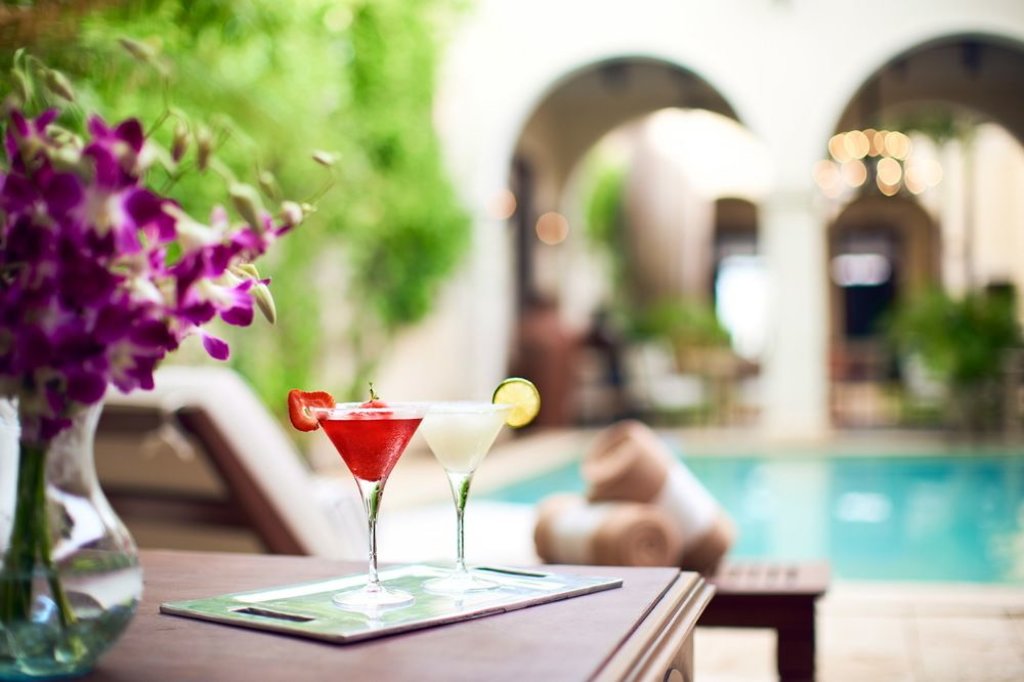 Chosen by: Megsy, Food Fun Travel
"For a foodie getaway to the Yucatan region of Mexico, we recommend Casa Lecanda. Get an authentic taste of Mayan and Yucatecan cuisines, plus make these dishes yourself with a local chef. Visit the provincial markets and choose your own menu, or have the chef pre-plan a meal based on seasonal ingredients and your personal preferences. An unmissable experience."
If you want to see more hotels in Merida, visit our Merida hotels page."
More Articles With Food & wine
13 of Europe's Best Rooftop Bars
Using customer review data, Expedia has found the best hotel with a rooftop bar for your next trip, when we're able to enjoy the sunsets again.