By Expedia Team, on October 16, 2014
Bilbao: Art, style & gastronomy in Northern Spain
"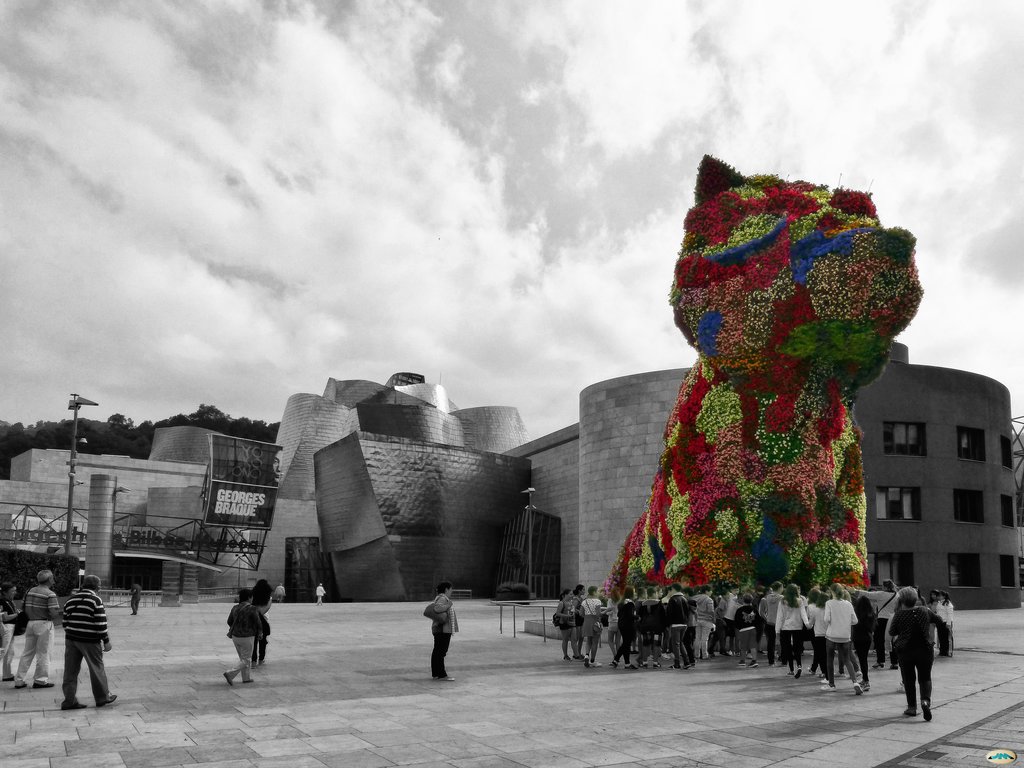 **Its name in the Basque language is actually Bilbo, and today we can confirm that this city next to the Spanish-French border has transformed itself by embracing art and gastronomy. Even though Bilbao is not culturally a historic city, it definitely has its soul. Not many cities have that great mixture of jewels of Art Nouveau, cultural and social life (the vast selection of bars and restaurants with modern Basque cuisine will leave you speechless). Whether you have decided to visit because of the pintxos or perhaps because you are following Frank Gehry's footsteps… Bilbao has all the good things to make you fall in love with it.
Image:The Guggenheim museum by [Juantiagues](https://www.flickr.com/photos/juantiagues/14317321267/in/photolist-6rSqbm-ajscMu-6fUeQA-7ZQqgx-2PEwrb-5avTga-kK9LDN-afTWqF-nPb1NF-6g5sYP-n3Wg5q-n319vH-nh8jWx-n7jWx1-5Yy1L6-kK8gWP-6g7o29-kK9Bto-9oZRYH-kK9DrG-7Gorc2-nvCncT-6emf9G-5nh4D5-bGcMLg-6feSMJ-n8yP51-6exTBT-6i5T4H-kK7m8D-ooFYf4-n4qiuu-975juw-rZ8Su-4vMweh-6fUCFB-7uGMH1-nhtD9J-kK7nxn-6fZqrt-cgHNy1-ai2ovq-oYQge5-nuphFC-6eoohF-9nnq7q-8yFaAk-9nnoPW-8yJkjE-8yFa4R "Juantiagues")
Art &Culture
—————-
Bilbao offers a vast selection of bridges, buildings, palaces and theatres. Travellers will find it very easy to get lost on these streets, where you're likely to find amazing architectural treasures -It's important to remember that Bilbao received the Lee Kuan Yew World City Prize in 2010. Bilbao has definitely left behind its industrial façade and has become one of the most modern towns in Spain, where almost everything is art (even the underground, which has been designed by British architect, Norman Foster).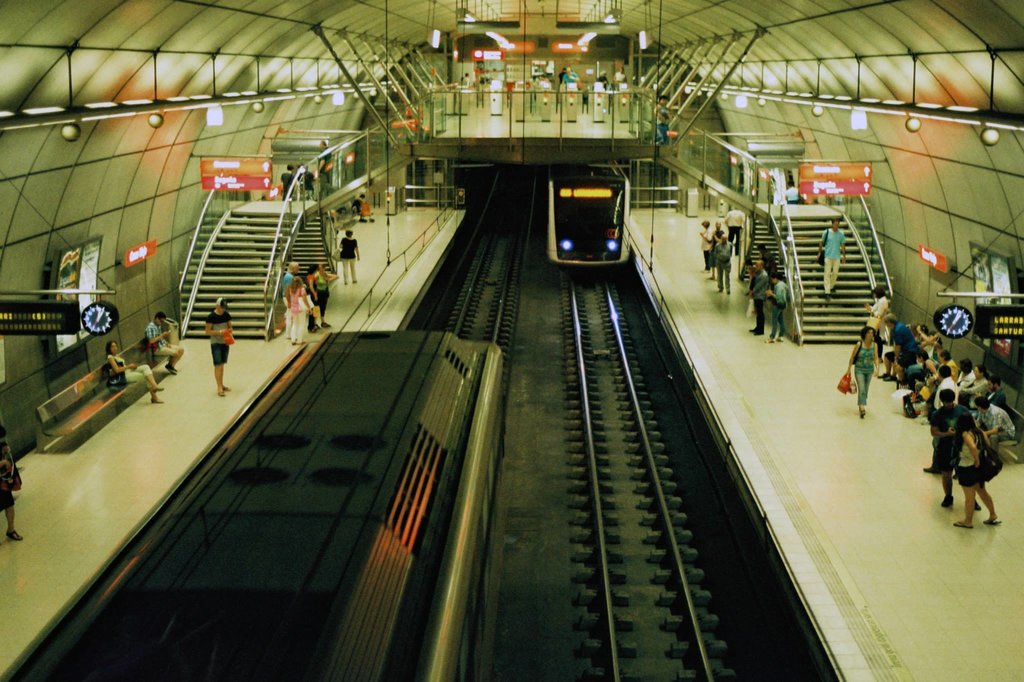 Image: Abando underground station by[Thomas Abbs](http://www.flickr.com/photos/tabsinthe/10572615325/in/photolist-6QPLJi-9mo2yN-7Dj14y-bWaWzq-5PbGL2-92AE3U-brB3KA-4r8w1j-bs22B7-h7gqc8-4jNNuA-agsMo8-bqo2dE-9kd5Te-bFhfs6-acQ2s2-bCdfYK-bCdEmp-6QPM4B-sQYv-sR36-4kTaok-7g26C-9BaYtp-bnaqfM-sQZ7-sQYE-aoFFhu-8rHJFB-agth5r-bsniPQ-BFiAt-NSjfy-GZVcB-2SW2LB-9kfWVL-9kd1Qp-9kg2Hs-9kcTrx-9kfYFj-9kg5Fy-9kcXTr-9kfTzy-9kcVst-9kfU65-9kcRXT-9kcQoH-9kd52c-9kg97h-95Yrc2 "Thomas Abbs")
Those looking for the best contemporary art in town can't miss places such as the Guggenheim museum, designed by the great Frank Gehry (they will also be able to meet Puppy, a huge dog artwork made of steel and flowers) and La Alhóndiga, a multi-purpose venue that used to be a wine warehouse. Designed by French designer Philippe Starck, it offers a cinema multiplex, a fitness centre, a library, an auditorium, shops, and a restaurant with amazing views to the city.
The next cultural stop is by the Nervión River, a meeting point for a good number of stylish bridges. From el Puente de Zubizuri by Santiago Calatrava to El Puente de la Salve, just next to the Guggenheim, this river walk is also another must-do when it comes to discovering Bilbao's soul.
Bars & Pintxos
——————
If you have decided to visit the city because of the pintxos (one of the most famous Basque Country identity symbols) don't feel guilty, as here you will find some of the best bars in Spain. The top venues to visit for good pintxos are based in the old town. Don't hesitate to pop in at Xukela, a very bilbaino narrow restaurant packed with vintage pictures that offers a wonderful menu with the best of the traditional Basque cuisine – people who have visited it especially recommend the boar' s head pintxo.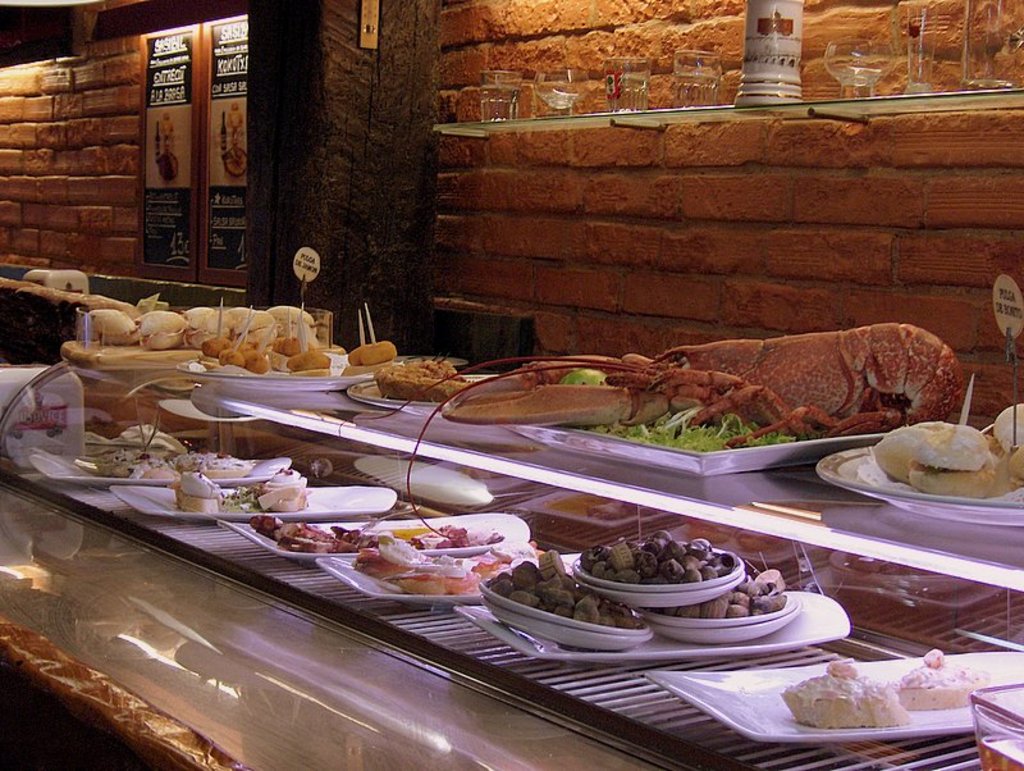 Image: Pintxos in Bilbao by [Carmen Martín](http://www.flickr.com/photos/carmen05/29474882/in/photolist-3B4RC-9PsYXm-cqqvPU-A3QfS-9yUSYZ-9yUSxn-39xn11-6oM9Vc-6oRj19-6oRoKq-6oRe8E-6oMdzF-9yUTnT-9yUUcz-d48HT-dvudGM-6oM9za-6oRdXs-5QYb3q-dvzNdS-6uFSje-airadY-92mtAj-92inhp-oKGyUW "Carmen Martín")
Located near Plaza Moyua, visitors will find Amume (it means grandmother in the Basque language) which offers home-made dishes, following the old grandmothers' style. For those looking for a more vanguardist atmosphere, La Cepas will be a good option. It invites diners to try a creative kitchen at very affordable prices.
Not too far from La Alhóndiga and Plaza Indautxu, Un señor de Bilbao (a man from Bilbao) invites people to pop in and spend there the rest of the day. USB is one of those bars that you visit because of the great atmosphere and of course, the food. If you love cheese, Iberian ham and wine this will be literally your paradise. Top tip: Don't forget to do an international cheese tasting; start with Switzerland and finish with Bilbao…
Shopping
————-
The main shopping mecca in Bilbao, for those looking for luxurious experiences, is La Gran Vía de López de Haro. These two scenarios offer shoppers expensive boutiques such as Louis Vuitton o Loewe.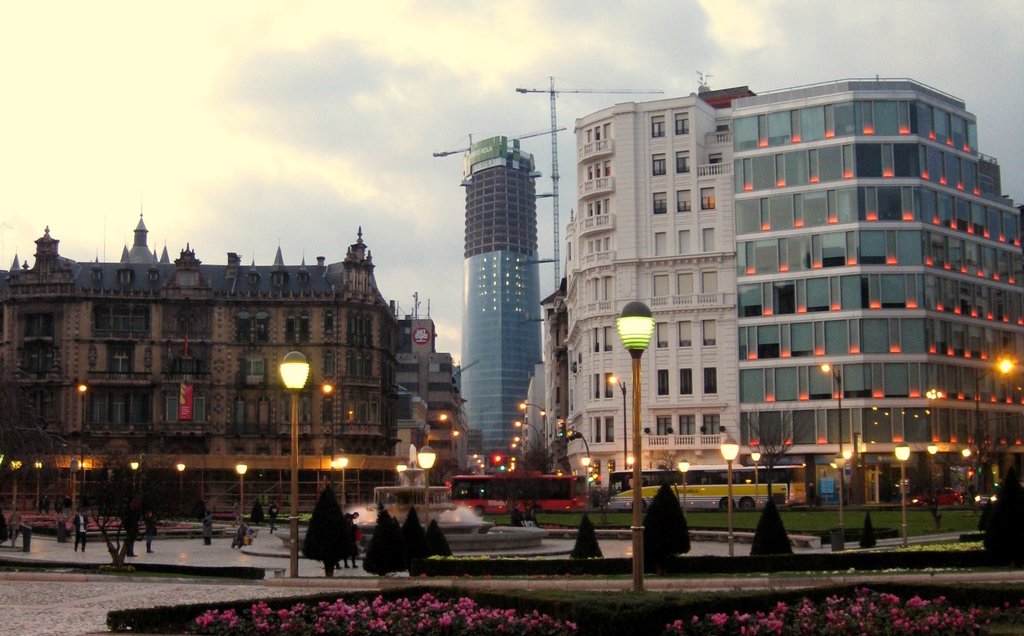 _Image: Plaza Moyúa by [Ion](http://www.flickr.com/photos/_ion/4430550562/in/photolist-bpiYeN-7KvJjN-4F2o4o-9JCxBw-9Db5DM-5PFYgs-5PFYxC-6nwDwy-6nwDwA-66XDx-9LLLoH-9LPxDS-sR36-66Xy5-66Xxv-66XED-66XAZ-b7PFKk-b7PDNv-rWNJm "Ion")_
For any other alternative shopping, locals recommend to get lost across the Licenciado Poza area and the streets around Indautxu. One of the funniest and most unique shops in town is based just in front of La Bombonera: Almoneda Campos. This shop specialises in the sale and exhibition of retro-contemporary lamps and objects made by famous designers from the 60´s and 70´s.
Bilbao´s old town is also an unmissable part of the city for shopping lovers. Here visitors will have the temptation to spend their euros at every single narrow store. If there is a very Basque boutique where to pick up a very Basque souvernir, it is Sombreros Gorostiaga -don´t leave Bilbao without a txapela, a traditional Basque beret that today is actually considered trendy…
Have you ever been to Bilbao? Tell us your favourite thing about the city!**"
More Articles With Feature