By Expedia Team, on February 23, 2017
An Insider's Guide to London
"Editor's note: Traveller Notes aims to uncover the spots that local residents love, providing you with an insider's guide to cities around the world. Our Traveller Notes guide to London is written by Victoria Watts Kennedy of Bridges and Balloons, who also produces our London Insider Videos. For practical information and a basic London itinerary, check out Expedia's 72-hour guide to London, also written by Victoria. We hope you enjoy this Insider Guide to London! -Brenna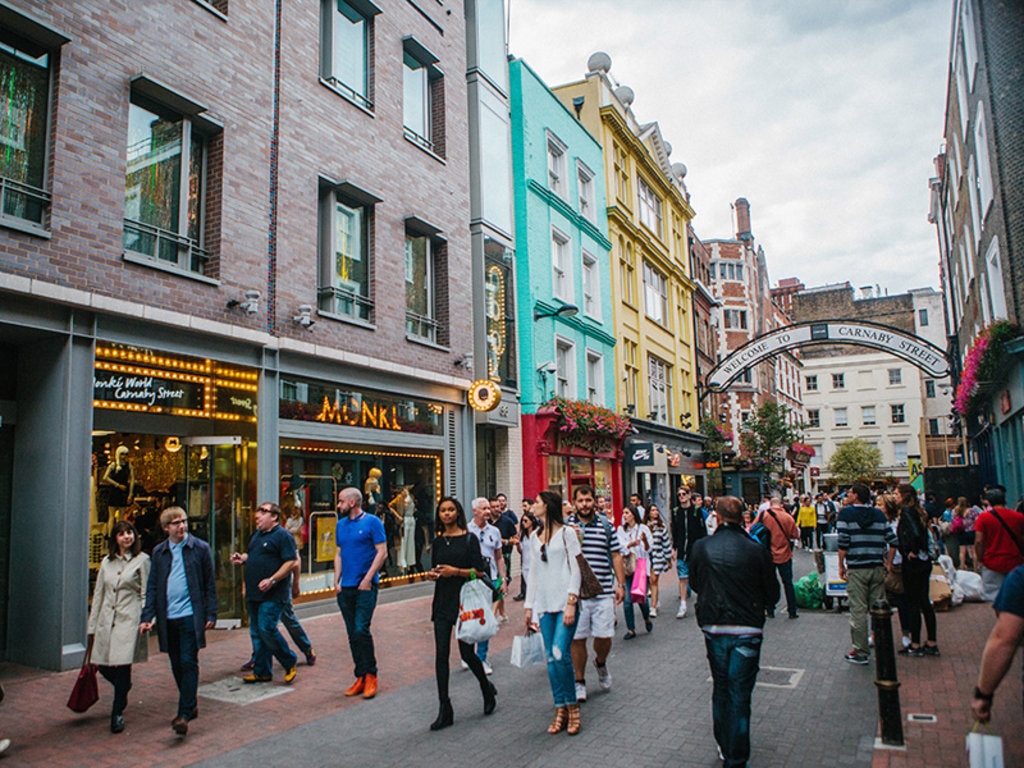 London isn't a city you can "do". Its sprawling streets and ever-changing carousel of cafes, shops, pop-ups, events, amazing London hotels, and everything else that makes up a city, can't ever be known by a single person. Even the most intrepid Londoner will always find something to be surprised by – it's one of the things that puts London among the most alluring cities in the world and has people returning to it again and again.
I grew up just outside the city and moved into the centre at 18. I've dipped in and out over the past 12 years, but the city always draws me back. These are some of my favourite London spots that I've collected over the years.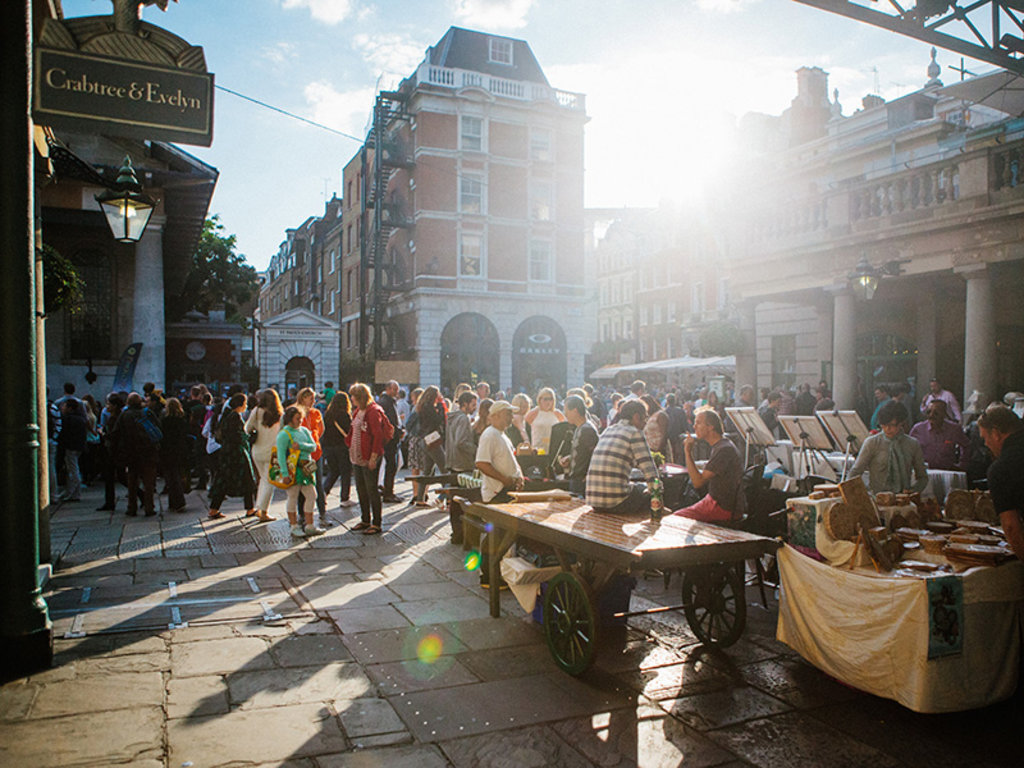 RESTAURANTS
———–
While Brixton Village is by no means the hidden gem it once was, it's still one of my favourite places to eat in London. The two-part covered market is filled with independent shops and restaurants serving different cuisines from around the world. My favourites are Casa Morita (Mexican), KaoSarn (Thai), and Franco Manca (sourdough pizza).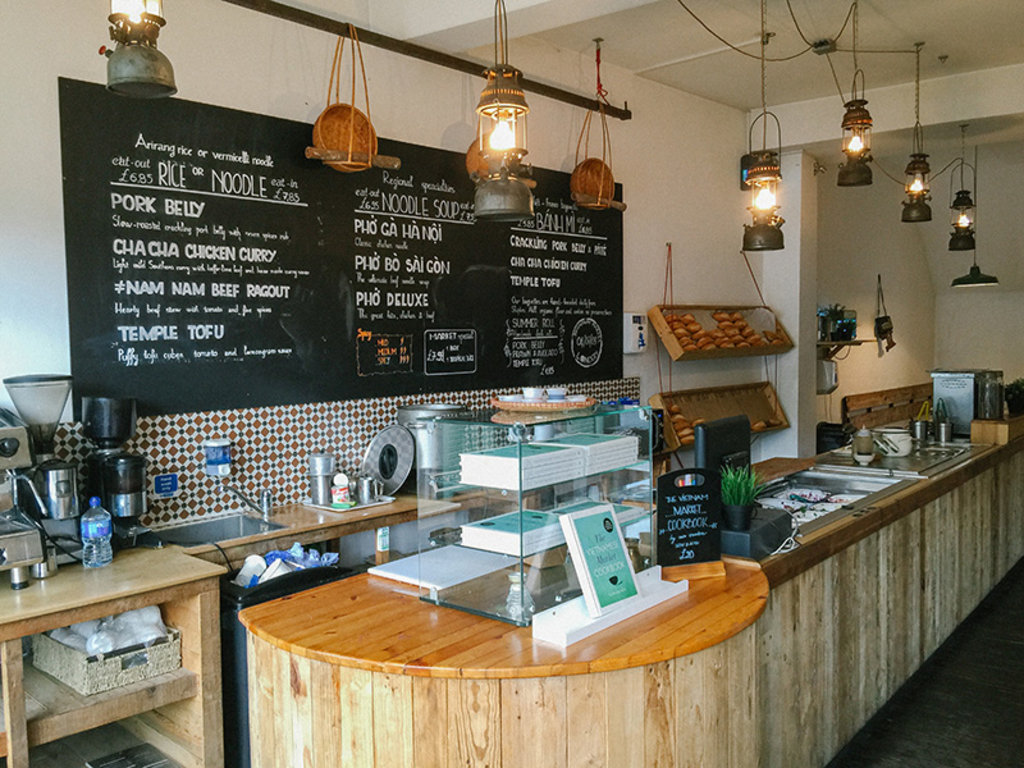 BánhMì11 (101 Great Eastern Street, EC2A 3JD) near Old Street has perhaps the best bánh mì in London. Their boxes with noodles or rice and a choice of filling are also delicious. I'm addicted to the tofu.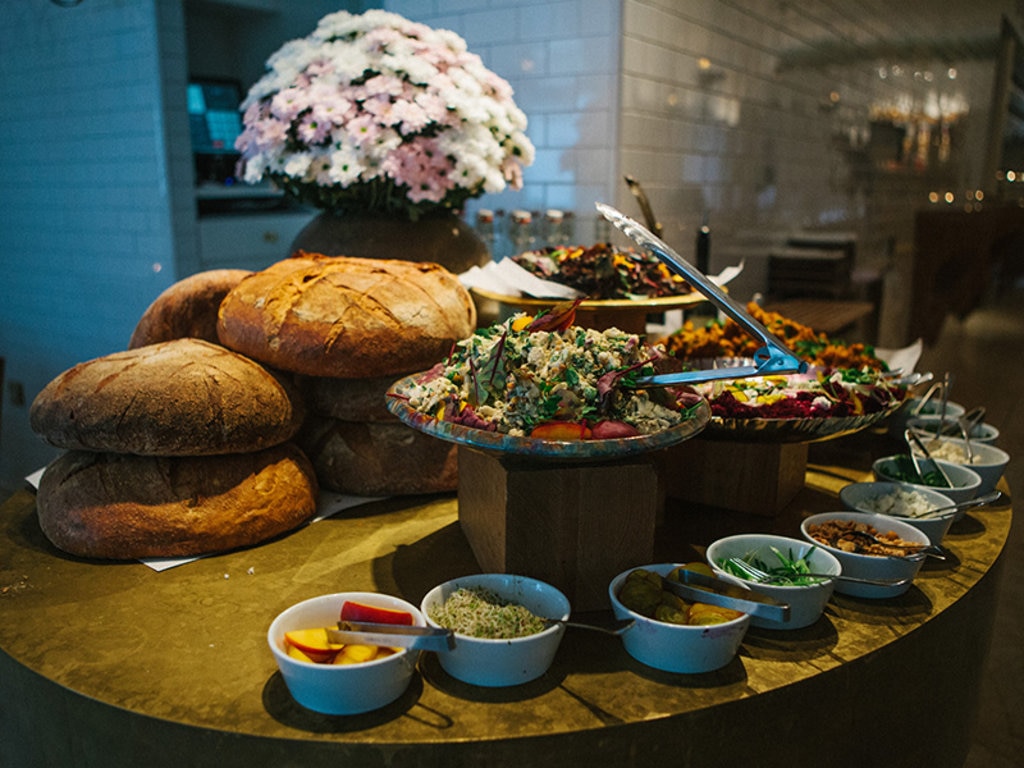 Every London hipster has a copy of at least one of Yotam Ottolenghi's cookbooks, and delis across the capital have adapted their stock to include his ingredients – think za'atar (Middle Eastern herbs) and togarashi (a Japanese spice). But the real treat is to go to one of his restaurants. The original deli is in Islington, but there are now three more delis, and one restaurant, Nopi, in London. Upstairs at Nopi (21-22 Warwick Street, W1B 5NE) is the place to go for a more formal dining experience – it's the perfect place for a treat.
You'll find a lot of trendy restaurants in Hackney, and Crate Brewery and Pizzeria (Unit 7, The White Building, Queen's Yard, E9 5EN) is one of the best with its cool, up-cycled interior. It's got a great canal-side location that is perfect for summer evenings, and the "hand-rolled" pizzas are delicious. They also serve an excellent selection of beer, naturally.
The Bonnington Café (11 Vauxhall Grove, SW8 1TD) began its life as a squat café to feed the local community, and now has a changing rota of chefs from around the world who offer a set meal every night. It's a laid-back place with dinner served by candlelight and a roaring fire on winter nights, as well as occasional live music at the weekends.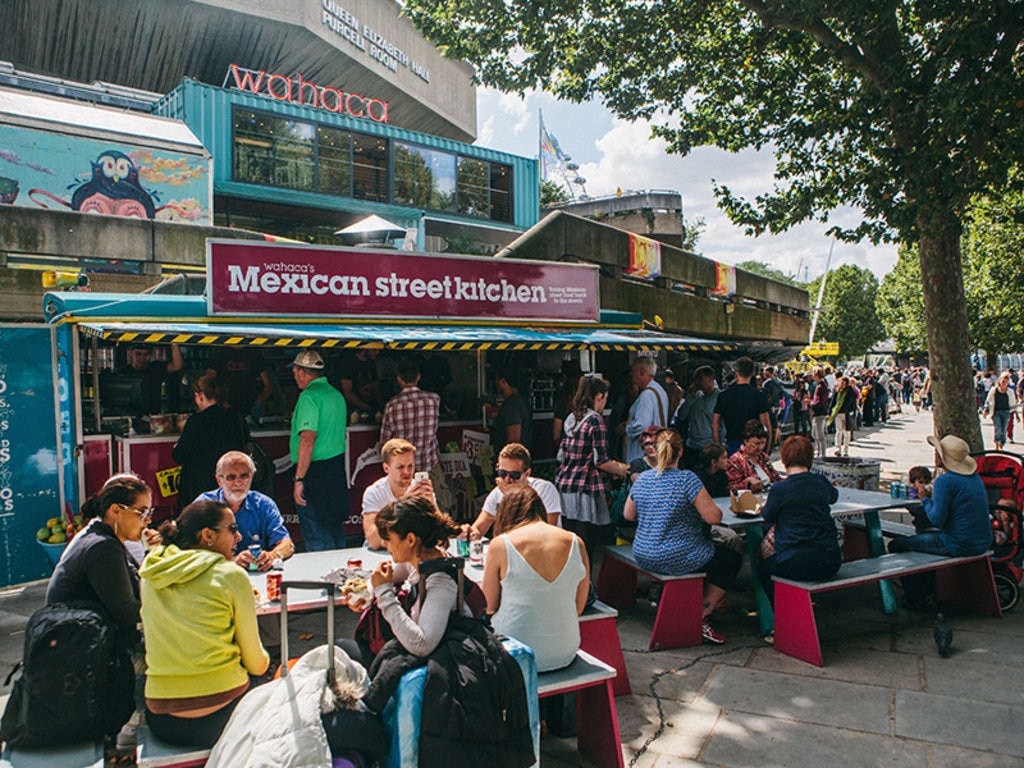 You'll notice that London is filled with chain restaurants. You'll see the same familiar brands again and again, and while most of them can be ignored, some are actually pretty good. Busaba does good Thai and Wahaca is great for Mexican. At lunchtime, if you're looking for something cheap and quick then places that do quality fast food include Leon and Itsu. Even the ubiquitous Pret a Manger does a good sandwich.
CAFÉS
—–
A firm contender for the best breakfast in London, No.67 (67 Peckham Rd, SE5 8UH) is housed in the South London Gallery in Peckham. The Full Spanglish comes with chorizo, morcilla and homemade beans, and the veggie option is just as good, with halloumi and bubble and squeak. The conservatory area is a beautiful, bright space, and they also serve lunch and dinner.
Drink, Shop & Do (9 Caledonian Rd, N1 9DX) is a pretty, retro-inspired café and bar that specialises in unusual crafts and dance-based events. Example events include Lionel Rich Tea where you can try your hand at drawing Lionel Ritchie's face on a Rich Tea biscuit, or Bloody Mary's and Board Games – a popular self-explanatory Sunday event.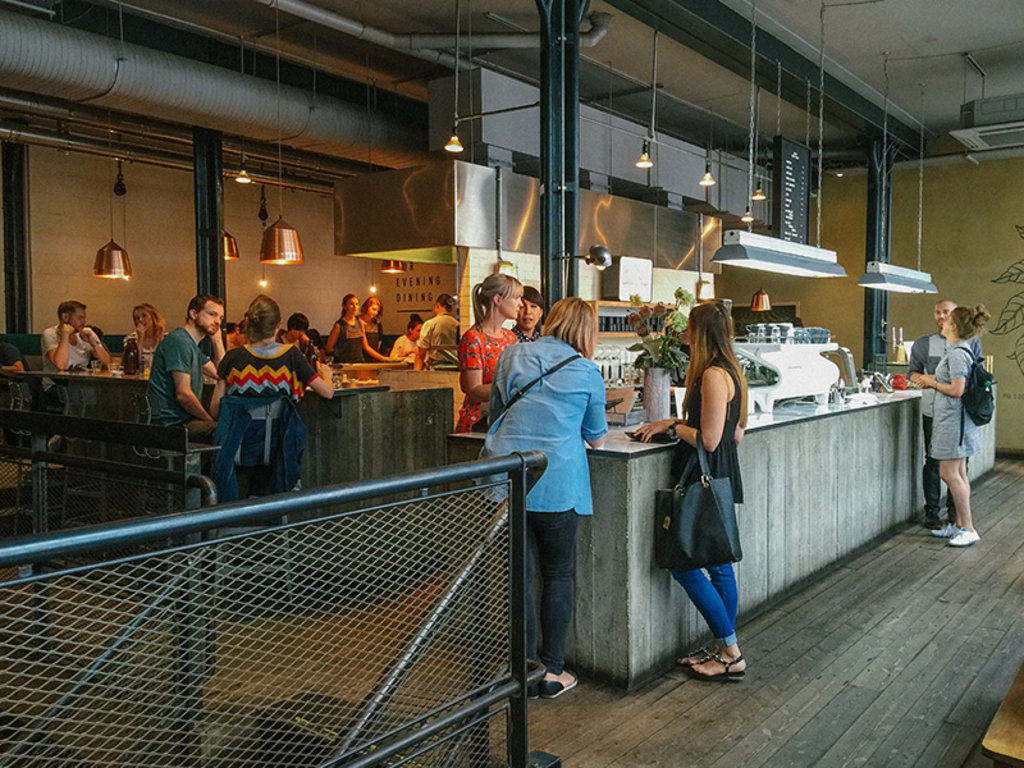 If you take your coffee seriously then you'll be in good company at Ozone Coffee (11 Leonard St, EC2A 4AQ) where they roast their own beans on site and have fast gained themselves a reputation as one of the best coffee places in the capital (if not the world). Ozone also has a great food menu and is open all day.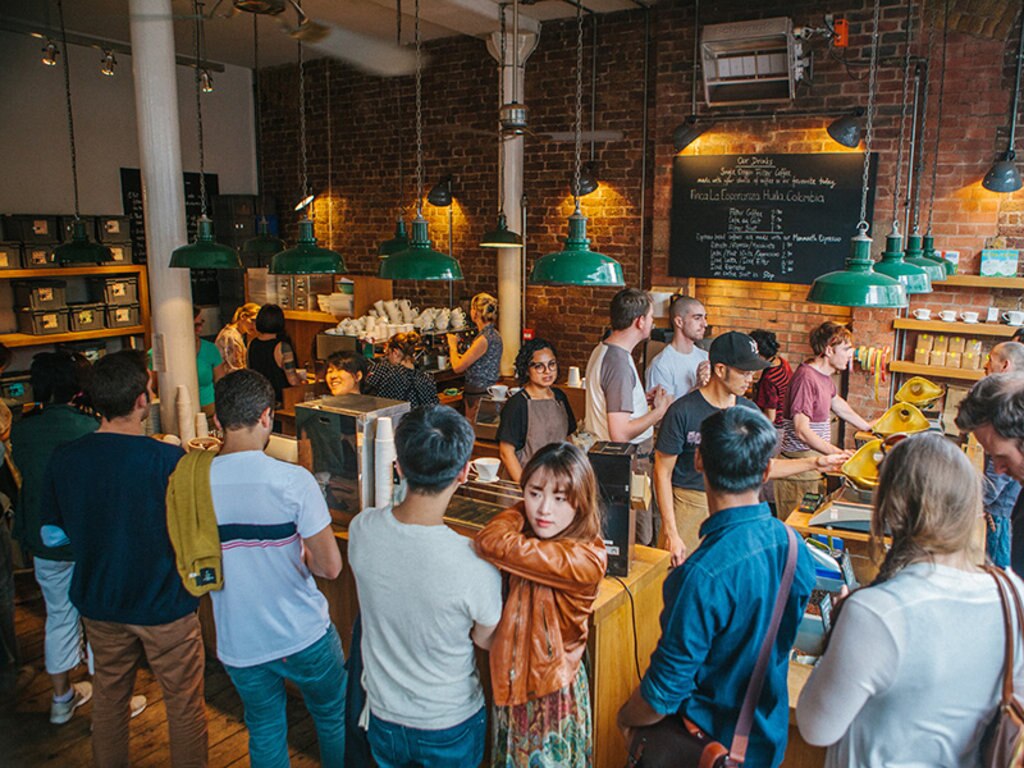 Monmouth Coffee is a stalwart of London' coffee scene and can be trusted for a good cup. The Borough Market branch (2 Park Street, SE1 9AB) is a bustling open space while the original Covent Garden branch (started in 1978) is a more traditional cafe (27 Monmouth Street, WC2H 9EU).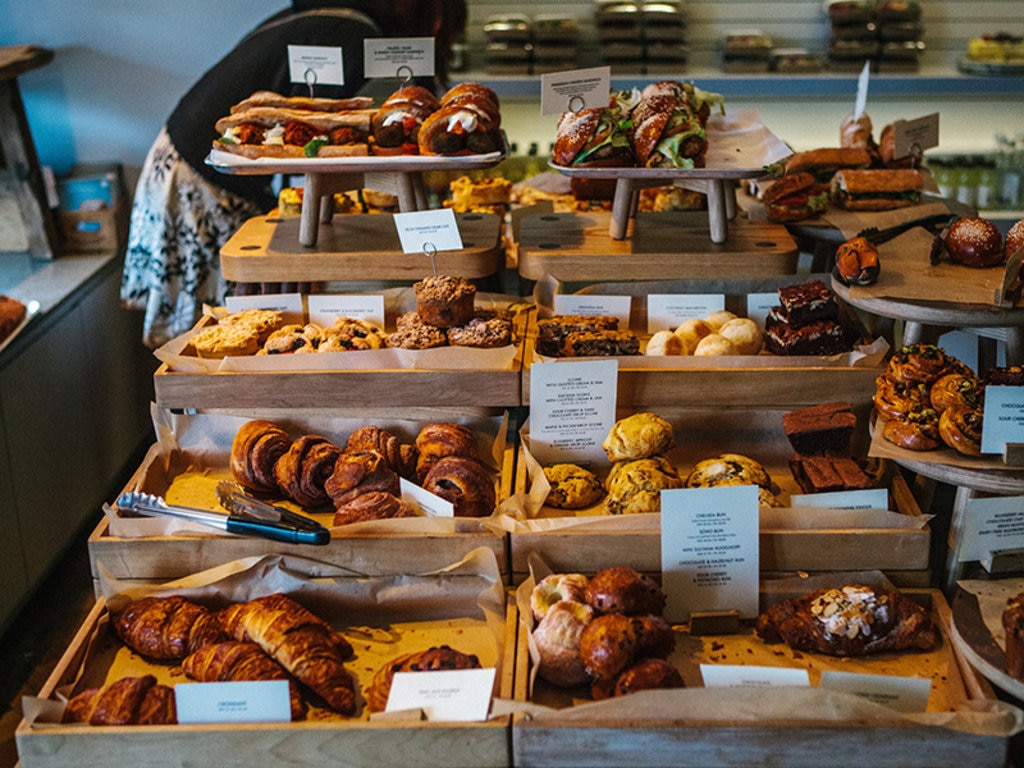 The people who run the small chain of Gail's Bakery have a knack for choosing the cutest, most village-like areas of London. The bakeries serve a great range of breads, cakes and pastries, as well as a breakfast and lunch menu. There are 20 branches around London including in Dulwich Village, Blackheath, Exmouth Market, and Notting Hill.
BARS AND NIGHTLIFE
——————
Perched on top of a multi-storey carpark in Peckham, Frank's Café has soared in popularity since it opened in 2008. Nowadays, people flock from all over London for its sweeping views across London. It's only open in the summer months and also features a sculpture exhibition and programme of events including live music and theatre. The Bussey Building opposite also has a rooftop bar as well as a club for later on.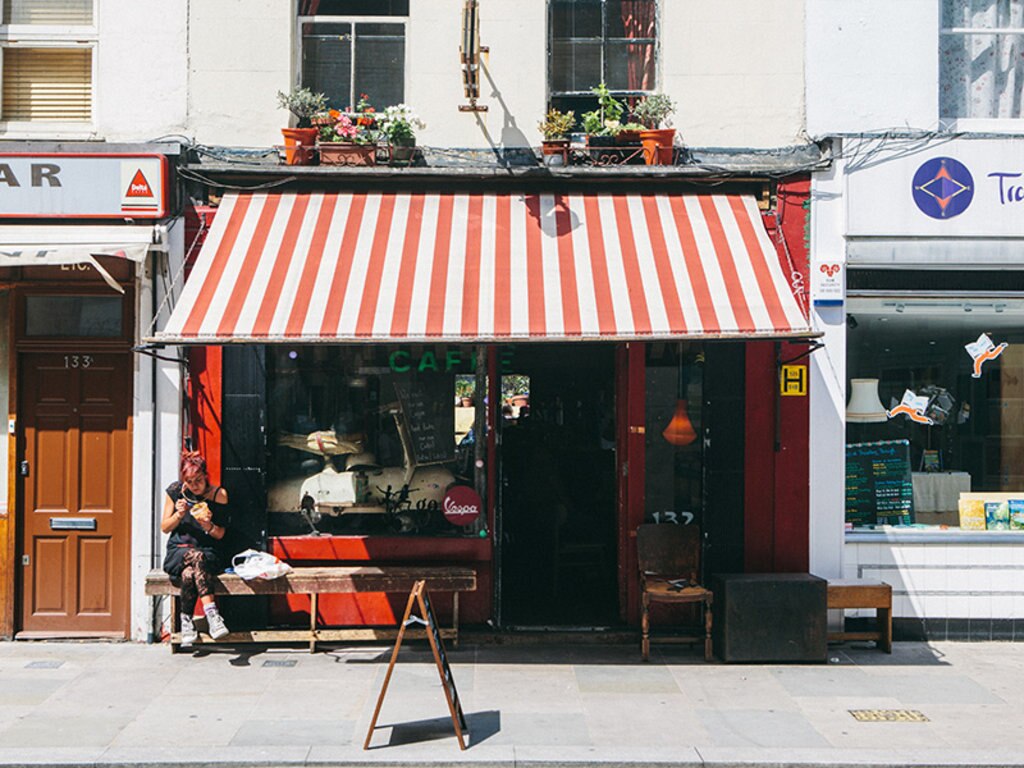 Scooter Caffé (132 Lower Marsh, SE1 7AE) is a tiny little scooter-themed café/ bar (formerly called Scooterworks) is tucked away behind Waterloo station and is the type of cramped, higgledy-piggledy bar that London used to be filled with. It's a café by day and a popular bar by night.
If you go to London, you need to try a pub and The Holly Bush (22 Holly Mount, NW3 6SG) is one of my favourites. It's everything a pub should be – cosy, atmospheric and with good food and drinks. It's more than 200 years old and also has the bonus of being in Hampstead, one of the most charming (and posh) areas of London.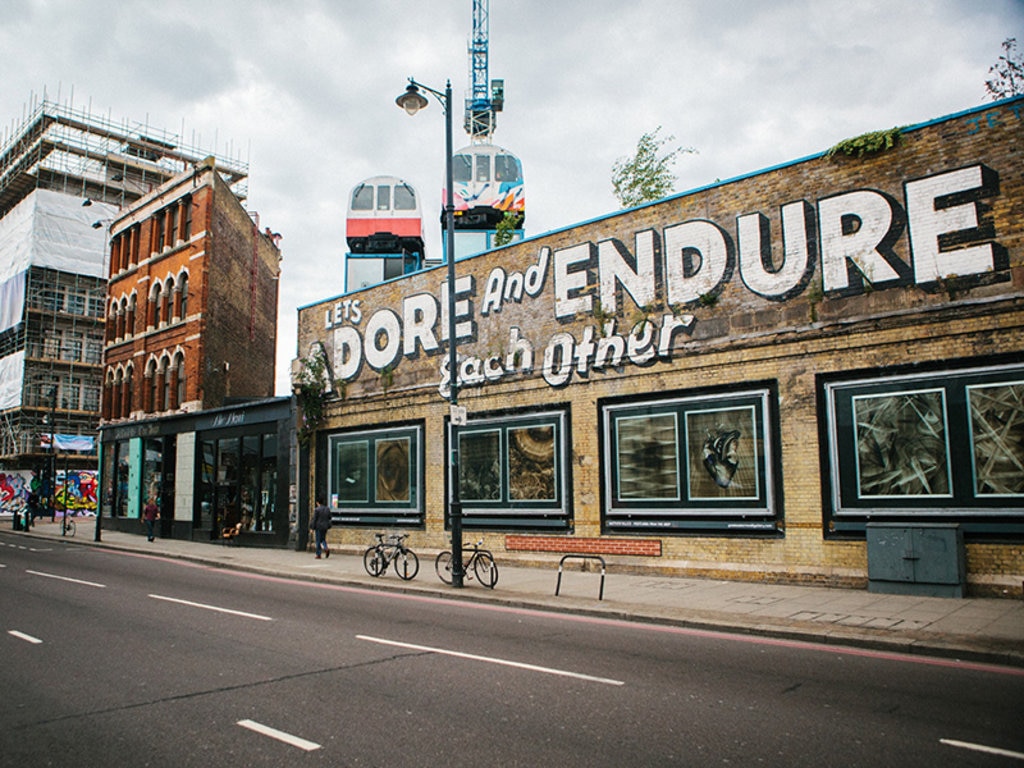 When you walk through Shoreditch, you might spot some old tube trains perched on top of a building. They've actually been revamped into a creative co-working space and arts venue known as the Village Underground (54 Holywell Lane, EC2A 3PQ). The warehouse underneath holds many events and popular club nights.
Corsica Studios (4/5 Elephant Road, SE17 1LB) has earned itself a name for holding some of the best intimate, underground club nights in London. It's housed in two railway arches in Elephant and Castle, and mostly plays house, techno, electro and disco, as well as dubstep and drum and bass.
Editor's recommendation: Sager and Wilde (193 Hackney Road, E2 8JL) is a cosy wine bar with a lively atmosphere and an exquisite selection of wines from around the world. Don't miss their cheese board, sourced from the Androuet cheese shop in Spitalfields.
THINGS TO DO
————————————————————————————————
If you happen to be in London when a Secret Cinema event is taking place then try not to miss it. The immersive cinema experience is seriously impressive and has exploded over the years. In 2014, the whole of the Hill Valley from Back to the Future was re-created in Stratford, and last year a Star Wars experience has been put on in a disused factory. The price tag is sky high, but if you know the film then I personally think the experience is worth it.
One definite perk to being in London is the amount of interesting people that pass through the capital. This means you get to see tons of amazing artists and musicians, as well as expert speakers on most topics. A brilliant event is 5×15 where five speakers get to speak for 15 minutes each about something they are passionate about. The event is expertly curated and is often held in The Tabernacle (34-35 Powis Square, W11 2AY), which is a building worth seeing alone. Past speakers have included Neil Gaiman, Pico Iyer and Yotam Ottolenghi.
Richmond Park is a gorgeous place to visit in its entirety, and is a fantastic place to escape from citylife, making you feel as though you're in the countryside. There are even wild deer! My favourite part is the Isabella Plantation, which is filled with gorgeous flowers, and lots of hidden nooks and crannies. Visit in the spring and summer for the most impressive displays.
MUSEUMS AND GALLERIES
———————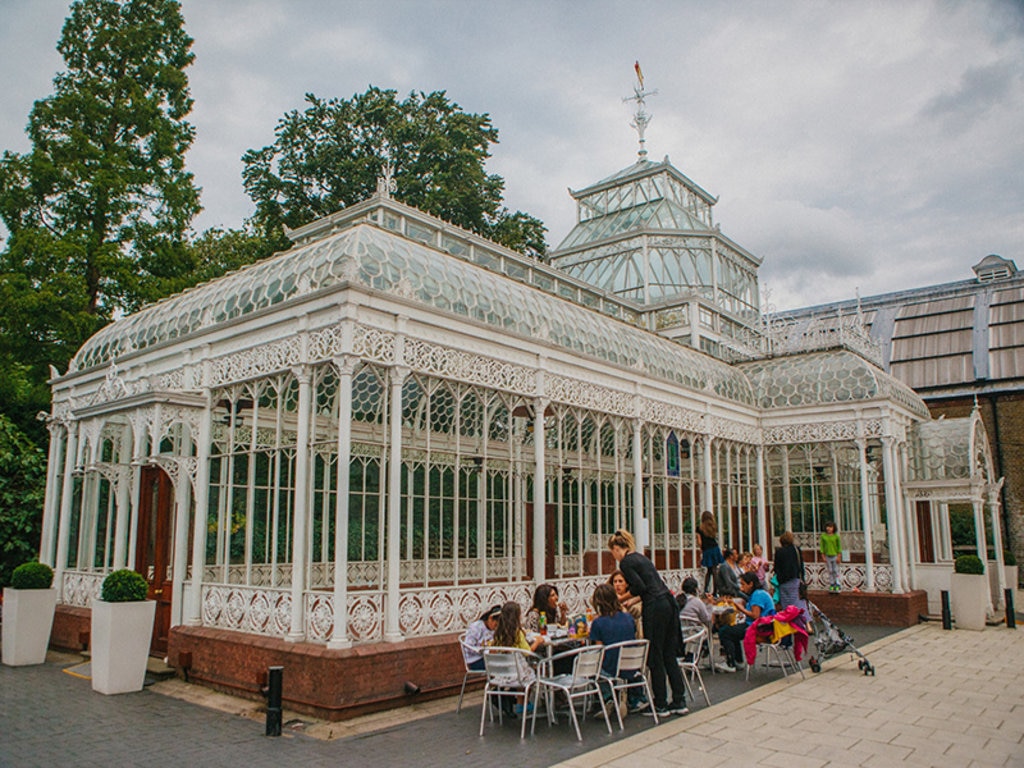 The anthropological Horniman Museum (100 London Rd, SE23 3PQ) is best visited on a clear day when you can explore the 16-acre gardens as well, which include llamas and a nature trail. But even if it's raining, it's still a good day out with an impressive collection, including around 1,600 musical instruments – some of which you're allowed to play.
The Wellcome Collection (183 Euston Road, NW1 2BE) is often overlooked by visitors but is a firm favourite with Londoners. It advertises itself as the "free visitor destination for the incurably curious" and always has fascinating exhibitions focusing on medicine, life and art in the past, present and future. Past topics have included forensics, drugs and sexuality.
Editor's recommendation: The Saatchi Gallery (Duke Of York's Square, King's Road SW3 4RY) is a unique gallery of modern art, known for showcasing upcoming and sometimes controversial artists. It's not for kids, but those who are interested in contemporary (and occasionally bizarre) art will enjoy this spot.
MARKETS
——-
If you go to Whitecross Street Market at lunchtime (around 12:30-2pm) on a weekday you'll find it teeming with local office workers. Try to go a little bit before or after to avoid the rush. The pedestrianized street is lined with food stalls selling international cusine. My favourite by far is the Buddha Bowl Van by Wholefood Heaven, which has been serving the same single dish for at least the past five years – and there's a queue every time, it's that good!
Editor's recommendations: Broadway Market in East London is a fantastic spot on Saturdays. Filled with food stalls as well as local handicrafts and antiques, the market is always teeming with fashionable shoppers. Buy a coffee and explore the market and/or walk down Regent's Canal to Victoria Park. Maltby Street Market, found in Bermondsey and sometimes referred to as Ropewalk Market, is another great spot for local food and people-watching on Saturdays and Sundays. While nothing beats the infamous Borough Market at London Bridge, Ropewalk is also worth a wander.
Also check out where to stay in London or our London city breaks!"
More Articles With Best of