By Expedia Team, on July 18, 2018
5 Mountains You Should Climb in Africa
"For those who love the great outdoors, Africa is an incredible continent full of amazing wildlife, rugged scenery and epic adventure opportunities, including many amazing mountains just waiting to be conquered. It makes that long flight to Africa totally worth it!
### Mount Toubkal
For those who are looking for a short-haul African adventure, then why not consider Morocco?
Morocco is home to the Atlas Mountains, where you will find Mount Toubkal, North Africa's highest peak, standing at a very respectable 4,167 metres.
The trek usually takes two days, with climbers spending the night in shelters on the mountain; however, it can be incorporated into a longer expedition, where you will pass through friendly Berber villages and catch a glimpse of local life in this fascinating country.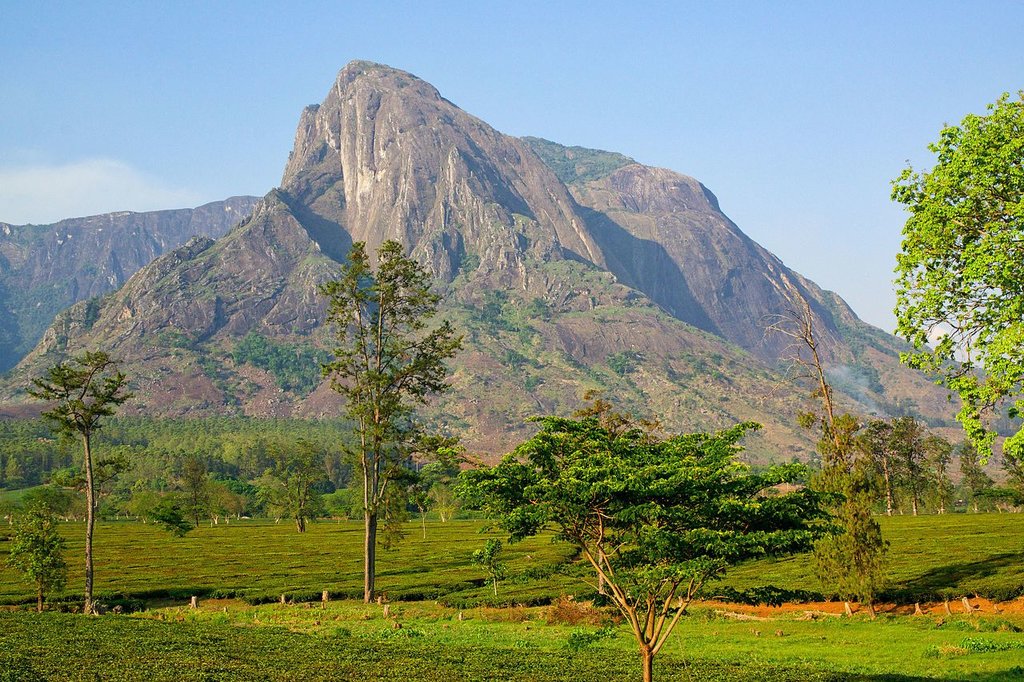 Photo by David Davies on Flickr via CC by 2.0 Licence
### Mount Mulanje
Malawi's tallest mountain is Mount Mulanje, also known as the Mulanje Massif, and is a fantastic addition to your holiday to Malawi.
Standing at 3,002 metres tall, Mount Mulanje is a challenging hike. Its highest peak, known as 'Sapitwa', means 'unreachable' in the local language.
Those who attempt the summit can stay in huts on the mountain but if you don't fancy going all the way to the top, there are plenty of day hikes on the lower slopes too where you may see several different animal and bird species.
The area is famous for its tea plantations and the views of the mountain are incredible, so it's a beautiful place to spend a few days, even if you don't climb all the way to the top.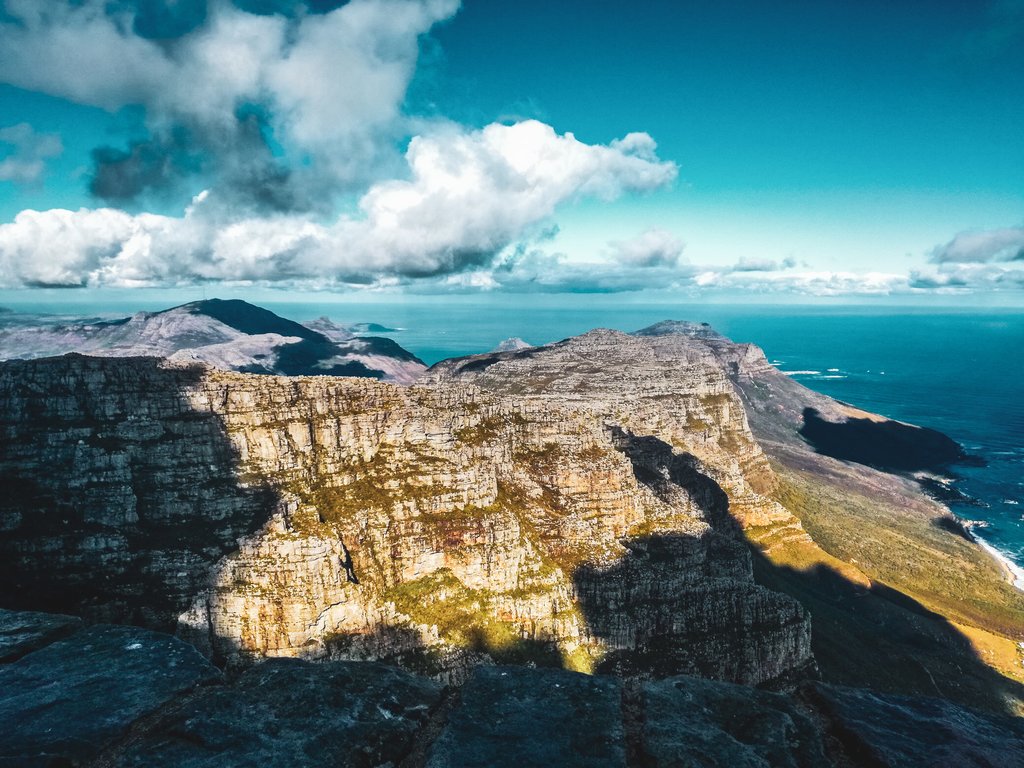 Photo by Juanita Swart on Unsplash
### Table Mountain
Cape Town, South Africa, also known as 'The Mother City' is home to the incredible Table Mountain, which serves as a dramatic backdrop towering over the city.
Intrepid hikers can make their way up to the top, which, standing at 1,085 metres, may seem quite short compared to some of the other mountains on the list, but with an almost vertical ascent, it's a challenging hike. But if you're feeling lazy, you can always take the cable car to the top.
Check out package holiday deals to South Africa here!
### Mount Bisoke
Mount Bisoke lies in the Virunga Mountains in Rwanda, close to the Ugandan border.
The mountain is an active volcano, but what's special about this mountain is the spectacular crater lake at the top.
The hike only takes one day, so is a great shorter option and can be combined with a gorilla trekking expedition too.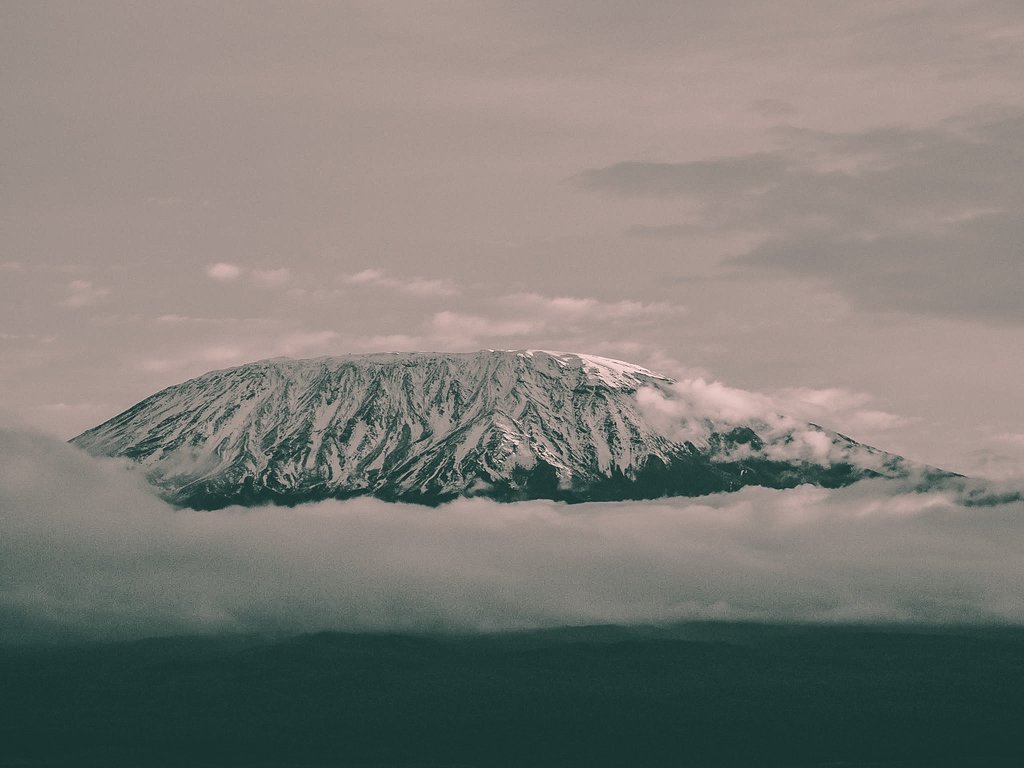 Photo by Harshil Gudka on Unsplash
### Mount Kilimanjaro
Finally, the biggest and most iconic of them all – Kilimanjaro is Africa's highest mountain at 5,895 metres and the largest free-standing mountain in the world.
There are eight different routes you can take to reach the top of the mountain, which usually take between five and eight days. Due to the altitude, climbers are advised to give their bodies time to adjust to the thin air, so it's usually advised to climb over six or seven days at least.
Kilimanjaro is a difficult mountain to climb, but those who make it to the summit will be rewarded with the most incredible views over Kenya and Tanzania.
Why not also combine a trek up Kilimanjaro with a safari in the Serengeti or head straight to the beach and rest your weary limbs with a holiday in Zanzibar?
Have you climbed any mountains in Africa, or would you like to try?"