Travelling during shoulder seasons - in spring and in autumn, usually - is one of the best times to travel. Not only are prices for accommodation and transportation usually a bit cheaper, you'll find far fewer tourists than the high seasons!
While the region of Puglia, found in southern Italy, is always a dream, visiting in the shoulder seasons or low season is a guaranteed way to fall in love with the area's history, culture, food, and natural beauty. While it may not be warm enough to lounge around on the beach all day, there are still plenty of things to see and do. You'll have a lot of Puglia's most famous spots, including its castles and cathedrals, to yourself, far from the hoards of tourists in the summer months.
Here are some of the best things to do in Puglia in the shoulder seasons!
_Photo by Iulia Laslea on Unsplash_### Take a Cycling Trip Through Puglia
With fewer tourists comes fewer cars on the road! If you've always wanted to cycle around a region of Italy, cycling in spring or autumn is perfect in Puglia. Not only are the roads relatively flat, there are also tons of small towns and villages to stop in along the way. The cooler temperatures mean you won't have to deal with the harsh overhead sun and physical ailments like dehydration and heat stroke.
Start from your hotel in Bari and spend a few days cycling down the coast toward Brindisi, where you can stop in Polignano a Mare, and head slightly inland to see the gorgeous towns of Alberobello, Locorotondo, and Ostuni!
Witness the Carnevale di Putignano
Europe's oldest carnival in Europe, it has been celebrated in the town of Putignano for over 600 years. Head to Puglia in January or February to witness one of the many days of celebration; definitely make sure to be there for a Thursday, when different allegorical floats make their way through the town. It's a fun way to see a part of Puglia's culture alongside the local people!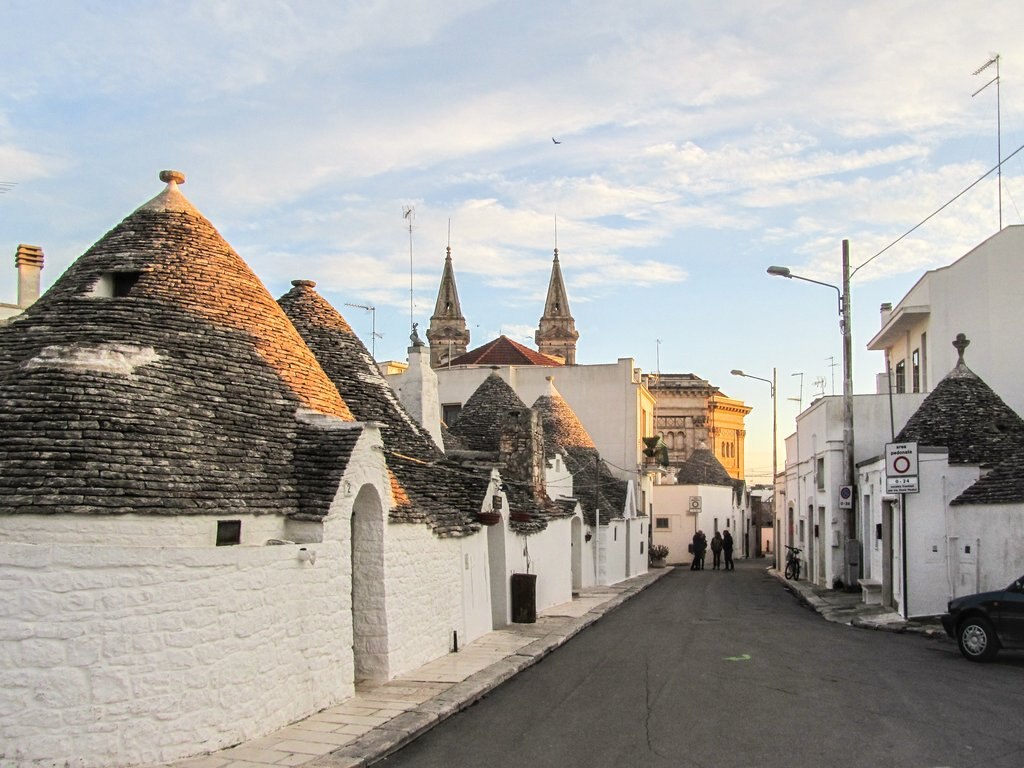 _Photo by Raunaq Patel on_ Unsplash
Wander through the Streets of Alberobello
Perhaps one of the most iconic towns in Puglia, Alberobello is famous for its trulli, which are white-washed stone huts with conical roofs. And yes, you can visit this town at any time throughout the year, but it's especially lovely in the shoulder season... because you'll actually get some streets to yourself! As it's so popular with tourists, visiting in peak seasons means you'll struggle to find a quiet street. Visiting in the low season allows you to wander to your heart's content (and get lots of great photos, too).
Eat Like a Local
Well, you're in Italy, so you're pretty much guaranteed a tasty meal. But Italians swear that Puglia's food is even better in winter, because the fish is much fresher. Try fresh _o_recchiette pasta, bombette (little rolls of meat filled with cheese and spices), tiella (Puglia's equivalent of paella), and scapece__ (one of Puglia's oldest recipes, fried fish marinated in breadcrumbs soaked in vinegar and saffron).
While it may be a bit too chilly to indulge in one of Puglia's famous ice creams, cono tuffato, warm up with an espresso and a traditional pasticciotto__, a typical custard pastry from Lecce.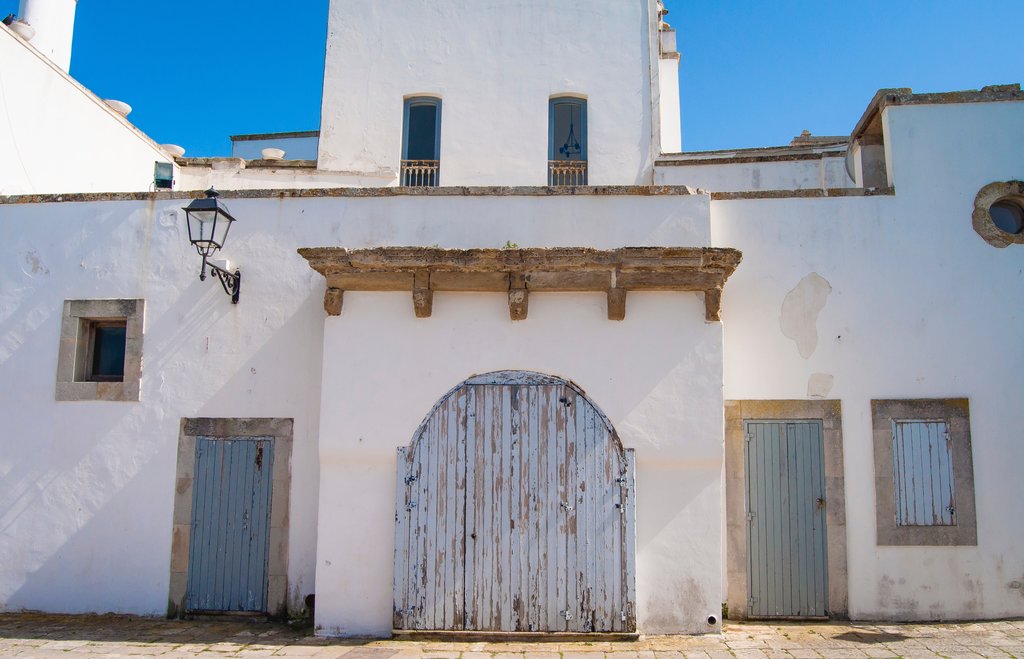 _Photo by Veronica Reverse on_ Unsplash
Explore the Baroque City of Lecce
Again, in the shoulder season, you'll find cheaper prices and fewer tourists in Puglia. One of the benefits to that is that you can spend time getting to know a city without worrying about long lines and costly accommodation.
Head to Lecce to indulge in all of the best of Puglia: cooking classes, Baroque architecture, and more piazzas and cathedrals than you can count. A hotel in Lecce is also a great base if you want to hire a car in Puglia and drive around to the surrounding areas!
Have you been to Puglia? What else would you add to the list?