Polish food has a rich history that has been influenced by the country's neighbors and trade for hundreds of years. Rich in proteins, winter vegetables and spices, the classic dishes are designed to be filling and offer a layer of fortification against the cooler weather.
Varsvovians (Warsaw locals) are foodies at heart and take pride in their national cookery. Apart from a few dishes, however, most of the cuisine remains more or less unknown outside of the country.
In order to really taste the local scene - there's always a good restaurant just around the corner from your Warsaw hotel - here is what to eat in Warsaw:
Bigos at W oparach absurdu:
Bigos is a traditional stew that is considered to be Poland's true national dish. While its composition can vary based on region, village or even neighborhood restaurant to restaurant, the staple meal is most usually made up of a mix of meats and sausage, fresh or fermented cabbage, tomatoes, topped off with honey and mushrooms. Its impressive flavor stems from the fact that the soup is often left to simmer for several days. Try the hearty stew at local restaurant W oparach absurdu (Ząbkowska 6) where the bar-like setting is the perfect place to embrace the classic bigos beverage of choice: a generous number ice-cold shots of vodka.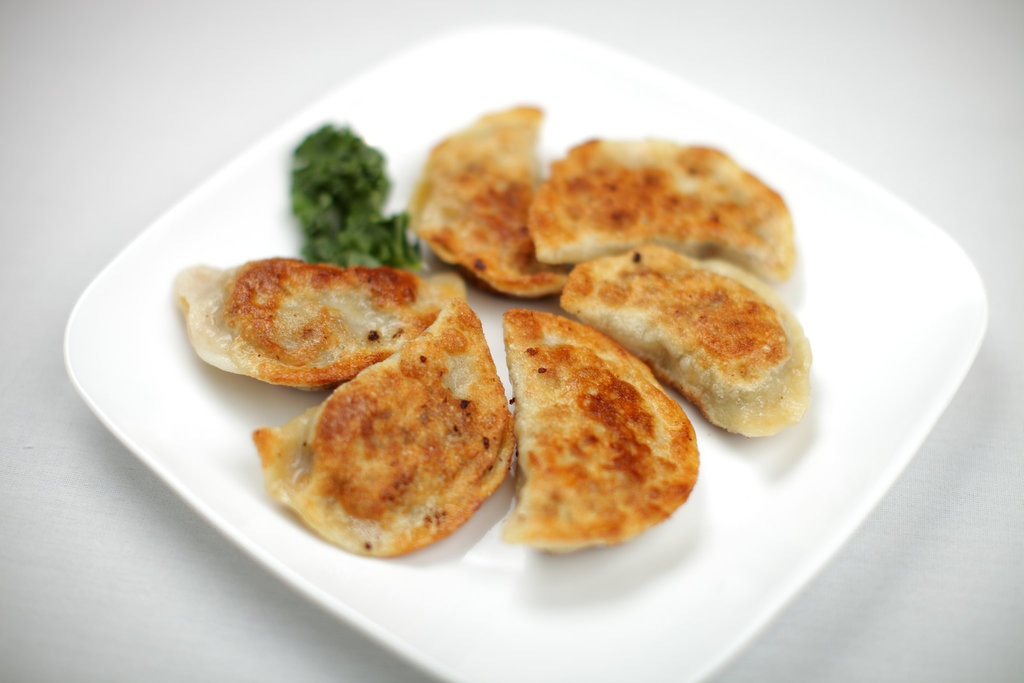 Pierogi at Zapiecek:
Poland's famous dumplings are best known in their savoury form - usually filled with a selection of cabbage, mushrooms, meat, potato and/or cheese. However, in the Polish capital the pierogis can also lean sweet - a kind of ravioli stuffed with cherries, berries, or apples mixed with vanilla and topped with sugar. The best in Warsaw (and some say all of Poland) are to be found at Zapiecek. The old school pierogarnia (a restaurant which specializes in the national dumpling), has several locations and even more versions of pierogis on the menu. The classic ruskie with potatoes and cheese are a must, but also save room to sample the fruity variety of the dumplings, all of which are covered with the restaurant's signature light dough.
Zurek at Bazyliszek's:
With a northern climate, it should come as no surprise that several soups top the list of must try Polish food. In addition to Bigos, Zurek offers a tasty glimpse into Poland's infatuation with belly-warming soups. Consisting of rye flour, kielbasa, boiled eggs and a healthy dose of garlic, Zurek is deceptively simple but requires a knowledgeable cook to execute the dish well. Stop in for a steaming bowl at Bazyliszek's (rynek Starego Miasta 1/3), which is suitably old school to match the traditional style of the meal.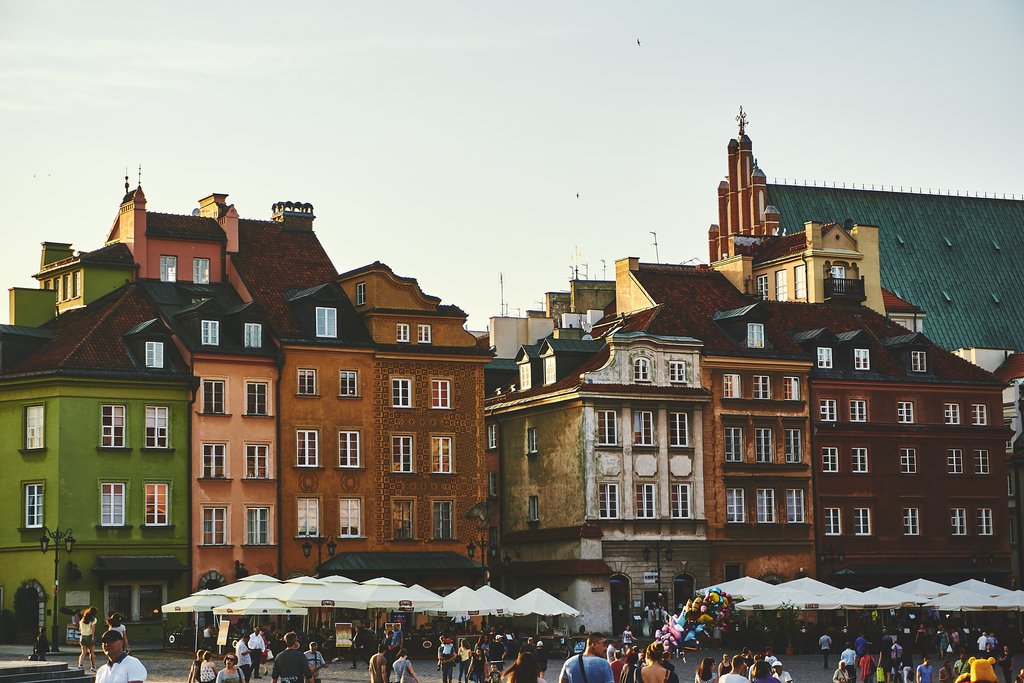 Kielbasa in Old Town Market Square:
While the Brits have bangers, the Americans their hotdogs, and the Italians cured salami, no Polish diet would be complete without kielbasa. The sausages are so important that they have government protection, regulating the type (ready to eat, uncooked, smoked etc), their shape and size. In Warsaw, diners can find kielbasa made from pork, beef, turkey, lamb, chicken or veal depending on the region from which it hails. Whether sitting down for a fine meal or stopping at a street stand, the sausages are ubiquitous in Warsaw. Expect grilled onions, pickles or potatoes to come on the side if you sit down for a meal, such as those you will find at an outdoor table from almost any of cafés in Old Town Market Square.
Paczki at A.Blikle:
While Warsaw may conjure up images of steaming pierogi and hearty kielbasa, the city's residents also have a notable sweet tooth. No trip to Poland's capital is complete without a stop for paczki at A.Blikle (Nowy Świat 35). The donut-like pastries filled with jam have been popular throughout the city since the delectable bakery opened in 1869. Opt for a paczki filled with rose-petal jelly for an extra unique taste of the city's secret sugary side.
Make sure to check out our holiday packages to Warsaw!