Glide up to the timelessly beautiful piazzas of Venice aboard a gondola and you won't find it difficult to enjoy yourself, whatever the season. However there are many things to consider when booking your perfect holiday here, including weather, festivals and events, and, of course, the aqua alta (high water) that Venice is renowned for.
That's why we decided to bring you a breakdown of the best months to visit this quirky and elegant city, to make sure you can fully explore all of her best attractions.
Winter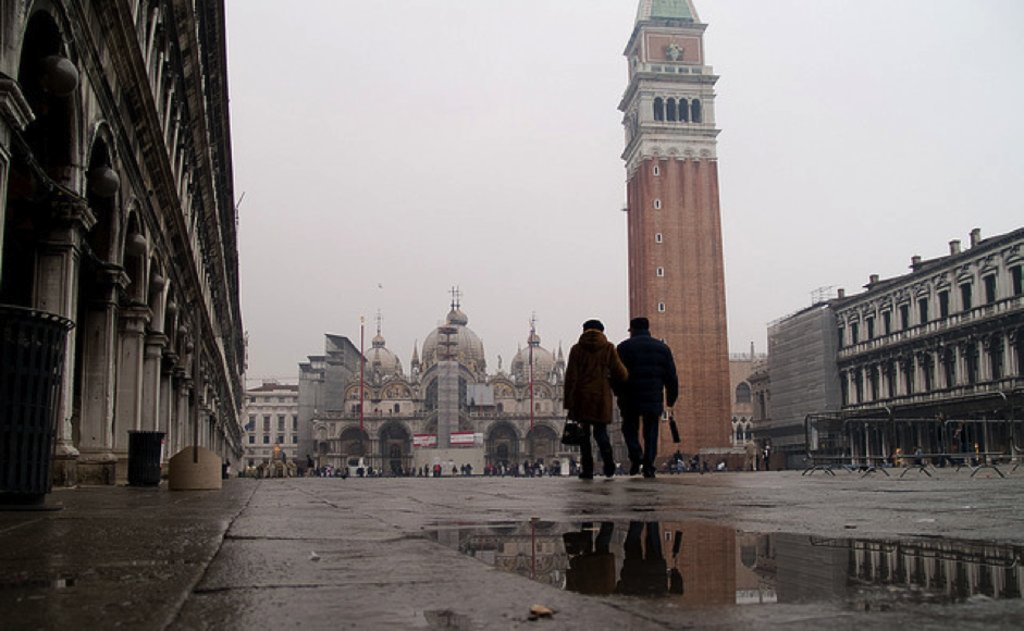 Winter in Venice can be chilly but makes for a magical setting. Already an enchanting city, Venice looks stunning when blanketed with frost and fog. Tourists are fewer and far between, meaning the streets are quieter and you can set about discovering hidden spots for yourself.
At this time of year it seems everyone retreats into the quaint Italian cafes to sip away on a steaming hot chocolate and avoid the bitter outdoors. Bring your layers, along with a hat and gloves! This is also high water season in Venice and the skies aren't as clear, although this means your holiday snaps will be incredibly atmospheric - mist on the lagoon, snow resting on the great domes of St Mark's, gabled palazzi emerging out of the fog.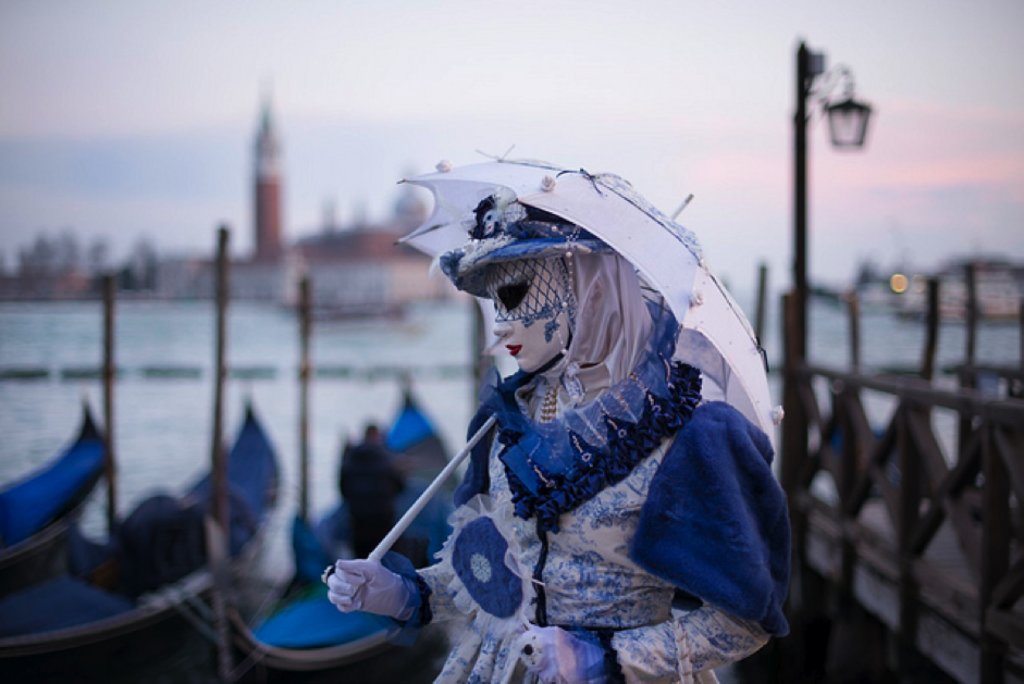 As winter comes to a close in February, Venice welcomes Carnival fortnight, a riot of colourful costumes and parades to counteract the winter chill. The local areas of Venice are still pretty peaceful in comparison, so if you need an escape from the revelry take some time out at one of the local cafes. Remember to book early for this time of year, as it can get busy.
Spring to summer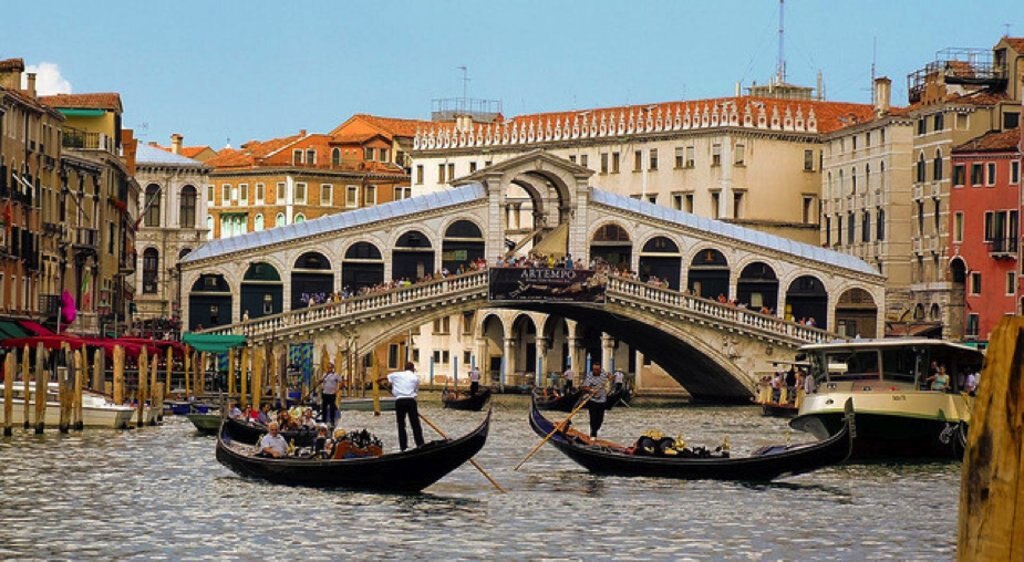 The sun starts to creep back as spring returns in Venice. March is likely to be cold although April tends to see more sunshine. May is really the best month to see the city, the sun becomes a daily visitor once again and with its comfortable temperatures and blooming flowers, it's a lovely time of year.
As summer arrives, the temperature rises a fair bit - up towards the high 20s and even hitting 30˚C on occasion in August. Venice enjoys slightly less intense heat than more southerly regions of Italy such as Rome and Florence.
Tourists often head to the beaches of Lido, whilst locals prepare for the Festa del Redentore which takes place on the third weekend in July. The Ponte Votivo (Votive bridge) opens and a special religious ceremony takes place at the Redentore Church. Boat loads of festival-goers traipse in from far and wide for fireworks displays in the evening and it can be a great introduction to Venetian culture.
Autumn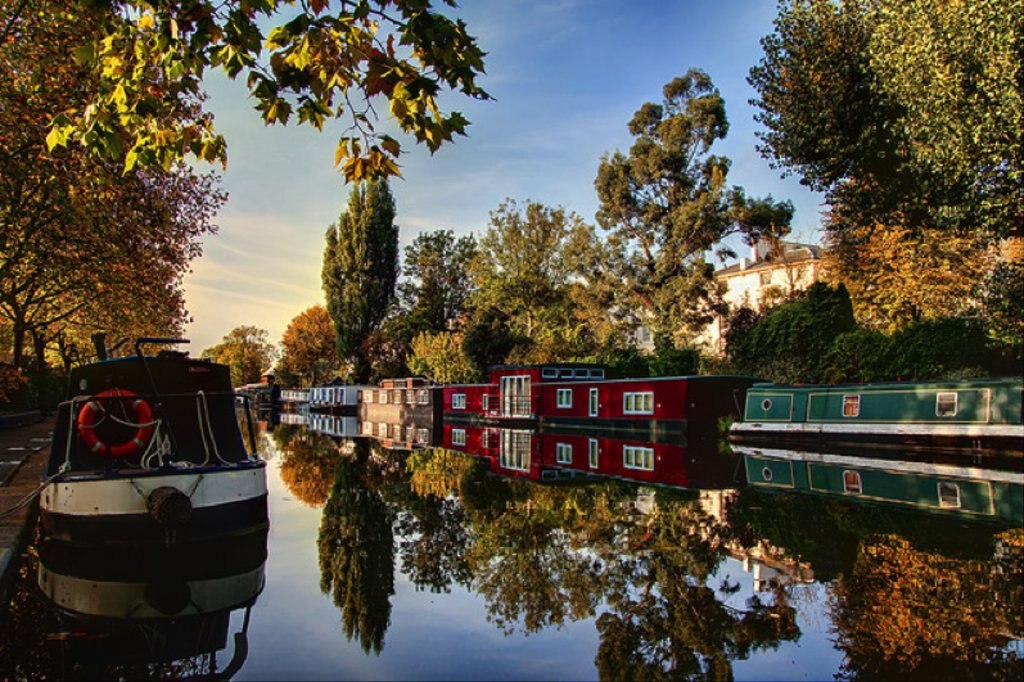 Autumn is a pleasant time to visit Venice. You are likely to enjoy some sunshine without the crowded streets and the heat of summer. Come September, the city also prepares for its annual Film Festival which takes place at the beginning of the month.
Whether you come for the joyous festivities, sunshine twinkling on the water or to find your own quiet corner, there really isn't a bad time to visit Venice. Check out our latest city breaks to the City of Love and find the dates that suit you best.
When is your favourite time to visit Venice? Let us know in the comments box below.
Images by Michele, Stefano, Shaun and Rey, used under the Creative Commons license.