Central Park is a massive green gem in New York City and one of its most-visited attractions. You can experience everything from picturesque meadows and fields to spectacular architectural sites and sculptures, all in the same place. Find out what to see and do in Central Park in New York to ensure you experience all it has to offer.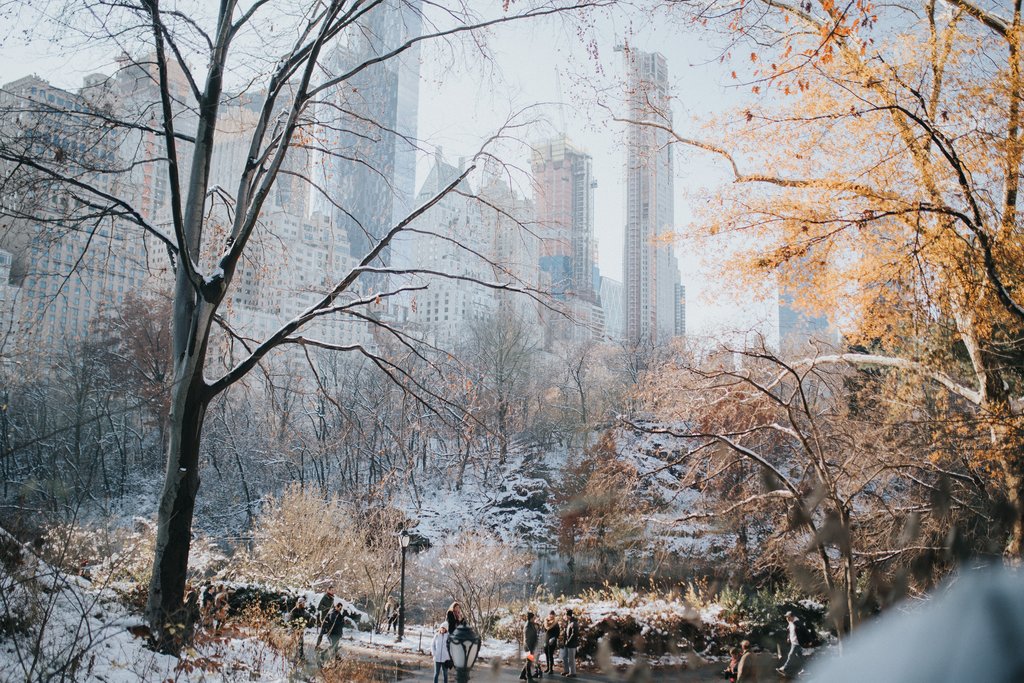 Go ice skating
Ice skating at the Wollman Rink in Central Park is a beloved tradition for both locals and visitors. Many people enjoy skating around with their families and loved ones while taking in the views of the park's landmarks and the cityscape in the distance. The rink has skate and locker rentals. You can also skate at the Lasker Rink or enjoy an old-fashioned skating experience on Conservatory Water.
Enjoy the enchanting winter landscape
Winter is a lovely time to visit Central Park, as you can experience the tranquil beauty of the snow-covered trees and landmarks. During the Christmas season, the park is transformed into a winter wonderland with lights and holiday markets selling local food and artisan goods. The park is also home a number of winter events, including ice-carving demonstrations, visits with Santa, carolling and the famous Holiday Lighting.
Have a drink at a cafe
Central Park has a range of restaurants and cafes for full meals or quick bites during your visit. Many of the restaurants and cafes feature takeaway windows, so you can order coffee, tea, breakfast sandwiches or deli lunches to enjoy on a bench. Picnics are a great way to enjoy the scenery of Strawberry Fields or Sheep Meadow, where you'll often see children playing or flying a kite, and you don't even have to pack your own meal.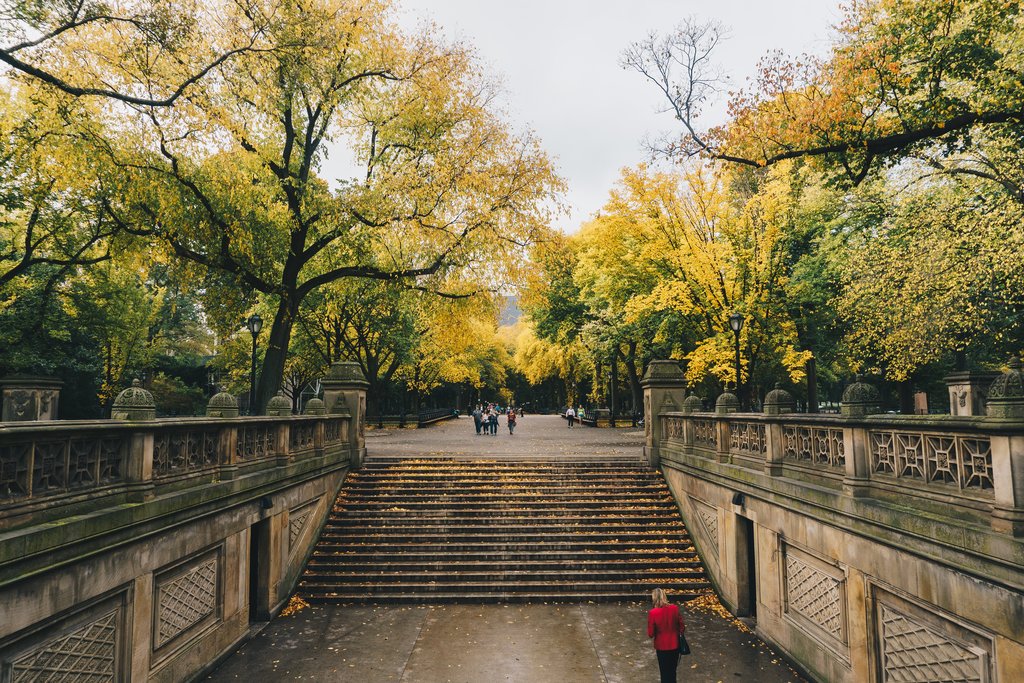 Explore Belvedere Castle
Any trip to Central Park should include a visit to Belvedere Castle. The whimsical castle not only features the most beautiful views of the park that surrounds it, but it also has a unique history as a lookout tower, weather station and a quirky haunted house attraction. In summer, the Belvedere Castle serves as a backdrop for Shakespeare in the Park, an event that features two productions of classic Shakespearean plays in the Delacorte Theater.
Enjoy romance with a horse-drawn carriage ride
For a romantic and historic way to see Central Park, there's nothing better than a horse-drawn carriage ride. You can hire a private carriage or join large group tours to take in attractions such as Strawberry Fields, the Bethesda Fountain and Belvedere Castle. While the rides are wonderful any time of year, they're particularly enchanting in autumn for the colourful leaves and winter for the lights of the city and the snow on the ground.
Experience wildlife at the zoo
Central Park is home to the Wildlife Conservation Society's Central Park Zoo and the Tisch Children's Zoo, which house a variety of unique animals. The Central Park Zoo has over 100 species, including polar bears and insects that you can see in diverse, naturalistic habitats spread over several hectares.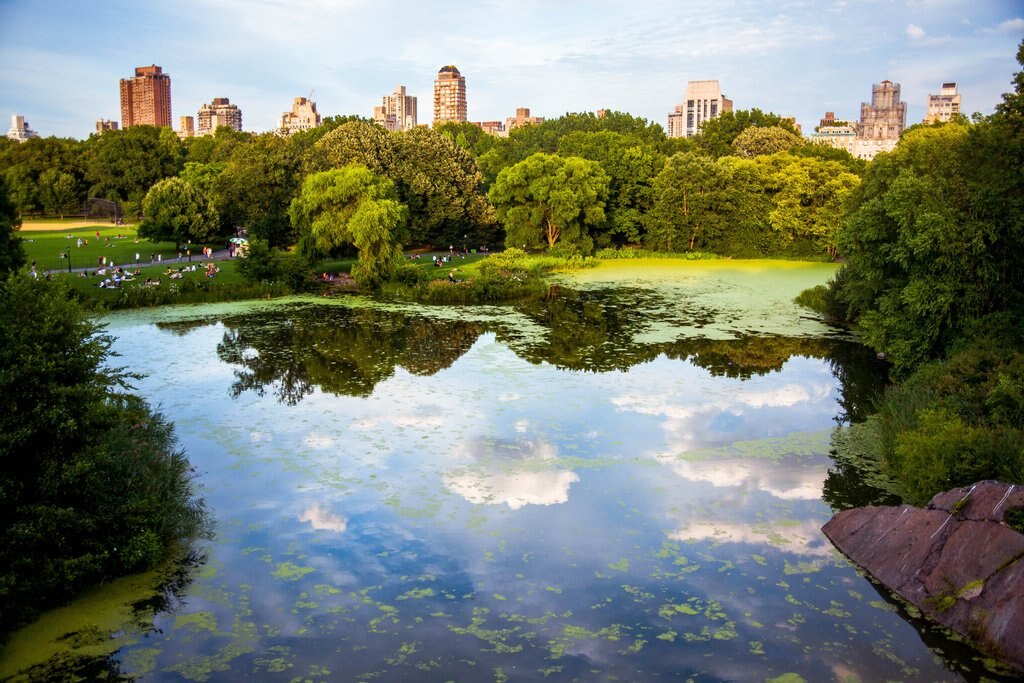 Take in the scenery with a bike ride
Central Park offers bike hire to travel throughout the park, which is a great way to see all the landscaping and sculptures. You can bike along the loop trail or take your time travelling through the pathways to see landmarks like Balto, a dog sculpture dedicated to the service of sled dogs, and Cleopatra's Needle, a red granite obelisk moved from the Temple of Ra in Heliopolis in ancient Egypt.
Enjoy a run around the Central Park loop
Central Park is a popular place for joggers and runners to get some exercise. The scenic loop that travels around the Central Park Reservoir is a full 6 miles long and takes you past some of the park's most notable landmarks and scenery. You'll also find plenty of other trails and bridle paths throughout the park.
Relax in Shakespeare Garden
If you're looking to unwind away from the fast pace of the city, Shakespeare Garden is the perfect spot. Designed to reflect the beauty of the English countryside, the garden is a tranquil spot with plants from Shakespeare's works that you can see while strolling along scenic pathways.
Watch the sunrise over Bethesda Fountain
Bethesda Terrace and Bethesda Fountain are in the heart of the park and are among the top places for visitors. The terrace is an open arcade with stunning architecture and a vibrant ceiling of patterned tiles. Nearby is the Bethesda Fountain, a massive fountain with the beautiful 'Angel of the Waters' statue, a symbol of purity, peace, temperance and health. In the early morning, the terrace and fountain are free of crowds, so you can spend time enjoying the views of the sunrise.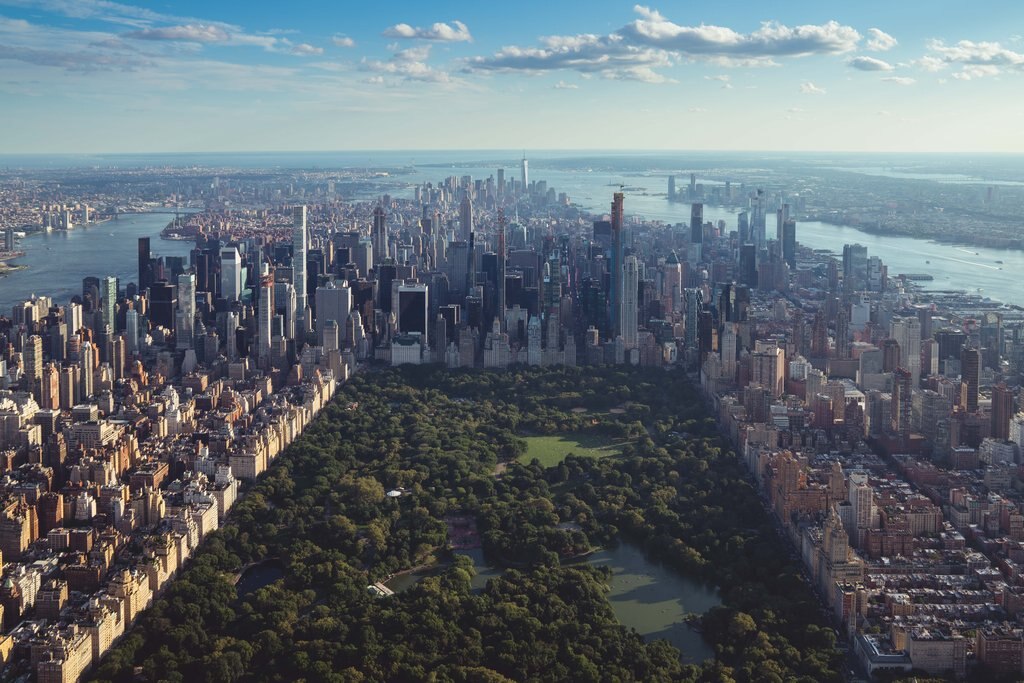 Quick facts
- Central Park is the most visited urban park in the US and receives about 42 million visitors each year.- The park opened in 1857. - Measuring 341 hectares, the park is about 2.5 miles long and a half-mile wide.- Central Park is a National Historic Landmark and New York City Landmark.- The park is home to diverse wildlife including birds, squirrels, raccoons, opossums, falcons, hawks and pigeons.- The park has 7 man-made lakes and ponds and over 9,000 benches.- Central Park has been featured in over 200 movies since 1908.- One of the park's notable sculptures shows Alice from 'Alice's Adventures in Wonderland' by Lewis Carroll.
Ready to plan your trip?
Whether you want to wander through a garden and see sculptures or you're looking for an opportunity to run or cycle in nature, Central Park is a must-see destination on a trip to New York City. When you're ready to plan your travels, visit Expedia to check out New York holidays and get ready for the time of your life!