Turin, or Torino, is justifiably renowned for its food. Gianduja, a hazelnut and chocolate paste, and prized white truffles are among many delicious reasons to take a trip to Turin to this under-the-radar city, in Italy's Piedmont region.
And Turin is equally known for its success on the pitch. The city's biggest team, Juventus Football Club, is among the most successful, famous and well-supported clubs around the globe, with around 300 million fans.
The atmosphere on match days, whether it's a derby with home rivals Torino FC or a crucial UEFA Champions League game, is intoxicating.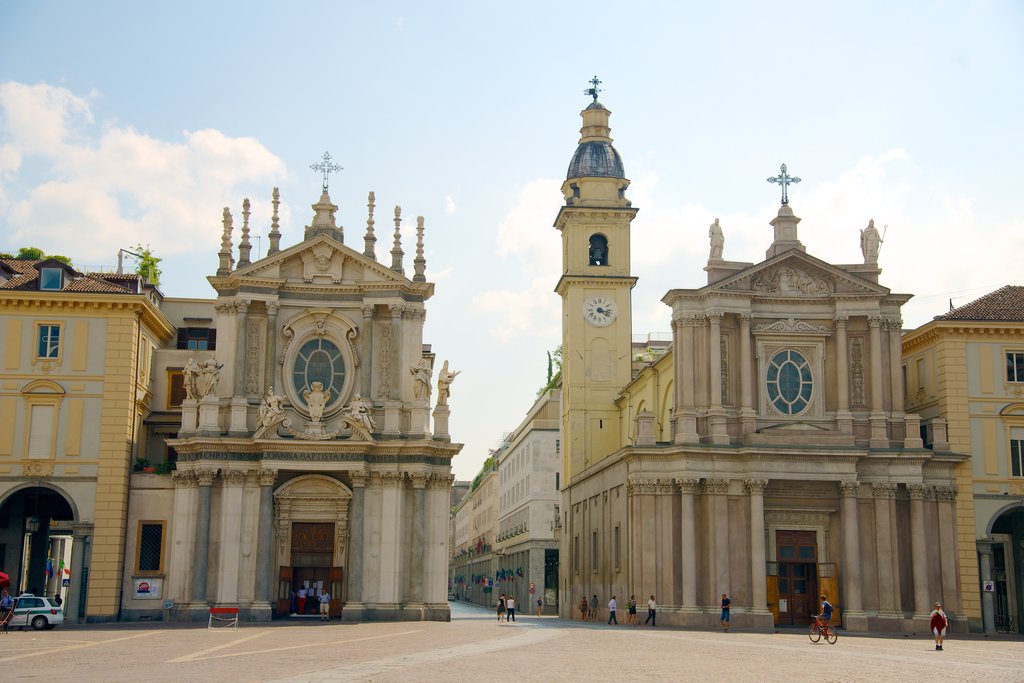 Image Credit: Tourism Media
Discover the best ways to immerse yourself in the city's football culture and history - and where to try some of that delicious food and wine before and after the match.
Meet the teams: Juventus Football Club and Torino FC
Juventus Football Club
Juventus Football Club was born on a city centre bench in 1897, when a group of football-loving school friends decided to form a club. The name means 'youth' in Latin, though that club has grown to such legendary status that locals affectionately call it La Vecchia Signora, or 'The Old Lady'. The youthful spirit and underlying passion for the game remain, however, and the club has long held an allure for football fans around the world.
Juve, as the team is also known, has two European titles (in 1985 and 1996) and has topped Italy's premier league, Serie A, a record 34 times. This prowess is thanks to (and has attracted) some of the world's best players, including former players Zinedine Zidane, Michel Platini, Alessandro Del Piero, and, transferring from Real Madrid CF in late 2018, current player Cristiano Ronaldo.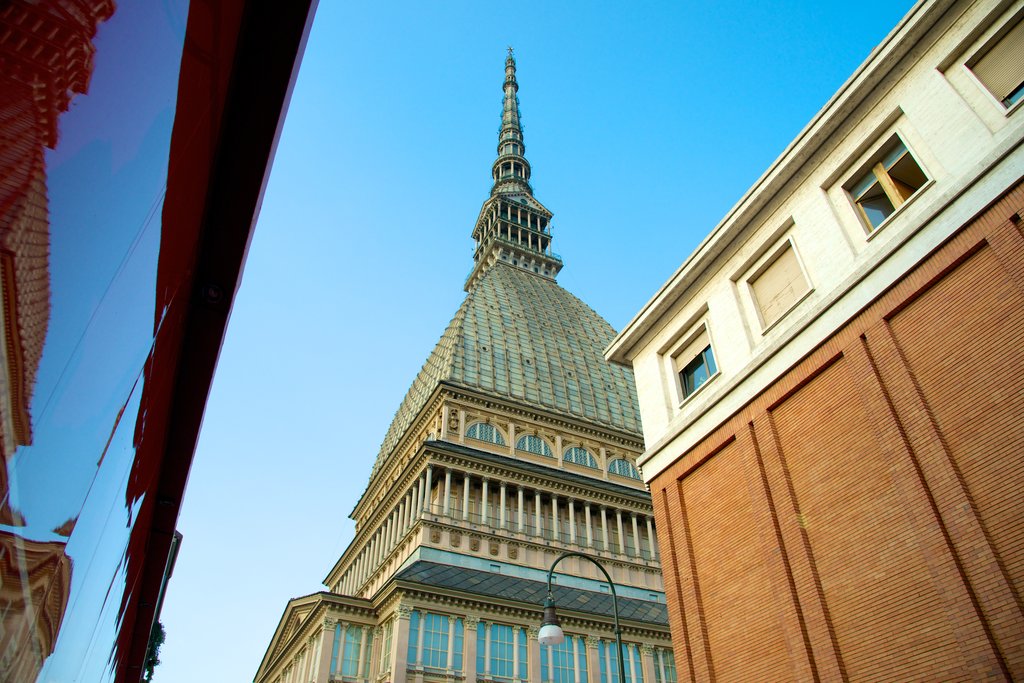 Image Credit: Tourism Media
FUN FACT
The story of how Juventus Football Club got its stripes is almost worthy of Rudyard Kipling. In 1903, tired of the pink strip fading in the wash, English player John Savage contacted a friend in Nottingham. The friend, a Notts County FC fan, sent over a set of his team's black-and-white strip - which has been Juventus Football Club's trademark ever since, earning the team the nickname 'Bianconeri' ('the Black-and-Whites').
Torino FC
Founded in 1906 as Foot-Ball Club Torino, Turin's other Serie A club lives in Juventus Football Club's giant shadow. But, with seven league title wins, maroon-wearing 'Il Toro' ('The Bull') shouldn't be dismissed. The 'Derby della Mole', when the home teams meet, is always a hotly contended fixture.
Torino FC dominated Italian football in the 1940s, thanks to a superlative side captained by Valentino Mazzola and known as 'Il Grande Torino', who tragically died in 1949.
Torino FC's stadium, Stadio Olimpico - also used by Juventus FC while its new ground was being built between 2005 and 2011 - has tours and an onsite museum.
FUN FACT
Torino FC was born in a brewery when FC Torinese, itself just 12 years old, joined forces with a group of Juventus dissidents back in 1906.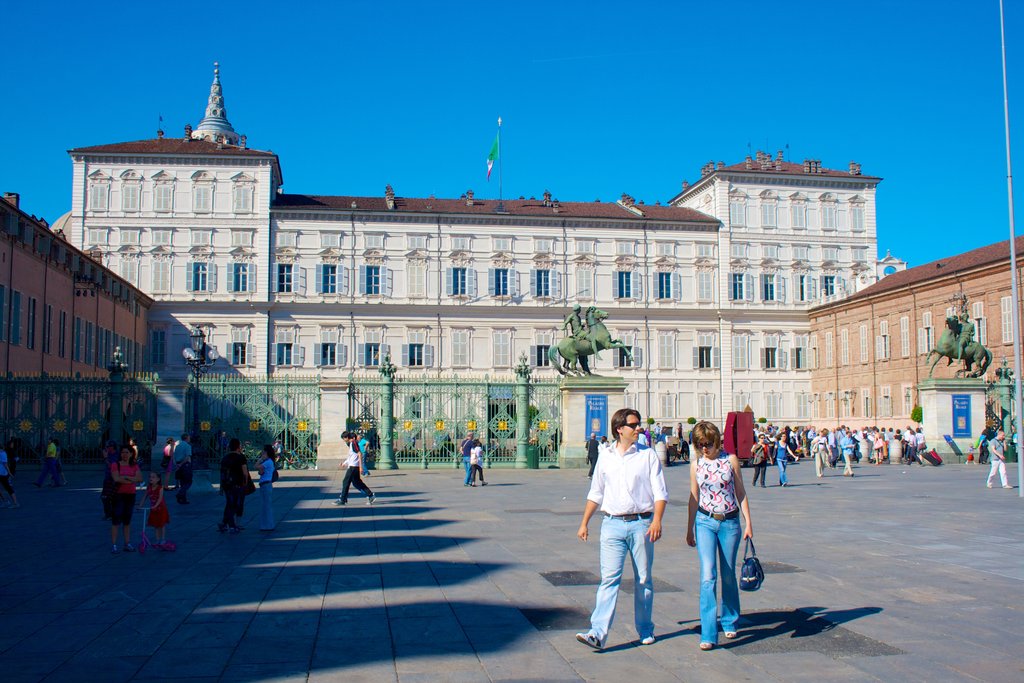 Image Credit: Tourism Media
Visiting Turin's football stadium: Juventus Stadium
Juventus Stadium - Continassa district
The current stadium opened in 2011, christening the pitch with a match against Notts County FC - a nod to the fact that Juventus Football Club owes its famed black-and-white strip to the second division English club. The stadium still feels shiny and new, with a suspended steel roof, eco-friendly technology and a 'ring' via which fans enter. It has a capacity of 41,507 and the seats huddle relatively close to the pitch, creating an intense, thrilling atmosphere on match days.
A 'walk of fame' outside pays tribute to club legends, while the museum goes deeper into the club's long history. The stadium tour, with access to the players' tunnel, dressing rooms and dugout, is available even when there's a match on. The club also operates a Juventus City Tour Bus, taking fans around historic football-related sites.
Getting there:
Hire a car from Turin airport as the stadium is a 20 minute drive (and 25 minutes from the city centre). On match days, a special tram service shuttles fans from Bernini metro station to the stadium. At other times, catch bus 72 or 72B from the city centre towards Viale Bruno Sper or Picco (around 40 minutes).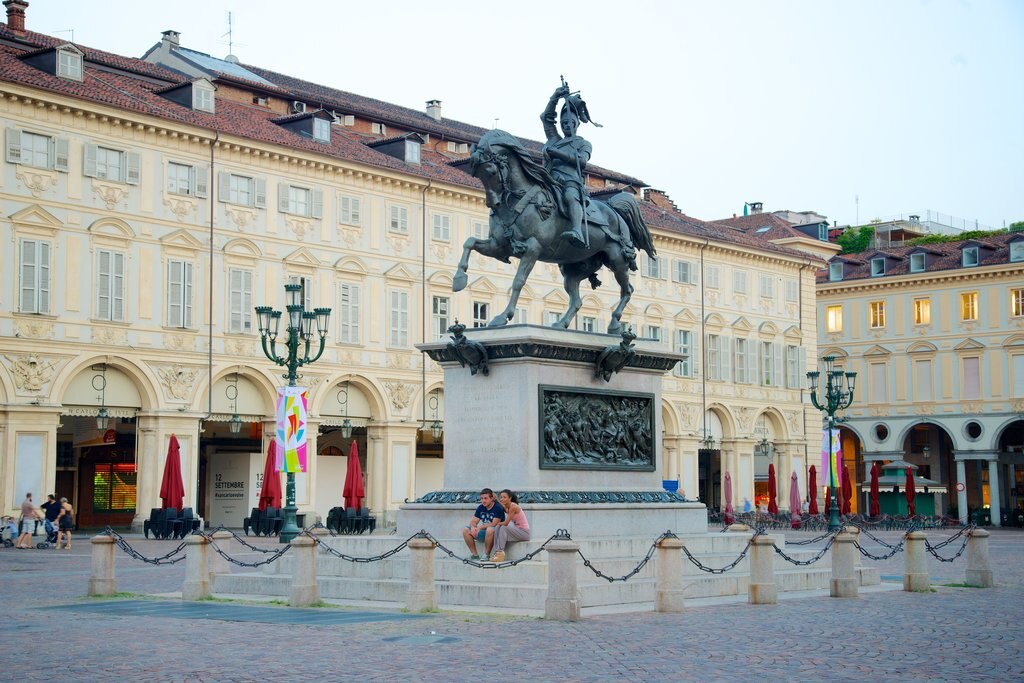 Image Credit: Tourism Media
Where to eat and what to do in Continassa
The stadium dominates so-called 'J Village', transforming the Continassa area - 7km north of Turin city centre - into a one-stop destination for football fans, with hotels in Turin, stores, and places to eat and drink.
Area12 Shopping Center, just outside the main ground, has high-street fashion stores and bookshops for browsing away an hour or two, plus a few places to grab a quick bite. Try Weiner Haus for hotdogs and burgers, or Old Wild West steakhouse for a leisurely pre-match lunch.
Development of the area is ongoing, and it's definitely worth exploring the city centre if you have time. For fresh takes on Piedmont cuisine, try CasaSlurp or Gramsci Torino. Or book a table at La Lampara, known as a footballers' hangout.
Wiener Haus, Area12 Shopping Center, Strada Altessano, 141, 10151 Torino; Old Wild West, Area12 Shopping Center, Strada Altessano, 141, 10151 Torino
CasaSlurp, Via XX Settembre, 2, 10121 Torino; Gramsci Torino, Via Antonio Gramsci, 12/C, 10123 Torino; La Lampara, Via Andrea Doria, 23, 10123 Torino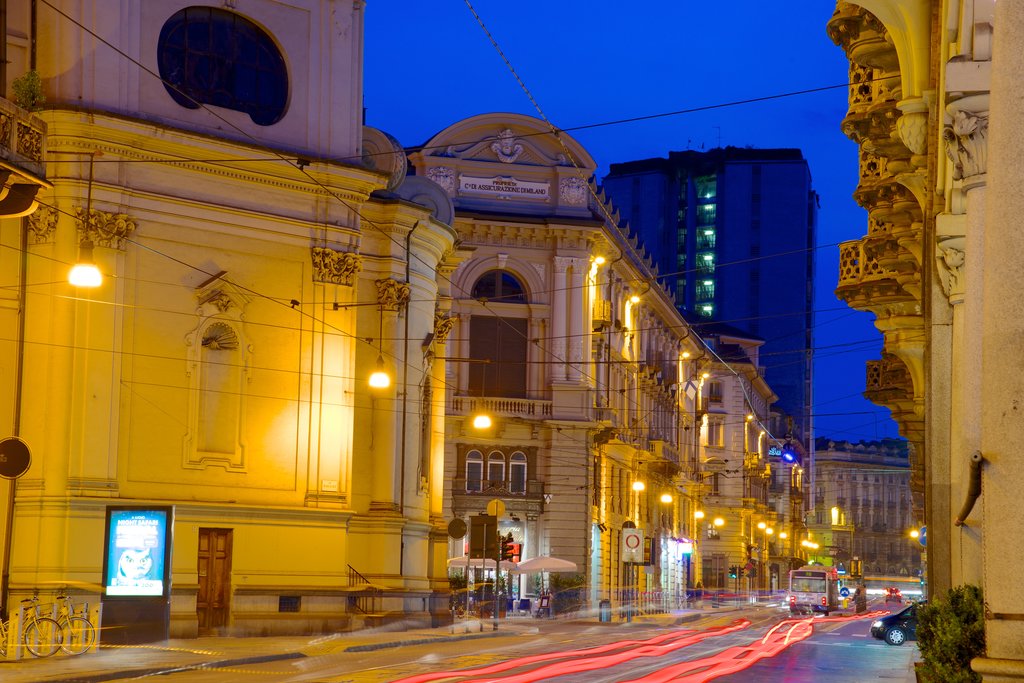 Image Credit: Tourism Media
Partying in Turin after the match
Celebrating after the match
Spectators tend to pour into the bars closest to the stadium for a post-match drink, before heading into town. Try New York Caffe, which always has a festive atmosphere when there's an important game on. There are several TV screens and outside seating, too.
Couldn't get a stadium ticket? The Huntsman Pub shows most Serie A and big tournament matches on its TV screens, and serves pretty good food to boot.
New York Caffe, Via Andrea Sansovino, 147, 10151 Torino
Huntsman Pub, Corso Vittorio Emanuele II, 43, 10123 Torino
Going out in Turin
Turin has a strong café culture, and many daytime places morph into lively night time hangouts with terraces spilling onto pavements and piazzas. Caffé Torino is perhaps the busiest and most iconic spot, marked by a neon Martini sign.
Late afternoon means aperitivo time, when many bars and cafés lay out complimentary tapas-style offerings for grazing with your Piedmont wine or spritz. Try Zelli Wine Bar or La Drogheria.
Hip area San Salvario, which hugs the banks of the River Po to the south, is crammed with cocktail bars and live music venues, while central Piazza Valdo Fusi is a chilled-out option for jazz and craft beer.
Caffe Torino, Piazza S. Carlo, 204, 10121 Torino
Zelli Wine Bar, Corso Vittorio Emanuele II, 35, 10125 Torino; La Drogheria, Piazza Vittorio Veneto 18/d, 10123 Torino
Practical information
You can fly to Turin from several UK airports. It takes just under two hours from London or two hours and 15 minutes from Manchester. The city's many inexpensive Turin hotels are known for their excellent hospitality and delicious local dishes.
Ready to discover how Turin became one of Europe's great footballing cities? From a world-renowned dining scene to eclectic nightlife, it has plenty of attractions beyond the beautiful game, too!