Known for its cultural scene, rich heritage and creative atmosphere, Leipzig is a hip city that flies under the radar of most travellers. The city was founded in the 11th century at the intersection of 2 key trade routes, making it a hub for international trade fairs. Even if you're just travelling for a specific football match, a world of wonder awaits you in Leipzig.
Discover things to do during a football weekend break in Leipzig, visit the RB Arena football stadium and cheer with other passionate fans to prepare for your fun holiday.
Meet the team: RasenBallsport Leipzig e.V.
RasenBallsport Leipzig e.V., known as RB Leipzig, is a German football club in Leipzig. Founded in 2009, RB Leipzig quickly rose as champion in Regionalliga Nord (IV).
RB Leipzig also won the 2012-2012 Regionalliga Nordost season without a defeat, earning it a promotion to 3. Liga. RB Leipzig also earned a spot in the 2017-2018 UEFA Champions League as runners-up of the Bundesliga.
RB Leipzig has had many notable players over the seasons, including such greats as Yussuf Poulsen, Diego Demme, Emile Forsberg and Willi Orban. RB Leipzig played without a crest its inaugural season but proposed a crest in 2010. The current crest features a football, 2 charging bulls and the initials of RasenBallsport. The team's official colours are red and white, and red and blue are used for away uniforms.
FUN FACTRB Leipzig has several affiliated teams, including a reserve team, a women's team, junior teams and academy teams.
Visiting Leipzig's football stadium: RB Arena
Formerly known as Zentralstadion, the RB Arena is home to the first-division club RB Leipzig. The stadium has a rich history in Germany's football matches, being the only stadium in former East Germany to host games in the 2006 FIFA World Cup. It also hosted 3 matches of the 2005 FIFA Confederations Cup and the German League Cup final.
With its seating capacity of nearly 43,000, integrated floodlight design for acoustics and bridges constructed over the old stadium to connect the new stadium, the RB Arena is popular not only for football matches but also for concerts and performances. Some of its past concerts include performances from Paul McCartney, AC/DC, Tina Turner and Bruce Springsteen & The E Street Band.Tickets for Leipzig matches can be purchased online, in the official shop in the city centre or in-person at Arena Ticket at AM Sportforum 2 near the stadium.
Tickets are usually available at the ticket windows 2 hours before the match, but they typically sell out.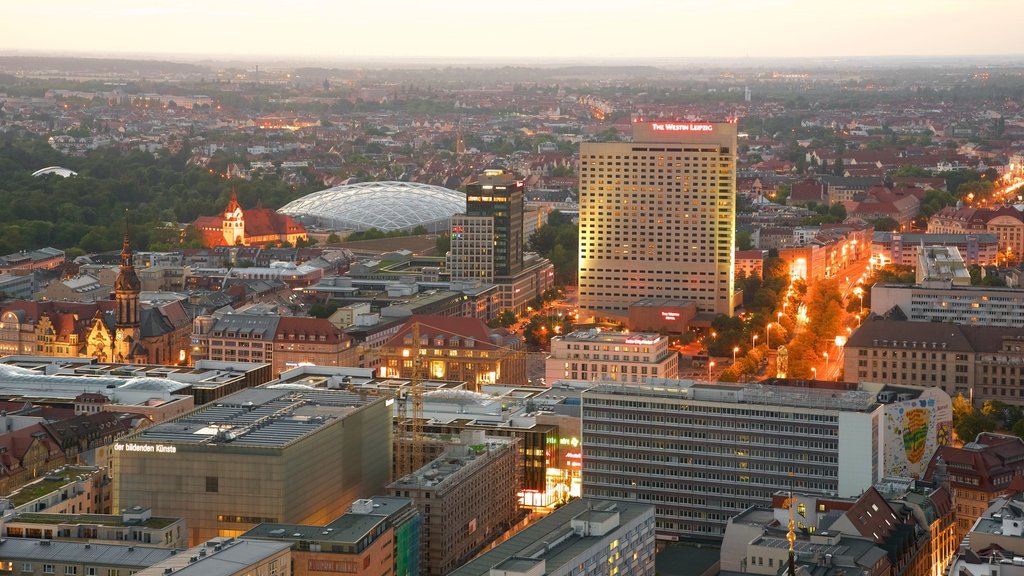 Panorama Tower - Credit: Imagebox/TM
Getting there
The RB Arena is east of Leipzig's city centre and central railway station. It's easy to walk to in 20 or 30 minutes, or you can take tram 3, 7 or 15 from the Leipzig Hbf railway station. If you prefer the flexibility of driving, you can take the A9 west of the city to exit 17 Leipzig-West, then follow B181 toward the city.
Biking is popular in Germany and is one of the best ways to get around the city. If you hire a bike, you can easily reach the stadium and take your time exploring the rest of the city.
Where to eat and what to do around Leipzig
Leipzig has a strong outdoor seating culture. Most of the restaurants and cafes in the city have outdoor seating options, giving you a chance to enjoy the views of some of the city's greatest landmarks, such as the Monument to the Battle of the Nations.
You could also visit Leipzig Market Square, which marks the old city centre. The entire space is nearly a hectare and contains an array of shops, restaurants and cafes. Market Square is also home to the old city hall and a museum that chronicles the history of the city.
Leipzig has drawn many notable figures into its creative atmosphere, including Johann Sebastian Bach. The city has a museum on the life and work of the great composer, including a treasure room of music manuscripts on display. You could also see musical instruments like his violone and the console of an organ. If you have the kids with you, bring them to the Leipzig Zoo to enjoy some time with wildlife like Komodo dragons, turtles, squirrel monkeys and gorillas.
For a mix of sightseeing and dining, visit Auerbachs Kellar. A former haunt of Goethe, Auerbach's Cellar is one of the oldest restaurants in the city and boasts an excellent, historic wine bar that dates back to 1438.
On a warm day, be sure to take some time to stroll through the city's paths and passages. The city has been a haven for creative types for centuries, so you can stumble upon some spectacular street art and unique photo opportunities during your stroll.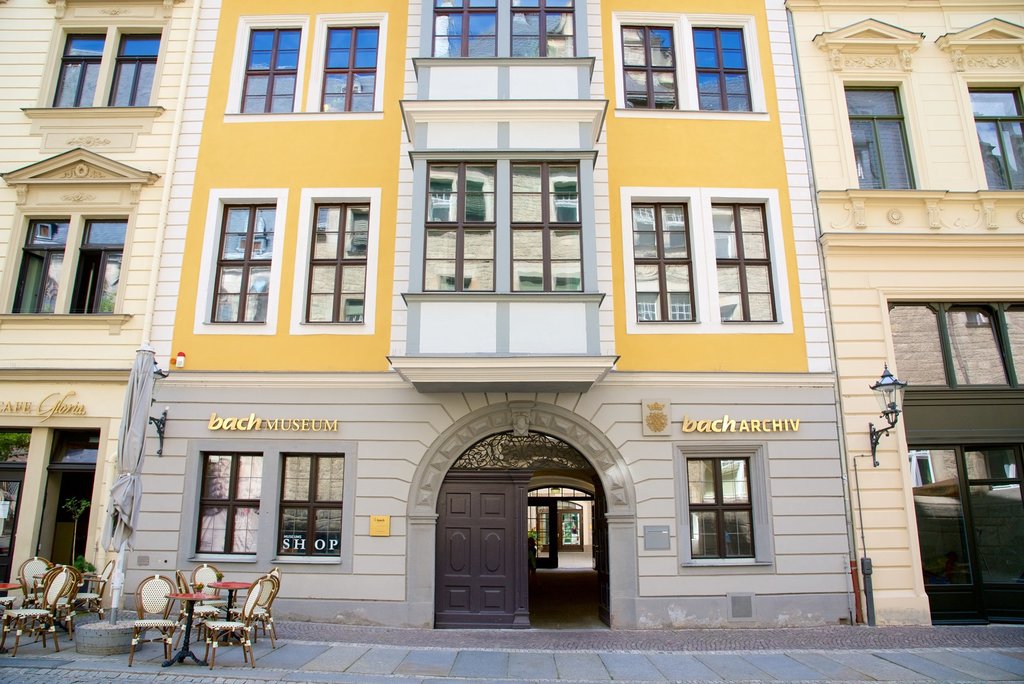 Bach Museum - Credit: Imagebox/TM
Partying in Leipzig after the match
Celebrating after the match
After the match, football fans flow into the streets in search of venues to celebrate. Many of the city's outdoor restaurants, cafes and beer gardens are transformed into fun-filled hotspots when the sun goes down. Fortunately, you'll find plenty of bars in the city centre and the city is pedestrian-friendly, so you can easily walk around to discover new bars for a fun night.
One of the local favourites is Goldhopfen, a bar with craft cocktails and a lively atmosphere. Killiwilly, an Irish bar near the stadium, is a great spot to get pumped for the match and celebrate after. Some of the other highlights nearby include Bobbys Pub, Vodkaria Leipzig and Dark Flower. Most of the local football fans spend their time at Gaststätte heimatscholle eutritzsch, which is a little farther from the stadium.
Going out in Leipzig
Leipzig has a lot of unique and creative clubs and bars that bring high-profile acts in unusual spaces. Distillery is one of the oldest and best in the city, boasting a cosy atmosphere, high-profile DJ entertainment and a laid-back, local crowd.Barfusz is a unique and energetic venue with a range of events and is sure to give you a taste of local culture. It also serves international food with American cocktails, German favourites and classic speakeasy drinks.
For more options, visit Bar Street, which isn't an actual street, but a name for all the bars, restaurants and clubs off the main market square in Fleischergasse, Barfußgässchen and Klostergasse.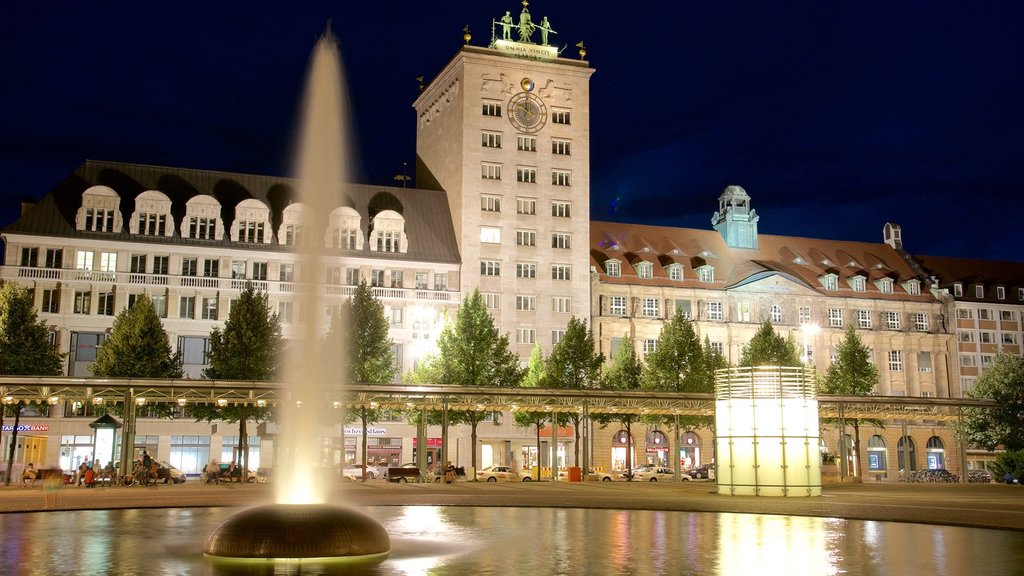 Augustplatz - Credit: Imagebox/TM
Getting to Leipzig
The Leipzig/Halle Airport is located northwest of the city centre. It's one of the biggest airports in Germany, and trains run from the airport to the city every 30 minutes. Many airlines service Leipzig/Halle Airport and offer flights to Leipzig, but you can also fly into Berlin and take a train to Leipzig.
The train is an easy way to get around Germany. Trains depart every hour from Berlin and you can get into Leipzig. If you prefer more flexibility, you can hire a car or bring your own and travel Germany's roads. Leipzig can be reached by Autobahn A 10 to A 9/E 51. Buses also travel from major German cities to Leipzig.
Ready to cheer with some of the most passionate football fans around? Check out our hotels in Leipzig. With its rich and unique heritage and range of things to see and do along with a football match, a football break in Leipzig is the ideal holiday.
If you want to discover more of Leipzig, take a look at the Leipzig holidays and city breaks for travel inspiration.
Photo Credits
Cover pic: Karl-Heine-Straße - Imagebox/TM