There's never a shortage of things to do in bustling London, but August is one of the best months to enjoy the city, with beautiful weather, plenty of planned events and more relaxed work schedules making for a busy few weeks. Whether you love music, food, art or culture, you'll find plenty of things to do in London this month.
Things to do this August
The View from the Shard
If you've never been to the top of the Shard, make August the month that you visit this iconic landmark. On selected Friday and Saturdays in August, The View from The Shard - as it's known - will be hosting the Shard Sessions: live music performances and DJ sets from famous faces including Colin Francis, DJ Luck & MC Neat, Mark Wright and Rickie Melvin.
Enjoy the music, a complimentary glass of cold champagne and, most importantly, epic views of London from 800 feet in the air. Tickets cost from £35 with a VIP table for eight people costing £799 if you feel like splashing out.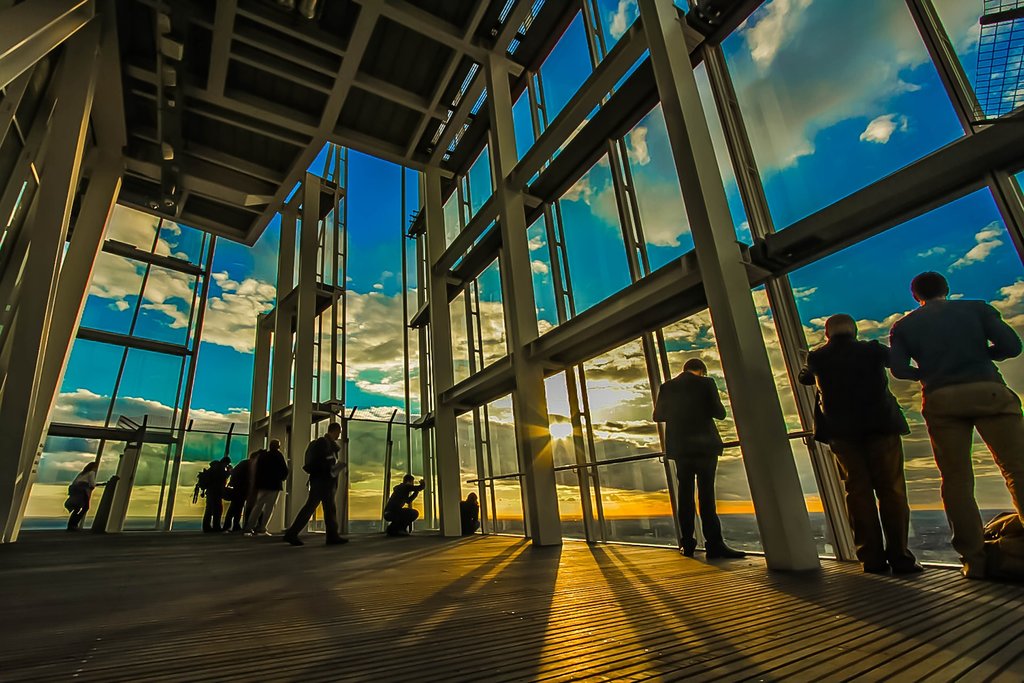 St Paul's Summer Lates 2019
Ever wondered what St Paul's Cathedral looks like at dusk? Every Thursday evening in August, the iconic cathedral stays open late to give tourists and locals the chance to see the famous church at dusk.
You can tour the cathedral floor, look at the elaborate mosaics, admire the stunning architecture, enjoy twilight views over London, see the burial place of some of the nation's most heroic people in the crypt and also explore a new exhibition titled The Great Restoration of the 1920s. There are also touchscreen multimedia guides to help you learn more about the church. Tickets cost £12.80 for adults if you book online in advance.
State Rooms at Buckingham Palace
Every summer, for 10 weeks, the opulent State Rooms at Buckingham Palace are open to visitors. The magnificent, sprawling residence has to be seen to be believed, with intricate architectural details and only the finest of furnishings in each of the 19 State Rooms.
Book a ticket to walk through the very places where national and royal celebrations are held, such as the ballroom, the throne room and the white drawing room. You can also stroll through the garden and watch the Changing of the Guard. Tickets cost £25 for adults.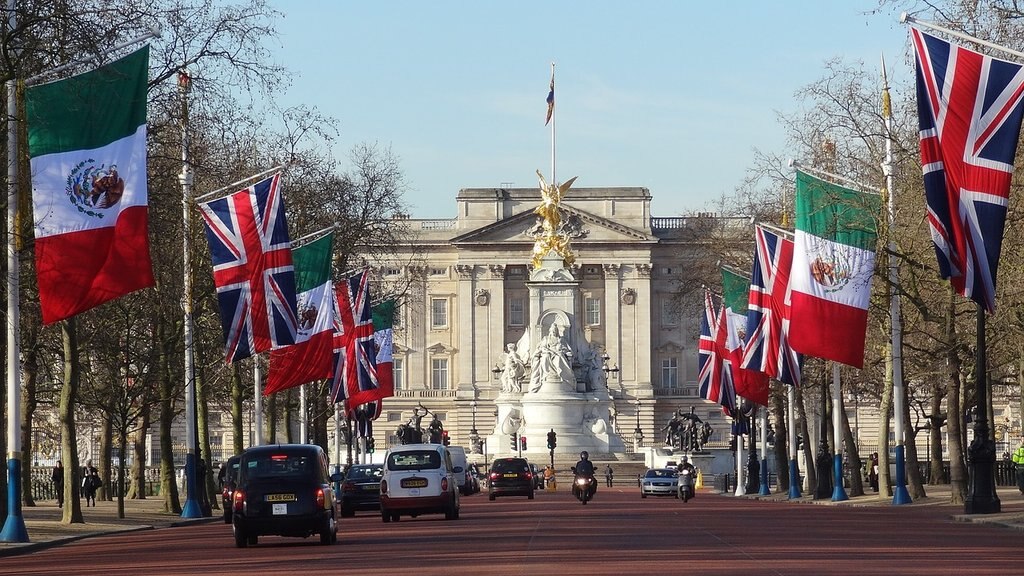 Underbelly Festival Southbank
From April to September, the pop-up Underbelly Festival Southbank takes place on the banks of the Thames, and the schedule is absolutely packed with colourful entertainment, including circus, cabaret, comedy, children's shows and music acts, not to mention excellent street food and drink.
There are a huge variety of shows to book for August, with tickets starting from just £14. Check out Swing Out!, a night of live swing music and dancing in which you can learn some killer moves, or Spice Gals, an energetic drag show reliving the Spice Girls' best moments.
BBC Proms
If you love classical music, don't miss one of the musical highlights of the year: the BBC Proms. The eight-week festival of classical music takes place between July and September and is jampacked with events including concerts, talks, workshops and family events.
Many are free and you can often nab tickets for as little as £6. Browse the BBC website to see the wide array of events still available to book for August, and if you can't make it in person, you can watch the TV broadcasts of the concerts on iPlayer.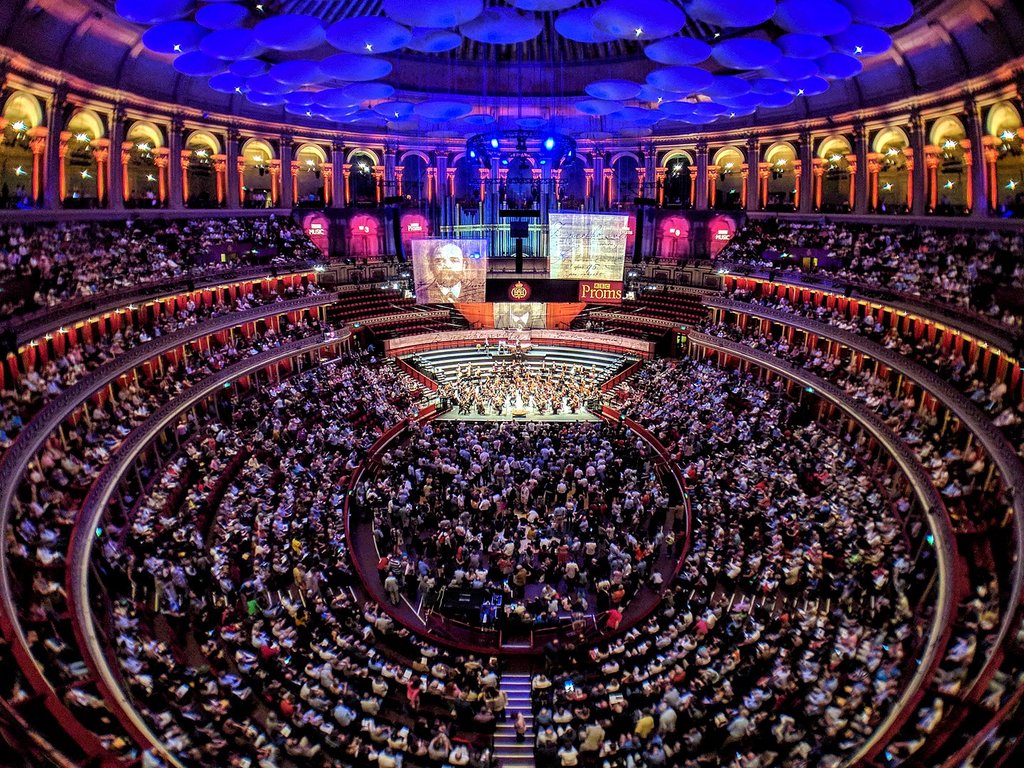 Royal Albert Hall during the 2017 BBC Proms -By Ed g2s - Own work, CC BY-SA 4.0, https://commons.wikimedia.org/w/index.php?curid=73587330
Things to do next August
Book these in your diary for next year.
Drink an Espresso Martini
If you're partial to a cocktail or three, Mr Black Espresso Martini Fest will be right up your street in 2020. Three years old, the festival is a must if you're a fan of an espresso martini and London's nightlife. You can use the festival's online search tool to find bars you'd like to enjoy a drink in, and you can narrow them down by type, location, time of day or price range.
Great British Beer Festival
If you're more of a fan of beers than cocktails, the Great British Beer Festival is the place to be. The event brings hundreds of real ales, international beers and ciders together under one roof, and, as well as sampling all the beer you can dream of, you can also enjoy street food, pub quizzes, book signings and live music. If you're a fan of beer memorabilia, you can pick up all kinds of boozy finds from the festival shops.