Brighton is one of the best cities in England to enjoy the colours and crisp air of autumn. Though there's something to enjoy any time of year, the charming buildings and picturesque surrounding countryside are perfect in autumn. Here are the best things to do in Brighton in autumn.
Visit North Laine
The famous North Laine is one of Brighton's quirkiest areas, filled with unique shops selling vintage clothing, comics, guitars, homewares, tattoo studios and other hidden gems. Snoopers Paradise is a popular spot that boasts 2 floors of vintage and second-hand goods that are truly one of a kind.
See a race
Horse racing has been an important part of Brighton culture since the 1700s. The Brighton Racecourse is a must-see venue with over 20 flat-racing fixtures during the season that runs from April to October, but there are also events like Gentlemen's Day, the Festival of Racing and Family Fun Raceday.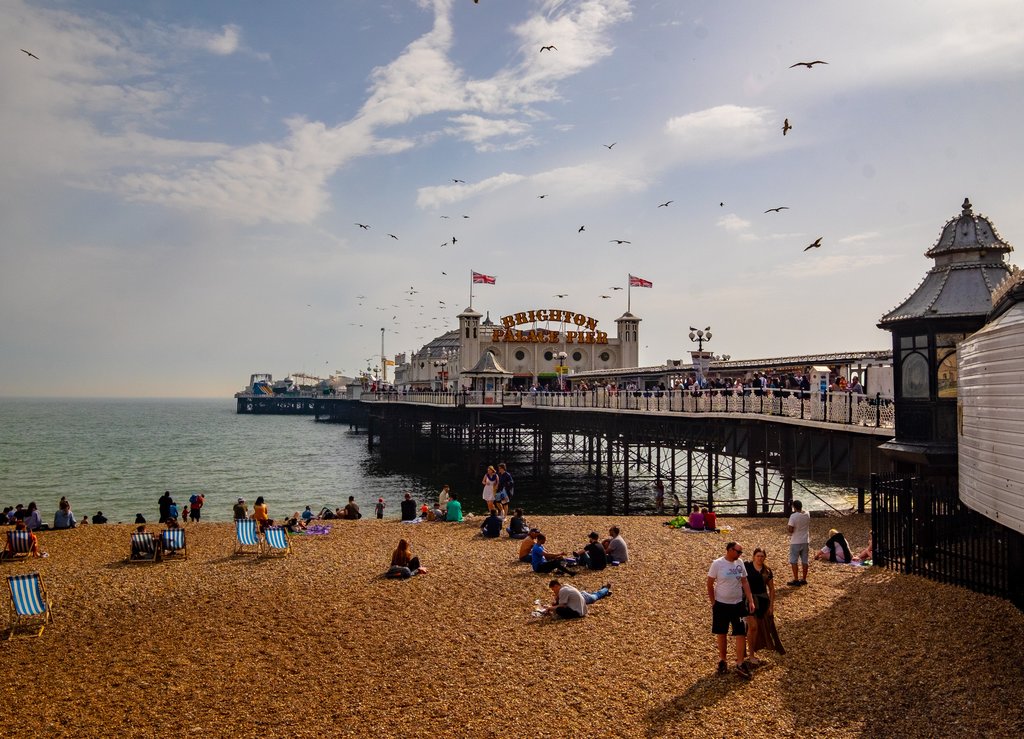 See aquatic life at Brighton Sea Life Centre
Brighton Sea Life Centre is a beloved attraction and one of the world's oldest operating aquariums. Held within a magnificent Victorian building, the aquarium has an array of glass tanks that hold sea creatures like sharks, rays and colourful fish. The Jurassic Seas exhibit showcases animals that outlived the dinosaurs, and Rainforest Adventure has the beautiful and deadly creatures of the rainforest. The aquarium can get crowded during school holidays and the summer months, so autumn is a great time to explore the wonders of the exhibits and take a glass-bottomed boat ride into the main tank for up-close viewing of the sharks.
Enjoy a Sunday roast
The cool, crisp days of autumn beg for warming comfort food, such as a delicious pot roast. Brighton has an array of restaurants that feature Sunday roasts with all the accompaniments, so you can spare yourself the cooking and just relax and enjoy the dish.
Take a stroll through the countryside
In addition to the stunning beaches of Brighton, there are also long stretches of pristine countryside that are absolutely gorgeous with the autumn foliage. You can take a bus to Devil's Dyke, Seven Sisters Country Park or Stanmer Park to see the vibrant foliage or book a tour to get a ride to all the best spots for colourful leaves.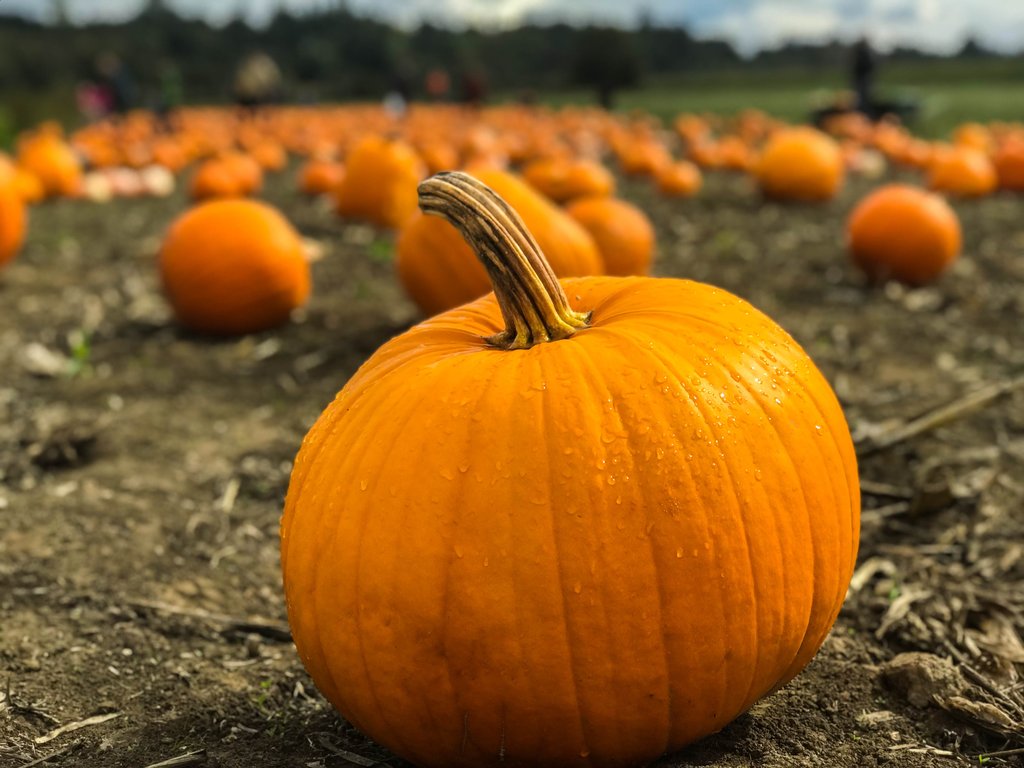 Pick pumpkins
Picking pumpkins is a popular pastime for kids and adults alike. The Pumpkin Picking Patch at Somptin has a great pumpkin picking experience for autumnal baking or Halloween fun. You can choose from 18 different types of pumpkins, winter squash and gourds to bring home with you.
See the fireworks on Bonfire Night
Bonfire Nights are one of the biggest autumnal events throughout England, and there are usually some spectacular fireworks displays in Brighton around November 5th. Bonfire Night is a commemorative event of the Guy Fawkes Gunpowder Plot and usually involves elaborate fireworks displays, bonfires, burning effigies and a lively carnival atmosphere.
See the city's museum
Though autumn is beautiful in Brighton, there are sure to be some cold, rainy or dreary days. During this time, you can take the opportunity to explore the cultural area of Brighton to visit the city's museums. The Royal Pavilion is a popular option, where you can see artefacts from the Royal Collection in 'A Prince's Treasure' exhibit, and the Brighton Museum & Art Gallery has an excellent collection of artwork from different periods, including an exhibit of Japanese woodcuts.
Tour a vineyard for a wine tasting
Sussex has some of the best English wine in the country, and you can take tours of vineyards to see the harvest. This is a great way to experience the local wine culture and get out into nature to see the beautiful foliage and enjoy a little wine.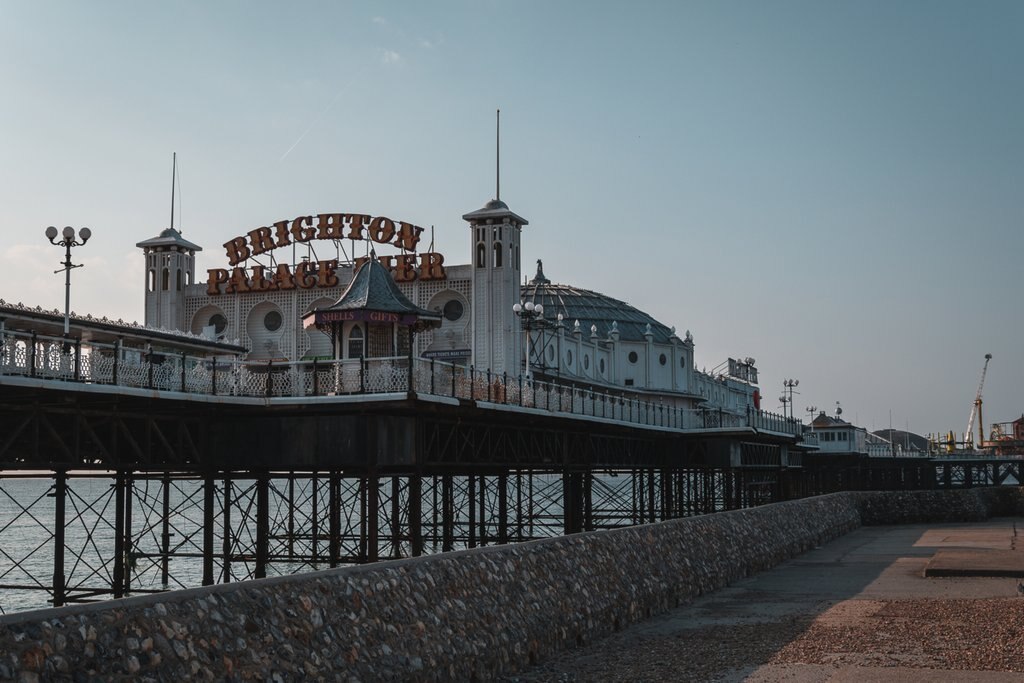 Participate in a ghost hunt
Brighton has a popular ghost hunt activity that takes place in Brighton's Town Hall. During the tour, you visit the basement of the hall and spend a night in the old police cells, which have markings from previous prisoners, and await the rumoured ghost of the police chief who was murdered by a prisoner in 1844. You can also tour the building to catch a glimpse of ghosts in the cells and detention areas.
Take a city tour
There's no better way to experience the culture of a city than with an organised tour. Brighton has many themed tours that range from paranormal to historic walking tours to food crawls, which take you through the hidden parts of the city and some of the most beautiful buildings. Depending on the tour you prefer, you may even hear personal accounts and unique stories that will connect you to the city.
If you're planning a trip to Brighton, consider booking an autumn holiday to take part in the city's wonderful seasonal experiences. Expedia has great deals on Brighton hotels to help you save and make the most of your experience!