Berlin is known for its chic appeal, alternative style and endless creativity. Though many of the typical Berliners dress in a monochrome, street-chic style, the shopping options and freedom to express individual style are virtually endless. You could find everything from neon rave wear to haute couture in the shops throughout the city, as long as you know where to look.
If you're looking for the innovative and unique, use this guide to discover the best shopping in Berlin.
Kurfürstendamm
Kurfürstendamm is the leading commercial area of the city and served as a vital street for the capitalist west during the Cold War. Now it's home to numerous designer boutiques, including Chanel and Armani. You'll also find Berlin's largest department store, KaDeWe, on the street, which has 6 storeys of designer clothing, accessories and beauty products, as well as a gourmet food department.
Tauentzienstrasse
Tauentzienstrasse is a more budget-friendly shopping area that's home to a range of high street shops and the Europa-Centre mall, which has an Irish pub in the basement. KaDeWe is also in this shopping area, so you can check out the products and displays while you're there.
Bikini Berlin
Located next to the zoo, Bikini Berlin is a fascinating department store with permanent shops and pop-up shops with designer goods and unique finds from up-and-coming designers, such as IND-Berlin, a brand that prides itself on locally made, sustainable goods. Designers can rent out space in the shop to test out new products, so there's always something new to find there. One of the best parts of the mall is the rooftop terrace and its lush garden, which is a nice oasis in the city that provides views of the animals in the zoo.
McArthur Glen Designer Outlet
McArthur Glen is a fantastic designer outlet with popular brands from Europe. Located in the Spandau area of Berlin, the outlet is a small village of outlet shops selling everything from home goods to designer brands. There's not only plenty to choose from, but the outlet has free parking that makes it easy to spend your day shopping.
Humana
Humana is another popular department store in Berlin. The largest one is found in the Friedrichshain neighbourhood and boasts an array of clothing and accessories, all second hand. You can find plenty of unique things, but you do have to search through endless racks. Upstairs, you can shop vintage pieces from the German Democratic Republic, the former East Germany. The other floors are categorised as women's, men's, children, youth and plus size.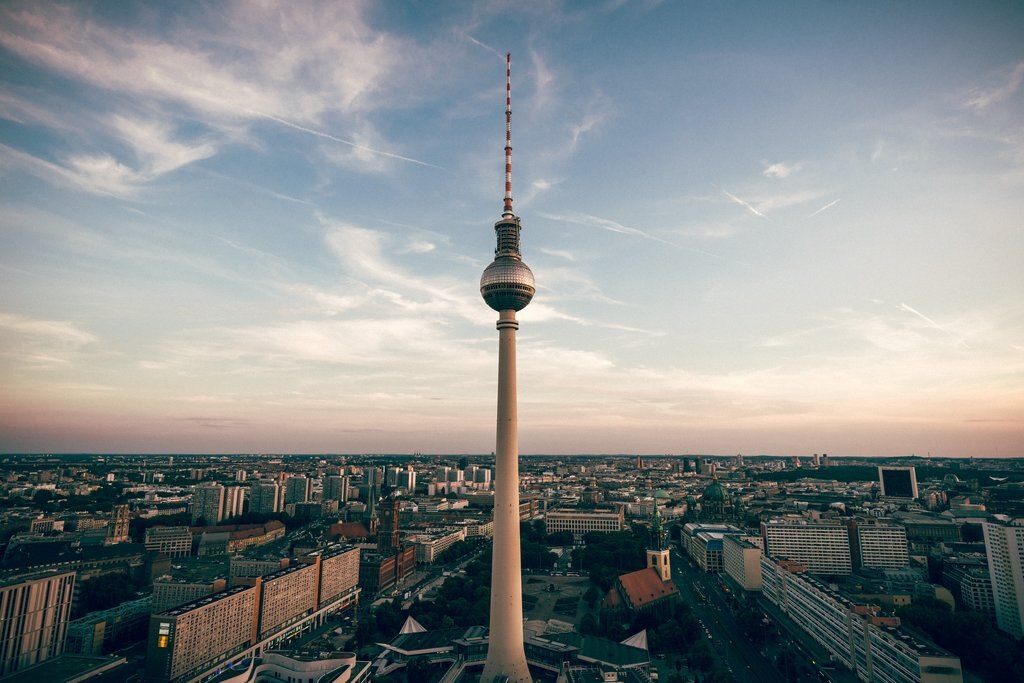 Flea markets
Flea markets are a Sunday pastime in Berlin. Numerous markets can be found throughout the city, but Mauerpark is the largest and most visited of them. Mauerpark has clothing, artwork, handicrafts, antiques, food and karaoke events, and the goods tend to be on the higher end. You could also visit other flea markets that are open year round, such as Arkonaplatz and the Antique Market at Ostbahnhof.
Hackescher Markt
Hackescher Markt is a popular spot for students and has many edgy shops with a flair for fashion and design. You'll find many well-known brands, up-and-coming retailers and restaurants in the market, as well as Hackescher Höfe, a courtyard with shops, restaurants and bars.
Schloßstraße
Schloßstraße is the primary shopping district in Steglitz-Zehlendorf near the Berlin Botanical Gardens. The vibrant neighbourhood has everything from clothing boutiques to charming watchmakers in the same area, along with Boulevard Berlin, a large shopping centre.
Alexanderplatz
Alexanderplatz is a well-known area in the centre of the city that has many chain shops, such as Primark and Decathlon and the Alexa shopping centre and its nearly 200 shops. Though this isn't an area to find unique vintage items and bargain goods, the array of shops means you'll likely find what you need.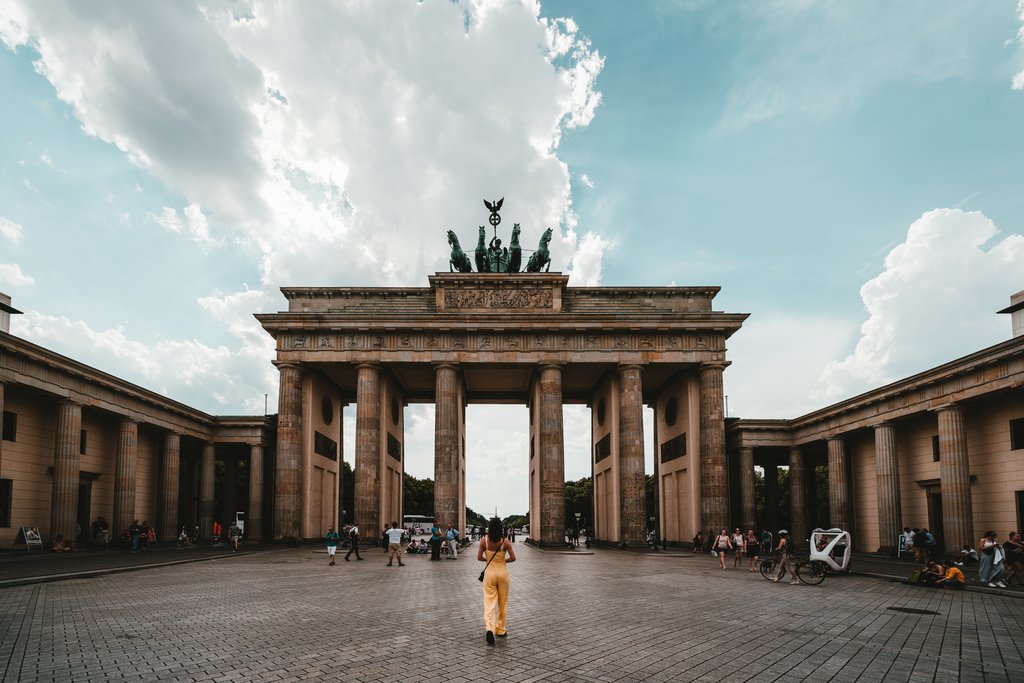 Friedrichstraße
Friedrichstraße is a more popular area for travellers, especially with landmarks like Checkpoint Charlie and many of the city's theatres nearby. You can find plenty of unique shops in the area, such as Dussman das Kulturkaufhaus, a shop with music, books, films and other finds, and clothing, accessories and cosmetic shops.
Voo Store
The Voo Store is found in the diverse neighbourhood of Kreuzberg in a large courtyard space. The lesser-known shop has a curated collection of progressive fashion and shoes from local designers, and it's the best place to go for unique finds. Though some of the collection can be pricey, you can shop the archive space to find pieces from past collections at reduced prices.
Andreas Murkudis
Andreas Murkudis is the former director of the Museum of Things who opened his 1st shop in 2003 and another shop in 2011. Located in the former printing workshop of the local newspaper, his collection of fashion, accessories and home goods is based on his own personal taste, so you can spend hours just looking at the distinctive finds in his shop.
If you're planning a trip to Berlin, be sure to check out some of these fantastic shopping areas to find unusual gifts or souvenirs from your trip. Expedia has great deals on Berlin holidays to help you save on your trip and get the most out of the experience!