Rome is world famous for its magnificent ruins, ornate architecture and artistic heritage. But did you know it is home to some of the most impressive parks and gardens in all of Europe, let alone Italy? Unsurprisingly, they tend to get overlooked by iconic sites such as the Colosseum, the Pantheon and St Peter's Basilica.
However, when you've notched up 20,000 steps seeing all the Italian capital's headline attractions, make some time for Rome's prettiest parks and gardens - you won't regret it. We've rounded up the most tranquil spots below.
Villa Borghese
Rome's best-known and most beloved park, Villa Borghese stretches out for 80 hectares in the heart of Rome. It's full of aesthetic treats, from fountains and statues to a lake with a 19th-century temple. Developed in the early 17th century, the beautiful park is also home to a number of museums, including the Galleria Borghese, the Museo Carlo Bilotti and the Villa Medici.
There's also stunning botanical gardens, a cinema centre and a biopark zoological garden here, where you can spot everything from elephants to crocodiles. You can also rent bikes and electric scooters to get around.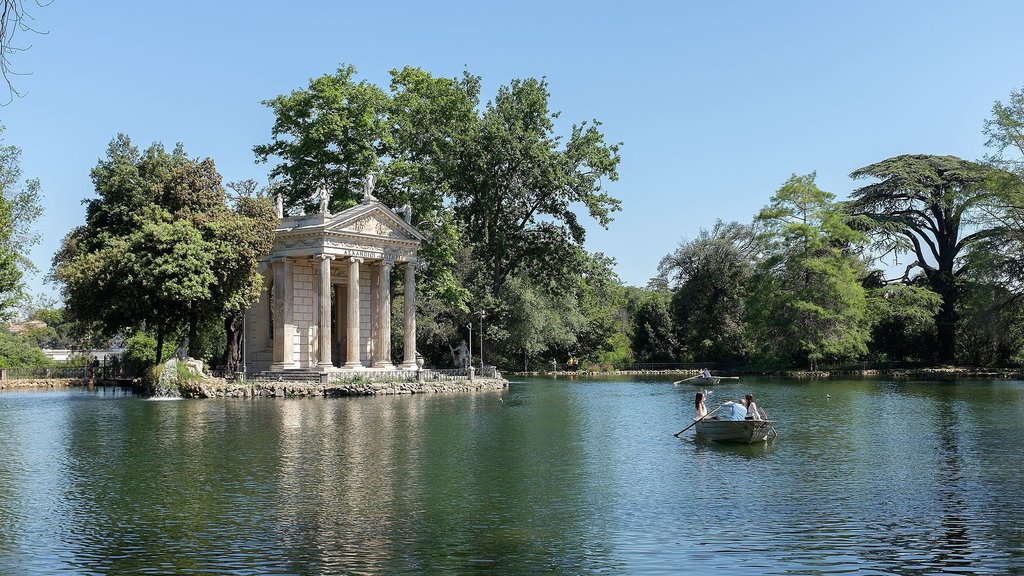 Esculapio Temple - Di Pierre-Selim Huard - Fotografia autoprodotta, CC BY 4.0, https://commons.wikimedia.org/w/index.php?curid=50252484
Villa Doria Pamphili
Built in the 17th century, Villa Doria Pamphili sits just outside Rome's ancient walls, and is Rome's largest landscaped park. It's visually stunning, with finely manicured gardens and all the pretty details you'd expect, from statues and fountains to streams and waterfalls.
At its centre is Casino del Bel Respiro, a beautifully maintained villa that was once a country home for the royal family and is today used for official functions. There's a bike path within the park in case you fancy working up a sweat while exploring its pretty scenery. It's also a great place to take a jog.
Villa Celimontana
Set upon Monte Celio, one of Rome's seven hills, is this pretty park, surrounding the 16th century Villa Celimontana. Now home to the Italian Geographical Society, the Villa Celimontana is where some of Italy's most valuable maps are kept.
The serene gardens are a great option if you're looking to escape other tourists, as it's a quieter spot. Highlights include an obelisk and flowerbeds. In the summer, it hosts evening music concerts.
The Vatican Gardens
If you're dedicating time in your itinerary to visiting the Vatican, don't forget to stroll around the stunning Vatican Gardens. Join a 45-minute open bus tour or organised a two-hour guided walking tour to hear about the garden's fascinating history, leave enough time to appreciate the splendour of the Italian and French gardens.
Make sure to organise your tour well in advance. While popular, the gardens are quieter when compared to the crowds at the Vatican, which you can visit for free after (it's included in the Vatican Gardens ticket price).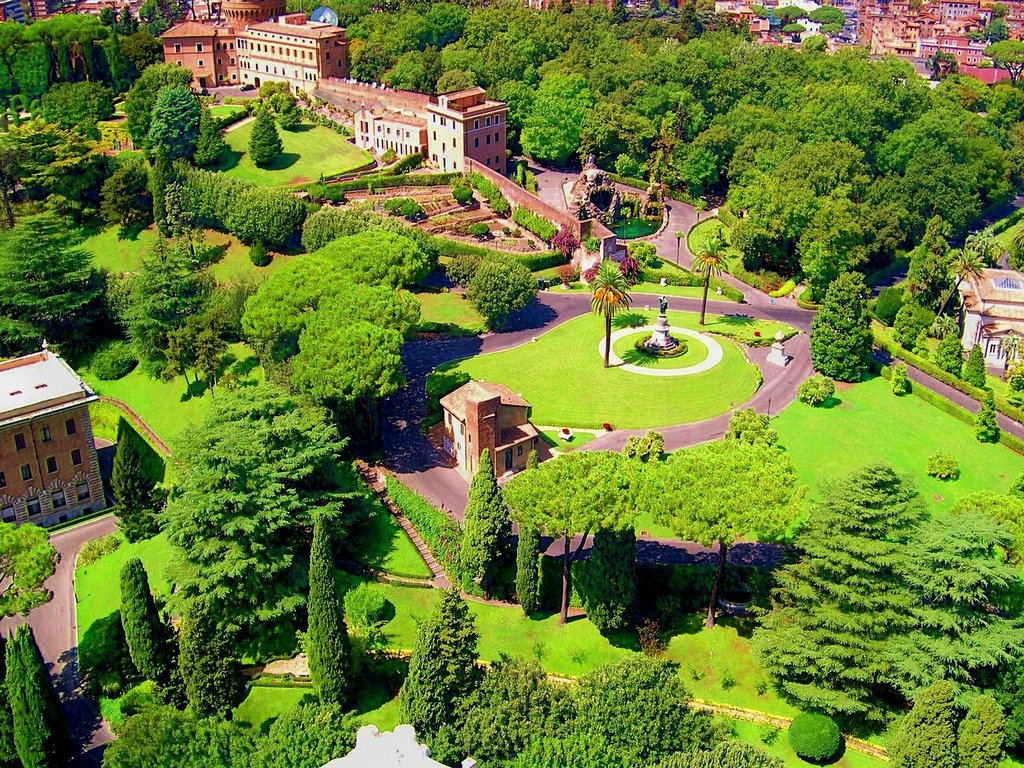 View of the Vatican Gardens - By Marek.69 talk - Own work, CC BY-SA 3.0, https://commons.wikimedia.org/w/index.php?curid=5245386
Giardino degli Aranci
It's impossible not to be impressed by the striking Giardino degli Aranci, which offers magnificent views over Rome. Officially known as the Parco Savello, the garden, which was built over what was once the 14th century Savelli family fortress, is set on Aventine Hill. While it may not be huge, it's incredibly photogenic.
Visitors love walking through a grove of orange trees that give the garden its name, appreciating the umbrella pines and soaking in the cityscape from the garden's terrace. It's a romantic spot for visiting couples, and it's worth heading there in the evening to catch the sunset.
Parco degli Acquedotti
If you're willing to venture a bit further from Rome's city centre, don't miss a trip to the gorgeous Parco degli Acquedotti. The 15-hectare park is set within the enormous Parco Regionale dell'Appia Antica, which is full of incredible archaeological ruins. The Parco degli Acquedotti is named for its impressive ancient aqueducts, being home to both the 16th century Acqua Felice and the first century Aqua Claudia.
The park is a haven away from Rome's many tourists, and also has fantastic trails for running and cycling. It's so beautiful that it's been featured in a number of famous Italian films, including the enduring classic, La Dolce Vita.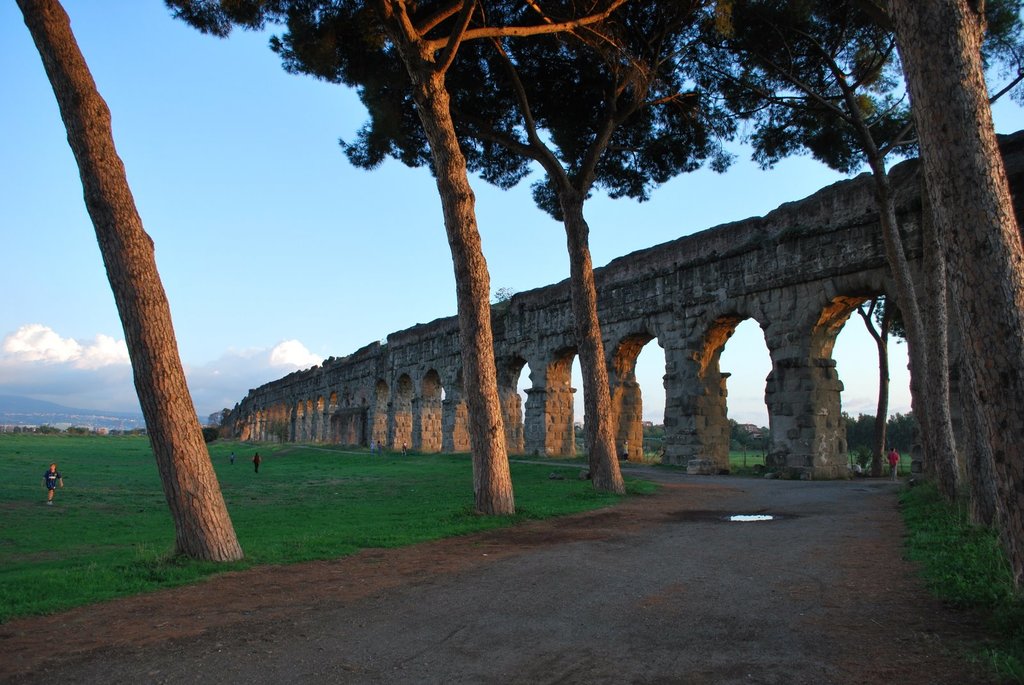 _Di ShockWave2 - Opera propria, CC BY-SA 3.0, https://commons.wikimedia.org/w/index.php?curid=18226253_Orto Botanico
Rome's highest hill, Gianicolo is another spot from which visitors can catch jaw-dropping views of Rome. The hill is also home to the impressive 19th century botanical garden, Orto Botanico, which stretches out for 12 hectares on the slopes of the hill.
Here, you'll find over 3,000 species of plants, a tranquil Japanese garden and a bamboo forest. There is also a rose garden, a medical garden and a number of greenhouses featuring plants from all over the world.