There are so many beautiful places in the United Kingdom that it's difficult to narrow it down to such a small list... but we're going to try anyway! From Wales to Scotland, England to Northern Ireland, we've put together a list of the most stunning spots in the UK.
The Most Beautiful Places in the UK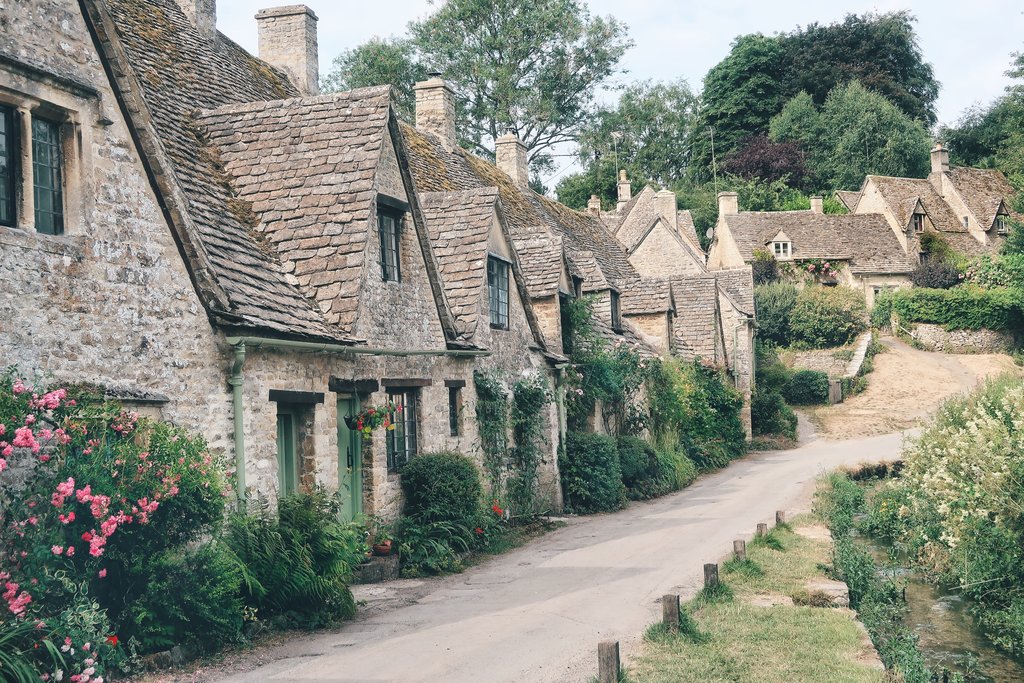 The Cotswolds, England
Covering nearly 800 square miles of southern England, the Cotswolds region is known for being one of the most beautiful places in all of the UK. Charming villages await you at every corner, and in between lie verdant fields and orchards. Rivers meander throughout the area as well, so there's always a pretty bridge to stop on for a photo opportunity. We're telling you... make sure to bring your camera to the Cotswolds!
The Shetland Islands, Scotland
With unspoilt beaches, wild landscapes, and a diverse range of wildlife (including Shetland ponies!), a holiday to the Shetland Islands of Scotland will make for memories that will last a lifetime. Dotted with quaint villages, you'll need at least a few days to a week to explore the islands in all their rugged glory.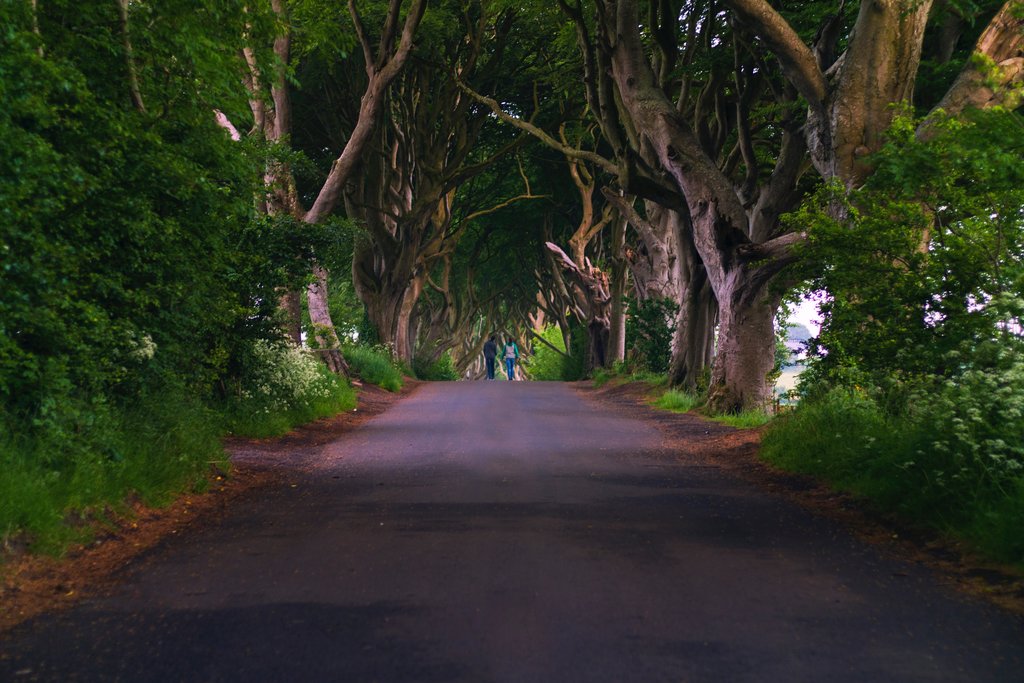 The Causeway Coast, Northern Ireland
Hire a car in Northern Ireland and set out to drive one of the UK's most beautiful road trips: the Causeway Coastal Route. Stop along the way at some of Northern Ireland's most famous locations, including the Dark Hedges, Rathlin Island, Dunluce Castle, the Carrick-a-rede Rope Bridge, and the Giant's Causeway. The wild Atlantic beauty of Northern Ireland is on full display along this route, and it's the best way to see the most beautiful spots in Northern Ireland on one holiday.
The Lake District, England
If you're looking for some of the best walking trails and natural beauty in England, look no further than the Lake District. Make sure to spend time on or at least beside one of the many lakes; our pick is inevitably Windermere Lake, the largest natural lake in England. With a variety of landscapes everywhere you turn, and many excellent pubs, tours, and hotels in the Lake District, we're sure you'll fall in love with this beautiful region of the UK.
Snowdonia National Park, Wales
The giant playground that is Snowdonia National Park is filled with mountains and lakes as far as the eye can see. It's no wonder that so many people head here for climbing expeditions and camping trips; a few days in Snowdonia and you'll feel like all your city stresses have melted away. With plenty of adrenaline-filled sports, nature walks, and even the world's fastest zip line, the beauty of Snowdonia also makes for the perfect outdoor adventure destination.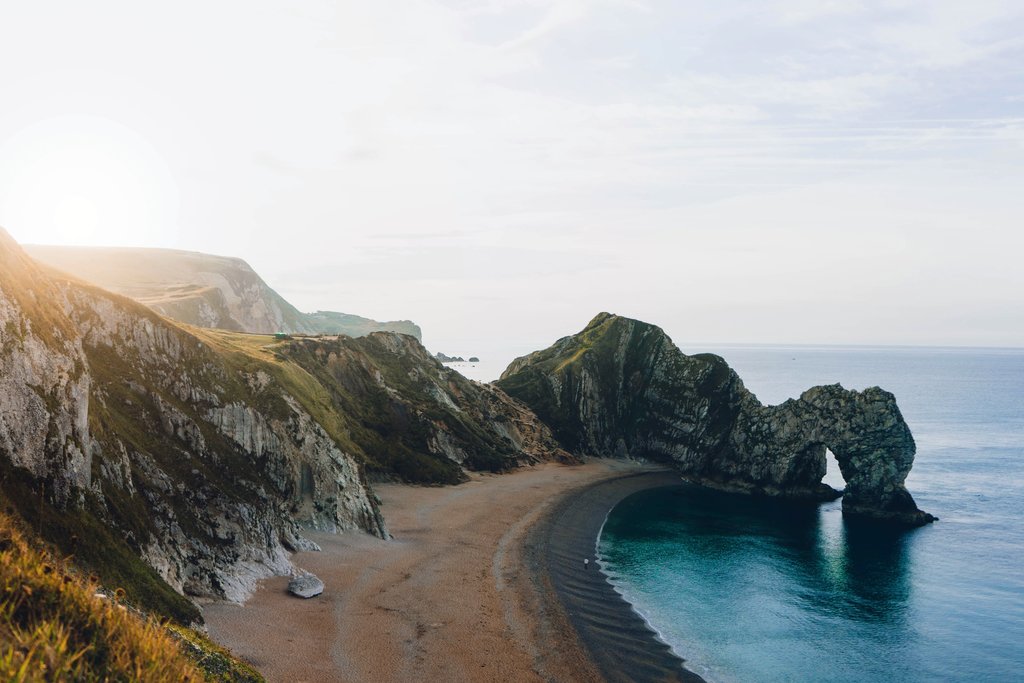 Dorset, England
Dorset's most famous attraction, the ancient stone archway of Durdle Door, is perhaps one of the UK's most photographed spots. The craggy Jurassic coastline of Dorset, including the jaw-dropping layered cliffs that showcase millions of years of fossils and geological history, are worth spending a few days exploring. Make sure to head out to Old Harry Rocks to see the stark white rock formations contrasted against the blue of the water and the sky.
Pembrokeshire Coast National Park, Wales
If you're in the mood for charming seaside villages, long countryside walks, and a laid-back atmosphere, head to Pembrokeshire Coast National Park in Wales. With a variety of wonderful villages and towns to base yourself from nearby, including Tenby, Carew, Pembroke, Solva, and Milford Haven, give yourself at least a week to fully explore all that the Pembrokeshire Coast has to see and do. Trust us, you won't be disappointed.
The Scottish Highlands
Found in the northwest of Scotland, the Scottish Highlands are the stuff of legend and folklore for a reason. This stunning mountainous region offers plenty to see and do, including hiking along gorgeous paths, stopping to see castle ruins, and yes, even looking out for Nessie at Loch Ness. The best way to see all that the Scottish Highlands have to offer is to hire a car in Scotland and set out on your own adventure.
Where would you love to go in the United Kingdom? With so many beautiful places in the UK, it can be difficult to choose just one!