Perhaps you've heard Germans have a reputation for being thrifty. Whether this stereotype holds true depends on who you ask. But in my opinion, German thriftiness is a very good thing - if, like me, you love all things vintage. They like the thrill of hunting down a bargain, and rather than throwing unused things and heirlooms from Oma and Opa onto the trash heap, many a German will instead head to the flea market and set up shop. As a result, there are dozens of markets around Berlin that are chockablock with second-hand trinkets, homewares, fashion and collectibles, ranging from retro-kitsch to elegant to weird yet lovable. On top of that, there are also scores of stores where vintage fans can shop to their heart's content.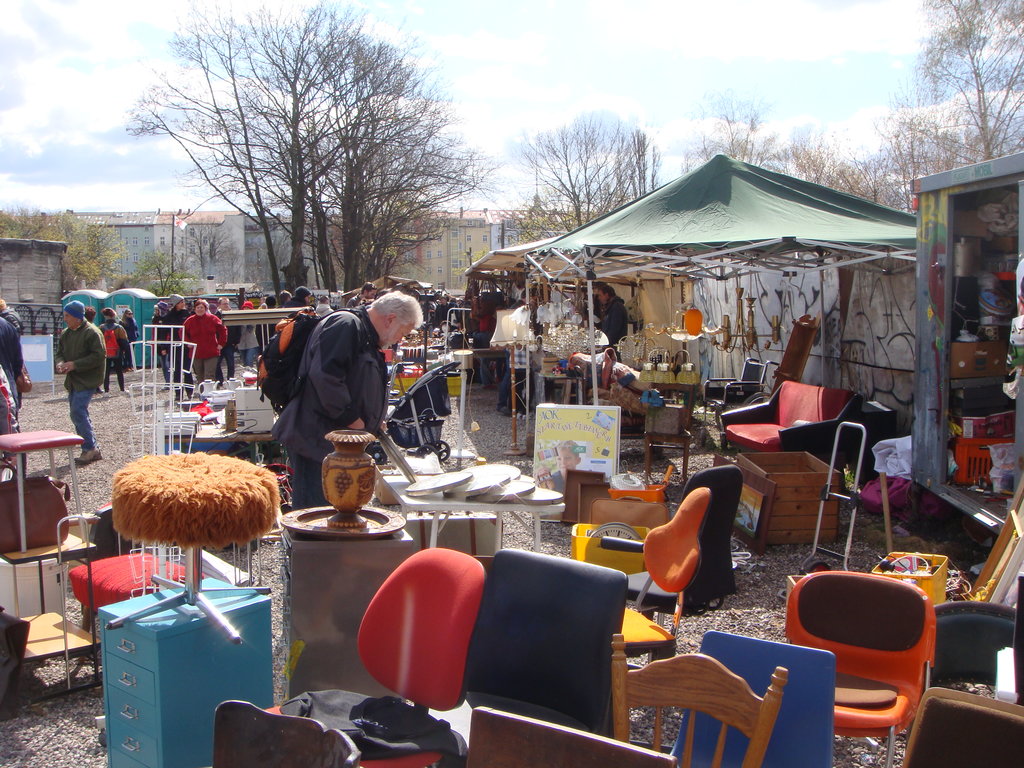 Spending a couple of hours browsing at the flea market is a beloved Berlin tradition on weekends, and first-timers would do well to start at the biggest: Mauerpark in Prenzlauer Berg (Bernauer Str. 63-64, Sundays 09:00-18:00), where hundreds of stands sprawl in all directions. In between veritable heaps of East German crockery, toys, accessories and furniture you'll find local artists hawking T-shirts or posters or lampshades they've made, or vendors selling falafel, grilled sausages and freshly squeezed juice. Next to the market, in the park's big amphitheatre, is the market's other star attraction: karaoke. Huge crowds gather to take in the outdoor spectacle, which every Berlin visitor should experience at least once.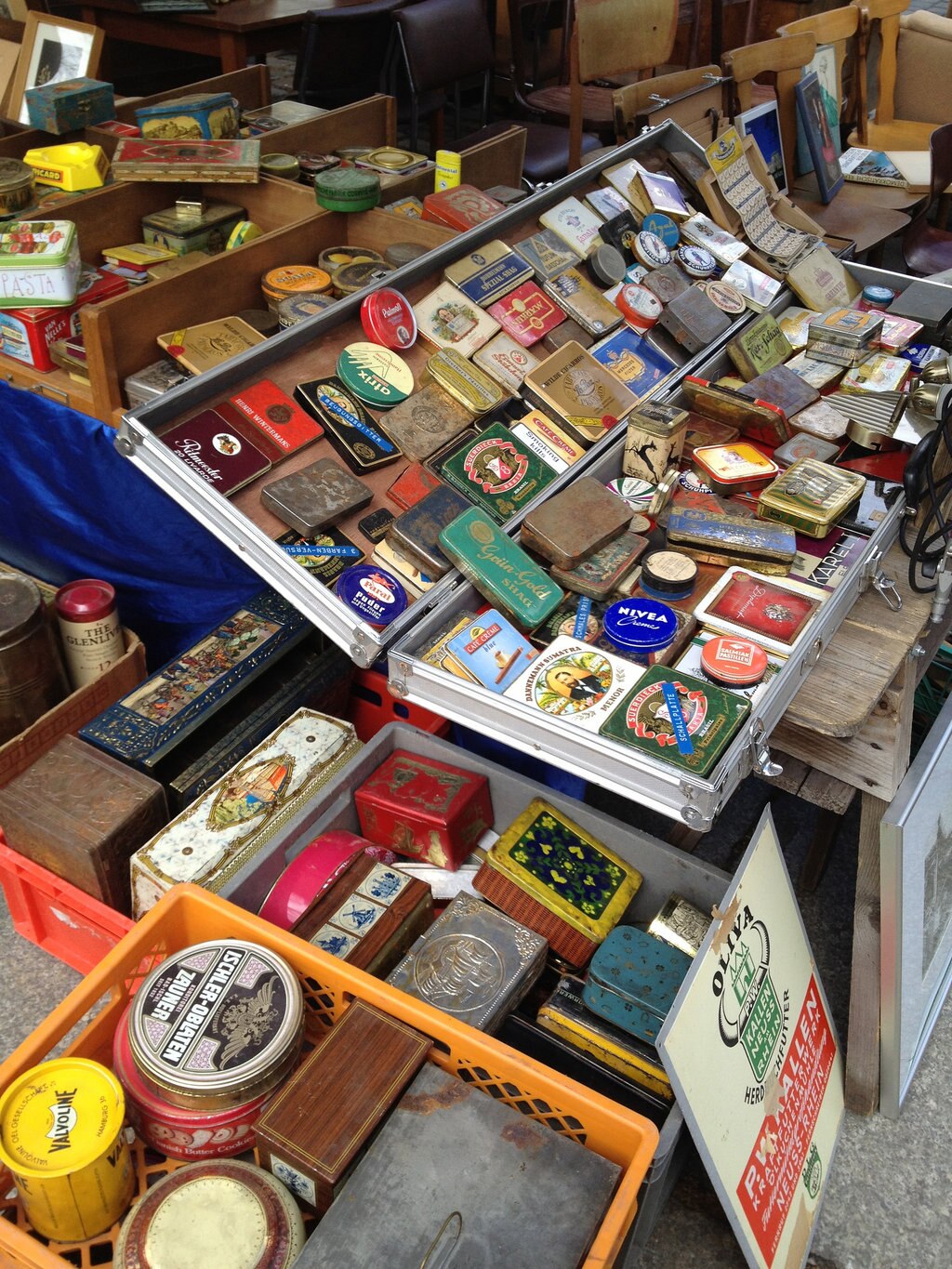 Just a few minutes' walk away is the flea market at Arkonaplatz, the somewhat more upscale and less crowded alternative to the Mauerpark mayhem. Also held every Sunday (from 10:00-16:00), the market here is smaller but has a more dedicated focus on trendy collectibles and home décor. Special finds here include botanical prints and posters, enamel kitchenware for that perfect shabby chic look, lustrous 19th-Century wood furnishings, and classic typography that's been transformed into lamps. With the higher-end selection, however, comes higher prices than those at Mauerpark.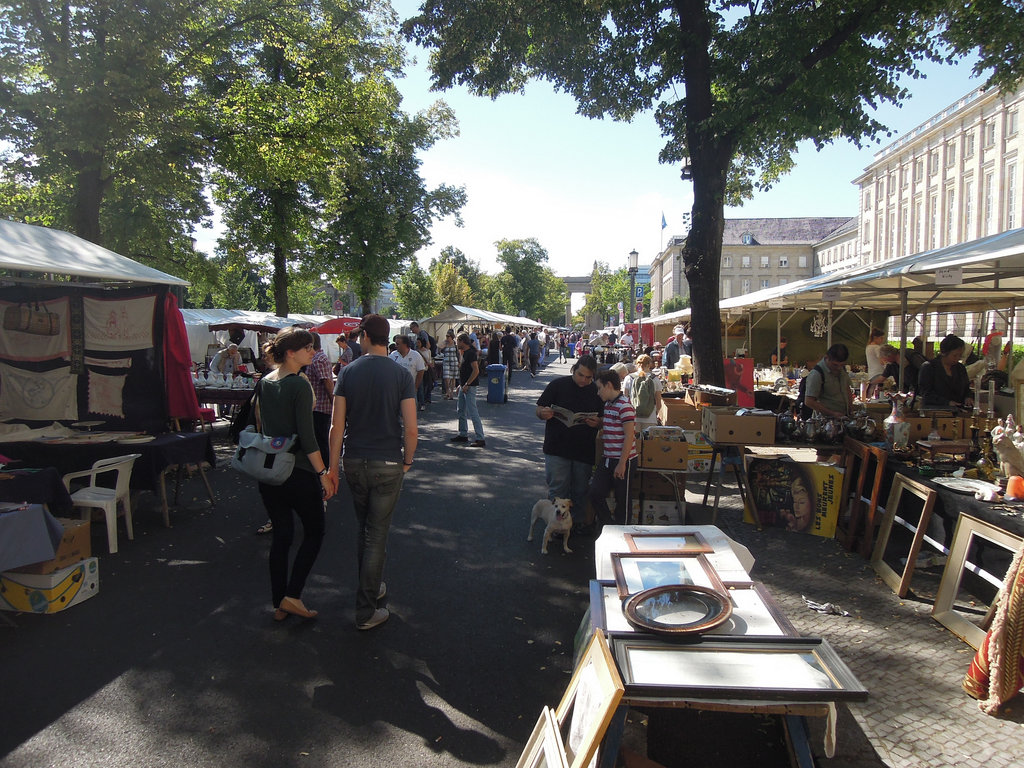 Antique fans should also pay a visit to the market on Straße des 17. Juni, the east-west artery that runs through Tiergarten park (Saturdays and Sundays 10:00-17:30). While the vendors at Arkonaplatz cater to hipper design tastes, the flea market here in Tiergarten definitely has an older, more bourgeois air. Take the S-Bahn to Tiergarten station to browse the stands of oil paintings with ornately scrolled frames, porcelain, silverware and even furs.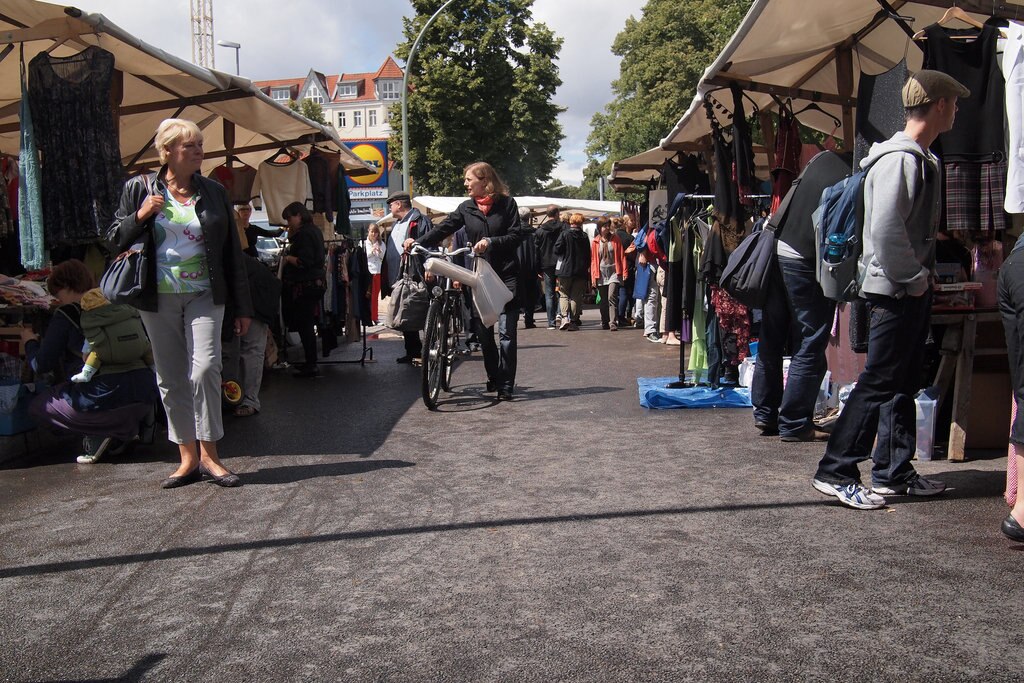 In pretty stark contrast to the high-end air at Straße des 17. Juni is the down-to-earth, neighbourhood vibe at Nowkölln Flowmarkt, held every second Sunday (10:00-17:30) during the warmer months next to the Landwehr Canal in Neukölln. Almost all of the stands here are headed by locals aiming to clear space in their closets, as opposed to vendors who do this for a living. This is the place to come to score some pre-worn fashions for true flea market prices. Food trucks, buskers and plenty of great people-watching add to the fun scene.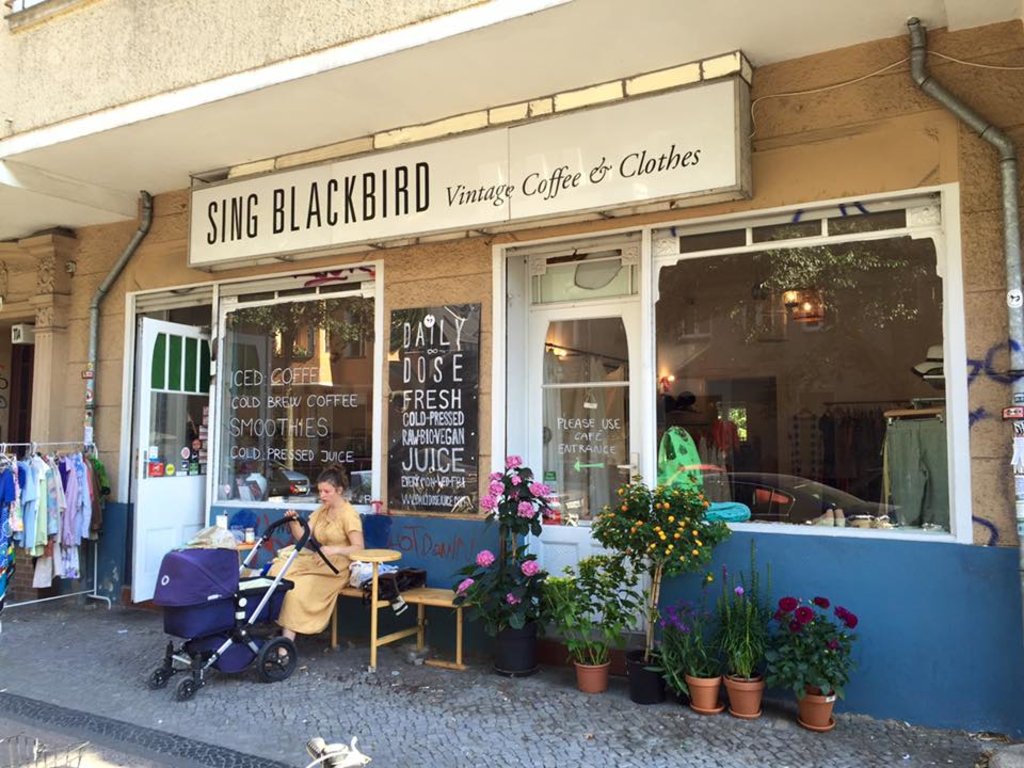 For those who prefer to find their vintage stuff cleaned, curated and hanging neatly on racks instead of in a flea market jumble, there are some must-visit second-hand shops around town. I always find something I want at Colours (Bergmannstr. 102), a former factory floor tucked into a Kreuzberg courtyard that's crammed with hand-picked vintage pieces and bins of items that are sold by weight. The same company also runs Made in Berlin in the heart of Mitte's trendiest shopping district (Neue Schönhauser Str. 19), which has a smaller shop floor than its Kreuzberg sibling although a more trend-geared selection. Kreuzberg's Pony Hütchen (Pücklerstr. 33) has a cute mix of mostly 1960s homewares and retro fashions. For one-of-a-kind hipster finds with 1980s and '90s appeal, don't miss the carefully curated racks at Neukölln's best vintage shops: Let Them Eat Cake (Weserstr. 164), Rag and Bone Man (Briesestr. 9) and Sing Blackbird (Sanderstr. 11), which also features a cosy café. Practically next door is Vintage Galore (Sanderstr. 12), specialising exclusively in Scandinavian mid-century modern. Their sleek and sexy selection of gorgeous teak furniture, ceramics and lamps might break the budget, but they're oh so worth it.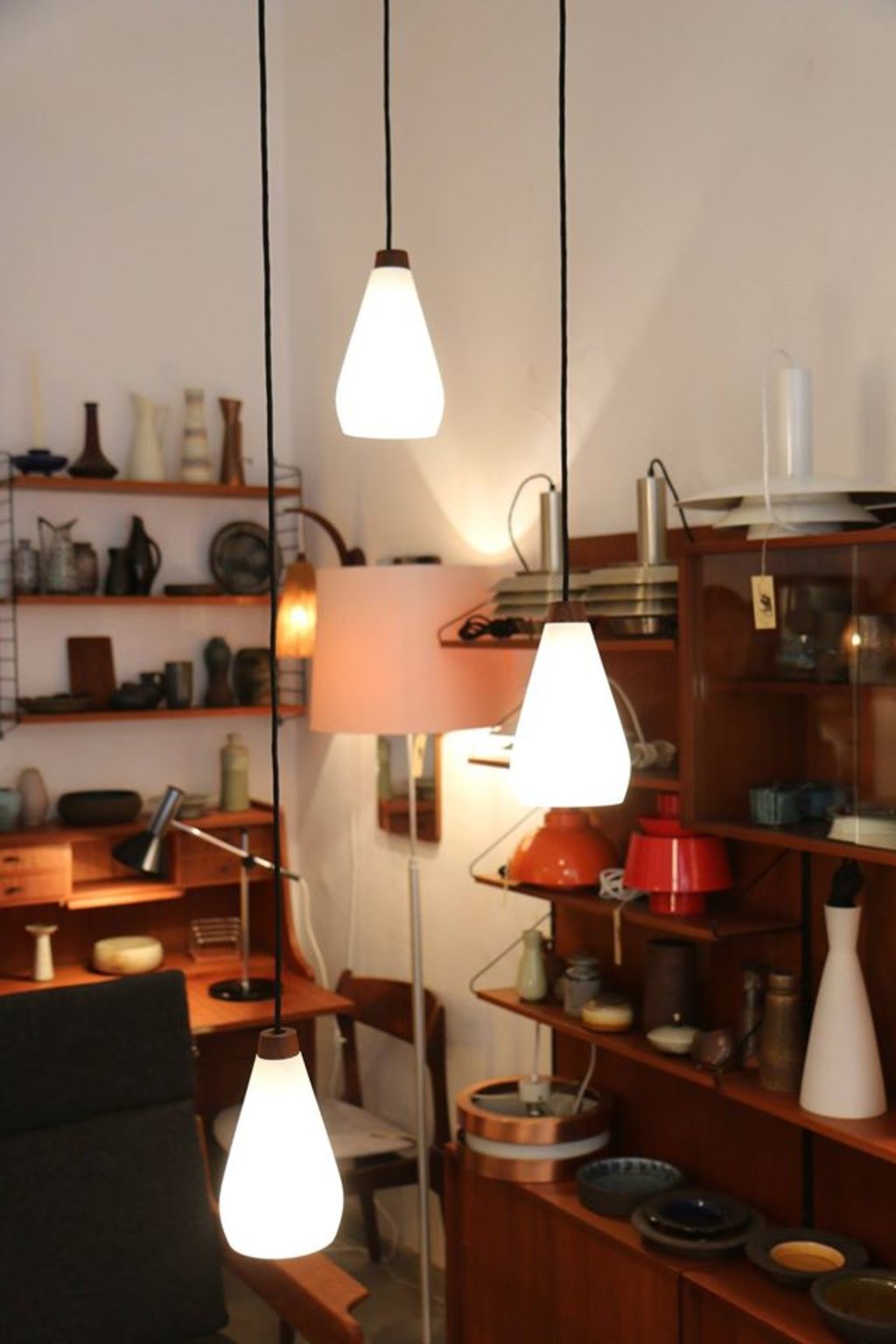 Ready to explore the best of Berlin's vintage shopping? Start planning your city break by checking out our hotel deals for this city!