Dubai, the most visited city in the United Arab Emirates, has a desert climate with only two temperature controls: warm and hot. The city's Gulf-side location makes it a dependable destination for a beach holiday thanks to year-round sunshine, and fortunately, rain is usually a rarity in the metropolis. Here's what to expect when visiting Dubai at any time of the year.
Dubai in High Season
The most popular months to visit Dubai are between December and February. While much of the rest of the northern hemisphere is shivering, Dubai is basking on the beach and enjoying dinner al fresco.
Temperatures tend to hover around a blissful 25C during the day, making this time of the year ideal for all sorts of pursuits, whether it's exploring the city or unwinding on a beach. Do note that demand and prices for hotels are at their highest too so be sure to book ahead.
The winter months are prime for outdoor activities, such as desert safaris and watersports, but expect queues at the city's biggest attractions as visitors flock to the city for some much-needed sun.
Dubai is particularly festive in early December for UAE National Day, which celebrates the founding of the nation in 1971 with fireworks, parades, concerts and a custom LED light show displayed on the Burj Khalifa, which is choreographed with the dancing waters of Dubai Fountain. January, meanwhile, draws in bargain hunters for the Dubai Shopping Festival, a month-long event that sees big discounts at the markets and malls.
Dubai in Shoulder Season
Dubai's shoulder seasons - from March to April and October to November - is an ideal time to visit. The still-high thermometer is offset by more reasonable accommodation prices and manageable crowds. Temperatures tend to stay in the low 30s and you'll find more sun loungers at your disposal, as well as more open stretches of sand along the coast.
These two in-between seasons are great for sports fans to visit Dubai: the city hosts the first round match of the World Rugby Sevens Series, the longest running sports event in the Middle East, in late November as well as the DP World Tour Championship golf tournament with $8 million in prize money up for grabs. Earlier in the year is best for gallery goers and bookworms, with the Festival of Literature and Art Dubai in March.
Diwali, the glittering Festival of Light, is celebrated by Dubai's large community of expats from the Indian subcontinent in October or November and features concerts, a themed bazaar showcasing festive food and performances and a fireworks display. You'll find that supermarkets will stock plenty of celebratory sweets during the run up to the festival.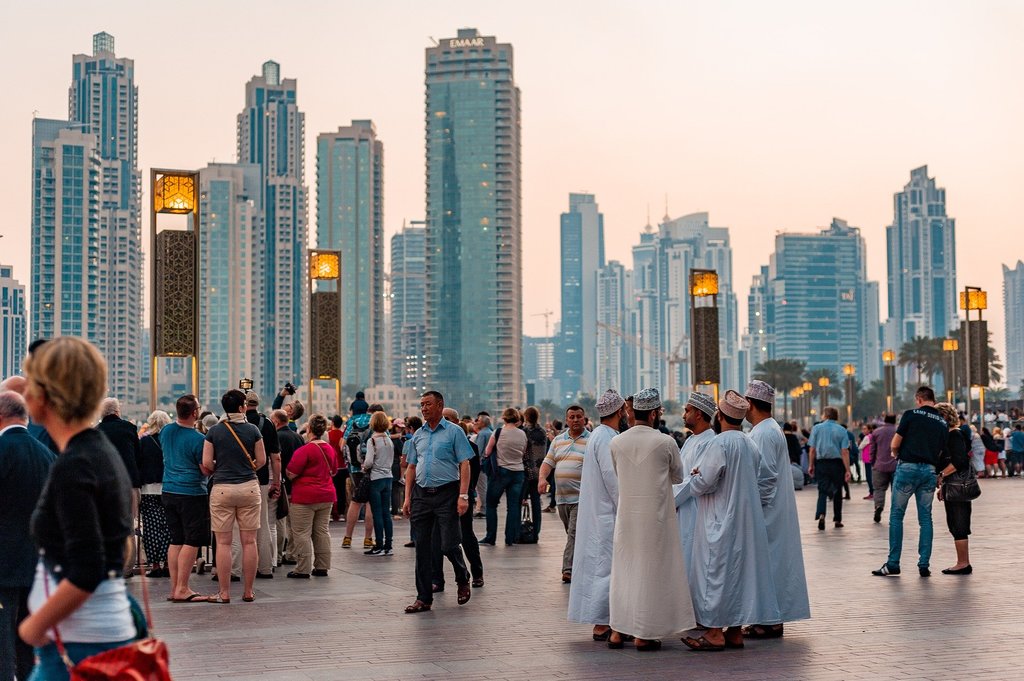 Dubai in Low Season
Dubai's summers are fierce, and even the locals tend to clear out of the city between May and September. Life moves indoors as temperatures regularly exceed 40C, and the humidity, which cloaks the city's skyscrapers in a heavy grey blanket, can reach a very stifling 95%.
Dubai is well prepared for high temperatures, and the city's malls - and even some of its theme parks - are air conditioned. If you really need to cool off, you can book in a snowy session at Ski Dubai, an indoor ski resort with five runs in the Mall of the Emirates.
Accommodation prices tend to be much cheaper at this time of year, so if you're after a bargain, there are great deals waiting to be snapped up - even for five-star hotels and resorts.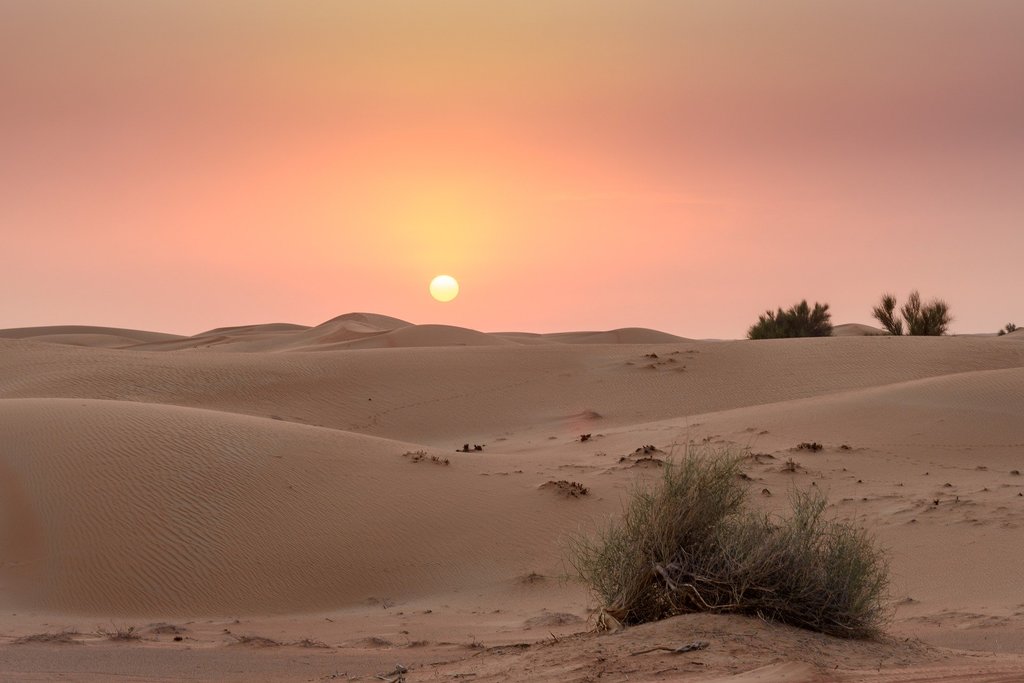 Dubai during Ramadan
The holy month of Ramadan is a wonderful time to visit Dubai, offering you an opportunity to get a closer insight into Emirati culture and Muslim traditions. Unlike some cities in Muslim-majority countries, Dubai 'stays open'. It's pretty much business-as-usual at the resorts and attractions, though some restaurants will close during daylight hours and some for the entire month out of respect for those who are fasting. Restaurants that remain open must put up screens so that diners cannot be seen.
A must-do for visitors to Dubai during Ramadan is to join a local iftar, the evening meal that breaks the fast of the day. The dining spots at most hotels and resorts host iftar tents with huge buffets, but for a more intimate experience, consider booking in at the Sheikh Mohammed Centre for Cultural Understanding. The centre invites visitors to a meal of traditional dishes followed by a question-and-answer session with the Emiratis to help travellers and expats better understand local culture.
Because the timing of Ramadan is based on sightings of the moon, the exact dates according to the Western calendar shift slightly earlier each year.
Find somewhere to stay by checking out our hotels in Dubai.