If you're looking for a country with unbelievably beautiful landscapes, centuries of fascinating history, delicious local cuisine, and an exciting nightlife to boot, look no further than Georgia. Located in the Caucasus region, this relatively small country packs a real punch. From its dynamic capital city to its countryside ruins, here are all the best things to do on a holiday to Georgia.
The Best Things to Do in Georgia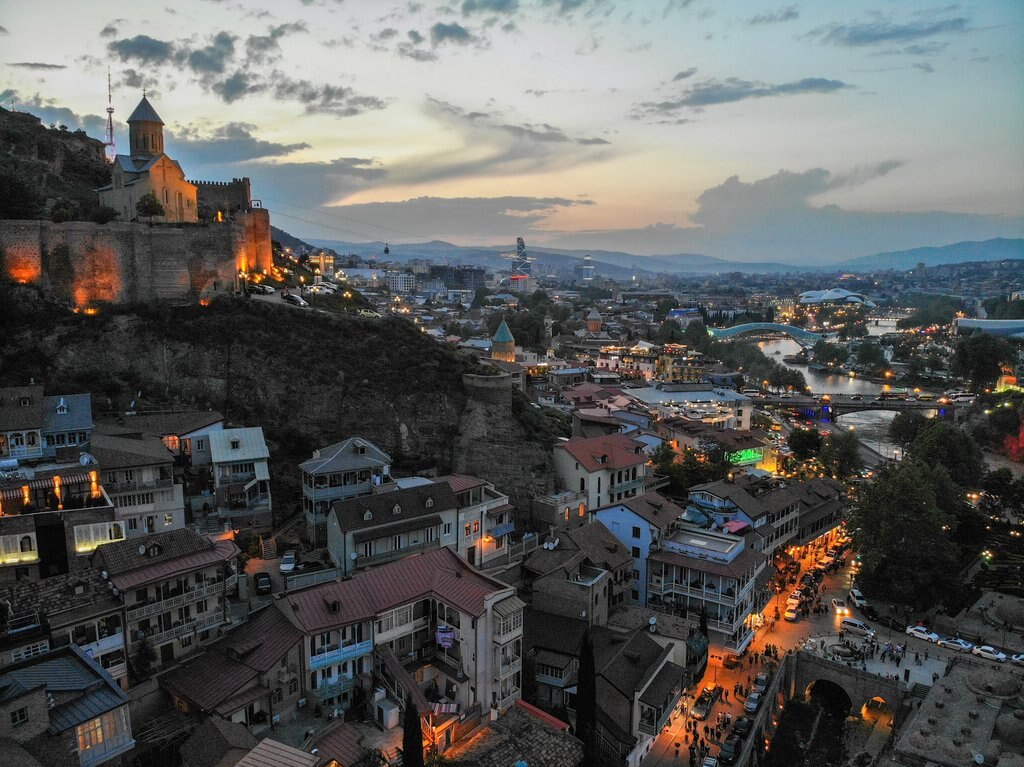 1. Explore Tbilisi
Most travellers to Georgia will pass through the capital city of Tbilisi at some point, and it's definitely worth incorporating at least a few days of your holiday here. With plenty of fantastic hotels in Tbilisi to base yourself, make sure to give yourself time to wander around the city's colourful Old Town. As Tbilisi dates back to at least the 5th century, you'll find an incredible array of architecture throughout the city, not to mention dozens of attractions that highlight its history, including the Georgian National Museum, the Tsminda Sameba Cathedral, and the Narikala Fortress (which offers unbelievable views over the city). With a charming atmosphere and a seemingly endless list of things to do in Tbilisi, it might just become your new favourite city.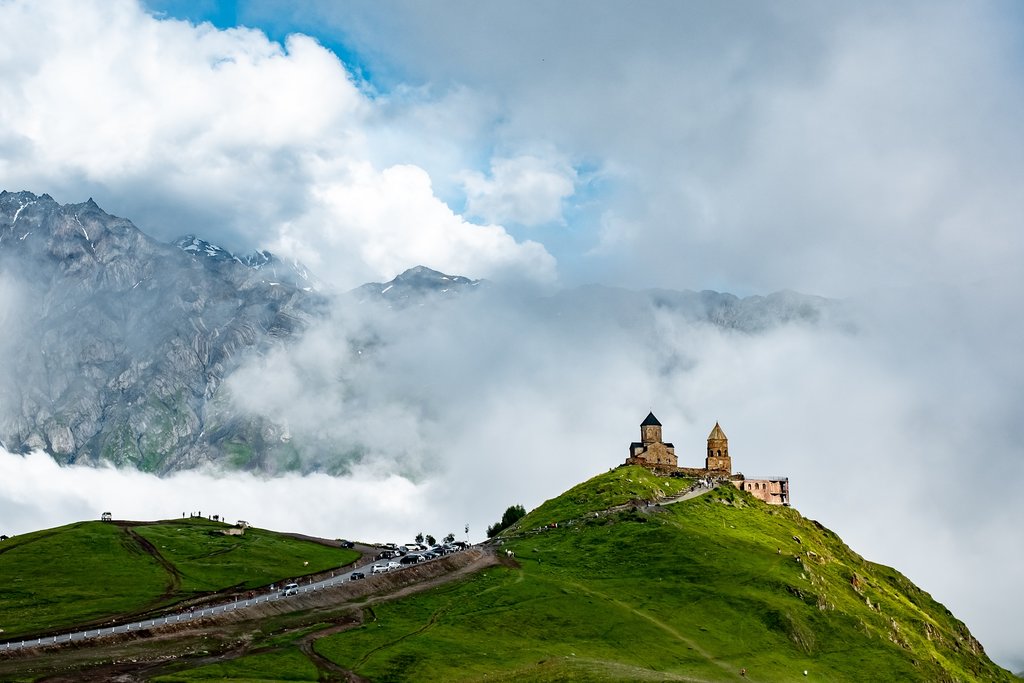 2. Hike to See Gergeti Trinity Church
While it's possible to visit Gergeti Trinity Church on a day trip from Tbilisi, it's incredibly rewarding to hike to see the iconic church. As it is quite isolated - it overlooks the beautiful, vast countryside from its perch under Mount Kazbek - it has often been cited as a symbol of the country of Georgia. If you are an avid hiker or want to take on the trekking challenge, stay in a nearby village and wake up early to make the steep 1.5 hour hike to the church for sunrise. Trust us... it's worth it.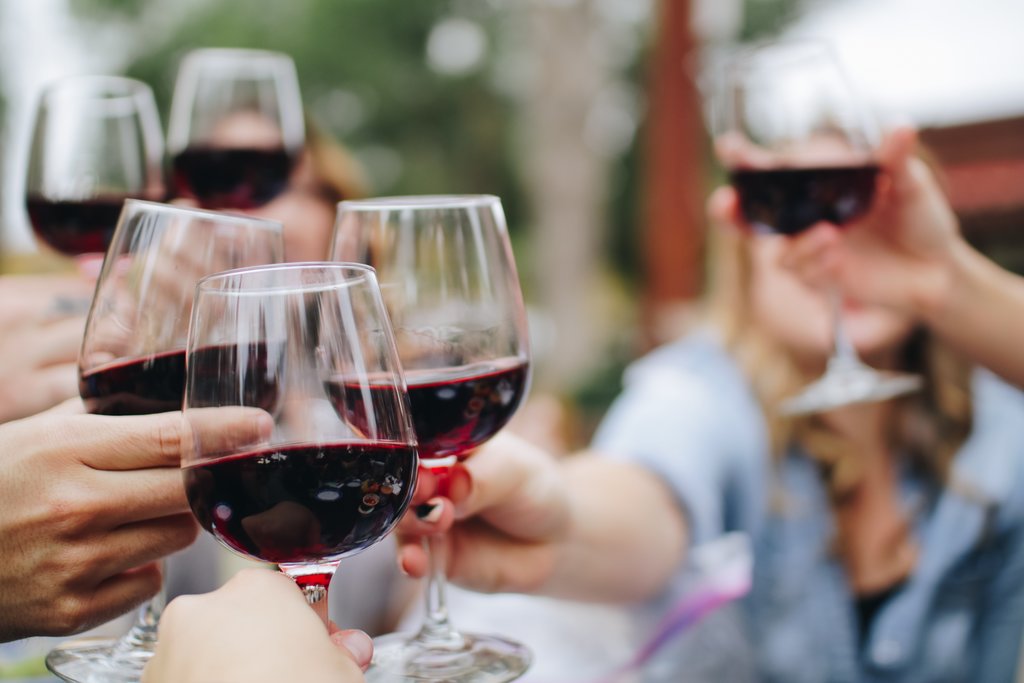 3. Indulge in Georgian Wine-Tasting
When we think of wine-tasting, we may think of Italy, France, California, or Australia. But it turns out that Georgia has been producing wine longer than anywhere in the world, with studies finding evidence of wine-making in Georgia as far back as 6000 B.C.! What better way to learn about the country's history and indulge than to try wine-tasting in Georgia? Head to Kakheti, Georgia's foremost wine region, with over 4,000 square miles of gorgeous vineyards. With plenty of wineries, villages, and monasteries to explore in the region, make sure to spend at least a day or two soaking it all in.
4. Feast at a Traditional Supra
The Georgian word supra literally means "tablecloth", but its figurative meaning is "feast". There are two types of supras, a festive one (keipi) and a sombre one held after burials (kelekhi); we assume you'll indulge in the former. Plate after plate of delicious Georgian food like flatbreads, salads, spreads, meats, and cheeses are passed around the table, all accompanied by local wine. You simply must try the khachapuri, a cheese bread that takes on different flavours depending on the region. To attend a supra is an incredible way to sample Georgian cuisine as well as learn a little bit more about the country's culture.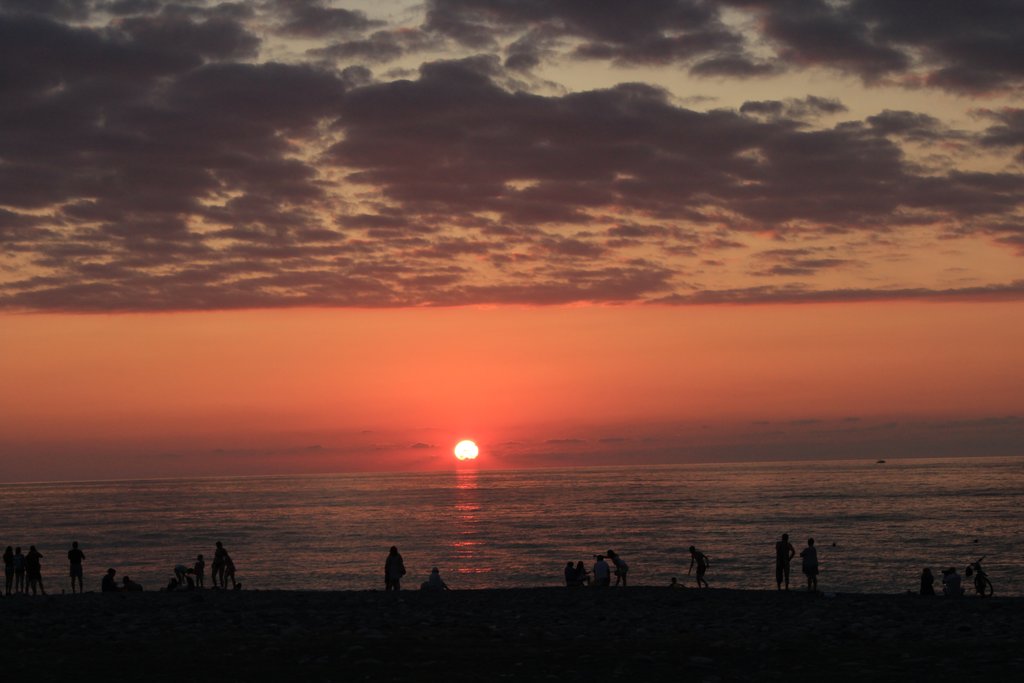 5. Lounge on the Beach at Batumi
A beach trip to Georgia? Absolutely! Located on the Black Sea, this sleepy resort spot offers oodles of charm, culture, and cuisine, not to mention ample opportunities for soaking up the summer sun. Surrounded by mountain ranges, this underrated beach city is not only gorgeous, it's fun; expect an exciting nightlife and dozens of choices of restaurants. Make sure to walk the length of the Batumi Boulevard if you can, which is over four miles of sea views and people-watching. And don't forget to catch the sunset over the water!
6. Go Trekking in the Caucasus Mountains
As Georgia is such a mountainous country, it means there are dozens of incredible trekking routes for hikers of all levels. Whether you're after a day trip or an adventure that spans weeks, there's a hike in Georgia for you. Beginners might want to try the Panorama Trail (two days) in Borjomi-Kharagauli National Park, while advanced hikers might want to research trekking from Upper Svaneti to Racha (ten days) or from Adishi to Ushba Waterfalls (one week). And for those really looking for a rush of adrenaline, the four-day trek up Mount Kazbek is one you'll remember forever. Just make sure to do lots of research so that you're aren't out of your depth and are adequately prepared and trained for the hike you choose!
7. Learn about Georgian Culture in Mtskheta
Mtskheta is often referred to as the religious capital of Georgia, and it is home to three of Georgia's most iconic religious buildings: Jvari Church, Samtavro Church, and Svetitskhoveli Cathedral. Regardless of your religious beliefs, visiting these three structures is a fantastic way to understand a little bit more about Georgian history, culture, and way of life. They're also exemplary models of Georgian architecture, so make sure to bring your camera! Stay in a nearby Mtskheta hotel so that you can allow for a couple of days to explore. Please note that there are strict rules in place when it comes to attire; shorts aren't allowed, and women must cover their hair with a scarf when entering the buildings.
8. Marvel at the "Cave Town" of Vardzia
Found in southern Georgia, Vardzia is famous for its cave monastery, built in the 12th century. Stretching across 500 metres and reaching as high as 19 tiers, this monastery is truly a sight to behold. While it was mostly abandoned after the Ottoman takeover in the 16th century, it makes for an incredibly interesting visit, especially when taking the impressive architecture and centuries-old wall paintings into account. For another glimpse of a cave town, head to Uplistsikhe.
9. Step Back in Time in Svaneti
Svaneti, a historic province located in the northwest of Georgia, is a photographer's dream. Not only is the province situated in the beautiful Caucasus mountains and surrounded by jaw-dropping peaks, valleys, and gorges, it is home to many stunning towns that will make you think you've stepped back in time. The many tower houses, erected in the 9th to the 12th centuries, dot the landscape, but you'll also find numerous churches and fortresses to explore to your heart's desire. From its quiet villages to its picturesque landscapes, plan to fall in love with Svaneti.
It would be impossible to list all of Georgia's best things to do, simply because you'll never run out of amazing things to do in the country! What are you waiting for? Plan a holiday to Georgia today.