When it comes to indulgent desserts Paris boasts impossibly thin crepes, paired with exquisite eclairs, plus a side of elaborate chocolates displayed at immaculate patisseries (pastry shops).
Paris is a sugar lover's dream, and no trip to the City of Light would be complete without a taste of ice cream.
Between visiting attractions, museum trips and boutique splurges, here is where to find the best ice cream in Paris during your next city break: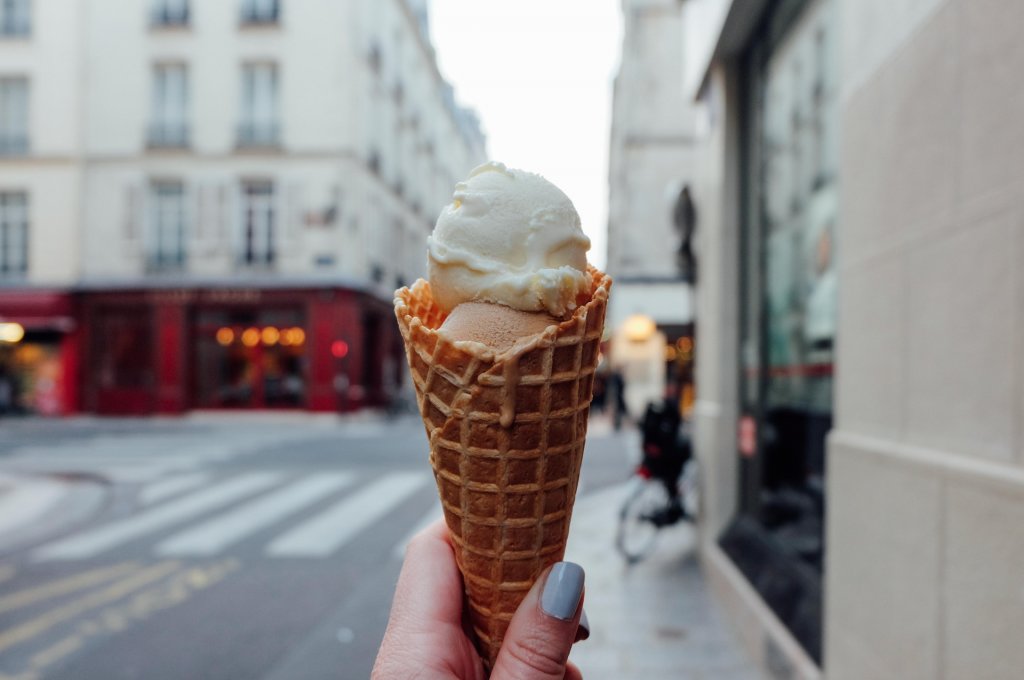 Berthillon: Located on the Île St-Louis - the central island in the Seine river somewhere between the Louvre and Notre Dame - is Berthillon (31 rue Saint-Louis en l'Ile). The classic French glacier is the most famous Parisian ice cream destination and the line can sometimes stretch down the small street. However, Berthillon's reputation is well earned. The wood-panelled tea salon absolutely beautiful, and has been producing luxury ice cream since 1961. The scoops are small, so treat yourself to a double or triple in order to sample the more of the flavours which range from intoxicating fruit sorbets to rich chocolates.
Scaramouche: Get a sugar fix at the colourful Scaramouche ice cream shop in Montmartre (22 Rue la Vieuville) before braving the stairs up to the Sacré Coeur. Founded in 2015, the shop is a homage to the classic film by the same name. The ice cream, however, is anything but expected. Try a scoop of lavender, honey-thyme or mint, all made with fresh herbs.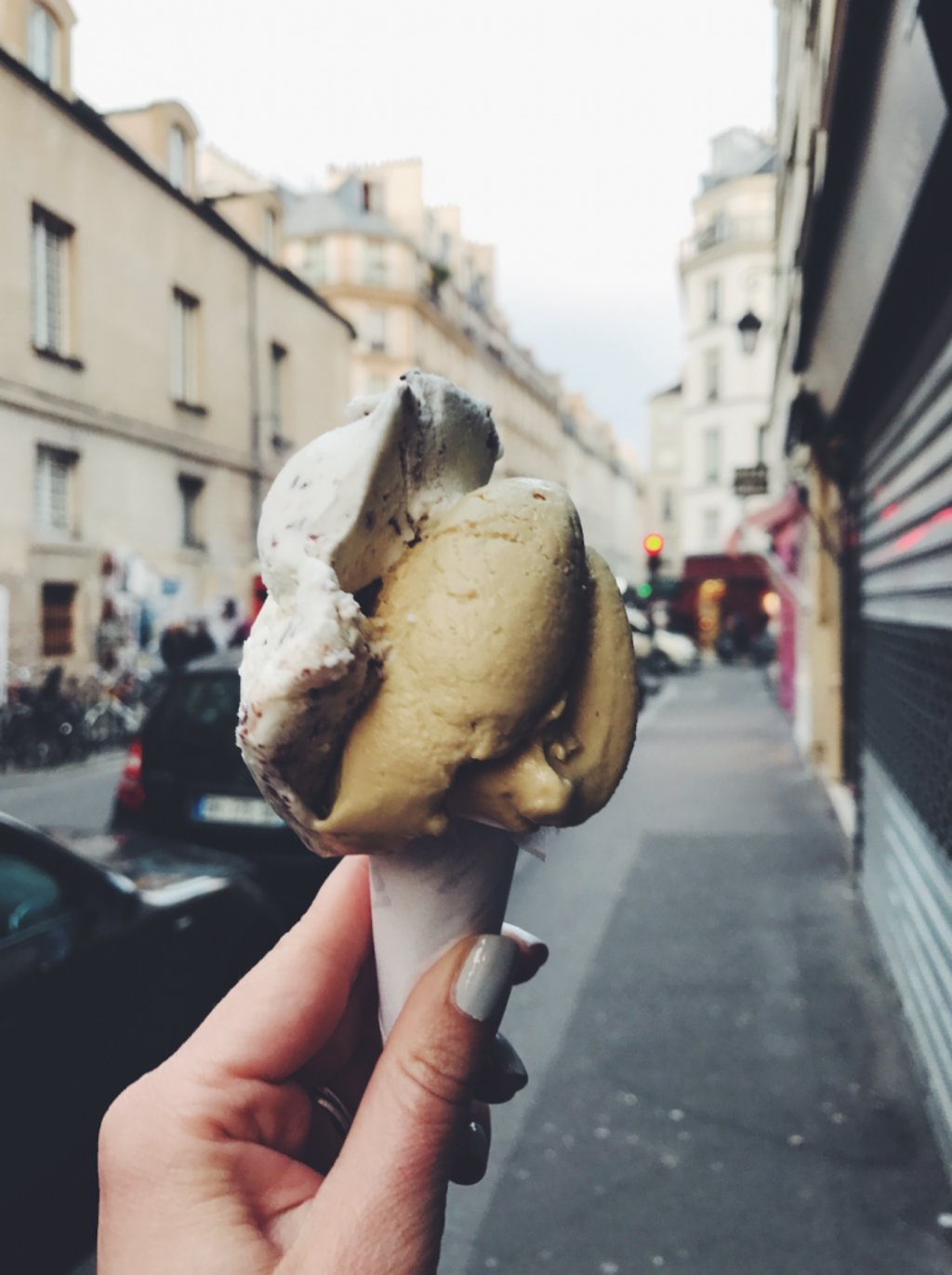 Pozzetto: If you prefer gelato (which has lower fat and less air - making it a denser version of ice cream), take a break in Marais to savor a scoop at Pozzetto (39 Rue du Roi de Sicile). The name means "little well" in Italian, a reference to the covered cylinders that hide the gelato from view. But tasting is believing, and the creamy stracciatella (chocolate chip) and deeply flavoured Sicilian pistachio will momentarily transport you from the streets of Paris to the Italian seaside.
Amorino: In many of Paris's busier districts you may stumble upon an Amorino gelato shop. The modern ice cream parlour makes some of the city's prettiest cones. Choose as many flavours as you like and they will be arranged like petals to create a unique ice cream flower. Top with an optional macaroon for the ultimate chic treat.
A La Mere de famille: When even an elaborate floral cone won't quite do, make your way to A la Mere de famille (multiple locations). The old-school chocolate shop is the perfect place to pick up a box of sweets, but the shop also branches out into ice cream in the summer months. Stop into the Montmartre location, which opened in 1761 and is the oldest candy shop in Paris. Their seasonal ice creams lean cocoa heavy, with chocolate sorbet, chocolate-mint, and boozy chocolate candied orange as stand out favourites.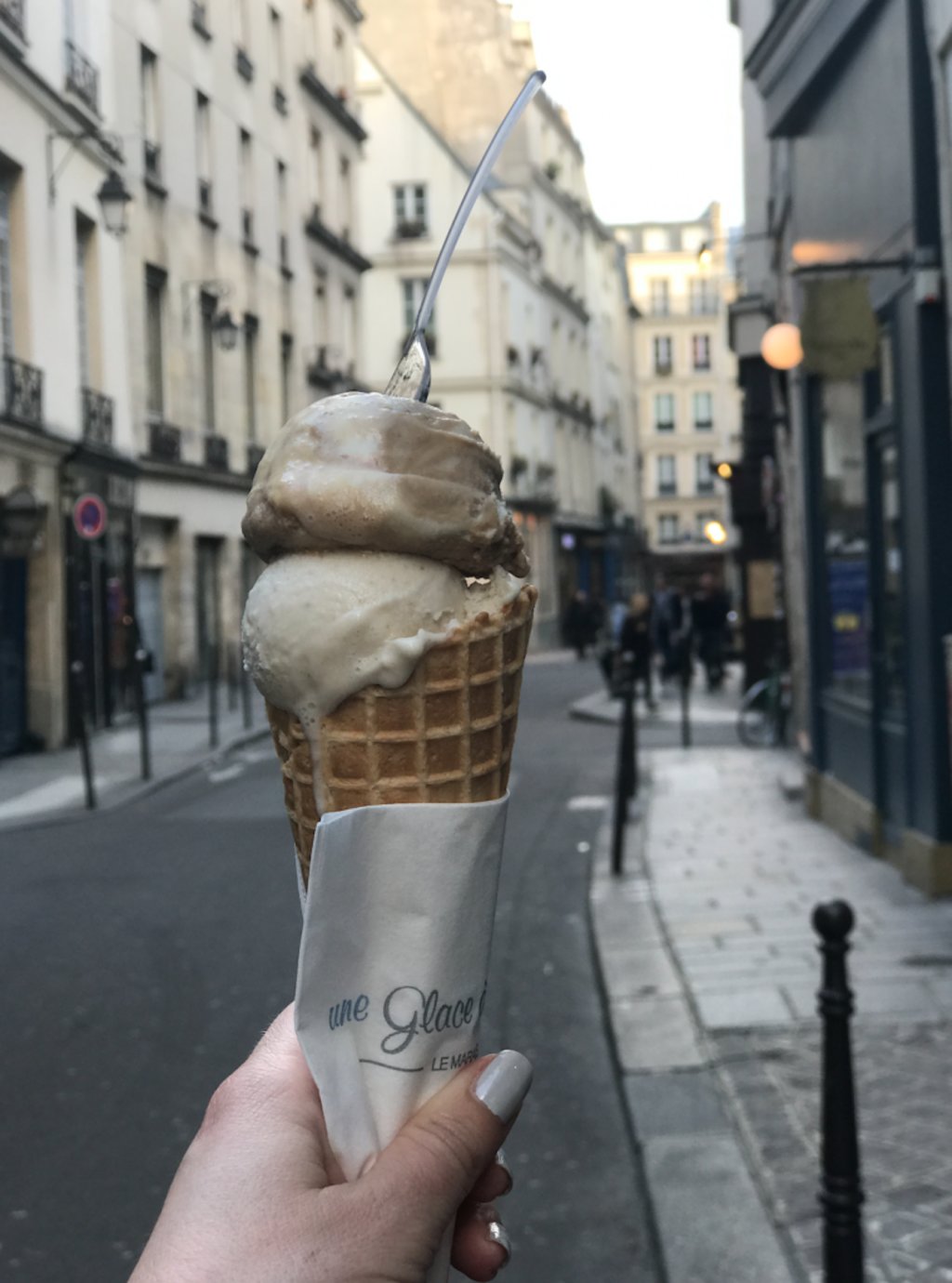 Une Glace a Paris: Also in Marais is luxury dessert shop Une Glace a Paris (15 rue Ste Croix de la Bretonnerie). Walk past the tempting displays of delicate cakes back to the ice cream counter for scoops of caramel, banana, or a cheeky Irish cream. The expert attention to detail has made the relative new shop an instant classic.
For more on things to do in the city, check out Expedia's 72-hour guide to Paris!