Berlin has a lot to offer travellers, from its vibrant cultural scene and history to its exciting party atmosphere. You can spend months exploring without ever running out of things to see or do, but if you want more off-the-beaten-path experiences, here are 10 unusual things to see in Berlin.
1. Take a subterranean tour
Berlin has a unique underground scene that dates back to WWII air raid shelters. With a subterranean tour, you can see the hidden parts of Berlin's history in a former air raid bunker at the Gesundbrunnen train station in a tour led by researchers. During the tour, you'll wander through the network of Nazi tunnels that run beneath the city, and there are themed tours that feature information about wartime and the escape attempts through the tunnels that run under the Berlin Wall.
2. Visit the Soviet War memorial
Treptower Park is a vast parkland that's popular with cyclists, but it's also home to a dramatic war memorial. The monument was conceived by the architect Yakov Belopolsky to honour the soldiers who gave their lives during the Battle of Berlin. There's a sculpture of a soldier carrying a rescued child, which is believed to represent a soldier who saved a German child. Many also believe that the child portrays Germany when it was liberated from Nazi rule by the USSR.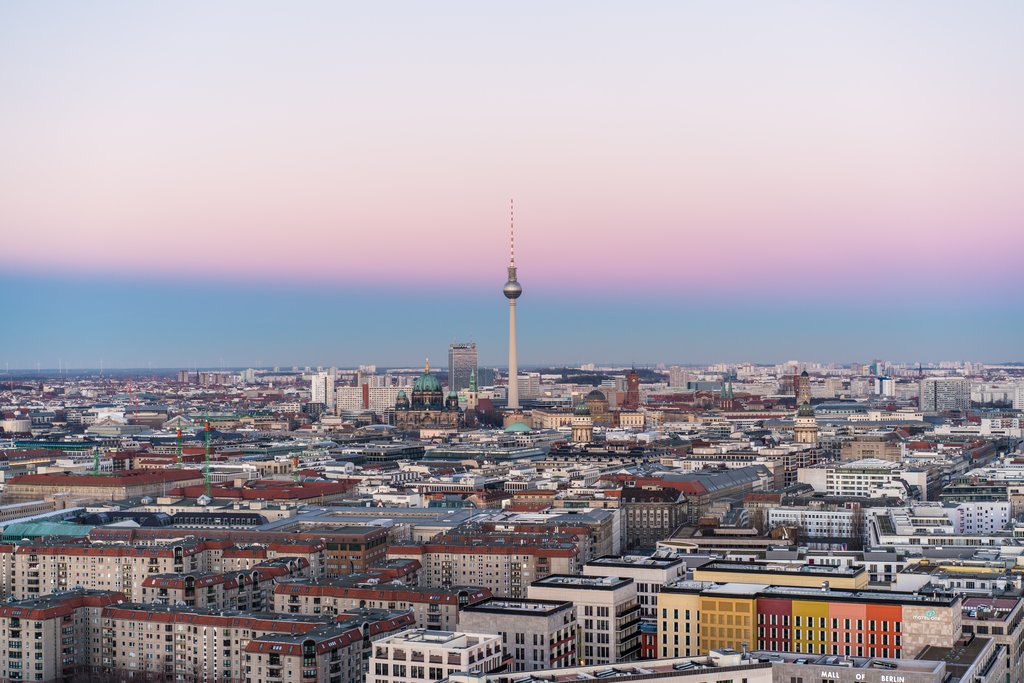 3. Visit Monster Kabinett Berlin
Monster Kabinett Berlin is a collection of large robotic creatures and metal sculptures in a vast warehouse. It's both a gallery and a performance venue, with visitors haunted by moving robots and sculptures, as well as live actors blurring the line between what's real and fake. The immersive experience is a must-see while visiting Berlin.
4. Stroll through Volkspark Wuhlheide Berlin
Volkspark Wuhlheide Berlin is one of the lesser-known parks in the city, but it offers one of the most unique and peaceful experiences. The park has recreational areas and an amusement park in an open field, a miniature railway, a dance floor, a pool, a toboggan run and a model park of Berlin-Brandenburg with monuments.
5. Tour the Topography of Terror Berlin
The Topography of Terror Berlin is a history museum housed within the former headquarters of the Gestapo, Einsatzgruppen and Sicherheitspolizei. The memorial and museum chronicle the history of the city under Nazi rule with exhibits and artefacts that showcase this terrifying period in the city's history.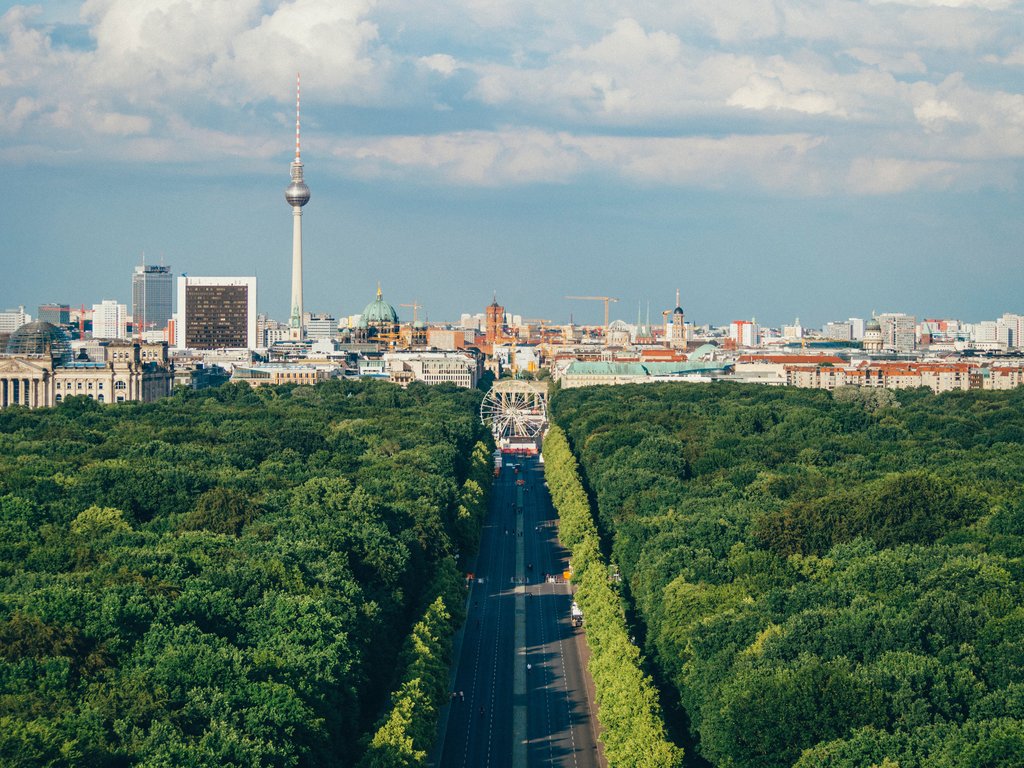 6. Visit the Designpanoptikum Berlin
The Designpanoptikum Berlin is a fascinating museum with rare and unusual finds that's a must during your visit to the city. It has a huge collection of industrial objects like prostheses, lamps, window mannequins, dentist chairs and other strange artefacts, some of which are so out there that their purpose is open to creative interpretation.
7. See the Hohenschonhausen Berlin Memorial
The Hohenschonhausen Berlin Memorial is a remarkable site that showcases Berlin's darker past. Guided tours take you through the old prison, the site of over 40 years of political persecution, to shed some light on prison conditions during that period. You can see hundreds of photos and artefacts, such as prison clothing, inmate letters and other person effects. The site is free to enter and you can forgo the guided tour to explore the prison yourself.
8. Visit Spreepark Berlin
Spreepark Berlin is a former dinosaur amusement park that's been abandoned for over a decade. Even though no one is currently running the park, you can still visit to see a fallen tyrannosaurus roller coaster ride and learn about the park's history and personal stories with a guided tour. Though visiting the park on your own isn't permitted, there's a promenade around the park that gives you a great view of the ruined rides.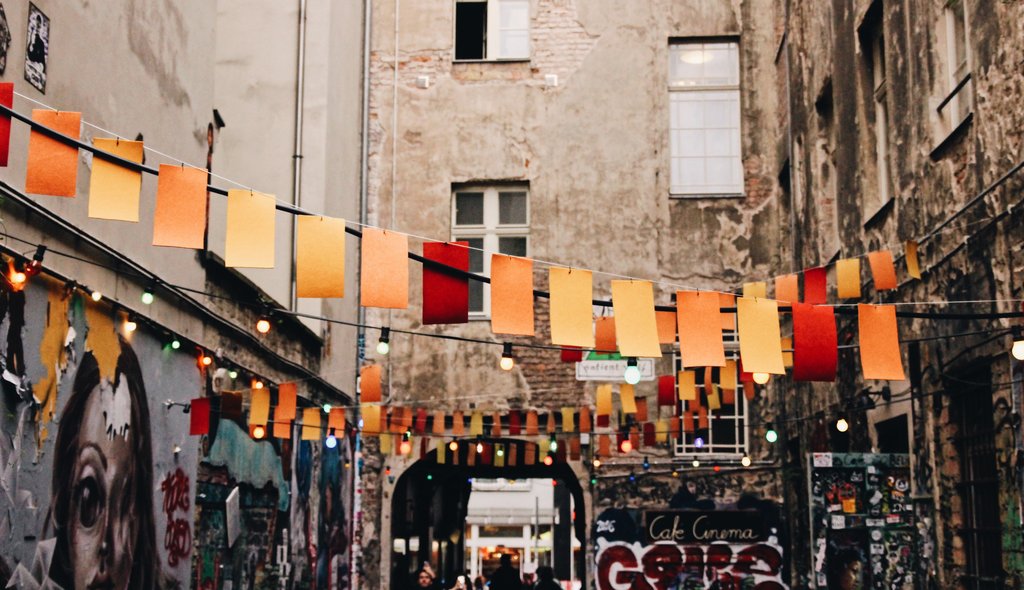 9. Check out street art
Berlin's street art is one of the city's greatest attractions. You can find street art on your own, but the best way to experience the art movement in the city is with a graffiti tour. The tours are guided by street artists who know where the best art is and can shed some light on the social commentary, so they'll take you to the hidden areas of the city for street art, graffiti and murals. After the tour, you can take part in a street art workshop.
10. Visit the DDR Museum
The most unique museum in Berlin is the DDR Museum, which details life in the former German Democratic Republic. Throughout the museum, you can see artefacts like a period car, typewriters and a replica of a small apartment that would've been typical at the time, giving you an up-close-and-personal idea of what life would've been like under GDR rule.
If you're planning a trip to Berlin, be sure to check out some of these unusual things to see to get a glimpse into the lesser-known parts of Berlin. To prepare for your trip, check out Expedia for great deals on Berlin holidays to make the most of the experience!