New York City is one of the most exciting cities in the world, brimming with fun activities and fascinating attractions to explore. The city is divided into 5 boroughs: Manhattan, the Bronx, Brooklyn, Queens and Staten Island, each offering unique experiences for every traveller.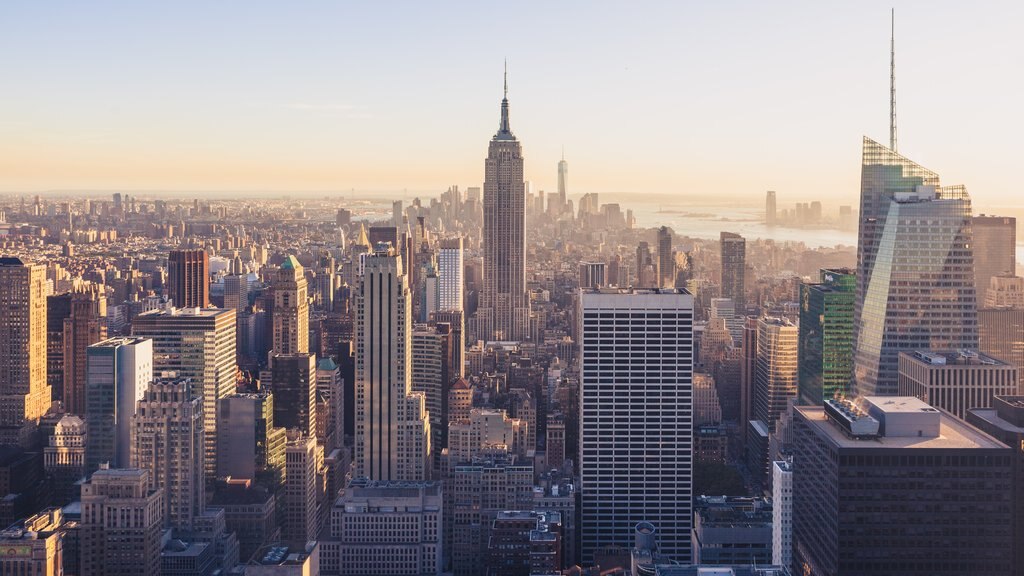 The Bronx
The Bronx was settled in 1639 and boasts over 60 historical landmarks. One of the biggest attractions is Yankee Stadium, which was originally opened in 1923 and reconstructed in 2009. You'll also like the Bronx Zoo, one of the largest urban zoos in the country.
Unlike the other boroughs, the Bronx has a vast amount of green space and parklands. Outdoor lovers will enjoy the New York Botanical Garden, Wave Hill Public Gardens, Van Cortlandt Park and Pelham Bay Park. Van Cortlandt Golf Course, which is one of the country's oldest public courses, and Orchard Beach, a large beach with playgrounds and a promenade, are also highlights.
For a little culture, visit the Bronx Museum of the Arts, a museum with a collection of contemporary works inspired by the history and aesthetics of the borough, and the Bartow-Pell Mansion Museum, a historic 19th-century estate with vast gardens.
Queens
Queens earned its fame in 1939 when it hosted the World's Fair, but today it's known for its ethnic diversity. In addition to a wide variety of restaurants offering ethnic food, Queens also boasts Flushing Meadows Corona Park, a vast parkland that was the site of the World's Fair, and Astoria, a neighbourhood known for its Greek tavernas and cafes.
Queens has many museums and historic sites as well, such as MoMA PS1, an art institution for contemporary art, and the Queens Museum, a visual arts museum with spectacular exhibits and city panoramas. If you're travelling with kids, the New York Hall of Science, a hands-on science and technology museum, and the Museum of the Moving Image, a museum dedicated to film and television history, are must-visit attractions.
Some other highlights of Queens are Rockaway Beach and Jacob Riis Park, 2 sandy beach areas with calm waves and a relaxed atmosphere. Kids will also like the Queens Zoo, a charming zoo with a variety of animals and educational exhibits. The Socrates Sculpture Park, an outdoor sculpture museum, is a little-known yet lovely attraction for the borough.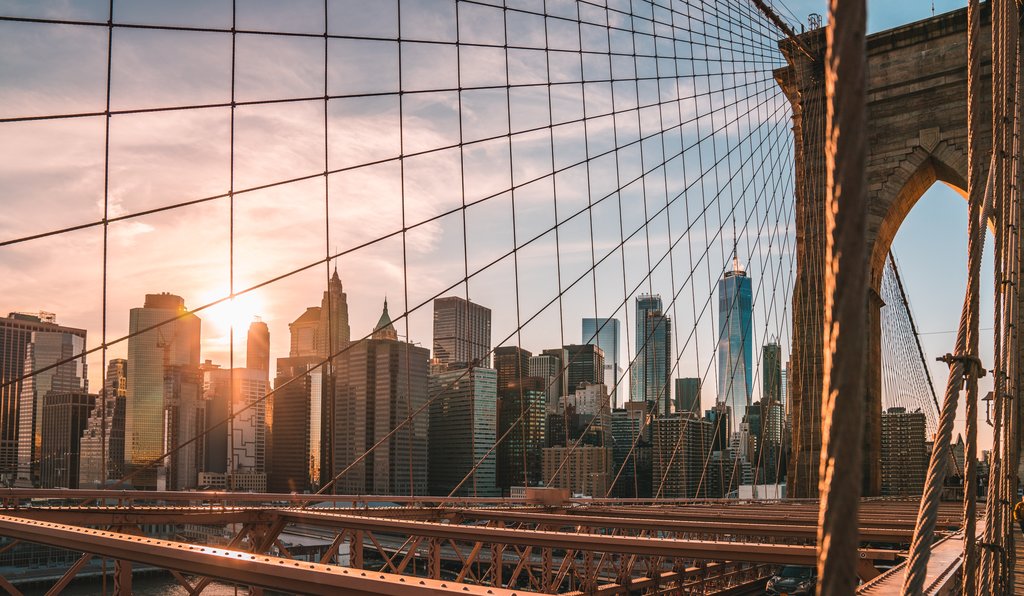 Brooklyn
Brooklyn is one of the trendiest spots in the city and is home to progressive arts communities and hip restaurants. Located across the Brooklyn Bridge from Manhattan, you can see the stunning New York skyline and its famous landmarks. On warm days, the Brooklyn Heights Promenade is a great way to check out the iconic skyline views.
Some of Brooklyn's most appealing attractions include the Brooklyn Botanic Garden, an urban oasis with vibrant foliage and hidden walkways, and Coney Island, an amusement park with a lively boardwalk and a beach. You'll also like Prospect Park, a city green space with sports fields and courts, and Brooklyn Bridge Park, a vast green space with riverfront barbecues and shaded areas. Keyspan Park, the home of the Brooklyn Cyclones minor league baseball team, is another highlight.
If you're looking for things to do with the kids, you could explore the New York Aquarium, a marine wildlife centre on the boardwalk with a variety of unique fish, and Luna Park, a beachside amusement park with thrill rides and games for all ages. Kids will also like the New York Transit Museum, a hands-on history museum with exhibits of mass transportation, and the Brooklyn Children's Museum, a kid-focused museum with interactive exhibits.
Staten Island
Staten Island is a bedroom community for the city commuters. It has many unique attractions, such as the Snug Harbor Cultural Center & Botanical Garden, a historic building that hosts cultural events, and Historic Richmond Town, a large living-history and museum complex. You'll also like Fort Wadsworth, a historic fort with views of the Verrazzano-Narrows Bridge.
Families with kids can find plenty of kid-focused attractions, such as the Staten Island Zoo, an urban zoo with a wide collection of animal species, and Greenbelt Nature Center, a facility for nature education and exhibits. Kids will also like the Staten Island Children's Museum, which has interactive learning programs for young children, and the Staten Island Museum, a local art and history museum.
Some other highlights of Staten Island include the Alice Austen House, a museum filled with artefacts of the photographer's life and work, and New York Chinese Scholar's Garden, a picturesque traditional Chinese garden. For a little relaxation, visit the scenic Clove Lakes Park to enjoy quiet ponds and nature trails.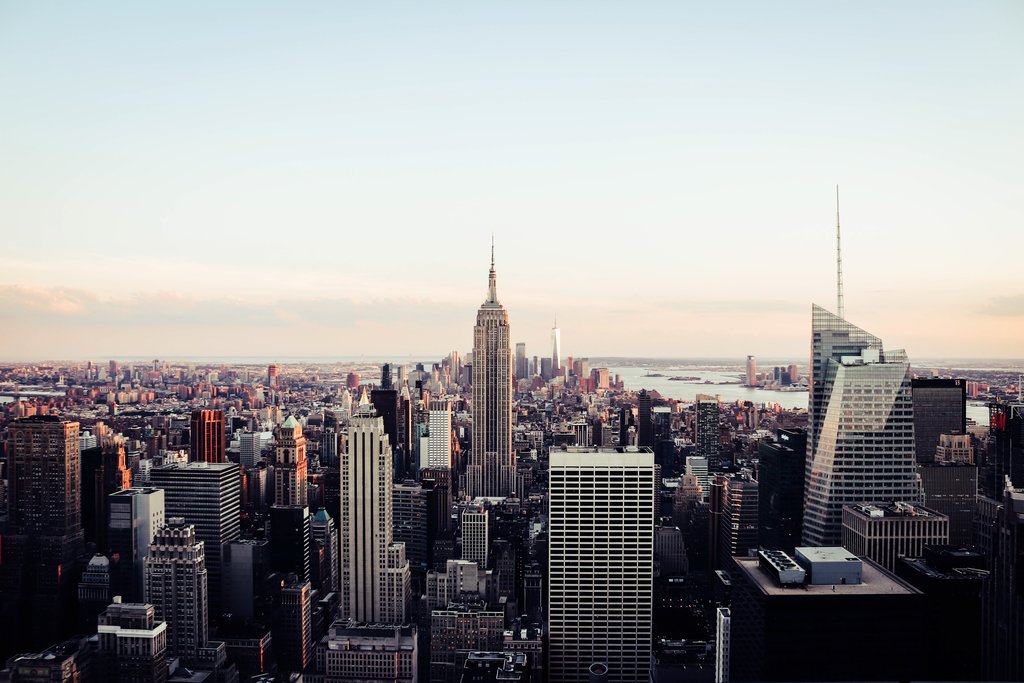 Manhattan
Manhattan is the quintessential idea of New York City. It's home to world-class museums like the Metropolitan Museum of Art and the Museum of Modern Art, as well as famous icons like the Empire State Building, Central Park and Wall Street.
Manhattan is also home to other must-see landmarks, like the Statue of Liberty National Monument and Ellis Island and the Rockefeller Center business complex. Other highlights include Chinatown, a vibrant cultural neighbourhood with Asian dining and fish markets, and the Chrysler Building, an art deco tower with a unique history.
Your NYC holiday awaits!
New York City's boroughs are filled with unique things to experience and must-see landmarks. If you're planning a trip to the Big Apple, check out Expedia to explore holidays in New York City in different boroughs and prepare for your next holiday.