Budapest is known for its ruin bars, which went from a hidden attraction to one of the biggest traveller draws. Learn all about Budapest's ruin bars and find out how to experience them yourself on your holiday.
History of ruin bars
Budapest's ruin bars are found within formerly abandoned buildings. This movement began in 2004 when a rundown building in District VII was spared demolition by entrepreneurs who wanted an unpretentious bar space. Instead of renovating, they performed repairs and used the ambience of the space to create an eclectic and haunting aesthetic.
After the original ruin bar proved successful, many ruin bars popped up all over the Jewish Quarter and around the city as a nightlife trend. Travellers come from all over to take Budapest ruin bar tours. As a result, many buildings destined for demolition were saved by aspiring bar owners.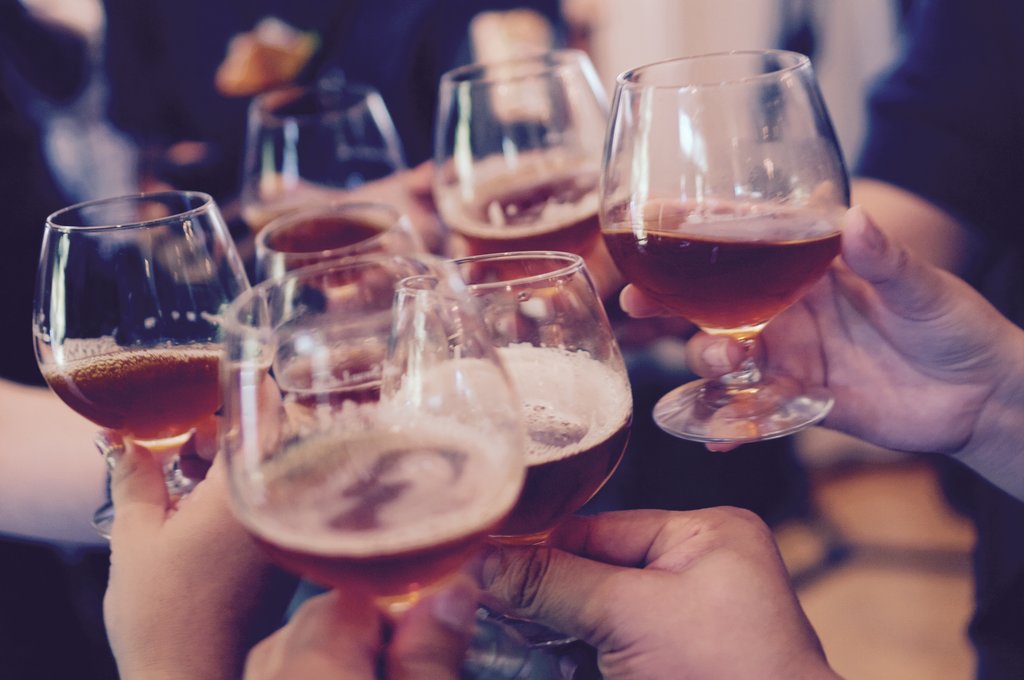 Ruin bar aesthetic and atmosphere
One of the staples - and most unique aspects - of ruin bars is the eclectic decor. Odd decor like beat-up cars, giant animal statues and home furnishings are used as decoration, giving each space an atmosphere all its own. In general, the ruin bars have retro memorabilia and rundown furniture and decor.
During the day, ruin bars may be used as live music venues or community spaces, often hosting events like film screenings and farmers markets. At night, the ruin bars offer cultural events, live music, dance clubs and other nightlife.
1. Szimpla Kert
Szimpla Kert is the bar that started it all in 2004. In addition to being a thriving wood-fired pizza restaurant and bar, Szimpla Kert also hosts flea markets, a farmers market, film screenings and other community events. The decor is the benchmark for ruin bars, with eclectic artwork, mismatched furniture and an enchanting garden with a vintage car that acts as a table and chairs.
2. Instant and Fogas
Instant and Fogas are the fusion of 2 of the most popular bars in the city. After being demolished for an apartment complex, Instant merged with Fogas to become the largest bar complex in the city. It opens early in the morning and features multiple rooms with different bar and dance experiences for a well-rounded venue.
3. Grandio
Grandio is a ruin bar with a relaxing environment, though it can become thrilling and wild on occasion. It serves as a hostel as well, with rooms that overlook the enchanting central courtyard. The bar is decorated with rundown furnishings and eclectic local artwork and offers an array of entertainment options.
4. Doboz
Doboz is an upscale ruin bar that ventured away from the existing gritty and shabby chic trend. It features a contemporary design that blends with the traditional ruin bar decor, such as a massive King Kong sculpture on a tree in the centre of the garden.
5. Racskert
One of the more recent additions to the ruin bar scene is Racskert, a large garden bar in an abandoned parking lot. While the bar doesn't have the flair of Szimpla Kert, it features unique touches like a food truck and water cisterns that have been upcycled into lighting.
6. Dürer Kert
Dürer Kert is among the more popular new ruin bars. It features live music on a garden stage and vibrant DJ events with multiple dance floors. The beer garden atmosphere is part of its appeal, which combines the best of ruin bars and the popularity of outdoor dining and drinking in a community setting.
7. Corvin Club
The Corvin Club is a bar in an abandoned department store that existed during communist times. As a nightclub, the bar only offers limited hours. One of its best features, especially in warmer months, is the rooftop terrace that offers stunning views of the city.
8. Mazel Tov
Mazel Tov is an elegant spin on the ruin bar trend to appeal to visitors who prefer a more stylish, upscale venue. Instead of the typical rundown furniture and memorabilia, the design is meticulously planned for a full-on experience. The bar features a menu of Middle Eastern fare that suits all types of diets as well, making it a hot destination for younger crowds.
Plan your trip
Ruin bars are an integral part of Budapest's current culture, and many travellers are planning their trips just to experience these unique drinking venues. If you're ready to take a trip, visit Expedia to check out deals on Budapest holidays so you can explore the ruin bars and have an unforgettable experience.